Why Does My Bread Smell Like Alcohol?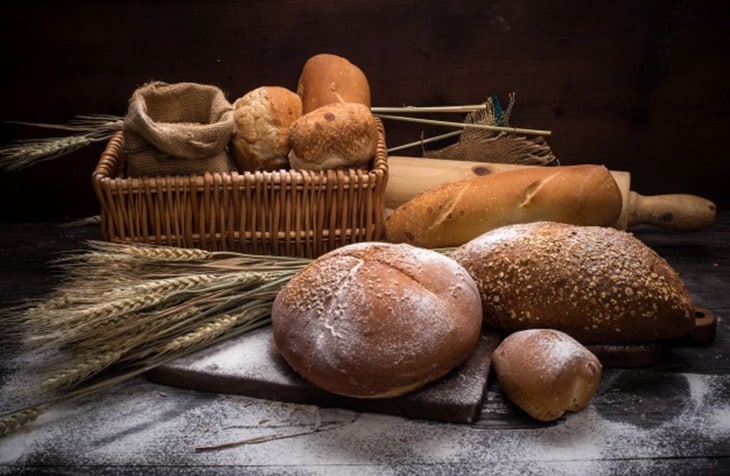 If you found your way here because you want to know, why does my bread smell like alcohol, then we can help.
You are not the only one to face this issue. Fortunately, experienced bakers have already tackled it and shared some tips with us.
Why Does Your Bread Smell Like Alcohol?
Before knowing why does my bread smell like alcohol, check some main ingredients to bake them. Flour, oil, sugar, salt, and yeast are the key components.
Hold on…do you know that all yeast ingredients in pieces of bread contain a little amount of alcohol? You will smell it clearly depending on how long your loaves of bread are kept after kneading the dough.
Therefore, all constituents of the bread chemically react after a period of time, which makes bread smell like that.
This is another evidence that slices of bread are prepared from stored dough might contain alcohol element.
The stored dough dries up alcohol during a baking process, but some amount of alcohol could not be boiled off completely.
Another reason that we think bread smells like alcohol because of the yeast frequency. Be sure to know the kind of yeast you use for baking slices of bread and the amount of it in a recipe.
Why Does Bread Smell Like Nail Polish Remover And Vinegar?
Almost all bread is made with yeast or some rising agent. Yeast is a perfect official additive that helps you have the correct form for your bread, but it belongs to the fungus category.
In the process of making bread, yeast plays the role of fermenting the sugars in the mixture. It is similar to a leavening agent, which produces carbon dioxide and alcohol. As a result, the bread will rise and have its texture and aroma.
Yeast is used to making both bread and drink, which is the primary reason you might be noticing that smell. In short, when you smell like vinegar or even nail polish remover (acetone) from your bread, the yeast is most likely the culprit.
However, the unmistakable smell is alcohol that comes from the use of yeast in the bread-making process.
When the bread is baked, it will get rid of the smell and the alcohol within the mixture from the yeast fermentation.
However, sometimes the odor returns when you put your bread in your pantry or outside at room temperature.
Is It Safe For Eating Alcohol-Smelling Pieces Of Bread?
Have you ever asked yourself about why homemade bread smells like alcohol?
Because pieces of bread homemade using yeast might have a strong yeast smell like alcohol or beer. And yeast is the combination of sugars into alcohol and carbon dioxide.
How To Store Breads Effectively
Although there are not any set rules on how to store slices of bread and buns, they should be kept in dry containers or airtight areas.
However, hot loaves of bread and buns should not store in a sealed box until they are cooled enough. The steams will cause a moisture environment for growing mold.
A little air is not a big problem, but if a box or a similar container with large holes will make pieces of bread dry out.
Here are a few selections of storing bread that you should stay focused on
Keep Pieces Of Bread In A Bread Box
A bread box might be the greatest solution for both home and restaurants or cafe shops. Although it is not a new invention, it is still useful.
In fact, vintage kitchenware like bread boxes often quite usable. There are many selections available out there on the current with different shapes, sizes, and finishes.
Bread boxes ought to look very modern and give a great piece of furniture in your kitchen.
Wrap Up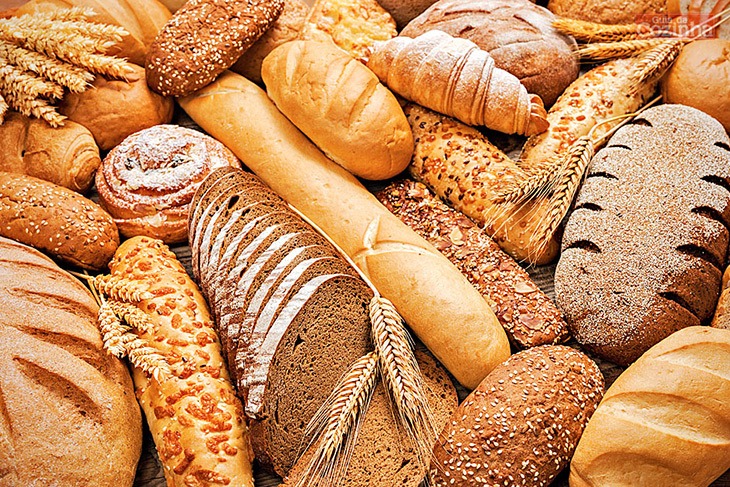 Your slices of bread will smell like wine because of the yeast component, the dough preparation, and the bread storage.
When you find out the main reasons and how to tackle, you will not surprise "why does my bread smell alcohol" anymore.