Why Does My Bread Smell Like Alcohol?
Have you ever been puzzled by the peculiar smell of fresh bread, which sometimes resembles alcohol? It's a fascinating occurrence that can spark curiosity about what's happening inside your loaf. But worry not! In this blog post, we're here to demystify why bread occasionally emits an alcoholic aroma! Learn more below about why bread can smell like alcohol.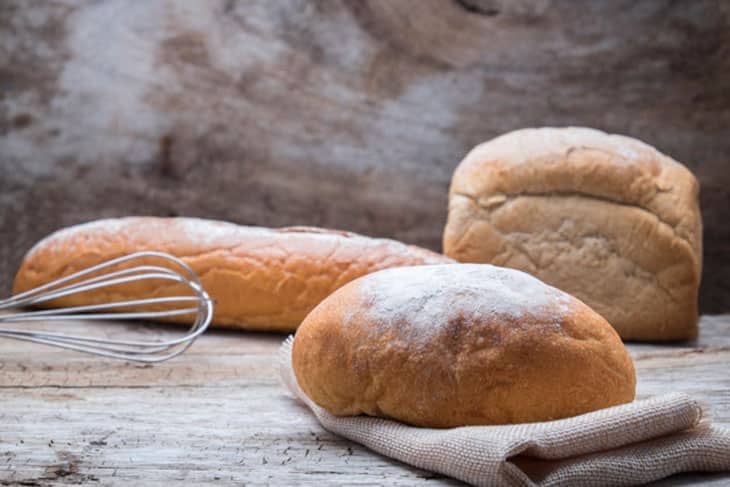 Why Does Your Bread Smell Like Alcohol?
Before digging into this question, we need to set the stage a bit.
The main ingredients for making bread are flour (from grains), oil, water, sugar, salt, and yeast. The main ingredients for beer are grains, hops, water, and yeast. See the similarities?
While the beer yeast strains are from a different lineage from baker's yeast, they both work similarly.
Alcohol can be produced in baked goods by yeast and other bacteria during the fermenting process. This fermenting is very close to what turns the sugar from grains into alcohol in beer making.
When making bread, you can smell it more strongly based on how long you let your bread dough proof. The chemical reaction of yeast on the sugars contained within the flour create trace amounts of alcohol in bread.
Luckily, there is not enough alcohol in bread to make any sort of difference. Only trace amounts of it are created during fermentation, and it will get completely cooked off after baking in a scorching hot oven for 15-30 minutes. A finished baked loaf of bread will not have any alcohol in it.
Why Does Bread Smell Like Nail Polish Remover And Vinegar?
If your bread smells like acetone (nail polish remover) or vinegar, it is probably because it has gone bad.
Bacteria can create some pretty nasty smells. Once they start growing, the chemical-like smells similar to acetone or vinegar are tell-tale signs of bacteria being present (and growing!).
If you smell these types of odors on your bread, please throw it away. Bread should not smell like this, and they are highly indicative of the bread being past its expiration date or rotten.
Is It Safe For Eating Alcohol-Smelling Pieces Of Bread?
Yes, but only if it's cooked. Technically, no one should be eating raw flour. Trace amounts of alcohol are only present in uncooked dough. Once you bake the loaf of bread, the alcohol (and its smell) will go away.
How To Store Breads Effectively
Hot bread, fresh out of the oven, should not be stored in a sealed container or plastic bag until it is thoroughly cooled down. The steam will cause a moist environment, very conducive for growing mold.
The best place to store cooled, baked bread is in an airtight container in the dark. We keep ours in a cabinet drawer. This keeps our bread out of the sunlight, which can speed up the molding process.
We have a whole article on the specifics of storing bread for additional information.