​​Why Is My Brisket Dry? Cause And Best Solutions To Fix It!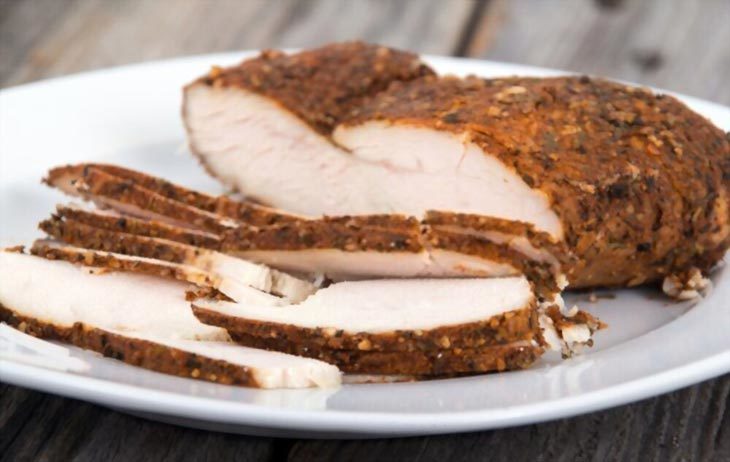 Recently, we have got many questions like "Why is my brisket dry?". "What to do about a tough brisket?", etc.
When it comes to this problem, the cause often depends on various factors. The dryness of these beef cuts could come from the meat quality.
Besides, it might be the way you store the meat. Or sometimes, your smoking (cooking) method and condition are unsuitable.
That said, there is no need to worry too much. Numerous ideas are available to help you make a juicy beef cut. In some cases, you can even learn about how to save dry brisket or many brisket substitutes.
So now, are you ready to give them a try? Let's get started with a brief definition of the brisket first.
What's Brisket?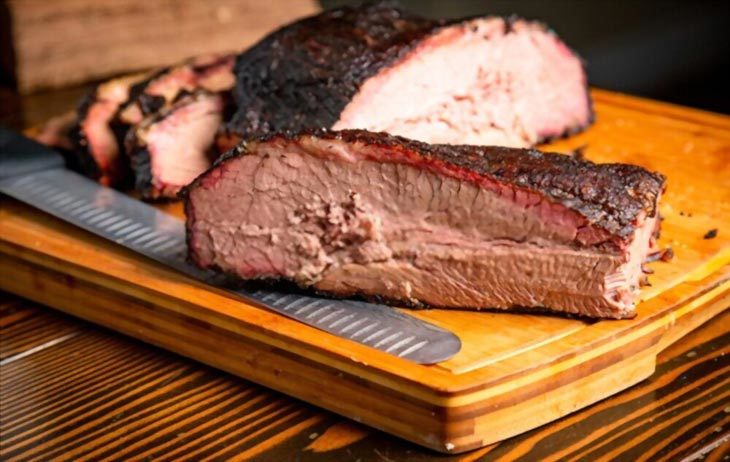 When people hear about brisket, a common thought crossing their mind is beef brisket. It is a cut from the cow's lower breast widely used in Western cuisine.
This piece becomes the toughest one with connective tissues with a group of well-built muscles.
A full brisket weighing 10-14 lbs consists of the flat (first cut) and the point (second cut) muscles. These two overlap each other for a fattier and thicker beef section.
First Cut
The first cut or the flat cut tends to be larger in shape. Due to a thin, flat layer, this piece is perfect for braising in a slow cooker. Also, you can slice it up nicely for the corned beef.
Second Cut
The second cut or the pointcut is less uniform in shape than the first cut. But this piece shows its delicious attraction with the marbled fat content.
Hence, many "home chefs" often choose smoking to avoid making the smoked brisket dry.
Why Is My Brisket Dry?
In brief, a wide range of reasons can result in dry brisket. And here are some of them.
Wrong meat types
The cooking pot with a low level of water inside
Unsuitable temperature
Unsuitable amount of cooking time
Lighter smoke due to newer chips
Incorrect cooking process (ways you turn the meat)
Too much fat content removed from the beef cut
Moisture loss while cooking
Marination with too many flavors
Meat left too long after the cooking process
Undercooking
For more details, why is the brisket tender but dry? We want to discuss the problem of undercooking the most.
The brisket is a tough beef cut in which muscles get toughened up thanks to the cow's movement. Thus, it requires lots of time for cooking to tenderize the meat.
However, if you cook the beef for too long, it will be drier, then.
Wood Chip Condition
As for the dry smoked brisket, the wood chip condition probably destroys the juicy deliciousness of your dish.
Simply put, a too hot smoker can make the fat content (between the fat cap and the meat) melt. The more this vaporization, the drier the meat will be.
For a solution, you need to prepare a chip change. In other words, when the old ones get half-burnt, you should replace new chips for lighter smoke.
Cooking Process
Another reason for making brisket flat dry and tough is the cooking process. More exactly, it is your incorrect way of turning the meat while braising.
You should not turn the beef when it has not got thoroughly cooked and well seared yet. Plus, the moisture inside the meat has to stay with a minimal loss during the cooking time.
For the barbecue grill, trimming the right amount of fat holds the key as well. An excessive fat content cut can cause the meat to become dry when the cooking gets finished.
One more highlight relates to the liquid, especially the braised dish. Braising means you cook the meat in liquid. Thus, it is surely a bad idea to let the liquid vaporize. The moisture loss can lead to a dry outcome.
Is There Any Cooking Idea With Dry Brisket?
You have tried many times but failed then with recovering the juiciness in the meat. Some of you could give up.
But the meat is unnecessarily inedible. Instead, there are still many ways to improve the dish.
So, how to fix a dry brisket?
Chili
One of the easiest and quickest ways to repurpose the leftover dry beef cut is chili pepper. Not only that, but eating spicy food is also good for your health.
Besides, there is no need for too many extra food ingredients.
Preparation
How To Do
Cut the beef into cubes around 1 inch. You can also cut it slightly smaller or larger as you desire. But the size above seems to be the ideal one for cooking.
Sauté the diced onion with olive oil until they become a soft mix.
Stir diced peppers (for your desired spicy taste) with beef and crushed tomatoes.
Add some chili powder, salt, and cumin into the stirred mixture.
Give the mix a low boil.
Keep simmering the liquid in the cooker for one hour. Besides, we suggest adding some kidney beans. Then you can serve the dish hot and top it with some sour cream and scallions.
Beef Stew
Besides chili, the beef stew can also surprise you as another way to fix dry brisket. In common, people often make this dish by using some beef scratch. They dredge some flour on the meat and then brown it.
Fortunately, you can skip those steps with the cooked dry beef cut on the hand. But we love to suggest making Roux which brings the stew a thickened and rich texture.
Preparation
Cooked dry brisket
Butter, onion, celery, carrot
Flour, pepper, salt
Beef broth
A stockpot
How To Do
Divide the beef into cubes of the same size as the chili.
Chop onion, celery, carrot into pieces and stir them with 2 tbsp of melted butter. Sauté that mixture at medium heat in the pot to soften vegetables. Then, add 2 tbsp of flour and keep stirring.
Add into the pot 2 cups of beef broth and the meat. Bring the mixture to a low boil at medium heat for one hour until the meat gets tender. It would help if you covered the stockpot for a better simmering process.
Add some turnip, potato, and carrot into the pot and give them another 30 minutes of simmering.
Season the stew with pepper and salt, then serve it hot.
Shepherd's Pie
Our recommendation cannot be complete without Shepherd's pie – an England originating dish. We view it as a chance to take ideas of how to fix dry brisket to a higher level.
Preparation
A skillet or Dutch oven, pan
For meat: smoked brisket, carrots, broccoli, corn, peas, onion, butter, olive oil, beef broth, flour
For mashed potatoes: baby potatoes, cheddar cheese, butter, sour cream, whipping cream, garlic, salt, pepper
How To Do
Preheat the pan at medium heat.
Stir chopped carrot and onion with olive oil and melted butter. Then, sauté until they become a halfway soft mixture.Next, add mixed vegetables and simmer them in the beef broth.
Boil potatoes for 10 minutes. Drain and mash them with a hand mixer.
Add butter, sour cream, and remaining ingredients into the mashed potatoes.
Spoon that potato on the shepherd's pie filled with smoked beef. Then, bake them for 30 minutes.
Let the dish rest for 10 minutes and serve it.
Other Ideas
In addition to the ideas above, you can also use this beef cut as the pizza topping. Furthermore, some families add this dry leftover for sandwiches as well.
Can You Keep The Brisket Juicy?
Nothing is worse than a dry beef in your family BBQ. To avoid this case, we need several tips.
Choosing Right Cuts
It is never a good idea to rush when you are choosing beef cuts. For the brisket, focusing on the fat content plays an important role.
Simply put, a good cut must come with the right fat amount to ensure perfect moisture. If you do not know how to choose, we recommend the USDA Prime Beef.
Preparing The Right Setup
For smoking, the setup needed to pay attention most is the setup. For example, you place the meat on one side while the other is for a pan of water.
This setup helps add some moisture into the air so that the smoked beef can get moist.
Using Aluminum
If there is no water pan on the grill, why don't you try to wrap the meat with aluminum foil? In this way, moisture cannot escape for sure.
Placing The Fat-side Of Brisket Up
By placing the fattest side up, the whole meat can absorb the fat well. Hence, do not ignore this tip.
Adding Some Bacon
This way brings two common benefits. One is to add flavors to the beef. And the second will help to increase the fat content for the beef during the cook.
Adding Right Spices
For any meal, spices are an indispensable part. With brisket, you can use paprika, garlic powder, and onion powder.
Conclusion
So now, why is my brisket dry?
The reason could be the wrong choices for beef cuts, improper cooking, or many others. It does not matter which reason is; we hope our instruction can help.
You have your choice to either go on with the dry ones and breathe a new life to turn them into a new delish dish. Or if you are into the moist, tender meat, let's refer to our tried-and-true tips to keep it juicy.
For any further support, feel free to ping us a message then. See you in the next post!