Reveal The Best Yacon Syrup Substitute For Your Need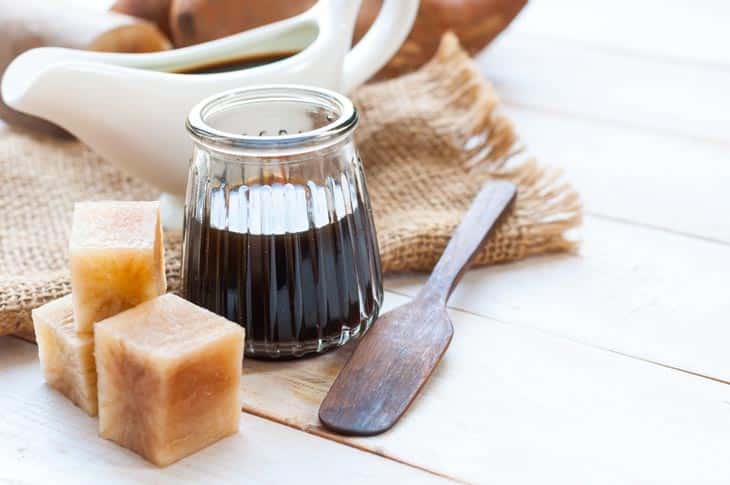 You have used yacon syrup as your sweetening agent for a long time. Now, you want to replace it with another sweetener to bring fresh air to your recipes.
Which is the best yacon syrup substitute in the market? The answer may depend on your conditions and needs.
That is why we will show you the top 7 alternatives in the market to pick the most suitable one easily.
Brief Information About Yacon Syrup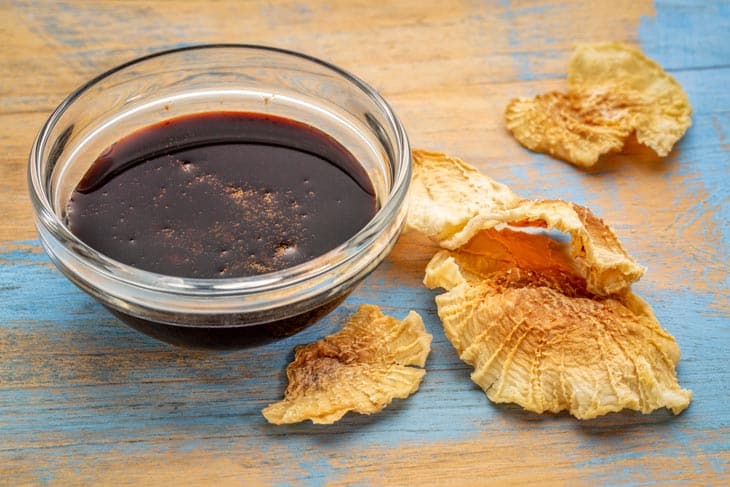 Before getting into details about the alternatives of yacon syrup, let's grasp the brief information of this sweetener.
What Does Yacon Syrup Taste Like?
First, what is yacon syrup?
It is the juice extracted from the root of the yacon plant, also called Smallanthus. This perennial daisy natively grows in the Andes mountains in South America.
Manufacturers will extract juice from the yacon roots, then filter and evaporate it in a chemical-free manufacturing process that resembles the maple syrup production process.
The final product is a dark brown sweetener with a texture similar to blackstrap molasses.
So, what does yacon syrup taste like? This root syrup features a mild sweetness with the melted caramel flavor.
Its usage is various. You can top it on your pancakes or add it to your drinks. You can also use it as a honey substitute in the barbeque sauce.
What Health Advantages Does Yacon Syrup Offer?
Why is yacon root syrup among the most popular liquid sweeteners?
That is because it offers many potential health benefits. Let's take a look at them in part below.
First, this sweetening agent contains fructooligosaccharides, a low-calorie sugar type. This sugar kind is greatly indigestible for humans, meaning that it contributes less to weight gain than ordinary sugar.
This natural sweet-tasting liquid is a great source of inulin, a starchy substance that helps certain healthy bacteria grow and supports blood sugar control.
For these reasons, having this natural sweetening agent as a refined sugar replacement can support insulin resistance and digestion. Besides, it helps with weight loss and strengthens bone health.
What Is The Best Yacon Syrup Substitute?
After testing many sweeteners, we have discovered the top 7 yacon syrup alternatives, including agave nectar, stevia, blackstrap molasses, maple syrup, honey, xylitol, and monk fruit sweetener.
So, let's jump into the part below to discover details about these sweeteners' features. Thus, you can distinguish them and decide which yacon syrup substitute is best for your needs.
1. Agave Nectar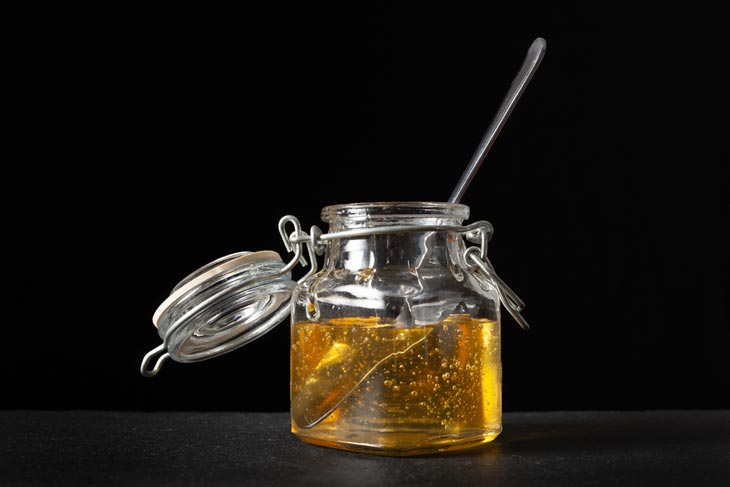 The first name on the list is agave nectar or agave syrup (extracted from the agave plants). This easy-to-find sweetening agent comes in various varieties, including light, amber, dark, and raw.
The dark agave nectar will have a more intense flavor and scent. Cooks usually use this sweetener to craft a cocktail or impart a distinct flavor to dishes, such as seafood dishes.
Agave nectar is sweeter than yacon root syrup, so start by half of the amount called for in the recipe and add more based on your preferences.
Despite their versatility, agave sweetener may be unhealthy for daily intake because of their high fructose content.
It might pose several negative side effects, for example, reducing insulin sensitivity, increasing belly fat, and worsening liver health.
2. Honey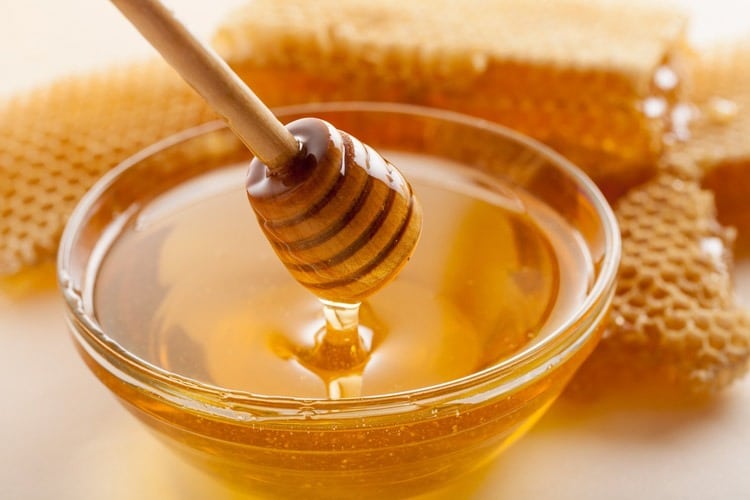 Honey is an excellent substitute for yacon syrup due to its savory sweetness and versatility. You can use it to flavor your favorite beverages or boost the sweetness in various dishes, especially baked products.
The popular sweetener's taste varies depending on its nectar source. Floral, fruity, and woody flavors are the most common varieties.
Regular honey appears to be clear and smooth, whereas the raw tend to have a mixture of colors or a creamy look.
Raw honey might turn into crystals more swiftly than regular ones. Yacon root syrup and honey share a similar viscosity, so follow the ratio of 1:1 when alternating these sweeteners in your recipes.
3. Stevia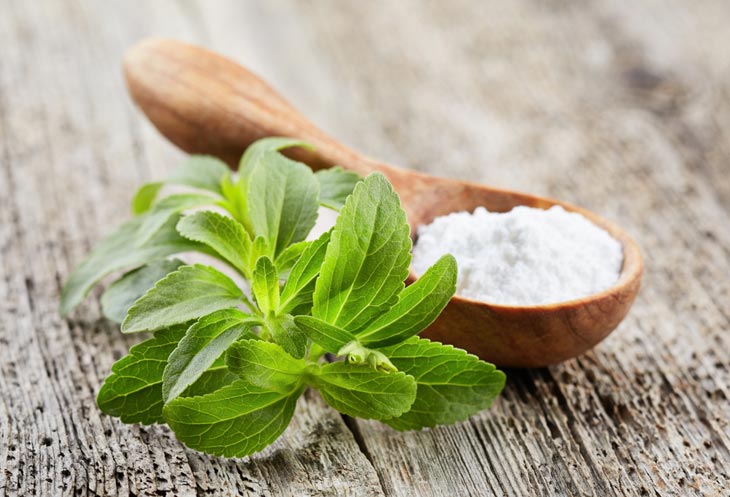 Are you looking for a natural sweetener for your low-calorie or low-carb diet?
If so, let's try a stevia product because it is almost free of calories and carbs. The store-bought stevia is usually refined stevia leaf extract called rebaudioside A (Reb-A).
This healthy sweetener offers a mild, licorice-like taste that goes well with multiple drinks, especially coffee or tea.
It also leaves a distinct sweet and slightly bitter after taste. So, you might use enough amount depending on your preference.
Some people might love this sugar substitute's sweetness, whereas others consider this as a turn-off.
4. Blackstrap Molasses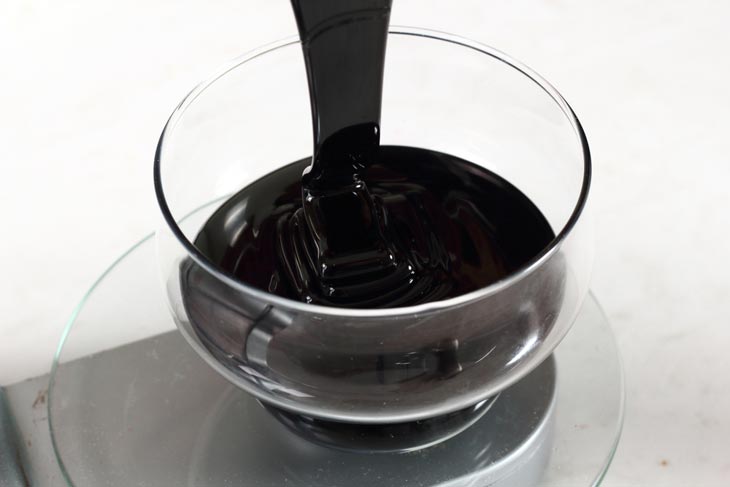 The name next on the list is blackstrap molasses, the byproduct of sugarcane production. Its flavor resembles the yacon syrup taste.
Nevertheless, it is a bit sweeter and richer due to the huge sugar content.
Besides, molasses is nutritious since it is high in antioxidants, calcium, iron, potassium, magnesium, phosphorus, and vitamin B6.
Hence, it might help strengthen bone health, treat constipation, and cure anemia. When replacing this natural sweetener with yacon root extracted juice in the recipes, use a 1:1 ratio because they share similar textures and flavors.
5. Maple Syrup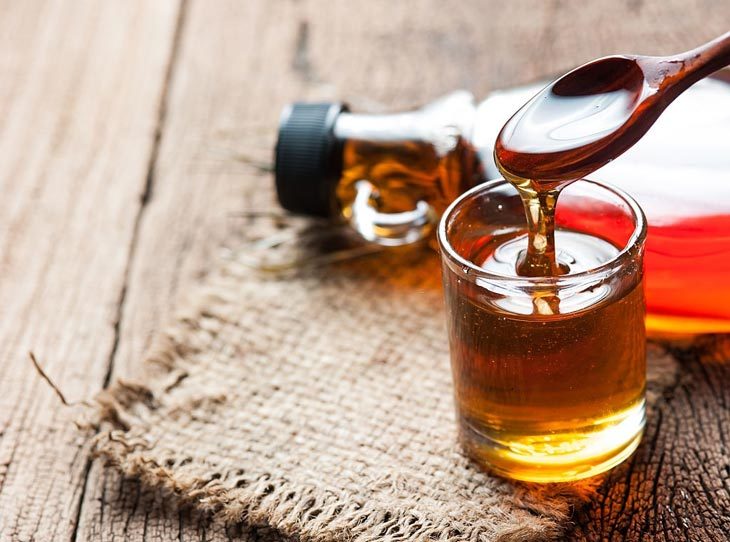 Maple syrup, derived from the circulating fluid or the xylem sap of the maple tree, consists primarily of sucrose (often known as sugar) and water.
There are also many substitutes for maple ones that you can consider to create a new dish with a similar note.
Besides, maple contains a small number of minerals, such as manganese and zinc. Its sweetness and consistency are nearly the same as yacon syrup. Thus, you can use them interchangeably with the same amount.
The use of this sugary liquid is unlimited as it helps to boost the flavor of diverse foods, such as ice cream, cakes, bacon, and sausages. It can also be a great sweetener for your beverages.
What about the health benefits? Yacon syrup vs maple syrup – which is healthier?
Despite the delicious flavor, this sweetening agent is high in sugar and poor in nutrients. Thus, it would be better to use this sugary liquid in moderation to avoid over-sugar consumption.
6. Xylitol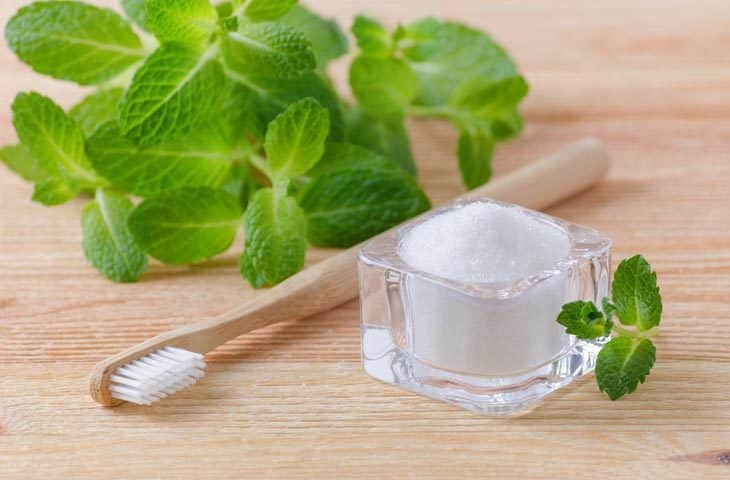 Xylitol is a natural sugar alcohol that provides nearly zero calorie intake and features a low glycemic index. However, as a refined sweetener, xylitol does not contain minerals or vitamins.
Commercial xylitol appears as a white, crystalline powder. It has a sweetness similar to that of regular sugar.
It is a frequent component in sugar-free sweets, sugar-free chewing gum, diabetes-friendly foods, and oral care products. Moreover, it is a drink-sweetness booster and a food additive.
For flavoring your foods and drinks, you can replace ⅔ cup of yacon root extracted juice with 1 cup of this sugar alcohol.
7. Monk Fruit Sweetener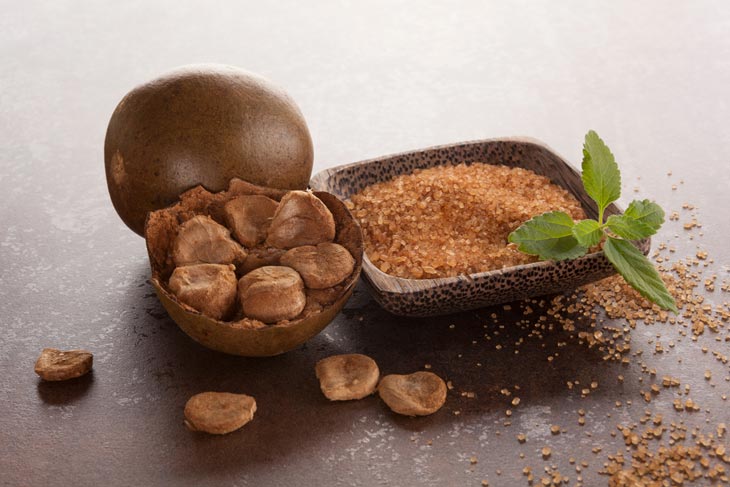 You are a sweet tooth, and you want a super sweet yet healthy condiment for your yacon syrup recipes. Are there any healthier alternatives that meet your demands?
Yes, monk fruit sweetener, or monk fruit extract, is the best choice. Its concentrated sweetness is 100–250 times greater than ordinary sugar.
Monk fruit includes natural sugars, mainly fructose and glucose. Nevertheless, unlike other fruits, the sugars in monk fruit do not give it a sweet taste.
Instead, it gets solid sweetness from unique antioxidants called mogrosides. These antioxidants offer many health benefits, such as anti-cancer properties anti-diabetes properties.
Conclusion
Now you know more about yacon root syrup and its alternatives. Depending on your preference, you can choose the best option for your foods and drinks.
The yacon syrup substitute list above can also work well on multiple recipes.
Don't hesitate to try and share your thoughts in the comment below. We always want to hear more from you.