Are you a fan of the delicious Middle Eastern spice blend known as za'atar, but can't seem to find it at your local grocery store? Or perhaps you have a recipe that calls for za'atar, but you don't have any on hand?
In this blog post, we'll be exploring five of the best za'atar substitutes that you can use in your cooking. From simple homemade blends to readily available store-bought options, we've got you covered.
So let's get started and discover some new and exciting ways to add flavor to your dishes!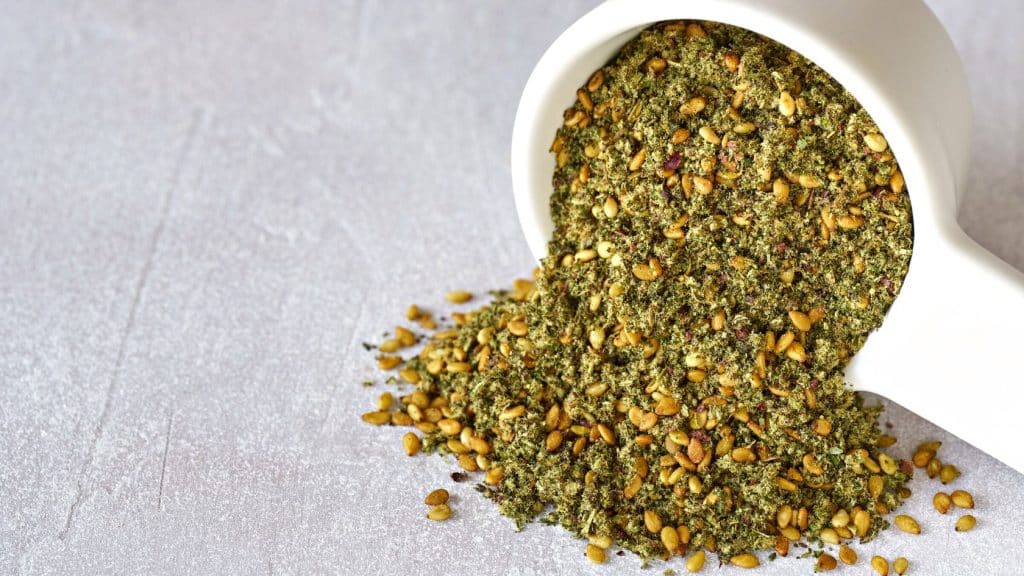 What Is Za'atar?
Any Mediterranean meal table will feel very lacking without the contribution of Za'atar. This combination of herbs, sesame seeds, sumac, and salt is a staple in many dishes from the region.
Za'atar is widely recognized as a spice that is as healthy as it is healthy. So, some households have been seeking out for it to be a part of their pantry!
You might not know that "Za'atar" is the name for both the end product and an herb present in Arabic culture.
Its use is mostly associated with spice oils and other pan dishes that involve the use of oil. If you have never tried the combination in a dish before, find an opportunity to do so immediately before you regret it!
Despite its great taste and uses, this spice has not entered the mainstream yet. Don't be surprised if you go home after a shopping trip without the spice – your typical retail stores simply do not cater to the product. That's why you will need the help of a substitute for Zaatar.
For special dishes and treats with a Mediterranean touch, try our Za'atar alternative list down here!
What Are The Best Za'atar Substitutes?
There are definitely various herbs in the world, and some will potentially be a substitute for Za'atar. Still, you might not want to test out every single one you have in the pantry. Give these a shot whenever you plan to make a chicken or potato dish and let us know how they compare to the real deal!
Mixed Herbs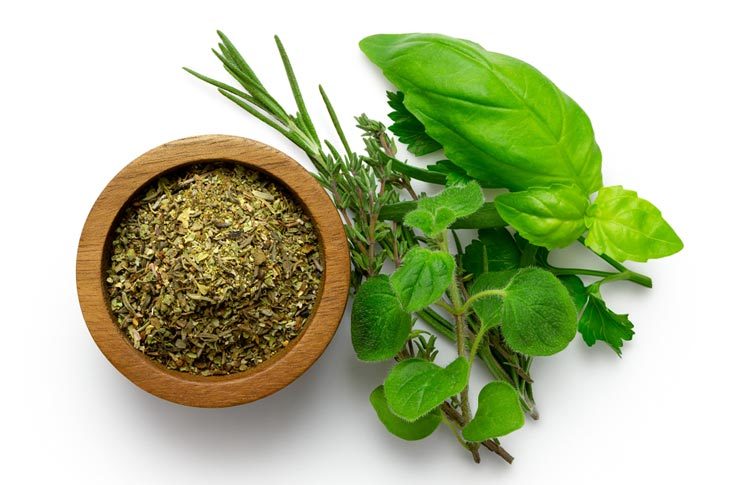 This is an idea that essentially boils Za'atar down to its basic components. If you can gather some of the individual ingredients in Za'atar, you can create a blend that we will now refer to as the Ship of Theseus (solely for the similarity between the situations).
Here's what you are going to need for the Ship of Theseus herb blend:
Half a cup of ground thyme. We would advise you to ground fresh thyme yourself for the best result. You can also use store-bought ground thymes if you do not have the time to recreate them.
Quarter a cup of toasted sesame seeds. The hotter, the better.
Half a teaspoon of sea salt. You can substitute this with table salt for less of a kick in flavor.
2 tablespoons of dried Za'atar sumac. This is also a hard-to-find ingredient. You can try a substitute for sumac in Za'atar with a combination of citric acid powder and lemon zest for a similar flavor profile.
One pinch of black pepper for a touch of spiciness.
There are adjustments to be made along the way for sure since everyone has their own taste and preference. Whenever you feel unsure about your blend, revisit the classic formula and adjust it accordingly!
Thyme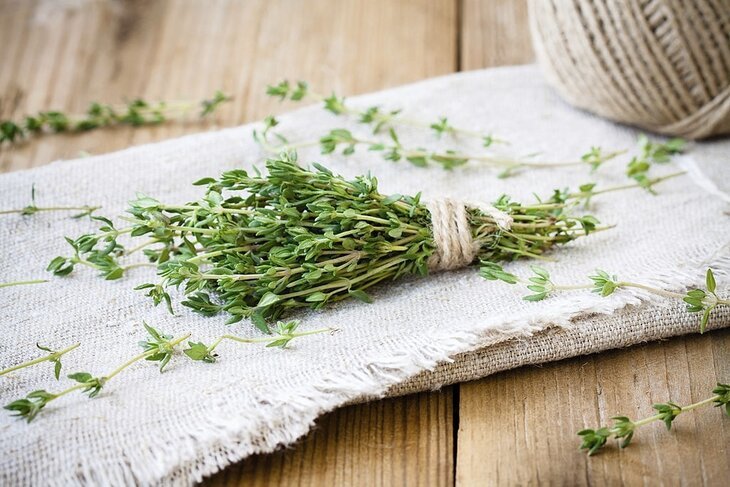 Thyme is just another reduction of Za'atar as a Za'atar substitution, but we can assure you that it works! It has always been a large part of Middle Eastern signature flavors. Of course, you can swap one out for the other. The taste will not be the same completely – that's for sure, but in the meantime, thyme can serve you well.
Thyme and the real-deal herb also share the same root. That's why they can share a bit of scent and taste profiles. They are great for empowering heavy protein dishes in their aroma and easing diners into trying new food with its popularity.
Although you are not getting the full Za'atar experience, thyme is an affordable, easy-to-find, and easy-to-use flavor enhancer. It is also an incredibly healthy herb to include in your meals.
Whenever you are craving a new taste, put some thymes in your shopping cart, and you'll be just fine. Don't forget to compensate for saltiness with your own stock of salt, though.
Oregano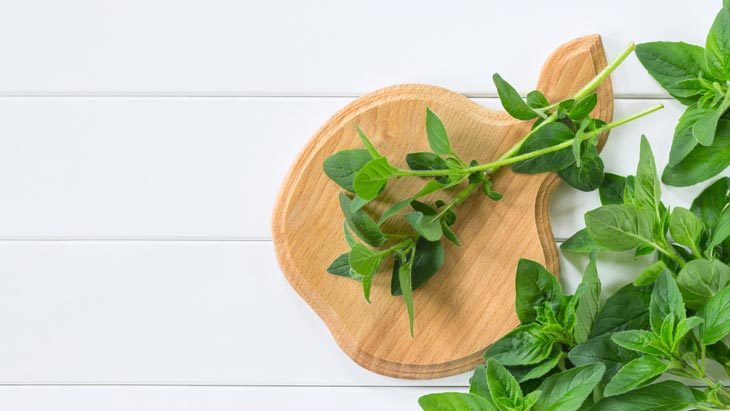 Oregano is also another herb that works great as a replacement for Za atar spice. It is different from thyme and Za'atar as a whole, but it shares the characteristic of having the same base taste and aroma profile as the aforementioned herb and spice.
This one works extremely well with heavy dishes, as it adds an element of airiness and delightful lightness to any meat. Because of that, it also works magic for oily baked dishes like meat pies or shakshuka. This ingredient is very healthy for those with heart diseases and yeast infections as well.
As Oregano's effect is quite straightforward, don't expect too much from it flavor-wise!
Dukkah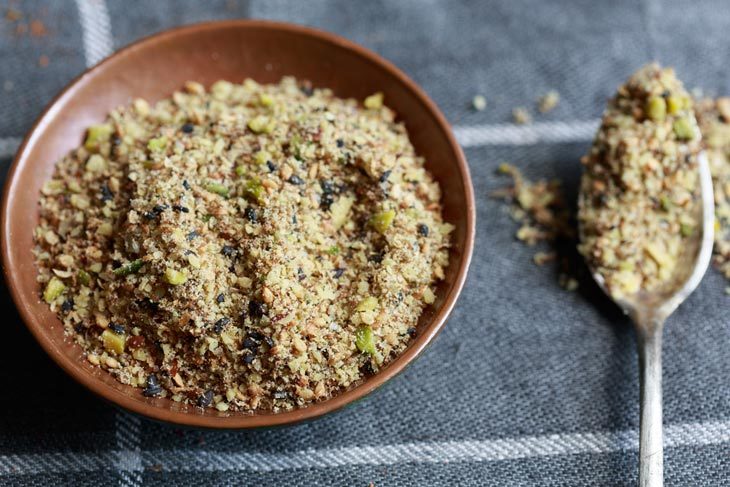 Dukkah is the name of a nut from Egypt and the spice blend made out of it. It is also another popular element in Mediterranean cuisine and diets. You might have heard about it before on the topic of Za'atar. It is also made with very basic ingredients: nuts, sesame seeds, coriander, and cumin. Thus, it's a tad less fussy than Za'atar.
If you want to make your own Dukkah mix, here's what you're going to need to do:
Heat a handful of walnuts and almonds in your pan or skillet. Stir continuously to prevent burning until the content starts to emit some aroma.
Add your sesame seeds afterward, as sesame seeds require less toasting time and get burnt more easily. Toss them all together to prevent any from sticking to the pan.
Dump all the nuts and seeds into your food processor or hand-held masher. Add pinches of coriander, black pepper, cumin, and salt and start blending until the mixture resembles coarse sand.
Now that you have Dukkah as a Za' atar replacement on your hands, you can start to brainstorm some dishes for it to accompany. The best pairing for Dukkah is actually bread, so you can definitely plate it with some olive oil and toasted bread for a nice dipping course. Sliced vegetables are also viable options if you are avoiding carbohydrates.
The mixture is definitely not a straightforward replacement for Za atar spice substitute, but a worthy condiment to try nonetheless!
Harrisa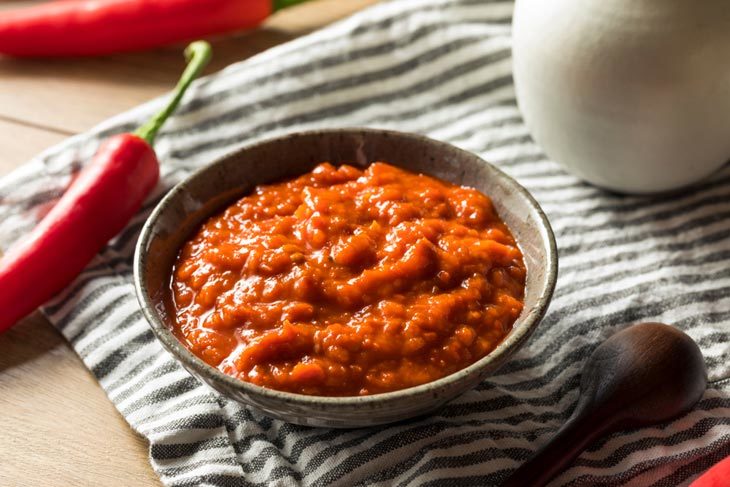 The last viable substitute for Zaatar on our list is Harissa – a spicy paste from Tunisia, North Africa. It gives any dish a kick of citrusy heat, enhancing already existing tastes.
By ingredient profile, Harissa and Za'atar are completely distinct from one another. If your end goal is to bring some Mediterranean vibe to your meal, Harissa is the way to go, no matter the method.
All you need for this wonderful paste/dip is red chili, garlic, cumin, coriander, oil, and acid of choices like vinegar or lime juice.
On the current market scale, Harissa is certainly a tad more popular than Za'atar spice, so you will have better luck finding a jar of intense Harissa in your local store.
How To Make Za'atar At Home?
If you cannot have the specific Za'atar spice blend readily available, you can always gather the right ingredients and make a za'atar spice recipe yourself. Remember these tips when you're making it at home:
Get fresh ingredients: Only when you get fresh ingredients will you get the best results!
Ground the ingredients yourself: Trust us when we say, grounding the food yourself will improve the spice taste!
Keep in a tight container: Once you have finished making the spice blend, it's not like you're using all of it in one meal. Store the leftovers in a safe container on dry and high shelves for safety!
Doing all these steps will ensure the best experience dining with this Mediterranean spice, Zaatar. Note it down or save this advice for a later date as well.