The 8 Best Ziti Substitutes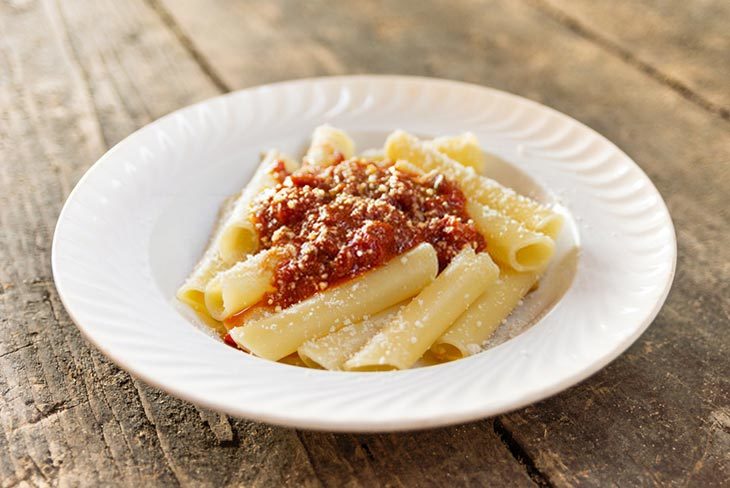 Ziti is a popular baked pasta. People who want their pasta thick or baked can enjoy the long ziti noodles.
While it is a relatively popular pasta, it isn't always available in many countries. Perhaps you don't even have any in the kitchen, and you aren't sure which pasta is the best to replace ziti with.
Whatever the case may be, we have listed down some excellent alternatives that you can decide which is the best ziti substitute based on your preference.
Scroll down to discover in detail!
What Is Ziti?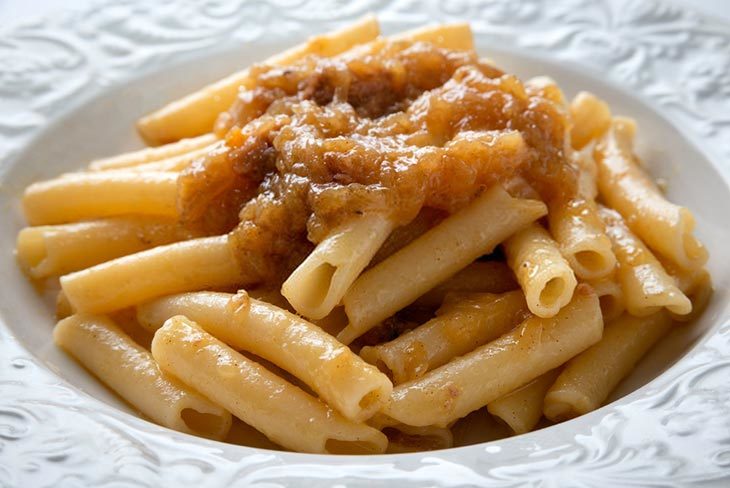 Ziti are pasta noodles in the shape of a tube with a 1 cm diameter and can reach up to 30 centimeters long.
The term ziti derives from the Greek word Zita, indicating bride. It is also known as Zita/pasta bride's in Napoli, a traditional pasta offered at marriages.
Raw, light sauces, such as a basic tomato sauce or olive oil, complement its beauty. People often cook the ziti separately with tomato sauce, adding cheese, mushrooms, sausage, peppers, ground pork, onions, and other ingredients. The combo is then cooked with fresh mozzarella.
After we have solved the question "what is ziti pasta?" – we can evaluate the alternatives and see how they differ.
What do ziti noodles look like? Ziti's edges are cut straight instead of diagonally, allowing it to be distinguished from penne even without the use of a ruler. While ziti pasta is produced, it measures 10 inches in length and a quarter of an inch in width.
What Is The Best Ziti Substitute?
What can I use instead of ziti noodles? If ziti is not accessible, there are other excellent tube pasta alternatives, such as:
1. Rigatoni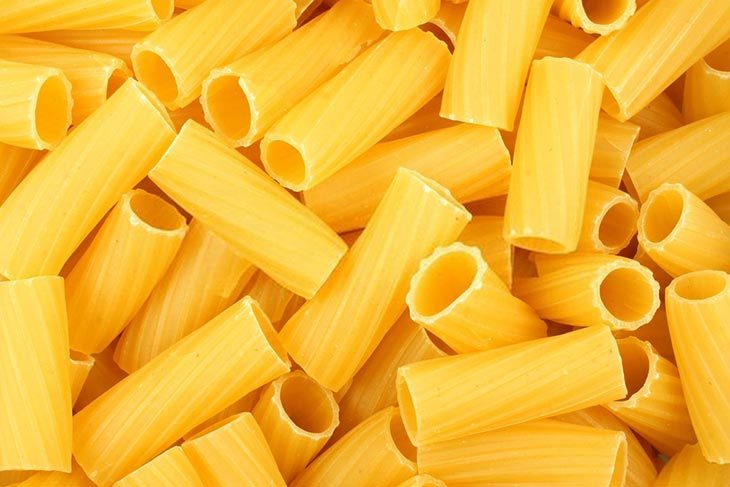 Rigatoni is perhaps the most obvious ziti substitution. It is derived from the Italian word "rigato", meaning ridge. Those pasta noodles come in the shape of a tube and a variety of sizes. Rigatoni has a significantly greater diameter than ziti ones, ranging from 2 to 5 centimeters in diameter. However, it possesses a smaller diameter, approximately 1 centimeter.
The 5-centimeter pasta is slimmer than the noodles used in ziti. It's ideal for various recipes and can be roasted or eaten raw.
2. Mostaccioli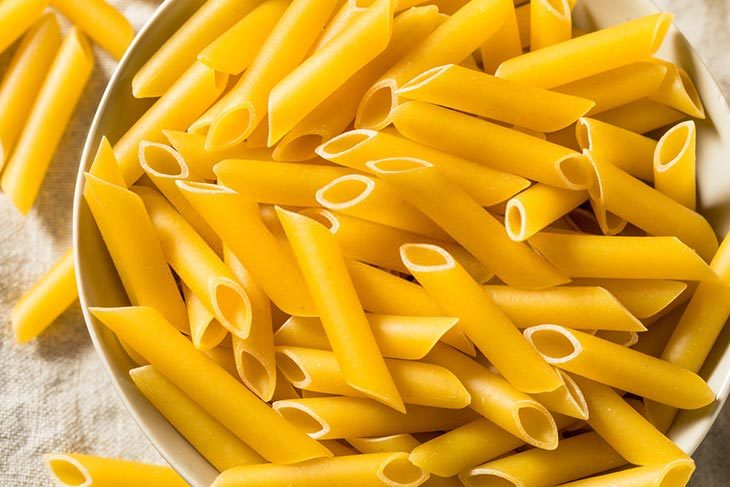 The following dish is mostaccioli. It is a type of pasta noodle from the Campagna area of Southern Italy. Capri, Sorrento, and Napoli are just a few of the cities where it is renowned.
Because of the similarity in form, length, and diameter with penne, they are sometimes confused. Still, mostaccioli lacks ridges. It works nicely as a substitute for ziti in baked recipes. They have an advantage over ziti in that they have more area to load other contents.
3. Penne

Penne is a spaghetti noodle that works well as a ziti alternative. It is similar to ziti rigati and rigatoni in structure, except that the pasta's ends are curved-sliced rather than the smooth edges like the two mentioned.
The term penne in Italian, describes the shape of the pasta. Penne, like rigatoni, has ridges or lines running down the sides. These kinds of noodles have about 1 centimeter in diameter and a length of 3 – 5 cm.
Penne has more interior space than ziti and is well-baked, allowing for a better combination of food to fit inside it, similar to rigatoni.
4. Macaroni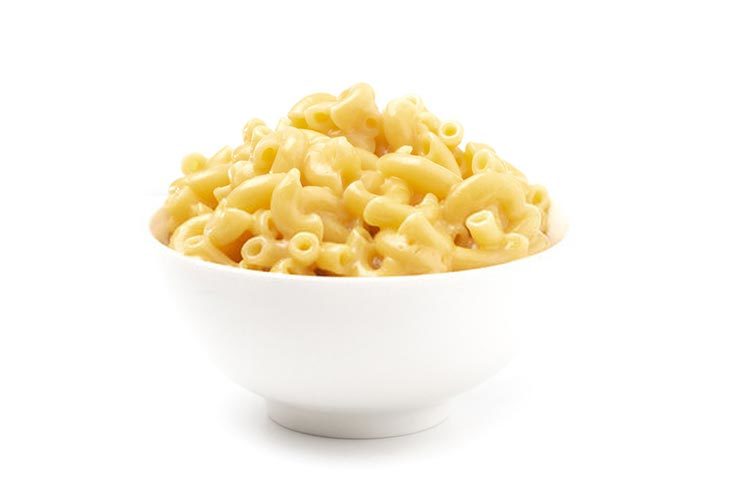 It should go without saying that macaroni, undoubtedly the most popular pasta noodle globally, makes our list. It is comparable to zeta pasta because it is tubular and strong, has a tiny width, and has limited space inside the pasta noodle.
The height of the pasta distinguishes macaroni from ziti since macaroni noodles are typically chopped to 2 to 3 centimeters in length. As the world-famous classic macaroni & cheese recipe attests, macaroni is no newcomer to cooking.
5. Elicoidali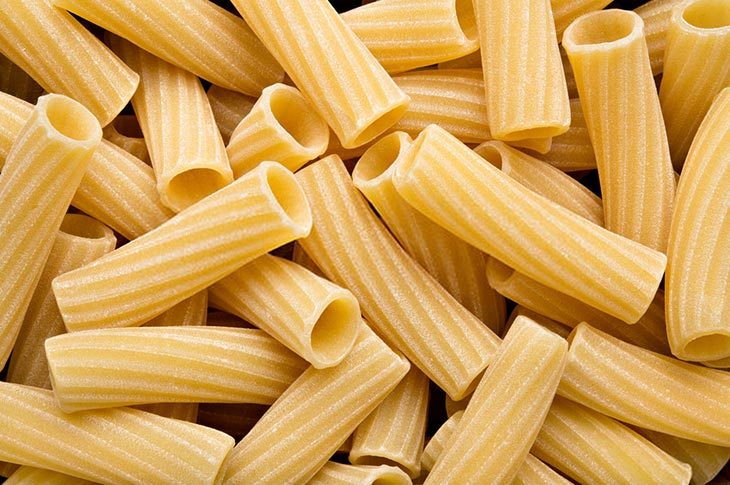 This is another option for ziti replacement. This term means helix-shaped, which is a fitting description. In terms of design and shape, Elicoidali pasta is comparable to rigatoni, but the ridges wrap around the structure in a helix-like pattern.
The noodles can reach up to 2.5 centimeters long and 1 centimeter in width. They can perfectly blend and cook with other components in dishes, much like the rest of the hollow pasta.
6. Sedani

Sedani seems to be another wonderful ziti pasta substitute. People consider this type as medium-length, gently curved pasta noodles with ridges on the outside, comparable to rigatoni. Sedani pasta, like macaroni, is 5 centimeters long and 1 cm in diameter. Sedani performs nicely in baked recipes and can be used as a ziti alternative.
Sedani is a type of pasta that should be cooked and sauced immediately prior to serving. If you don't add enough sauce or sauces, the pieces will stick together
7. Ditali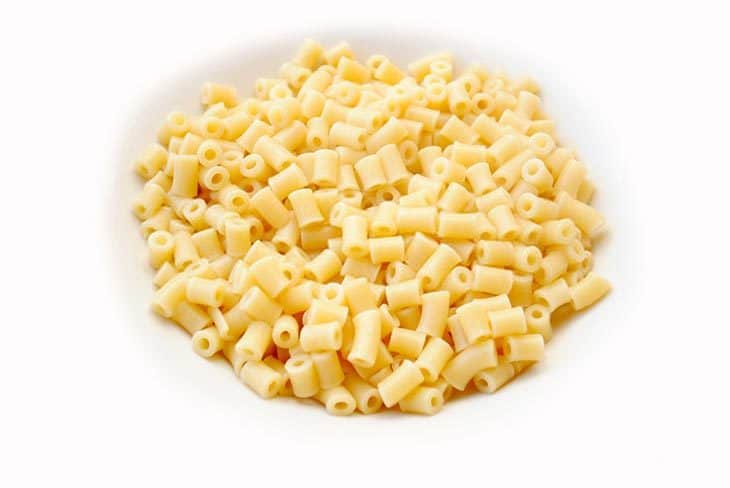 If none of the other alternatives are available, Ditali might be a good option. This type of pasta noodle comes in the shape of a ring and is quite small. They have 5 millimeters in diameter and a length of 5 millimeters.
These noodles are typically utilized in soups like minestrone, yet they also bake beautifully. Its name stems from the meaning in Italian of "little thimbles". Although their size seems to be a disappointment as ziti noodles substitute, they still have a smaller variant called ditalini.
8. Bucatini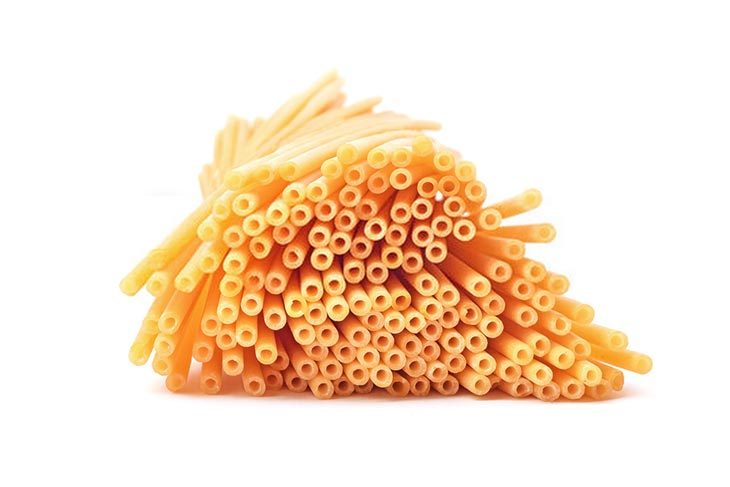 Bucatini, also named perciatelli, is a thick, straight pasta noodle with a little gap in the middle.
Buco, which means hole, and perciatelli, which means pierced, are both words that originated from the hole that goes through the pasta. Whether it's an Italian Wedding Soup or mozzarella stuffed meatballs that you're craving, Bucatini will hit the spot. This dish of long tubular pasta paired with rich tomato sauce and flavorful spices is just like Italy itself- comforting yet new every time!
Bucatini is 25 – 30 cm long with only 3 mm in diameter. Though bucatini is a good pasta similar to ziti, it is usually served with sauce rather than baked.
How To Make Stuffed Ziti Fritta?
Continue reading to see our easy-to-follow homemade ziti recipe!
What You'll Need?
Ziti
Softened Cream Cheese
Shredded Mozzarella Cheese & Romano Cheese
Grated Parmesan Cheese
Oil
Eggs
Breadcrumbs
All-purpose Flour
Instructions:
Prepare the noodles until it is al dente.
After draining the pasta, drizzle it with olive oil. Mix them well to create a fine coating. Remove the item from circulation.
Combine the mozzarella, ricotta, parmesan, Romano cheeses, and cream cheese in a large mixing bowl. Mix and blend them.
Fill a zip-top bag halfway with the cheese mixture. Remove the corner of the bag, then seal it.
Pour the cheese mixture into one side of your pasta. Cover the opposite side with a piping tip.
Refrigerate the loaded ziti noodles for about half an hour on a baking tray.
Cover the filled ziti in flour, then in the beaten egg.
Use bread crumbs to cover the pasta.
Utilizing a slotted spoon, gently lower 5-6 coated ziti parts into the 350°F heated oil. Cook for 3 minutes at a low temperature. Transfer to a dish covered with paper towels.
Sprinkle parmesan cheese on top.
Conclusion
Hopefully, through our post, you can pick the most suitable ziti substitute for your recipe.