Eggplant Substitute – Top Suggestions To Diversify Your Recipes
No matter if you are a professional chef or a home cook, aubergine is a popular ingredient in your recipes.
However, when the eggplant goes bad or is not ready in your kitchen, which can be used as a purple eggplant substitute?
Let me tell you the way to nail your aubergine-based dishes with other alternatives.
Eggplant Overview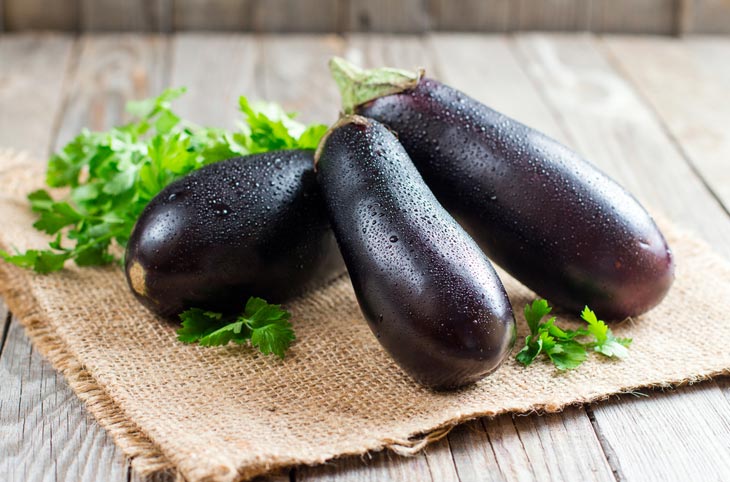 Definition
Eggplant is a fruit used as a vegetable, categorized in the Nightshade family with tomato, potato, or chayote.
This fruit appears in a wide range of sizes, shapes, thrives, and colors during the summer months.
For instance, the most common look is oblong tubular, with a length of around 12 inches. There are also globes with a diameter of two inches.
All parts of the aubergine are edible; thus, it is a popular ingredient and simple to cook.
Varieties
While the most common shape of the US eggplant is globate, the ones from Italy are always in a teardrop shape. They have deep purple skin, and their stem cap is thick.
The Asian variants, especially those from China and Japan, are elongated with lavender to violet color. They have thinner skin and do not require peeling.
Recommendations For Eggplant Substitute
1. Okra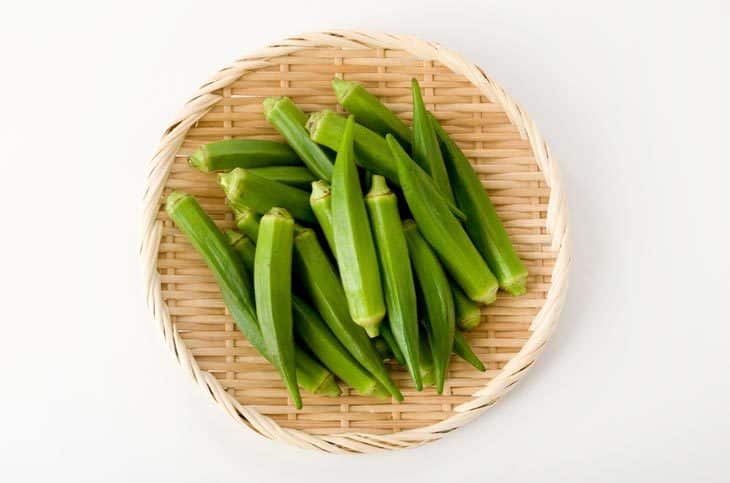 This healthy fruit is rich in fibers, antioxidants, and vitamins, with low calories. The texture inside is sticky, along with some rows of minor seeds.
Coming from the same family, okra is recommended to be a substitute for eggplant. Although the tastes are slightly different, both fruits offer a soft and tender texture after being cooked.
Yet, remember to check for signs of okra going bad before switching.
2. Zucchini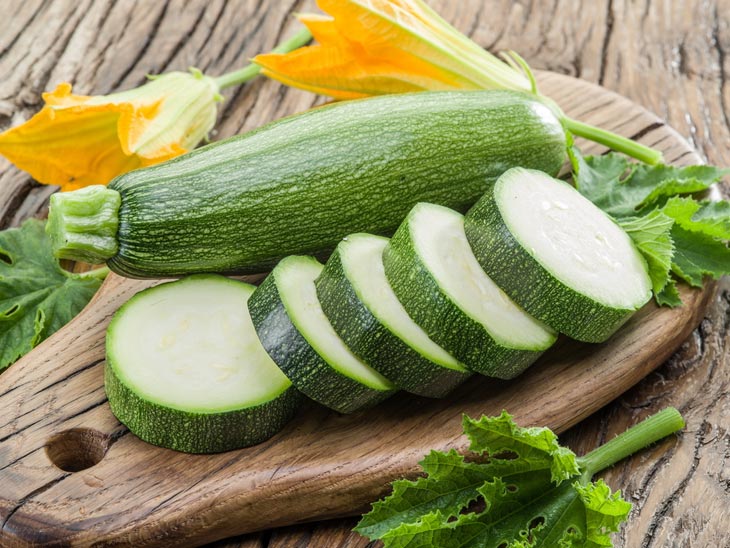 Zucchini is a summer fruit with a mild flavor formulated with multiple nutrients such as minerals and vitamins.
Normally, its texture is mushy or a little soggy. However, the aubergine is mushier and softer compared to Zucchini.
Additionally, a long cook can modify the texture of Zucchini, which does not happen to the aubergine.
Yet, people can apply these two flexibly in various dishes like soups, pasta, or stew. Especially in the popular French serve, Ratatouille Zucchini is a perfect alternative.
3. Mushrooms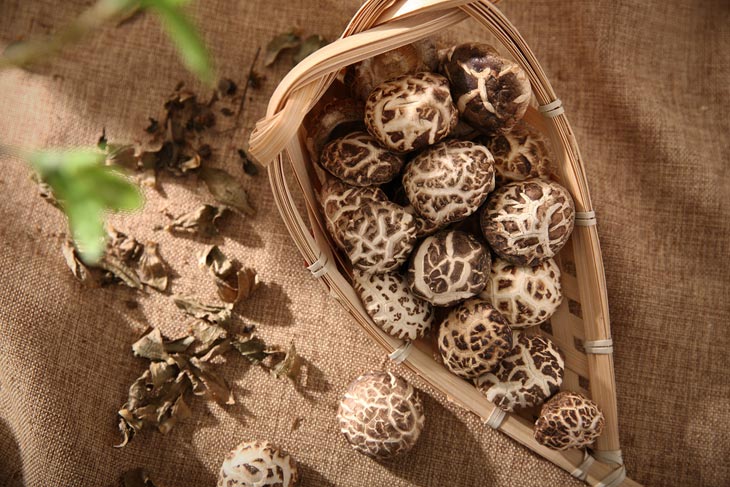 The first type of mushroom to be listed as a Japanese eggplant substitute is Shiitake. This mushroom variety is found mostly in the Asian regions with the flavor of umami.
Shiitake mushroom can replace eggplant perfectly in Asian cuisine, especially in soup, stew, or stir-fried dishes.
Moreover, this mushroom contains medicinal properties, which are useful for preventing common health issues.
Another type of mushroom substituting the aubergine is Portobello. Thanks to the supple texture and juiciness, it can be used as a vegan-friendly ingredient instead of meat.
Portobello mushrooms are an ideal replacement in your moussaka without eggplant. It can also handle the taste well in other dishes like pasta, oven-roasted, and pizzas.
4. Tofu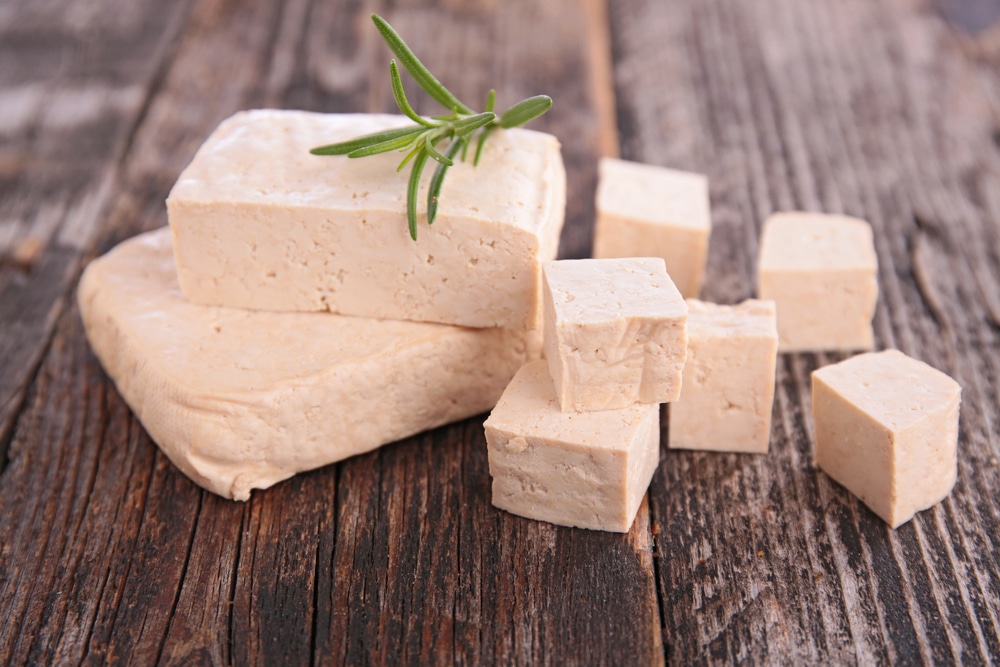 Tofu appears to be the best choice to make eggplant similar foods if you do not want to have veggies in your recipes.
There are calcium, iron, protein, and other useful minerals contained in this ingredient.
Thanks to the mild flavor, tofu does not overpower other tastes like the flavor of eggplant. You had better replace it with firm and extra firm tofu to get the most similarity in texture.
Overcooking will not lead to a soggy texture in tofu as in the Zucchini.
5. Squash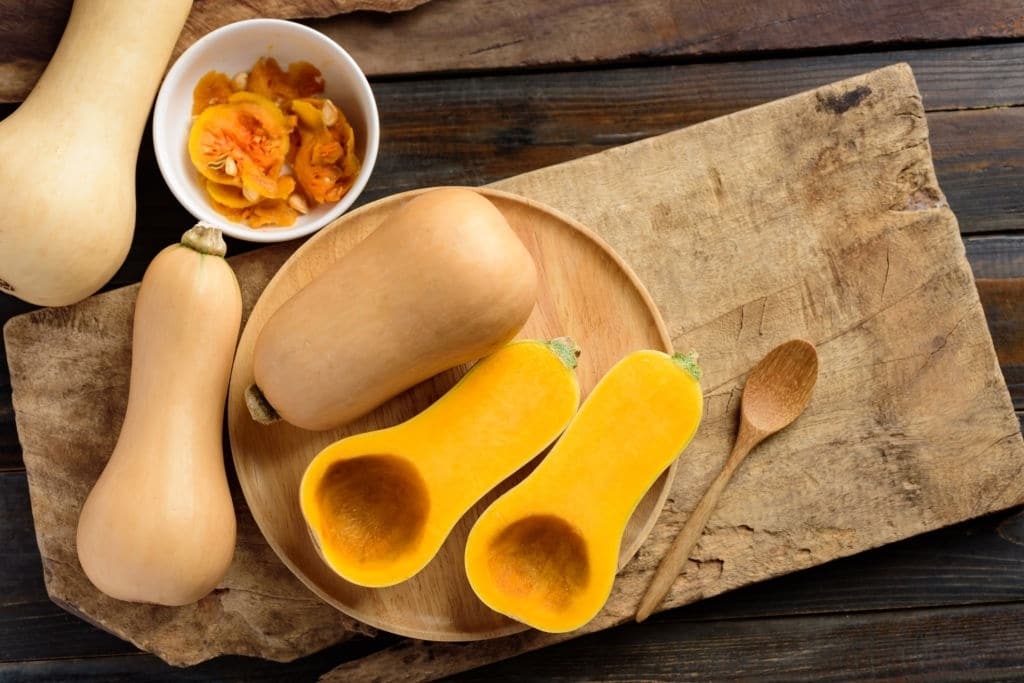 Summer squash is another candidate to be named as a relevant replacement. This ingredient can be grilled, boiled, or roasted and combined well with numerous sauces.
These fruits and vegetables bring antioxidants, which improve the human immune system, like vitamin A.
The most suitable choice to alter aubergine in your recipes is yellow squash, mostly found in crooked and straight necks.
These varieties have similar thin, smooth skin and the same texture and consistency after being cooked. Their tastes can distinguish these two.
6. Turnips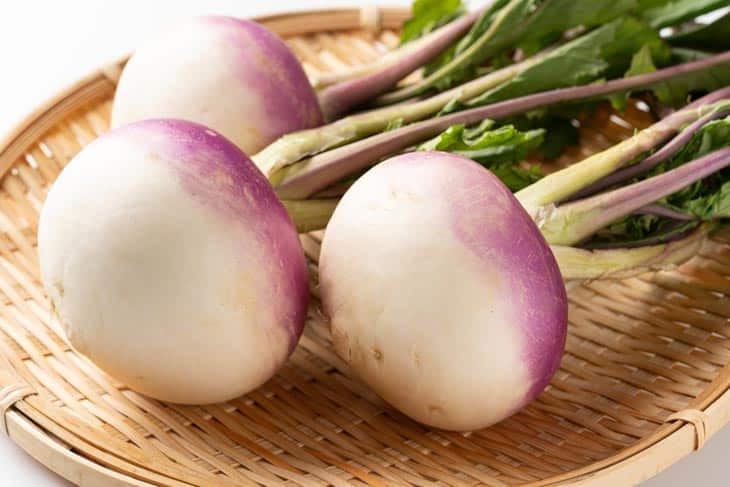 When it comes to stew dishes, root vegetables are born to be the substitute for eggplant. The most famous name is Turnips, with a quite similar mild taste and soft white texture.
Like aubergine, Turnips do not overpower other flavors in your soup or stew.
This sub is available in different shapes, colors, and sizes. Yet, their flesh inside is white.
Turnips are a nutritional powerhouse, linked to stable blood sugar, bateria defense, and increased inflammatory effects.
7. Rutabagas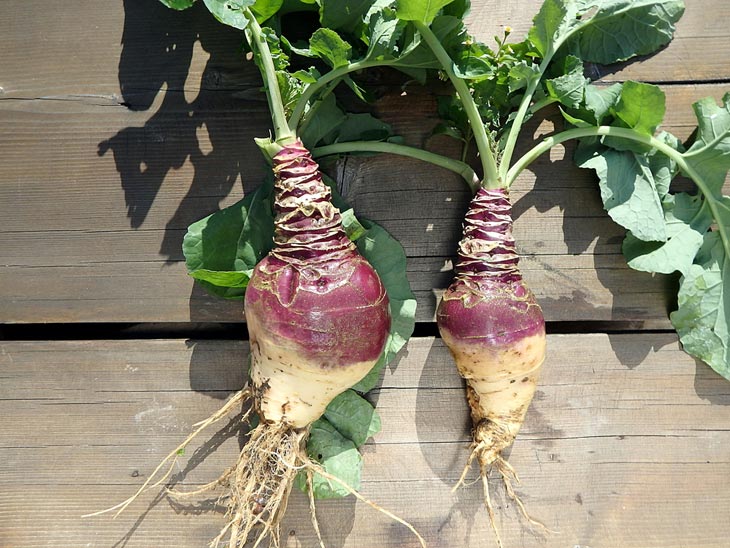 If you cannot find Turnips in your place, try to get Rutabagas as another option. They are available throughout the year in bigger sizes, but their taste is similar with an earthy undertone.
You can give other types of root vegetables, including yams, daikon, beets, or carrots, a try based on personal preferences.
Although the taste is not exactly the same as aubergine, they can be great elements in ratatouille variations.
8. Potatoes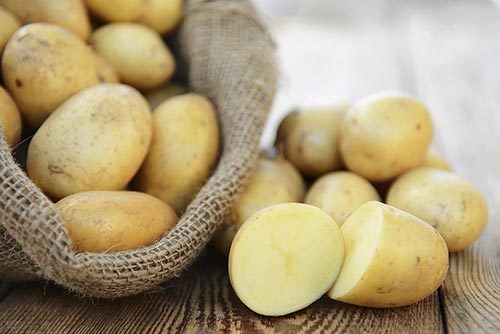 If you are looking for an economical and versatile alternative for eggplant, you should not miss potatoes.
This vegetable is formulated with numerous nutrients, including magnesium, potassium, vitamin C, phosphorus, and iron zinc.
Don't worry if your kitchen lacks aubergine. Just make a bowl of potato ratatouille as a new version of your recipe.
9. Green Tomatoes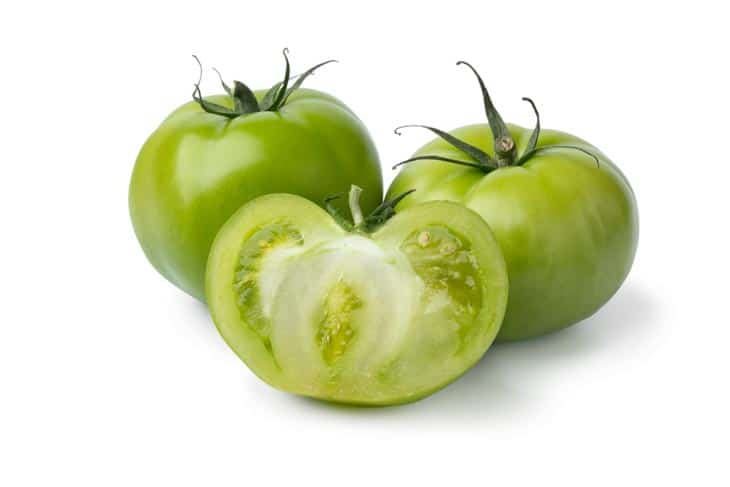 Green tomatoes bring a strong flavor of umami and can be easily purchased in grocery shops or farms.
This ingredient is flexibly applied in cooked or raw dishes when it ripes, such as sauces, desserts, or salads.
When the traditional ratatouille already has the red tomato, replacing the eggplant with a green tomato is recommended. This fruit can even brighten your dish with an attractive color.
If there is no green tomato available, just double up the amount of red type in your ratatouille crepe.
10. Other Varieties Of Eggplant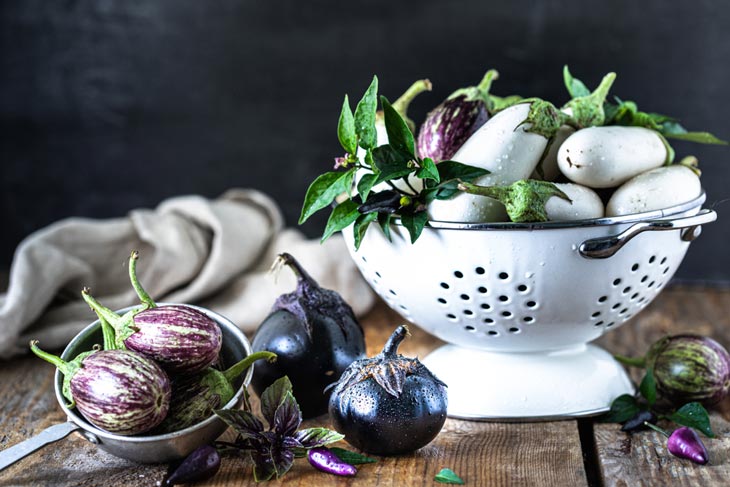 Fairy Tale Eggplant
According to its characteristics, fairy tale eggplant has the smallest size in the family, not because of being prematurely harvested.
However, its taste and purple color are still identical to the regular one.
The fairy tale variant can work well in a wide range of dishes, from curry low carb ratatouille to pasta.
Moreover, it is the most relevant for grilled or toasted menus thanks to its juiciness and flavor of tender.
White Eggplant
If you want to renew your recipes with a different color without altering the flavor, you can go for the variant with white color.
Some typical recipes are recommended for white eggplants, such as moussaka, ratatouille, and red-based stew. It can replace the lasagna pasta in lasagna dishes for healthier serving.
Indian Eggplant
The Indian variant has a small size in general, but it is still bigger than the fairy tale variant, and its purple shade is darker as well.
Indian eggplant is a famous substitute. It blends well with the ingredients in roasted, stuffed recipes and curries.
When it is overcooked, the Indian variant is different from others. Its texture does not become mushy fast but retains the juiciness and tenderness instead.
How To Choose The Suitable Eggplant Substitute?
Types Of Dish
The recipe of your dish is considered to be the most important criterion. The substitute of the eggplant should blend well with other ingredients instead of ruining other flavors.
In some cases, the wrong selection may lead to a poisonous combination of the elements.
For instance, the Zucchini and some other choices are unsuitable for slow-cooked menus as their flesh will become a mushy texture. You should use squash instead for the soup or stews.
Cost and Availability
Some variants are available throughout the year and in numerous regions; however, the others just appear in summer or spring.
Thus, based on the specific conditions and personal budget, you can pick the most fitted substitute for eggplant.
For example, tofu is cheap and ready year-round in most locations for you to purchase.
Possible Allergies
If you are allergic to aubergine, you can still enjoy the eggplant-based dishes by replacing it with other veggies listed above.
Should you not have an allergy, just try out different aubergine variants in your cooking.
FAQs
How To Preserve Eggplant?
After enjoying the meal with aubergine, do you know the solution for the leftovers? Consider these preservation methods:
Freeze the aubergine to retain the freshness and original flavor.
Dehydrate it for long maintenance.
Pickle the fruit to diversify your dishes. You can even do it for a longer shelf life.
Roast and puree the aubergine before freezing to add more flavors.
What Are Easy Recipes With Eggplant?
There are numerous ways to cook aubergine. You can try out the grilled recipes to get it stunning and charred outside while the flesh is smooth and silky.
When it comes to the baked application, it will be a notable ingredient when you keep the whole fruit in the oven or chop it into pieces to combine with other ingredients.
Conclusion
Hope that the list of eggplant substitute options provided in this writing is useful for you. You can choose the most relevant one based on the mentioned criteria.
Having an alternative to your usual recipe will level up your cooking experience and diversify the flavor of your dishes as well.