Eggplant is a popular ingredient in many cuisines, known for its unique texture and flavor. However, some people may be looking for substitutes due to personal taste preferences or dietary restrictions. Luckily, there are several options available that can provide a similar texture and flavor in recipes.
Whether you're searching for a low-carb alternative or simply don't have any eggplant on hand, these substitutes can help you create delicious dishes. From zucchini to mushrooms, there are many options to choose from that can add the perfect touch to your next meal.
Eggplant Overview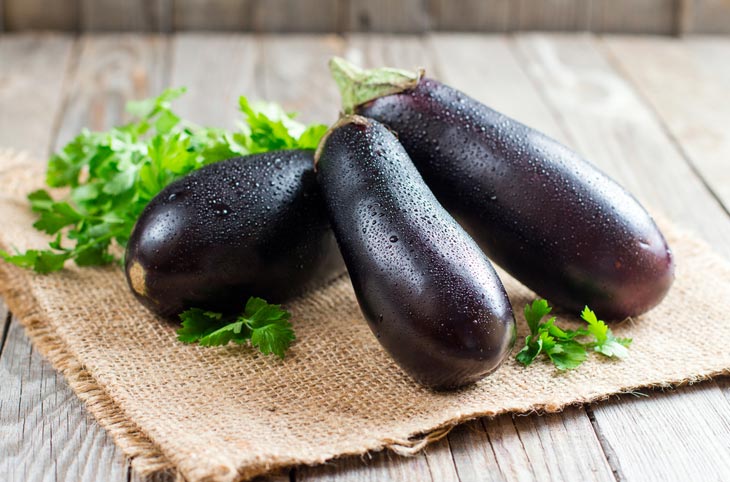 What is an Eggplant?
Eggplant, also known as aubergine, is a vegetable that is commonly used in cooking. It is native to South Asia and has a firm, spongy texture with a slightly bitter flavor.
The vegetable is known for its versatile nature, as it can be cooked in a variety of ways, including grilling, baking, roasting, and sautéing. It is often used as a meat substitute in vegetarian and vegan dishes, as its texture can mimic the texture of meat when cooked.
Eggplant is commonly used in dishes such as eggplant parmesan, baba ganoush, and ratatouille, and is a staple ingredient in many Mediterranean and Middle Eastern cuisines.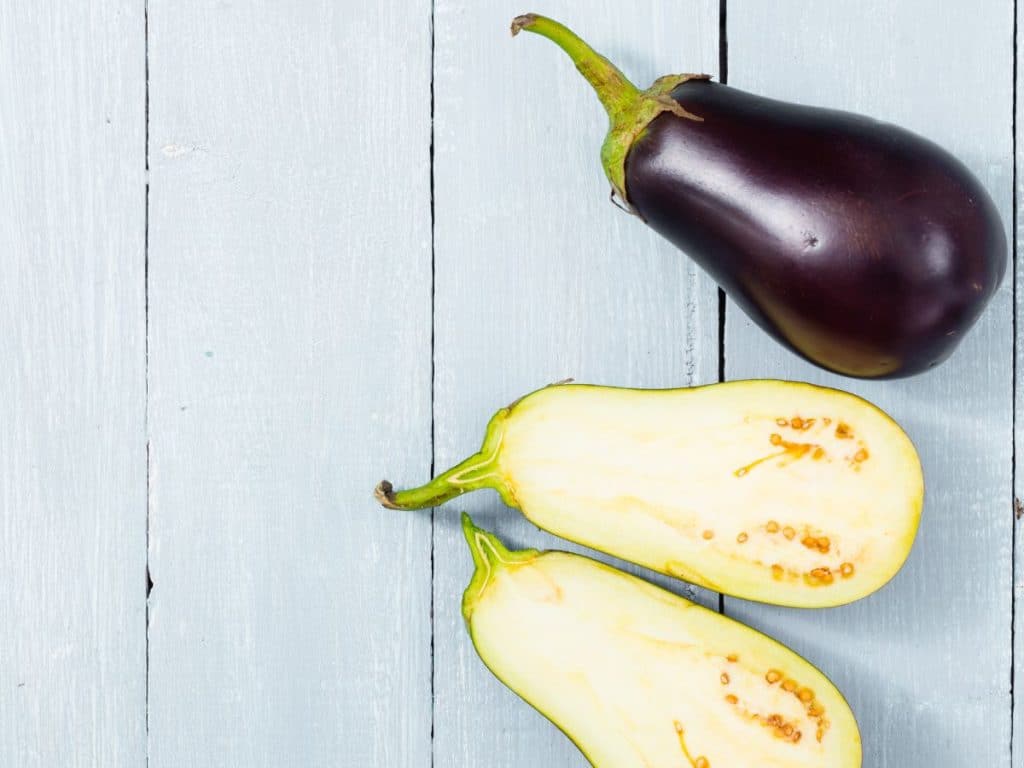 What Does an Eggplant Look Like?
Eggplants are typically oval or oblong in shape and can range in size from small, golf-ball sized varieties to large, football-sized ones.
The most common variety of eggplant is a dark purple color with a glossy skin, but there are also white, green, and striped varieties.
The flesh of the eggplant is a creamy white color and has a spongy texture. It also has seeds scattered throughout the flesh, which are edible but can be slightly bitter in taste.
In general, eggplants have a smooth and shiny appearance and are a recognizable and distinctive vegetable in many kitchens.
Recommendations For Eggplant Substitute
There are several options for eggplant substitutes, depending on the desired outcome in a recipe. Here are a few popular choices:
Zucchini: Zucchini has a similar texture to eggplant and can be used in a variety of dishes, including ratatouille and stir-fries.
Portobello mushrooms: Portobello mushrooms have a meaty texture and can be grilled, roasted, or sautéed, making them a good substitute in dishes such as eggplant parmesan or stuffed eggplant.
Tofu: Tofu has a similar texture to eggplant and can be used in place of eggplant in dishes such as eggplant curry or stir-fries.
Cauliflower: Cauliflower has a similar texture to eggplant and can be used in place of eggplant in dishes such as eggplant parmesan or roasted eggplant.
Sweet potatoes: Sweet potatoes have a slightly sweet flavor and can be used in dishes such as eggplant parmesan or roasted eggplant dishes.
Butternut Squash: Butternut squash has a slightly sweet flavor and can be used in dishes such as ratatouille or roasted eggplant dishes.
These are just a few of the many options available for eggplant substitutes. The choice will depend on personal preference and the desired outcome in a particular recipe.
How To Choose The Suitable Eggplant Substitute?
Types Of Dish
The recipe of your dish is considered to be the most important criterion. The substitute of the eggplant should blend well with other ingredients instead of ruining other flavors.
In some cases, the wrong selection may lead to a poisonous combination of the elements.
For instance, the Zucchini and some other choices are unsuitable for slow-cooked menus as their flesh will become a mushy texture. You should use squash instead for the soup or stews.
Cost and Availability
Some variants are available throughout the year and in numerous regions; however, the others just appear in summer or spring.
Thus, based on the specific conditions and personal budget, you can pick the most fitted substitute for eggplant.
For example, tofu is cheap and ready year-round in most locations for you to purchase.
Possible Allergies
If you are allergic to eggplant, you can still enjoy the eggplant-based dishes by replacing it with other veggies listed above.
Should you not have an allergy, just try out different eggplant variants in your cooking.
FAQs
How To Preserve Eggplant?
After enjoying the meal with eggplant, do you know the solution for the leftovers? Consider these preservation methods: