12 Best Ideas For Annatto Substitutes In Cooking
Annatoo and Achiote are the same thing. Achiote is the common name used in Latin America, while annatto is the English term for the same ingredient. They both refer to the reddish-orange seed powder derived from the annatto tree, which is commonly used as a seasoning and coloring agent in various cuisines.
Achiote powder adds great flavor to dishes, but what if you don't have it? Luckily, there are substitutes like paprika, turmeric, hibiscus, and cumin. These spices can give your food the desired orange color. Let's learn more about the best annatto aka achiote substitutes below!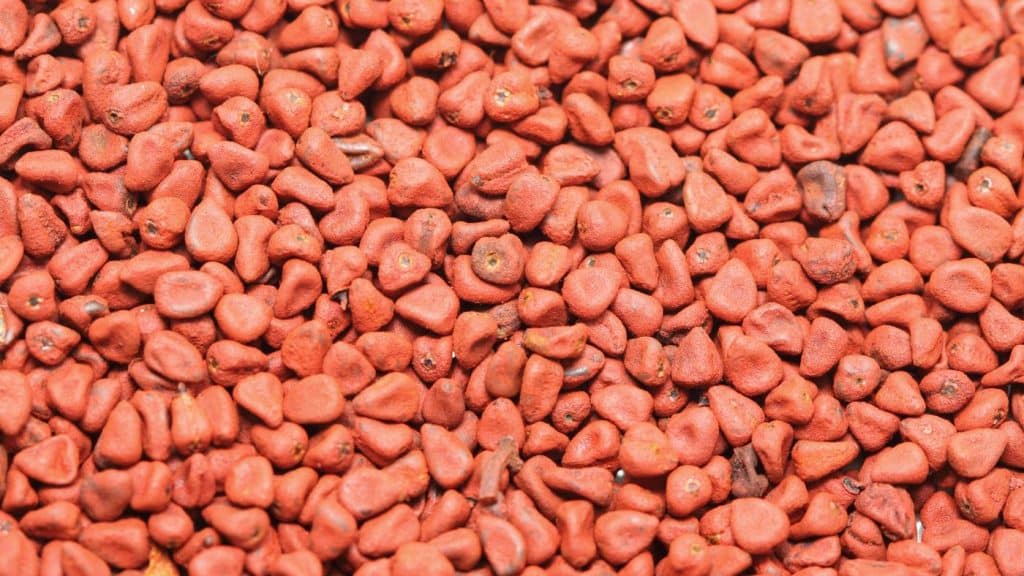 What is Annatto?
Annatto is a natural food coloring and spice derived from the seeds of the achiote tree (Bixa orellana). It is commonly used in cooking for its vibrant reddish-orange color and mild, slightly peppery flavor. The annatto seeds are harvested from the annatto tree's spiky fruit capsules and processed into a powder or infused into oil or water.
In addition to its coloring properties, annatto is also used as a flavor enhancer and as a traditional ingredient in many dishes around the world. It is particularly prevalent in Latin American, Caribbean, and Filipino cuisines, where it is used in dishes like stews, rice, soups, sauces, and marinades.
Annatto is known for its versatility and is used both for its aesthetic appeal and its subtle taste. It adds an appealing visual element to dishes, giving them a warm, golden hue, and can also contribute a mild earthy flavor to the overall taste profile.
What is The Best Annatto Substitute
You can replace annatto with hibiscus, turmeric, nutmeg, beet, or paprika for color. Adjust the ratio to your liking, and if you enjoy the taste, you can mix them more. Take a look below for some more information about the best substitutes!
Cumin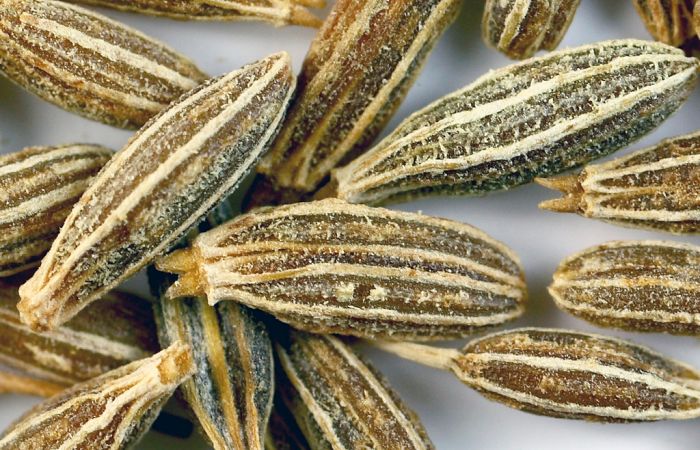 Ground cumin is a good annatto powder substitute. The flavor of ground cumin is similar, with elements of spice, citrus, and earth.
The color difference between the two spices is that achiote has more red tones than cumin has more yellow tones.
Therefore, when substituting annatto in a dish, use 1/2 teaspoon of ground cumin for each tablespoon of achiote. This dose will help reduce the red color of cumin, giving the dish a yellow color.
Paprika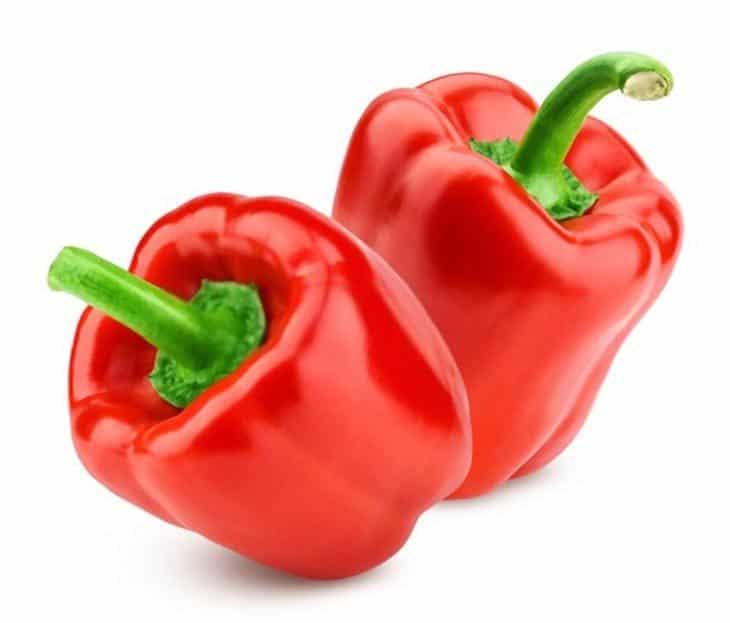 Paprika and other red chili substitutes may replace the taste of achiote in many dishes. It is the best substitute for annatto seeds.
This spice's color ranges from light red to deep orange-red, and its taste is peppery to sweet. It's worth mentioning that you may use paprikash with varying spice levels depending on your tastes!
If you choose the mild kind of paprika, you may use the same amount as if you used achiote. If you use hot paprika, you should taste your meal as you add the flavor, so you don't wind up with an overly spicy dish.
Saffron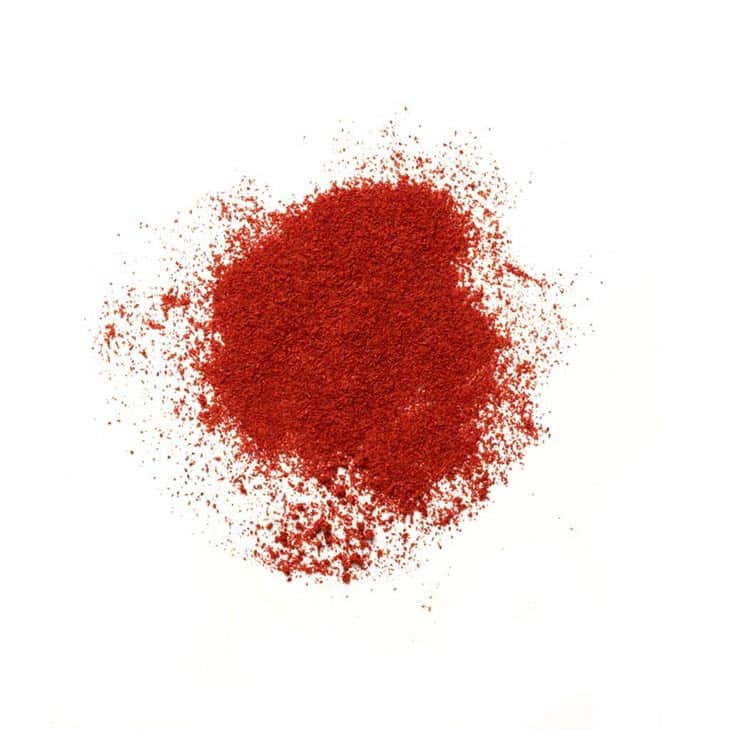 When cooking curries and meals that require annatto, you can use saffron instead because it has a similar taste.
Saffron has a reddish or orange tint. It has a grassy, earthy taste comparable to achiote, so you may use it in the same amount.
Saffron is a beautiful addition to any cooked food, and you may also use it to add color to salads. It also provides a lovely golden tint to dishes like risotto, curries, and French bouillabaisse.
Turmeric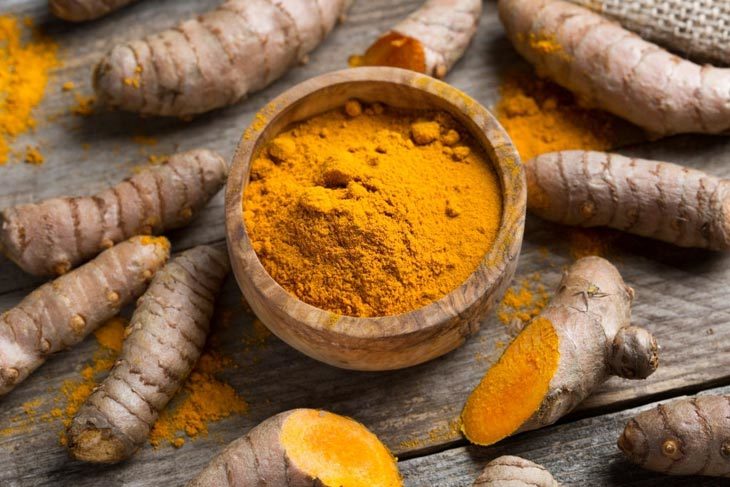 Turmeric is a good substitution for annatto since the color tones are comparable. However, turmeric is a brighter yellow. It adds a sour, earthy taste to recipes.
Rice, stir-fries, stews, and soups all benefit from it. You may also add it to salads for a splash of color.
Hibiscus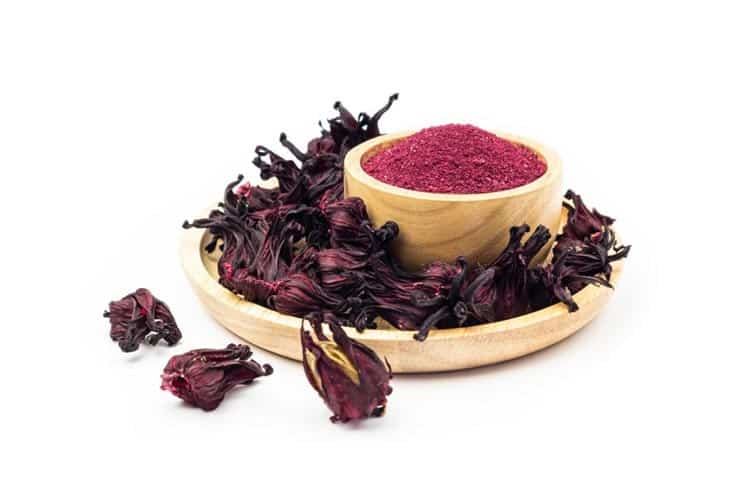 Hibiscus powder will suffice if you don't have any annatto on hand. This powder's crimson hue makes it an excellent achiote substitute, and it won't drastically affect the flavor of your cuisine.
You can use the same amount of this powder as achiote in cooking. Hibiscus has an earthy green flavor that is more subtle than apparent, ensuring that your dish tastes just as you want.
You'll detect tangy, fruity, and fresh tastes, which pair nicely with most vinegar and oils. This mixture makes an excellent seasoning for salads.
Nutmeg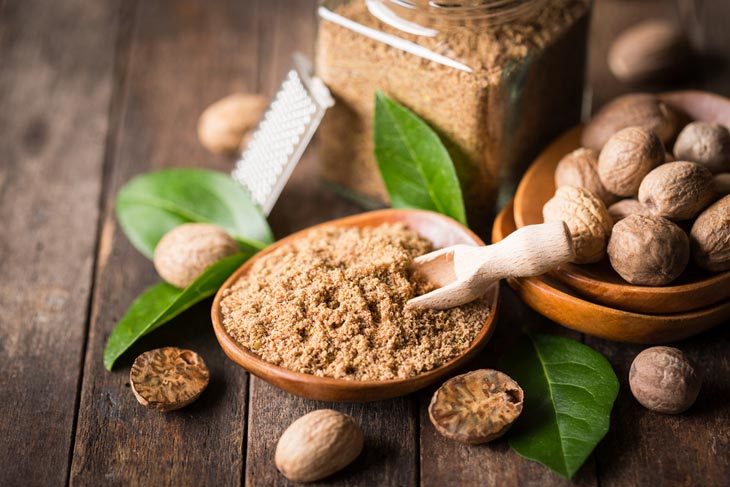 Nutmeg has a sweet, fragrant, and warming taste. It may be a good substitution for annatto seeds when used in the correct amounts.
This powder has a brownish hue with green tints, so your meal will appear different if you use it instead of annatto, but it will taste just as good. Because nutmeg has a more pungent taste than achiote, you may prefer it.
Butternut squash soup with nutmeg makes a warm and comforting winter supper. It adds a woody, bittersweet taste to the meal while adding the other components.
Beet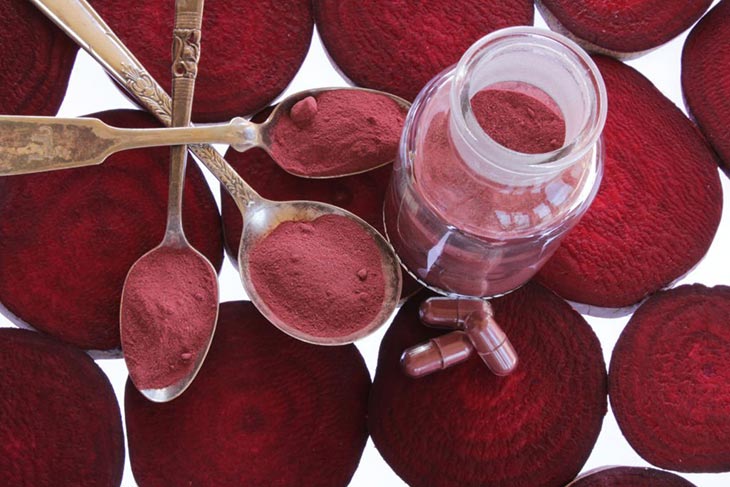 Beet has a ruby red, pinkish tint. Its vibrant color makes it an excellent annatto seeds alternative.
This bright powder is not only a terrific supplement to your post-workout meal, but it also tastes great.
Beet has a sweeter flavor than annatto, but it will go well with your recipes. If you prefer beet taste and aren't disturbed by its brilliant color, you may keep the same ratio.
Safflower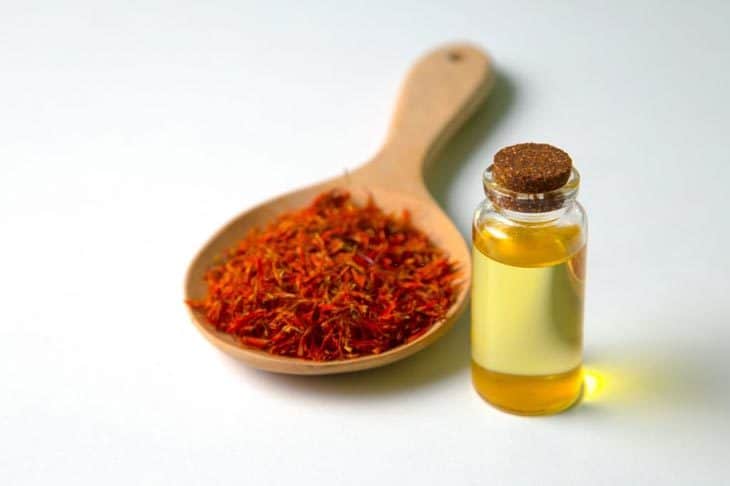 Safflower has a taste that is similar to annatto. It adds a red-orange color to your cuisine without changing its taste.
The orange color will look excellent in stews and soups. When applying this spice, a slight flavor of tobacco and cocoa emerges.
Feel free to use as much safflower as achiote in terms of ratio. The end product will be pretty delicious for your visitors.
Red Bell Pepper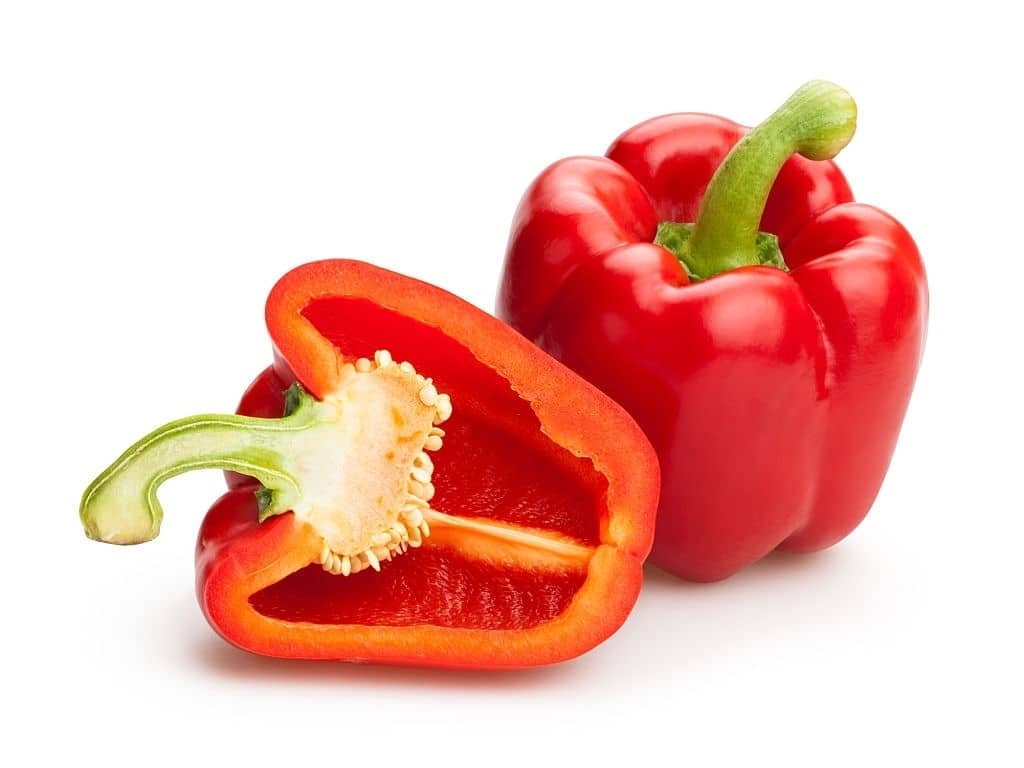 Even though it has a more noticeable red hue, red bell pepper powder may be a ground annatto substitute in cooking. Red bell powder is not hot in general, although the pepper used to make it may vary.
Some pepper strains have a smoky or spicy flavor that might change the taste of your dish. It's a good idea to test your pepper powder before using it to make sure you receive the flavor you desire.
Ginger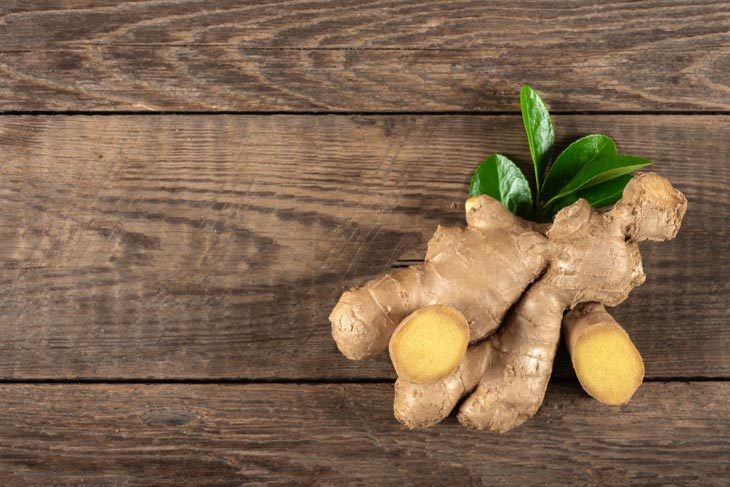 Ginger has a yellowish color, making it a decent annatto alternative and nutmeg substitute. But because of its strong flavor, it may not be the first choice.
If you enjoy the flavor of ginger, go ahead and use it as much as you like. Cold meals benefit significantly from this powder, such as salads, dressings, and sauces.
It's also delicious in Asian stews and soups. The quantity of ginger you use depends entirely on your preference and how much you like this flavor.
Hemp seeds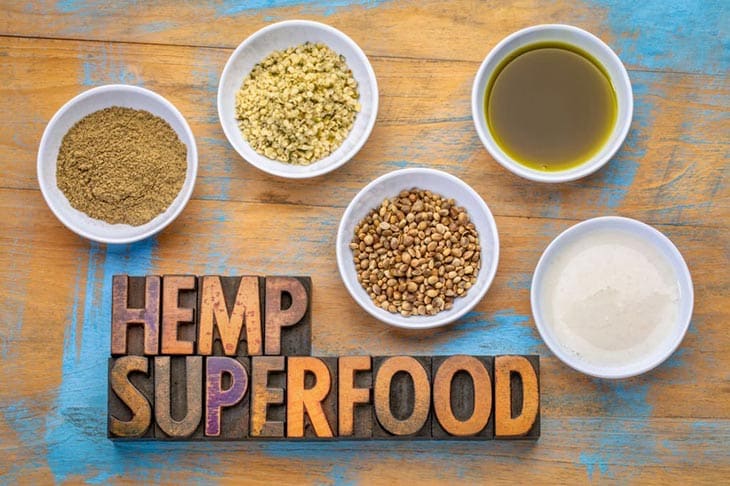 Hemp seeds provide a long list of health advantages. Vitamins, protein, minerals, and other essential substances abound in them. Because of their nutrition and pleasant taste, they are also a popular condiment for vegans.
Because hemp seeds have a more earthy taste than achiote, you may want to use less of it. Half a tablespoon of hemp seed powder to one tablespoon of achiote is a decent ratio.
Food coloring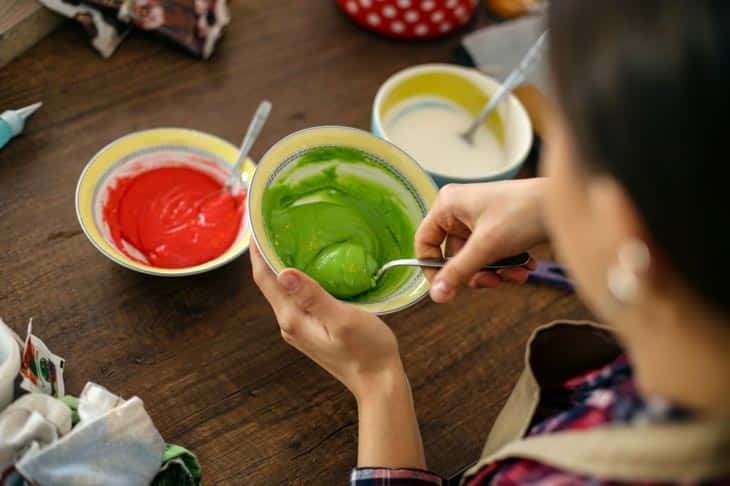 Food coloring is the perfect annatto seeds substitute in recipes when you don't want to add additional taste. Use two drops of yellow and one drop of red, mixed with a tablespoon of water, to get a similar effect to the achiote. 
You may also use stock, juice, or any non-oil-based liquid instead of water. Because most food coloring doesn't mix well with oil, you won't be able to utilize it in your color mixing.
There are a variety of food colors on the market to choose from. If you would rather not use artificial components, remember that there are natural alternatives.
FAQs
What is the difference between annatto and paprika?
Annatto and paprika are different in terms of their origin, flavor, and color.
Annatto comes from the seeds of the achiote tree and has a mild, slightly peppery flavor, adding a reddish-orange color to food.
Paprika, on the other hand, is made from ground dried peppers and can have different flavors, ranging from sweet and mild to hot and smoky. Paprika comes in various colors, while annatto is known for its vibrant reddish-orange hue.
Are sumac and annatto the same?
You can grind sumac to produce a tangy, crimson spice. But its taste is different from the taste of achiote. Sumac is sour, while annatto has no taste.
How do you make annatto powder?
You can grind achiote in a grinder.
What products contain annatto?
Annatto is used in various food products. Here are some examples of products that may contain annatto:
Cheese: Annatto is commonly used to give certain types of cheese, such as Cheddar, Colby, and Muenster, their characteristic orange color.
Butter and Margarine: Some brands use annatto as a natural coloring agent to add a yellow hue to butter and margarine.
Processed Meats: Annatto may be used in processed meats like sausages, hot dogs, and deli meats to enhance their appearance.
Snack Foods: Certain snack foods, such as potato chips, popcorn, and cheese puffs, may contain annatto for color and flavor purposes.
Condiments and Sauces: Annatto can be found in various condiments and sauces, including barbecue sauce, salad dressings, and marinades.
Bakery and Confectionery Items: Annatto might be used in baked goods, like bread, cakes, and cookies, as well as in confectionery items like candies and icings.
Beverages: Some beverages, such as fruit juices and flavored drinks, may contain annatto as a coloring agent.
Is natto the same as annatto?
Natto is a traditional Japanese culinary product produced from fermented soybeans. At the same time, annatto is a red food coloring and flavoring created from achiote plants found in tropical parts of the Americas.
Learn more about Annatto
You can learn a bit about Annatto in this informative video below.