If you love pork belly, then you're going to love these easy pork belly recipes! They are perfect to make for any time of the year and will please your taste buds.
Scroll on down to learn about pork belly, how to cook it, and to find some yummy recipes as well.
What is Pork Belly?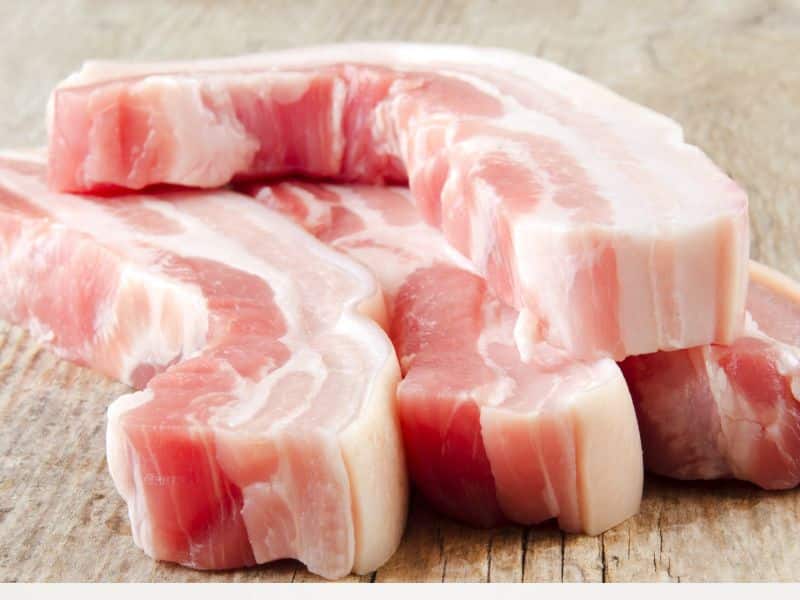 A pork belly is a fatty cut of meat that is taken from the belly of a pig. The lower part of the middle of the pig is called the belly or the side. It is the fattiest part of the pig. Pork Belly is the cut of meat that is below the loin and spareribs.
It's incredibly versatile and can be used in a variety of dishes, from simple pork chops to decadent pork belly steaks. Pork belly is delicious and often served in small portions.
What are the Different Types of Pork Belly?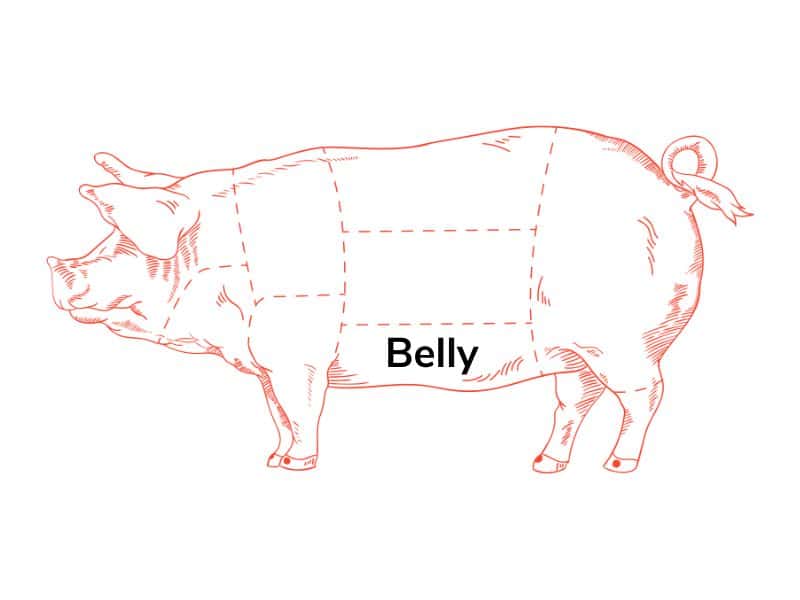 There are many cuts of meat from the pork belly, but the most commonly known are below…
Bacon
Bacon can be thick or thin and have different amounts of fat. Pan-frying is a great way to make bacon crisp because it is high in fat.
St. Louis Style Ribs
These ribs are larger and meatier than baby back ribs and come from the lower part of the rib cage above the belly. You might see these ribs at supermarkets or butcher shops with the name "St. Louis-style spareribs." The ideal methods for preparing these ribs are roasting and smoking.
Methods to Cook Pork Belly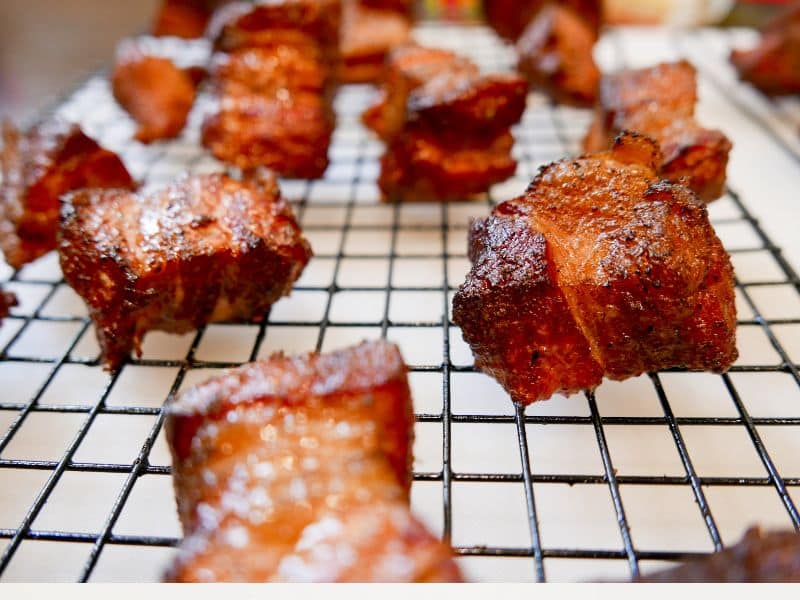 There are a few different methods you can use to cook pork belly. The best way to cook pork belly is with a slow cooking method. The most common are smoking or searing.
Smoking Pork Belly
Smoking is a great way to add flavor and give your pork belly a nice crust. You can give it flavor using wood chips such as applewood, cherry, or hickory.
Searing Pork Belly
Searing is another great way to cook pork belly. It gives it a nice crust. You can sear it in a variety of ways, including using a pan or grill.
Which Method To Use?
There isn't really one right answer to this question, so pick the one that you like to use the best.
Where to find Pork Belly
You can usually find pork belly at your local butcher shop or supermarket. Most butchers get pork belly into cut it up into bacon. If you ask the counter, they may be able to get you some before they cut it up.
Pork Belly Recipes
There are a good deal of delicious pork belly recipes to choose from that it's hard to just pick one! Learn how to cook pork belly with these easy to make recipes.
Here are a few of our favorite recipes that use pork belly.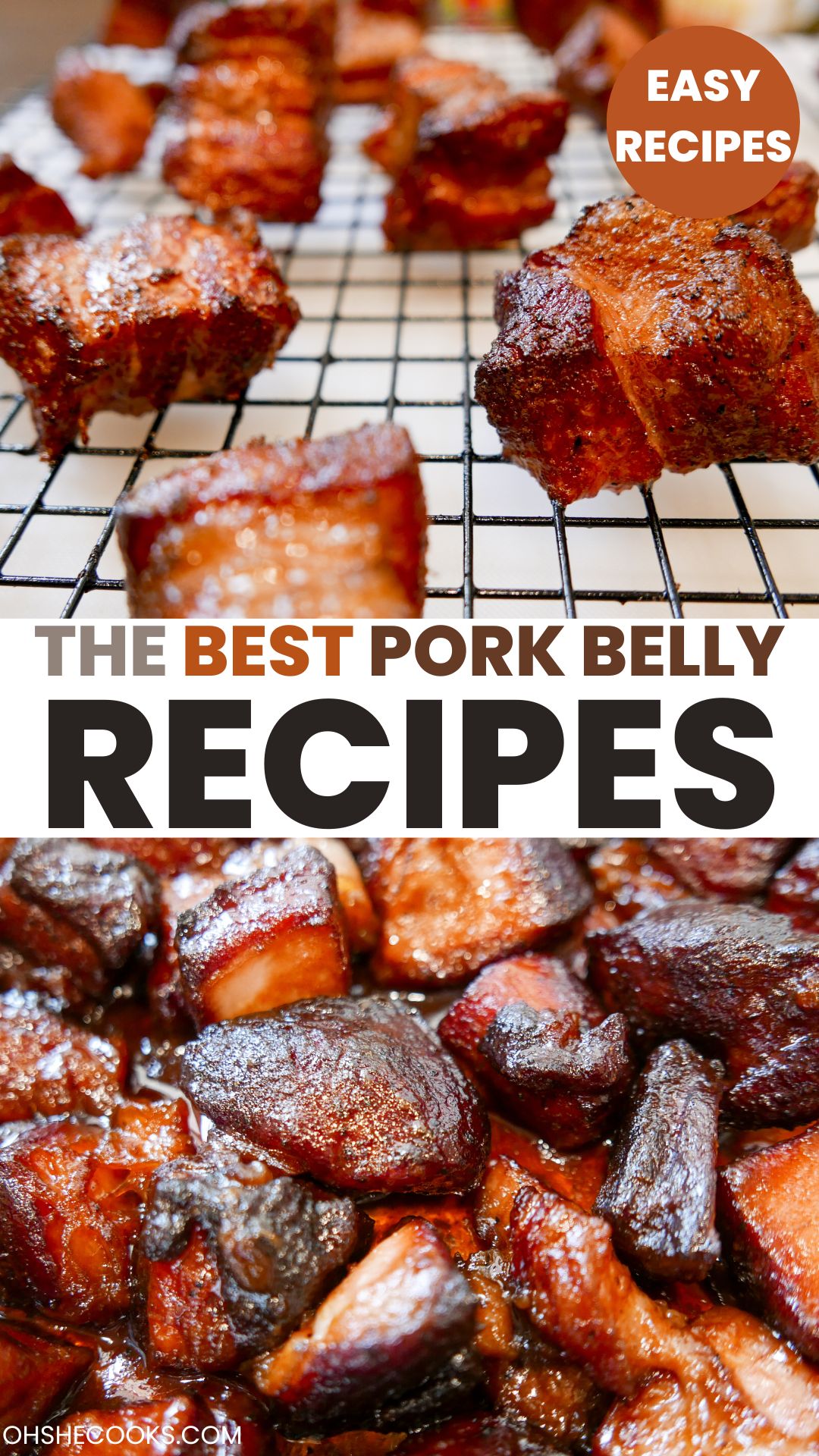 Common Questions About Pork Belly
What is Braising Pork Belly Mean in Cooking?
Braising is just cooking a tougher cut of meat in liquid until it is tender and delicious. The meat is first browned at a high temperature, then simmered in a covered pot in liquid.