9 Kid-Friendly Holiday Recipes That Are Easy and Fun
With the holidays around the corner, we know the little ones are excited about all the festivities—and the food, of course! Below you'll find a list of easy and fun holiday recipes that are perfect for getting kids involved in the kitchen.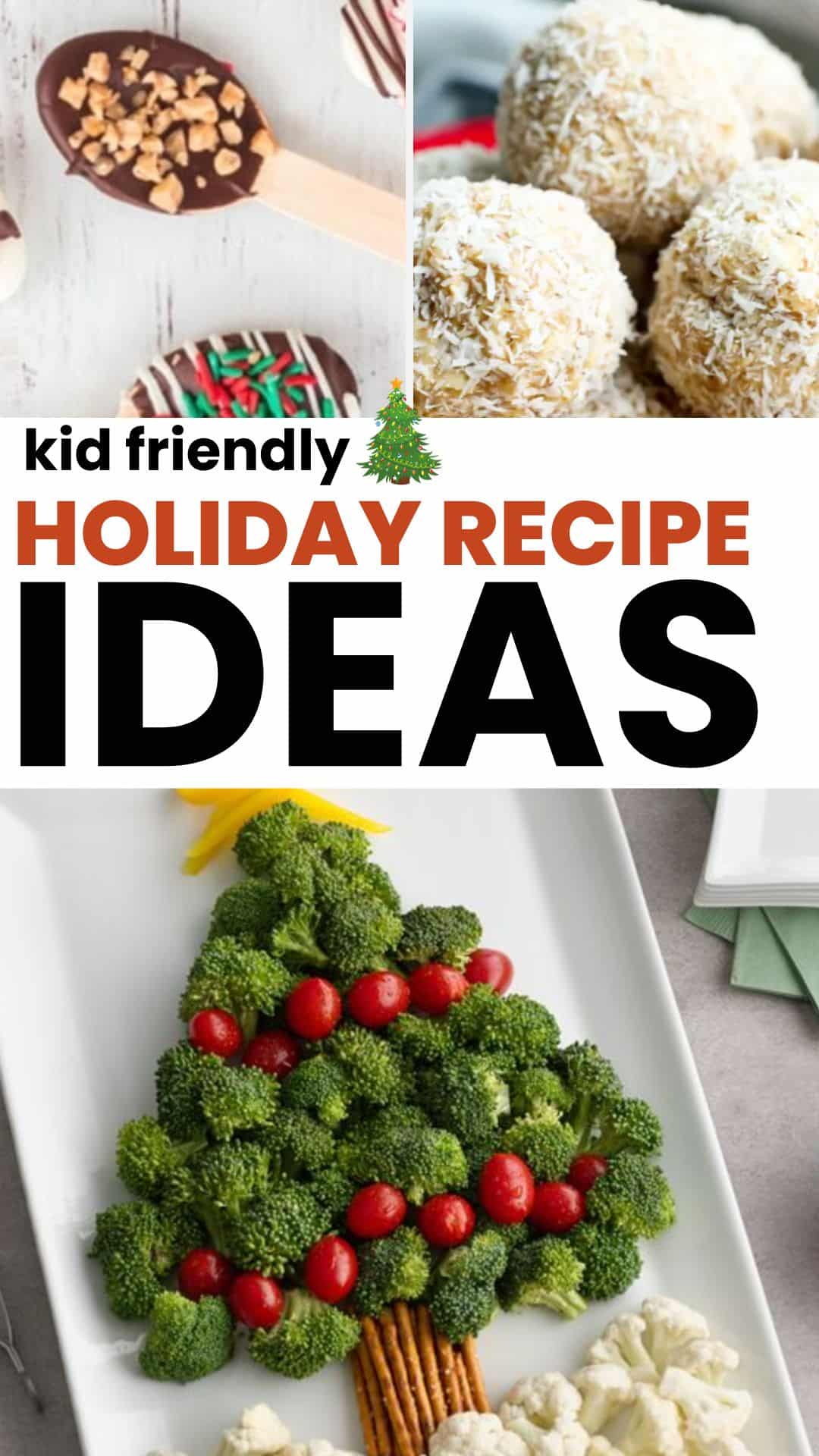 Why Kids Will Love These Recipes
Simple Ingredients: These recipes have ingredients that are already familiar to kids. No exotic or spicy stuff.
Quick to Make: Time is of the essence, especially with impatient little ones. All these recipes take 30 minutes or less.
Fun Shapes and Colors: Think reindeer pancakes, snowball cookies, or green and red vegetables in the shape of trees. Anything that looks exciting!
Hands-On: Let the kids get involved. Whether it's rolling dough or adding toppings, the more they can do, the better.
Kid-Friendly Recipes For The Holidays
Take a look below at some fun recipe ideas for kids to make during the holidays.
1. Reindeer Pancakes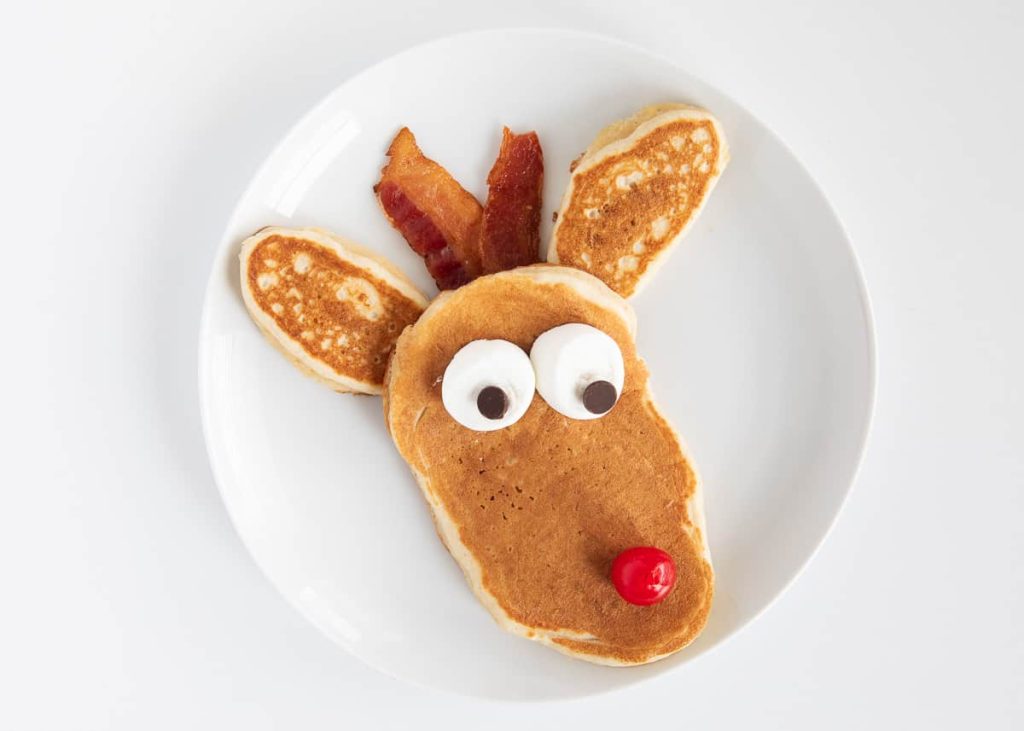 These quick to make reindeer pancakes bring holiday cheer straight to your breakfast table! Ready in under 20 minutes, they're not only tasty, but also a festive way to kick off the Christmas celebrations with your little ones.
---
2. Cookie Decorating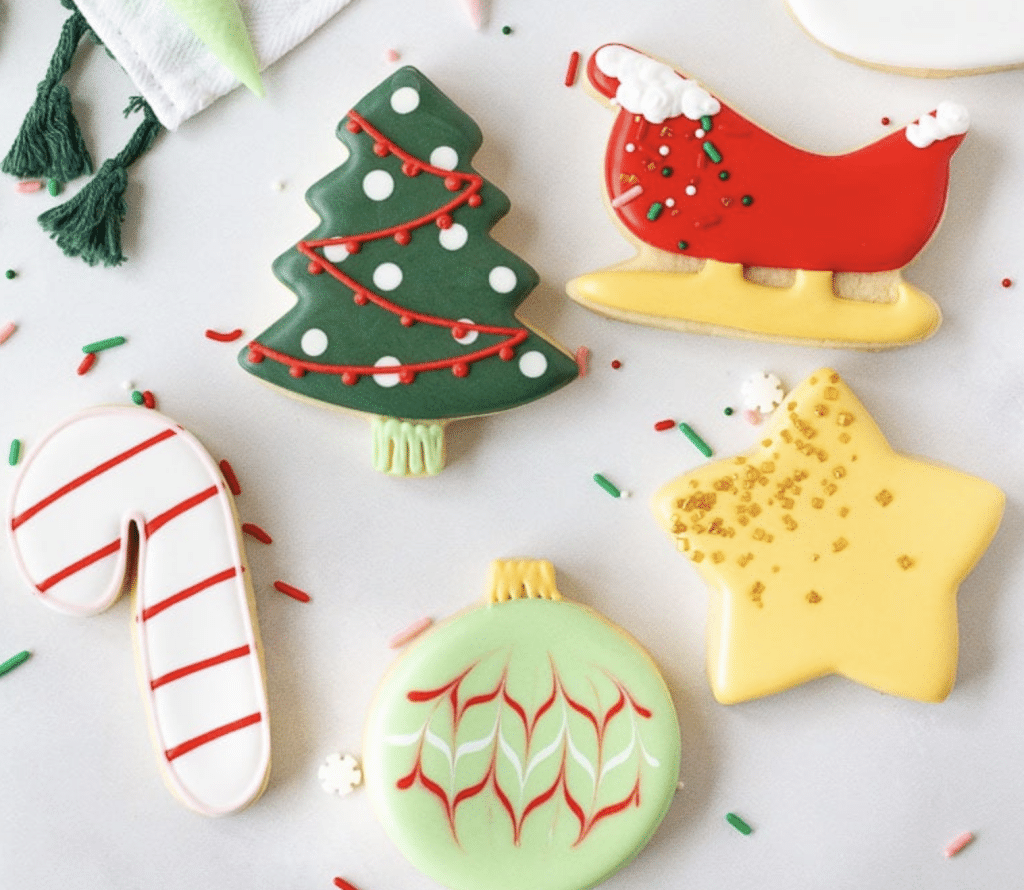 You bake 'em, they decorate 'em! Lay out a bunch of sugar cookies and give the kids edible markers, colorful icing, and sprinkles. The best part? Eating their artwork!
3. Pizza Bites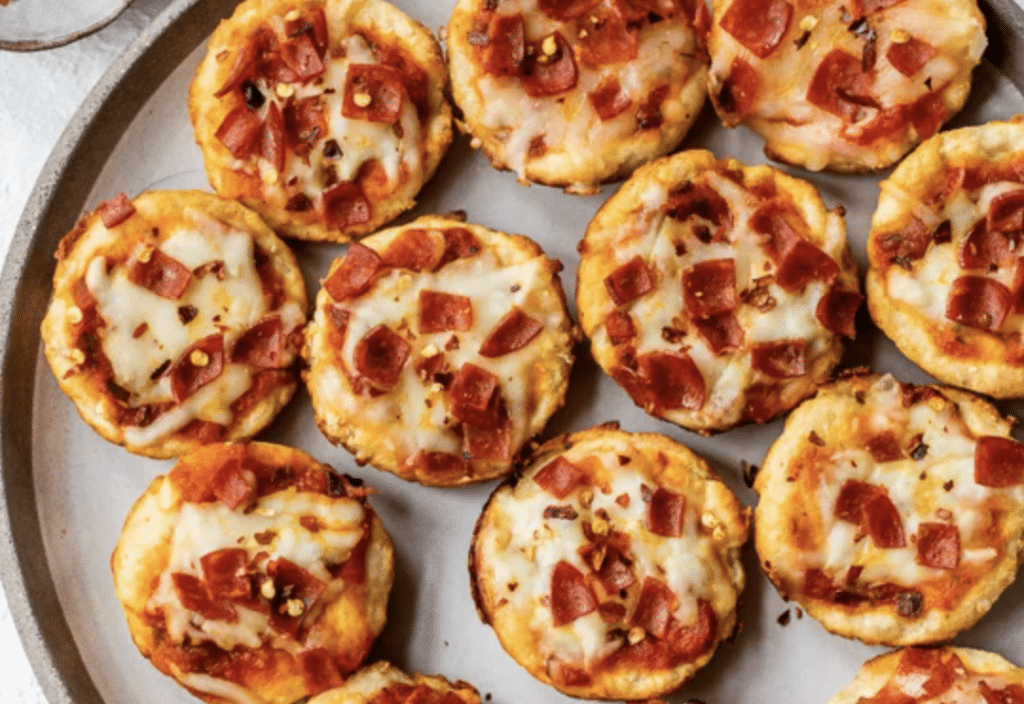 Roll out some dough, and let the kids add their favorite toppings like cheese, tomato sauce, and pepperoni for these pizza bites. Use holiday-themed cookie cutters for an extra touch.
4. Veggie Christmas Tree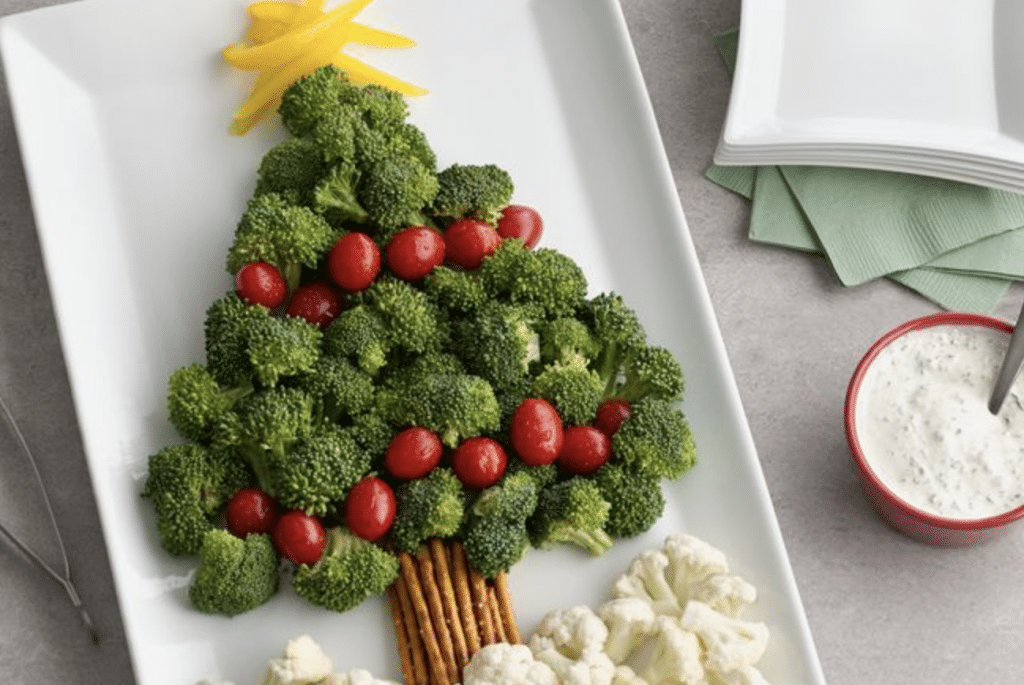 Slice up some bell peppers along with broccoli and cherry tomatoes. Arrange the slices on a big platter in the shape of a Christmas tree, using pretzels as the trunk. Serve with dip for a fun and healthy snack!
5. No-Bake Snowballs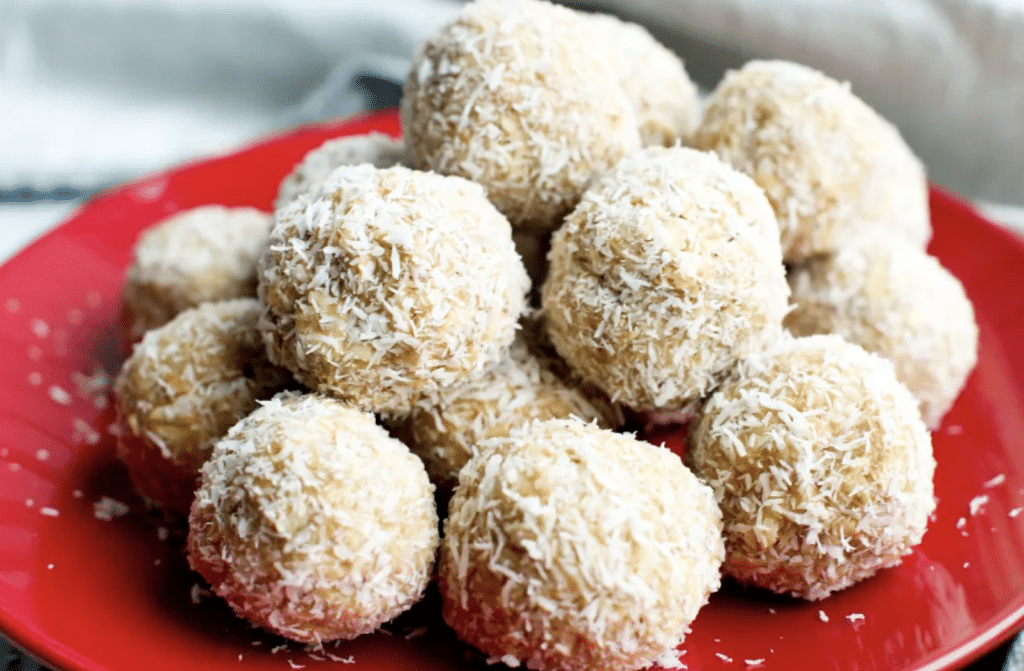 Mix together oats, honey, and nut butter. Roll them into balls and dip in shredded coconut. Freeze for a bit, and voilà! Snowballs that won't melt.
6. Hot Chocolate Spoons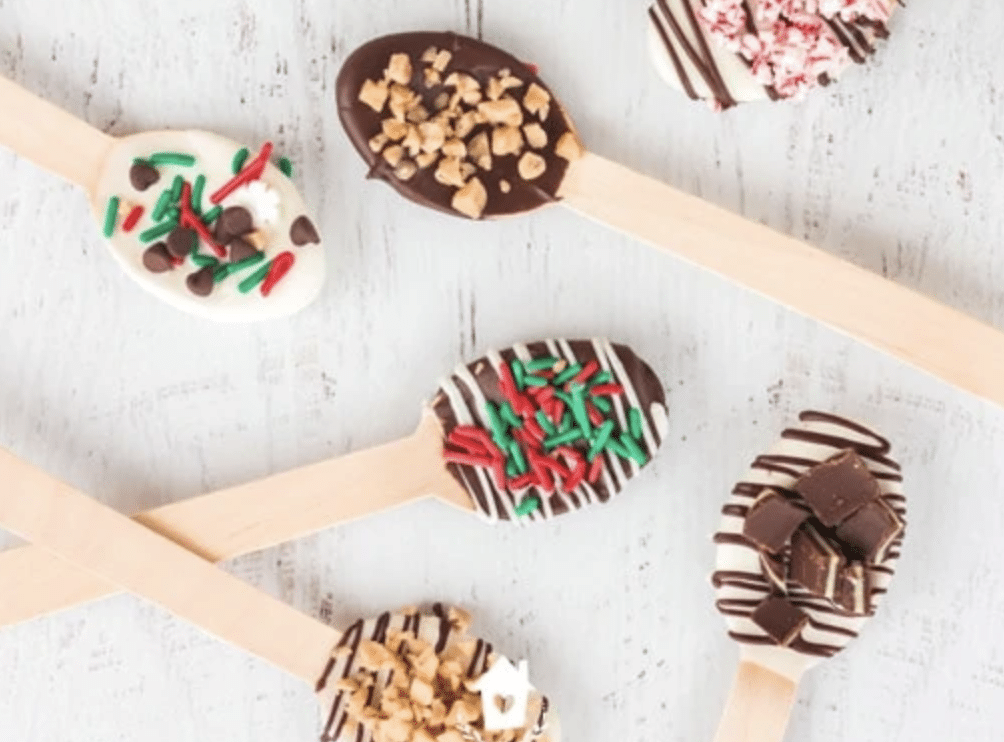 Melt some chocolate and stick a wooden spoon in each, lay it down on parchment and let it harden. Add more melted chocolate on tops in red, green, and white, plus top with candy and sprinkles for more fun! Stir these into hot milk for instant hot cocoa.
---
7. S'Mores Dip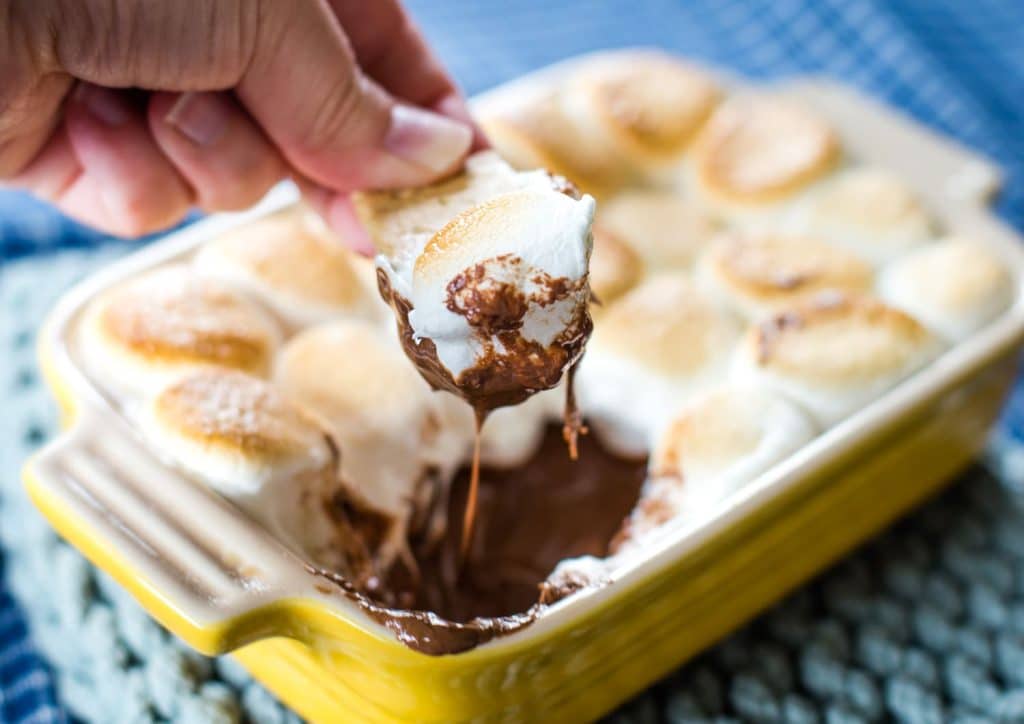 Heat up some chocolate chips and marshmallows in a pan. Let the kids dip graham crackers into the gooey mix. This smore's creation is a great indoor alternative to the campfire classic.
---
8. Candy Cane Fruit Skewers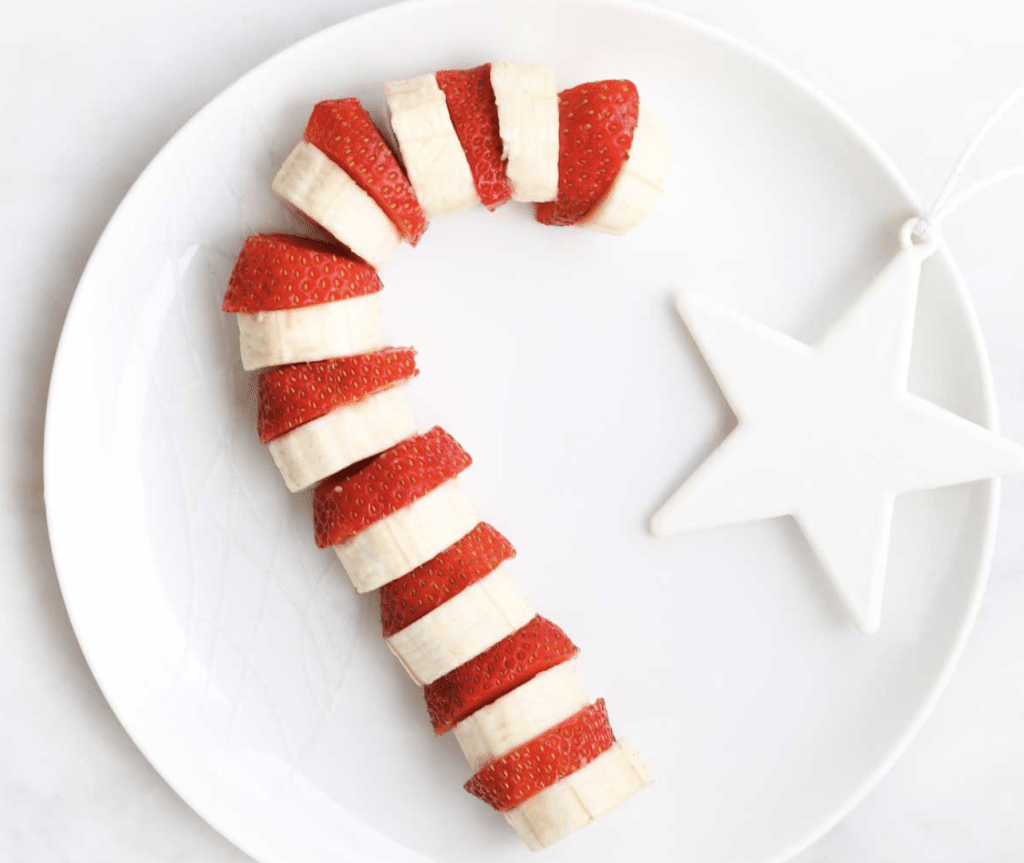 Have the kids place strawberries, and banana slices evenly on a plate. Arrange them in the shape of a candy cane on a plate. Next, have them eat their creation! Fun and healthy!
---
9. Reindeer Cookies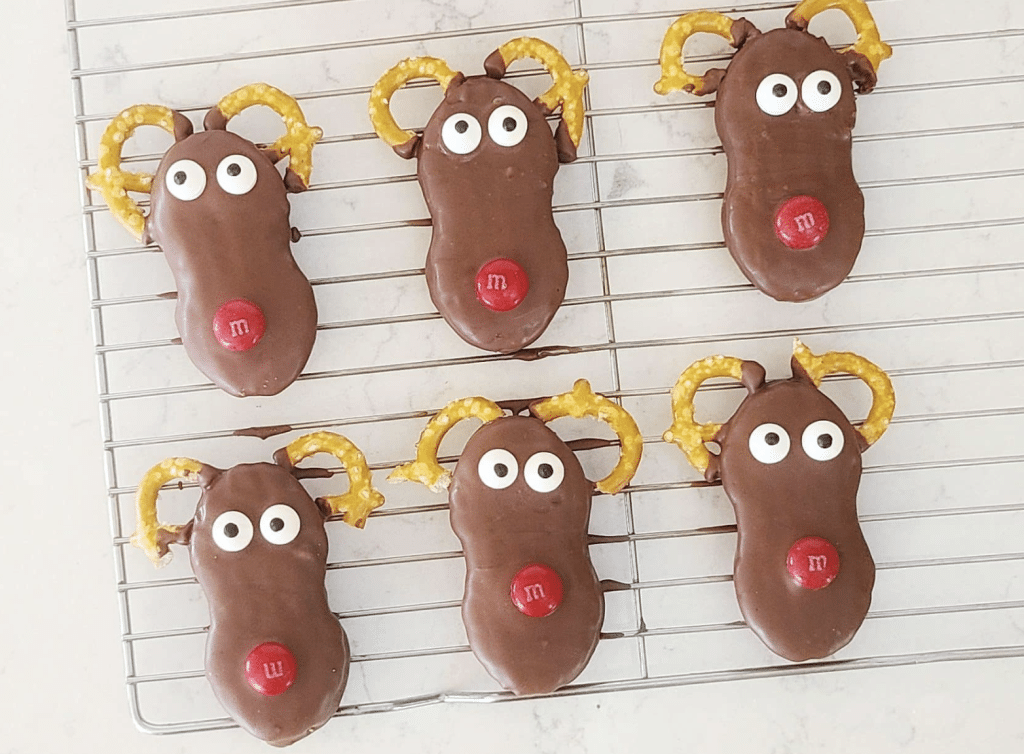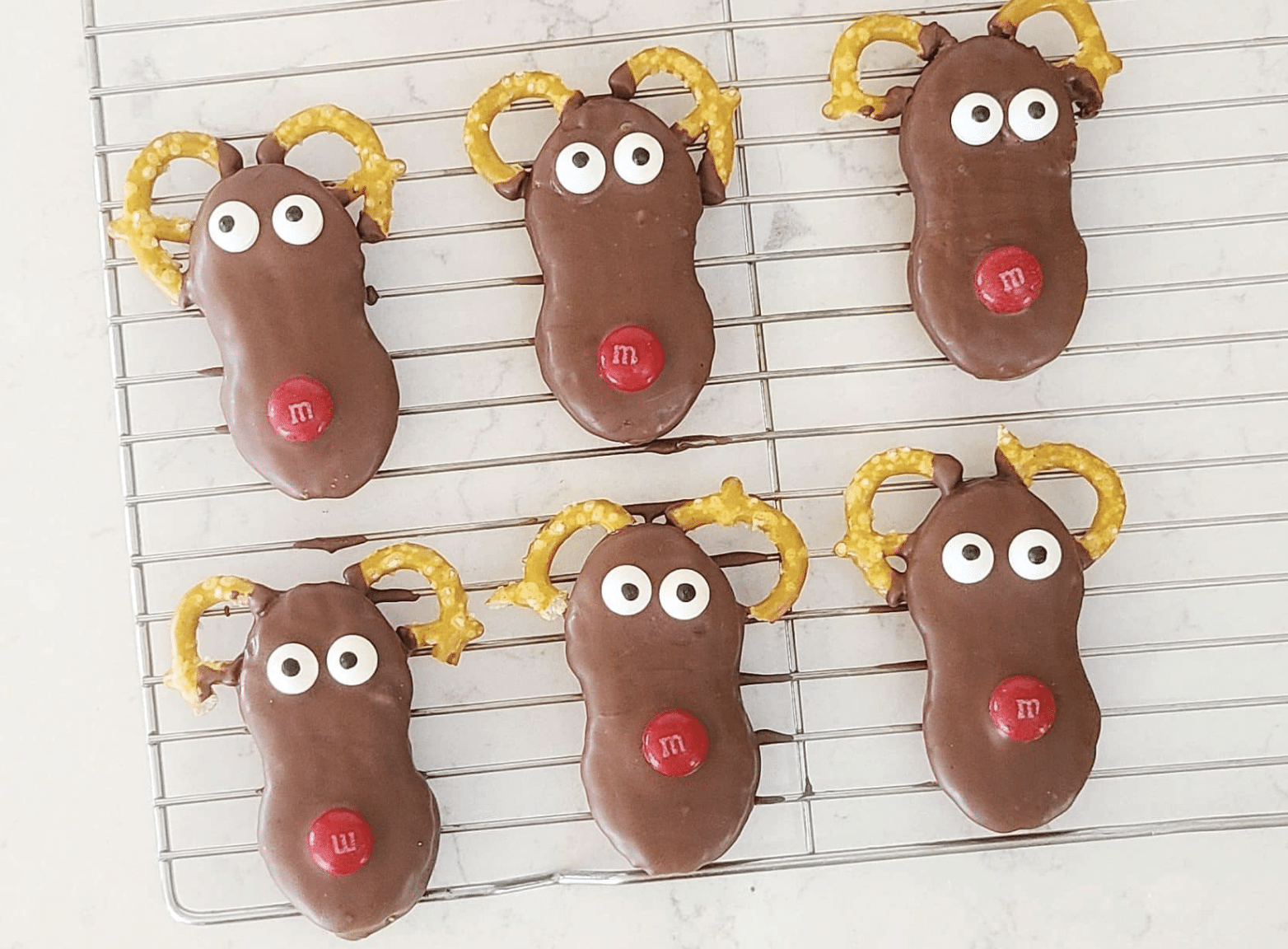 These 5-ingredient cookies are easy to whip up, require no oven time, and turn out as cute reindeer treats that both kids and adults will enjoy!
With all these great ideas above, what are you waiting for? Get your mini chefs their aprons and let the holiday cooking fun begin!
Shop my favorites
take a look at some of my Kitchen Favorites
More Holiday Recipes