5 Traditional Christmas Cookie Recipes From Grandma's Kitchen
It's that time of year again – the holiday season is here! And you know what that means – the amazing smell of freshly baked cookies filling your house. And I thought you may enjoy this collection of some of my favorite traditional Christmas cookie recipes to make as well!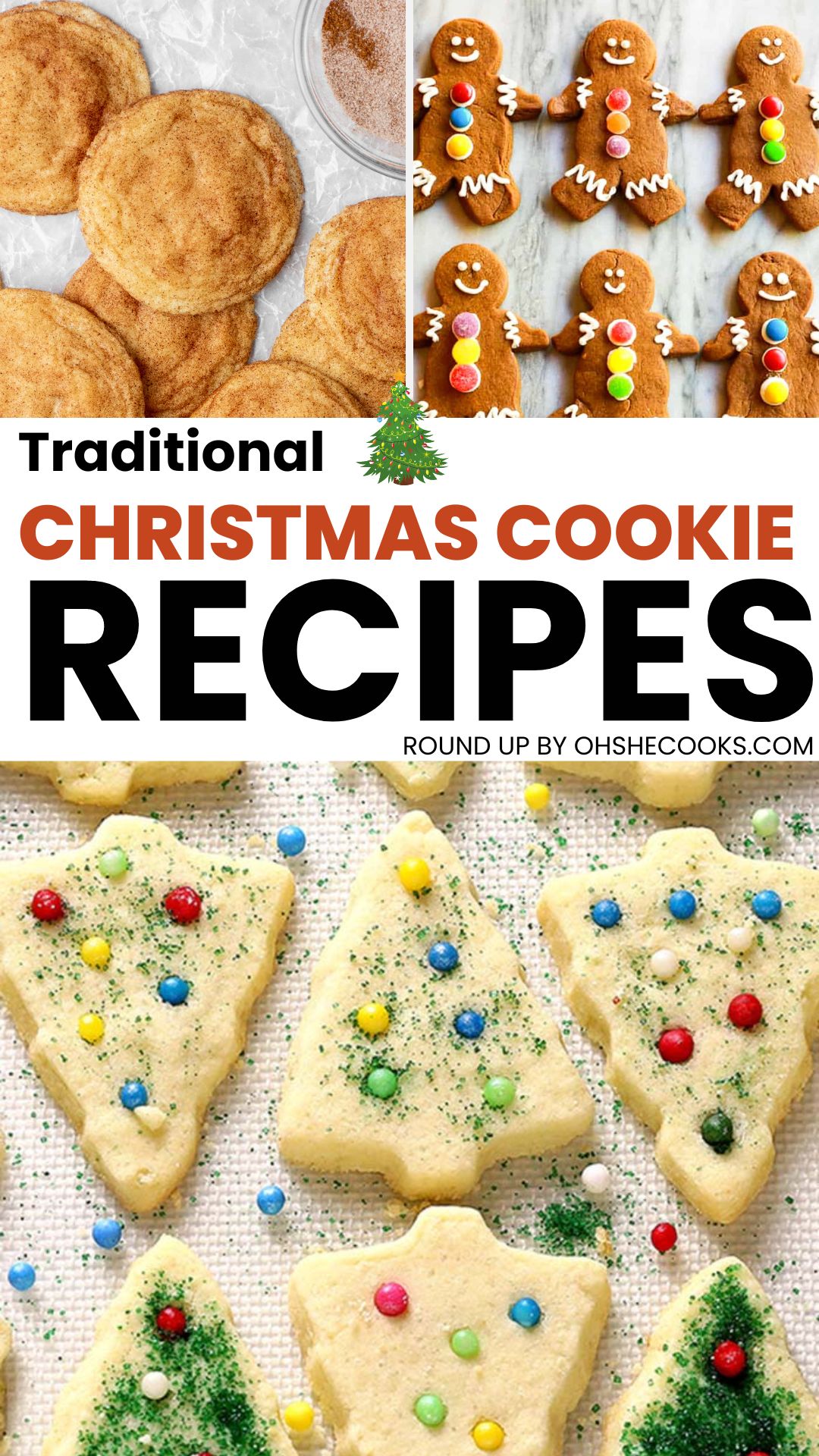 Christmas Recipes From Grandma's Kitchen to Yours
Christmas cookies always make me think of my mom's kitchen when I was a kid, where December was a special time because of all the baking we did together as a family.
To keep the tradition going, we've got some classic Christmas cookie recipes below that will definitely bring back all the warm memories and be a hit at your next holiday party. Take a look below at some of my favorite recipes for Christmas cookies to make every year!
1. Classic Sugar Cookies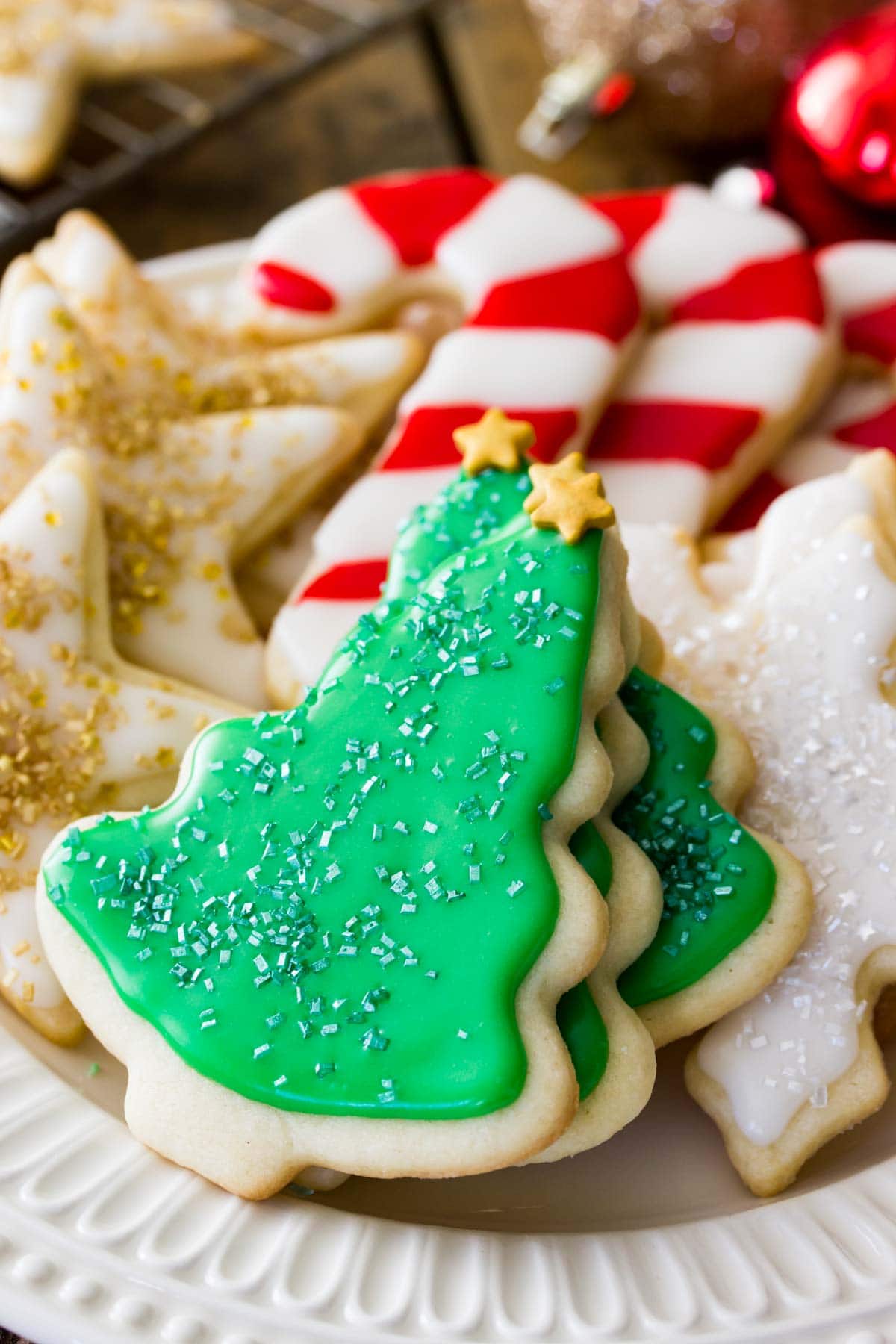 Who doesn't love sugar cookies during the Christmas season? It's time to roll out that dough and make your favorite holiday shapes. Just mix sugar, butter, eggs, and flour, and you'll have the perfect base for your icing and sprinkles.
Get the whole family involved – let everyone decorate their own cookies, which is just as fun as eating them!
---
2. Gingerbread Friends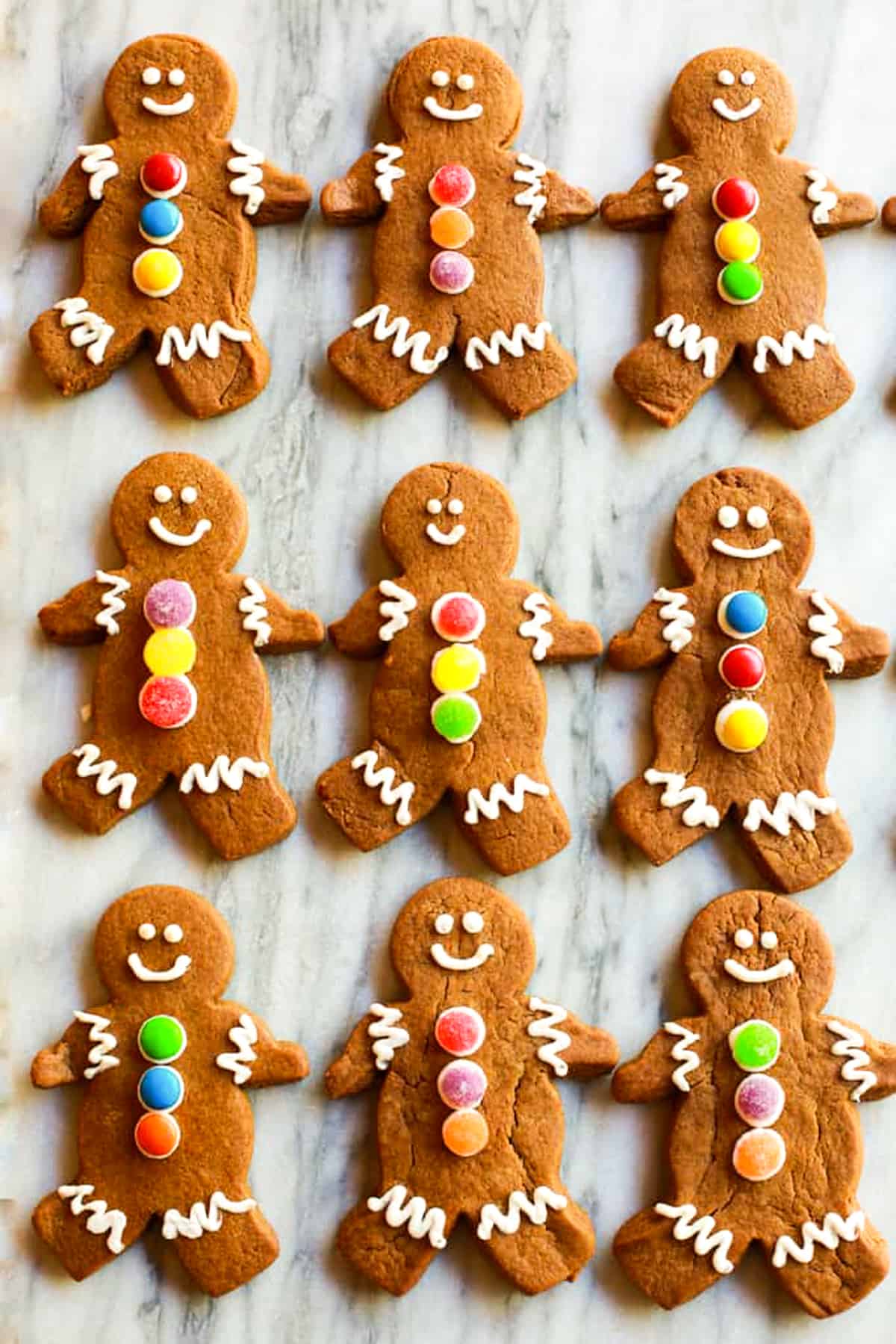 Gingerbread is the ultimate holiday cookie, and making these cute little guys is super fun and delicious. The mix of ginger, cinnamon, and molasses is like the taste of Christmas.
And don't forget, getting creative with decorating your gingerbread people can become a holiday tradition!
---
3. Classic Snickerdoodles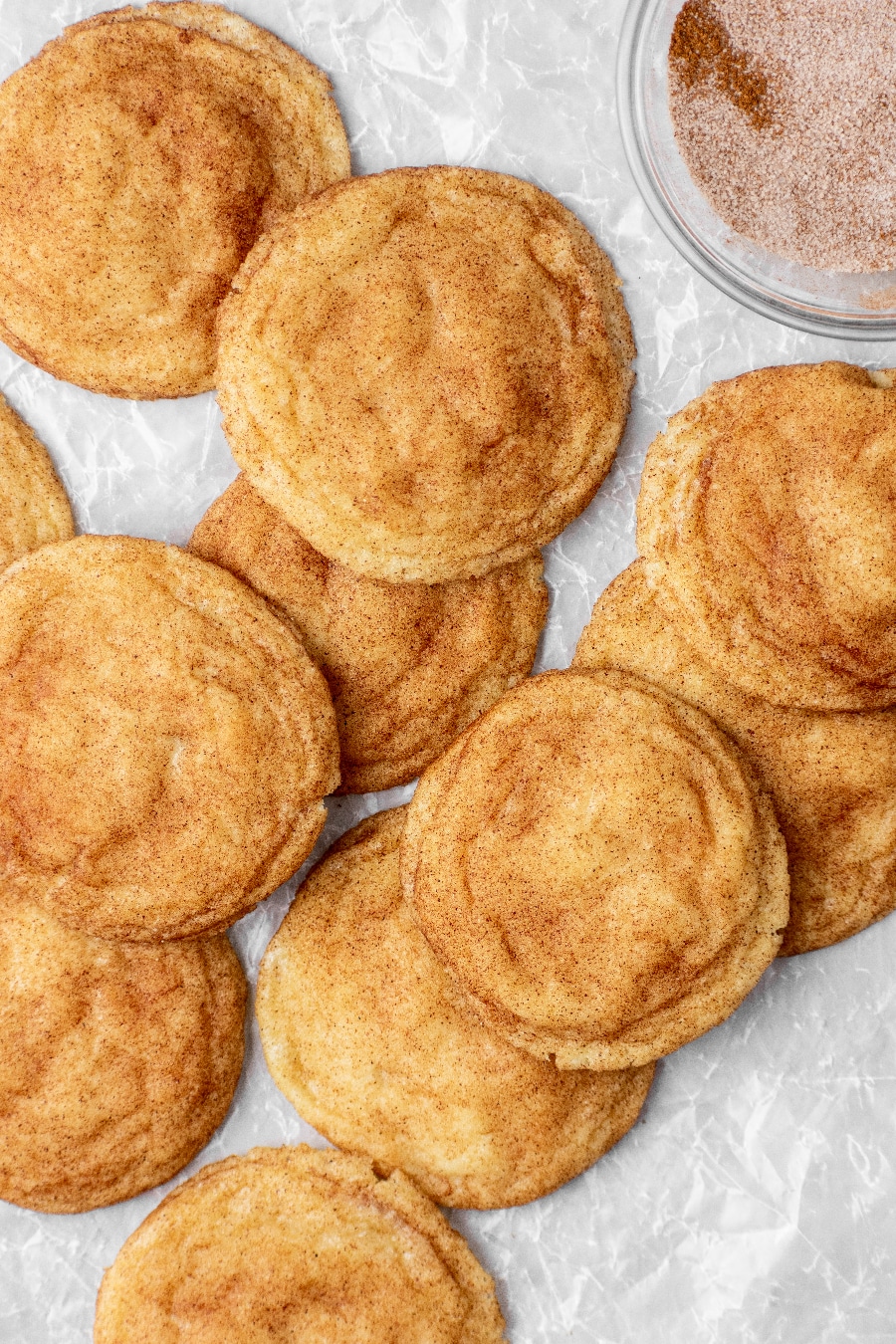 Bring a bit of cinnamon delight to your cookie platter with snickerdoodles! They're soft on the inside, crisp on the outside, and covered with a dusting of cinnamon sugar.
You will be able to enjoy the party even more because these cookies are incredibly easy to make and take little time.
---
4. Buttery Shortbread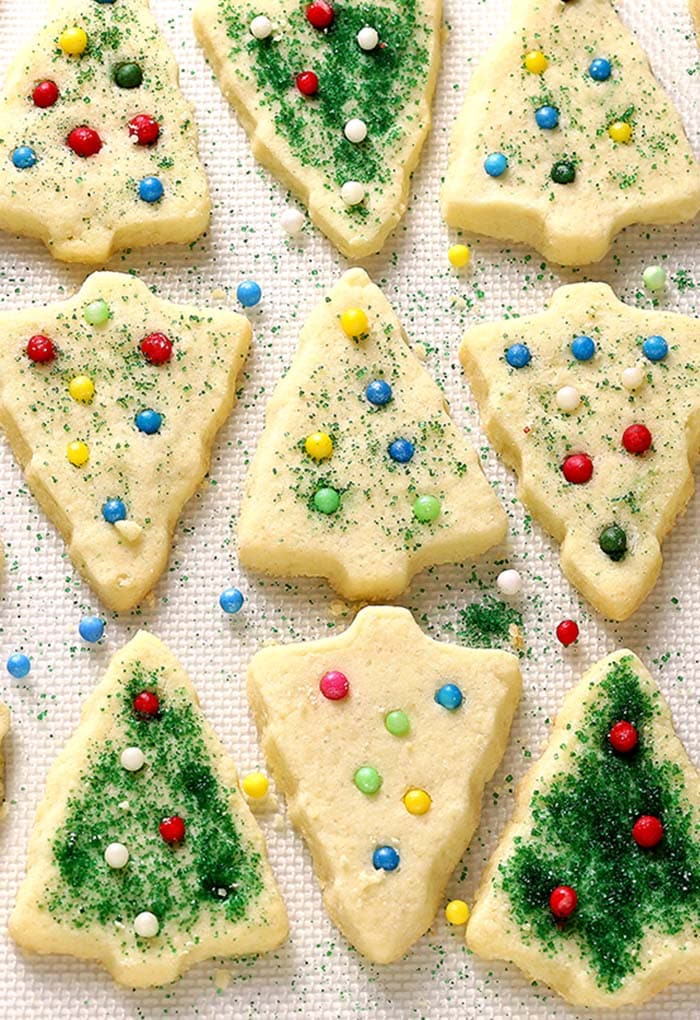 Oh wow, you won't believe how amazing shortbread is! It's made with just four ingredients, but the flavor is out of this world. It's so buttery and delicious, it practically melts in your mouth.
You can get creative with the shapes, making them festive or just keeping it simple with squares. Either way, these cookies won't last long in the cookie jar!
---
5. Chewy Molasses Cookies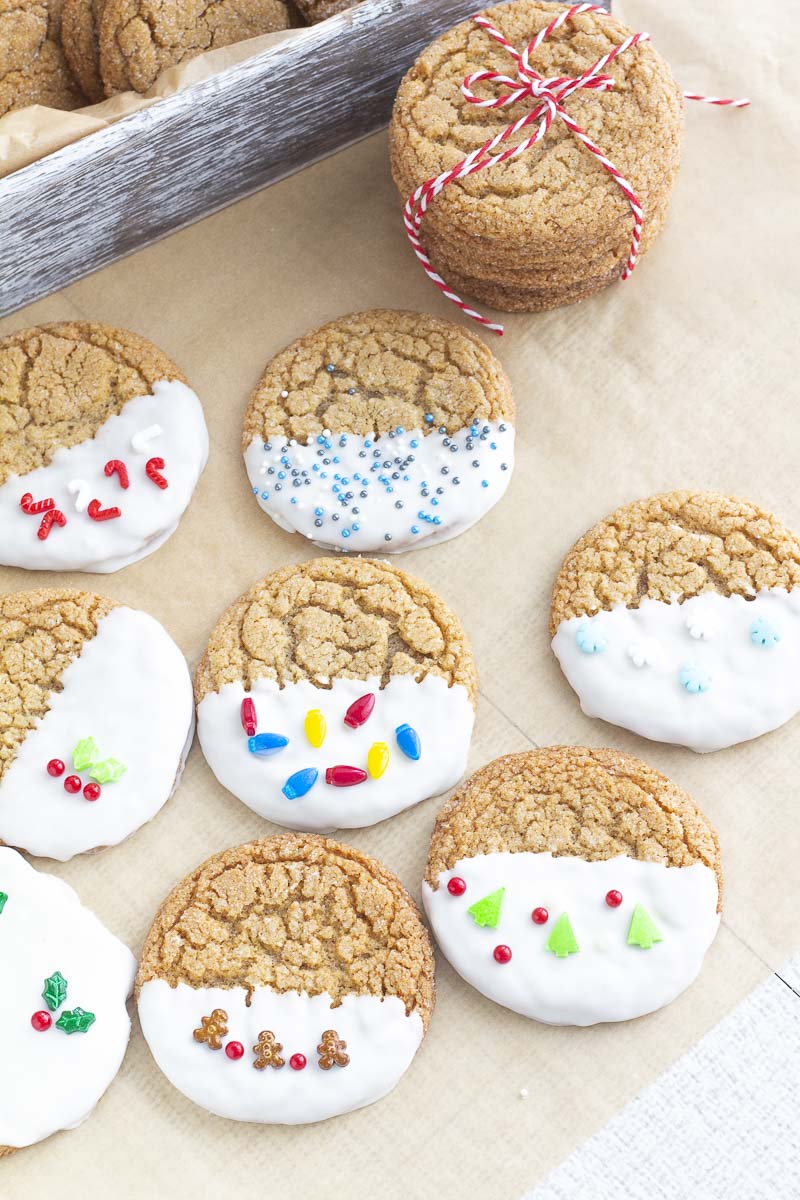 If you're after that old-school taste, molasses cookies are the way to go. Chewy, rich, and full of warm spices, which is perfect for the Holidays.
Pair them with a hot cocoa, and you've got yourself a merry little snack.
---
The best thing about these recipes is how much fun you'll have making them, the cozy feeling they bring to your house, and the happy smiles they'll put on the faces of your loved ones. So, get sleeves rolled up, turn on that oven, and make some wonderful memories!
Happy Holidays and Happy Baking!
More Festive Recipes to Make
If you loved looking through these holiday recipes, then you may like some of our other recipes that may work for you as well this year.