Chocolate Covered Holiday Pretzels (Semi-Homemade)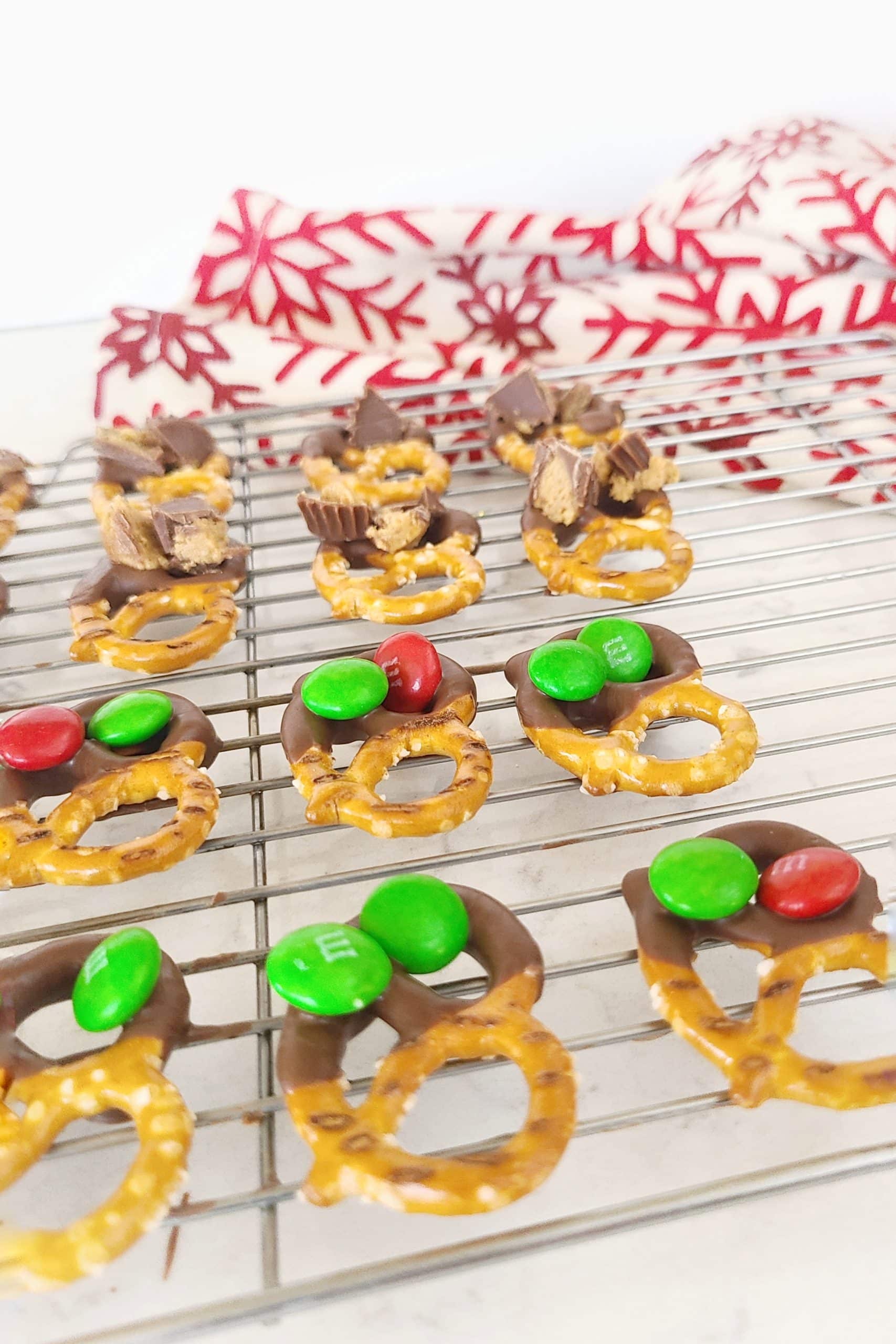 If you enjoy easy recipes for the holiday season, you will love this recipe for chocolate covered pretzels with candy that are semi-homemade.
This recipe is simple to make and is a great activity to do with the whole family. These chocolate covered pretzels also make for delicious Christmas gifts.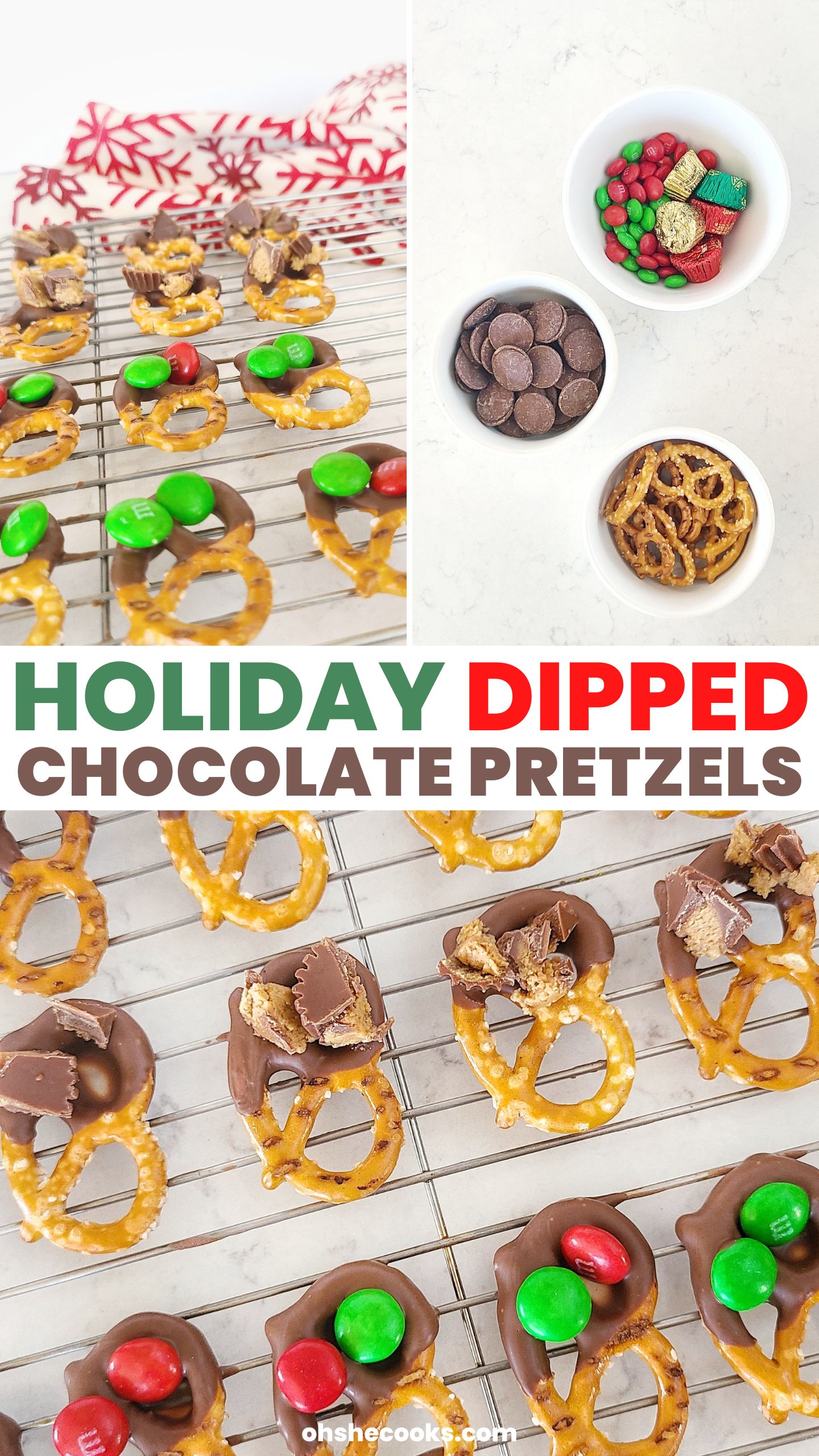 Holiday Pretzels
This easy to make holiday dessert is a recipe you can make in just a small amount of time. If you are looking for a quick dessert, then these Christmas chocolate covered pretzels are it!
Ingredients for Holiday Chocolate Covered Pretzels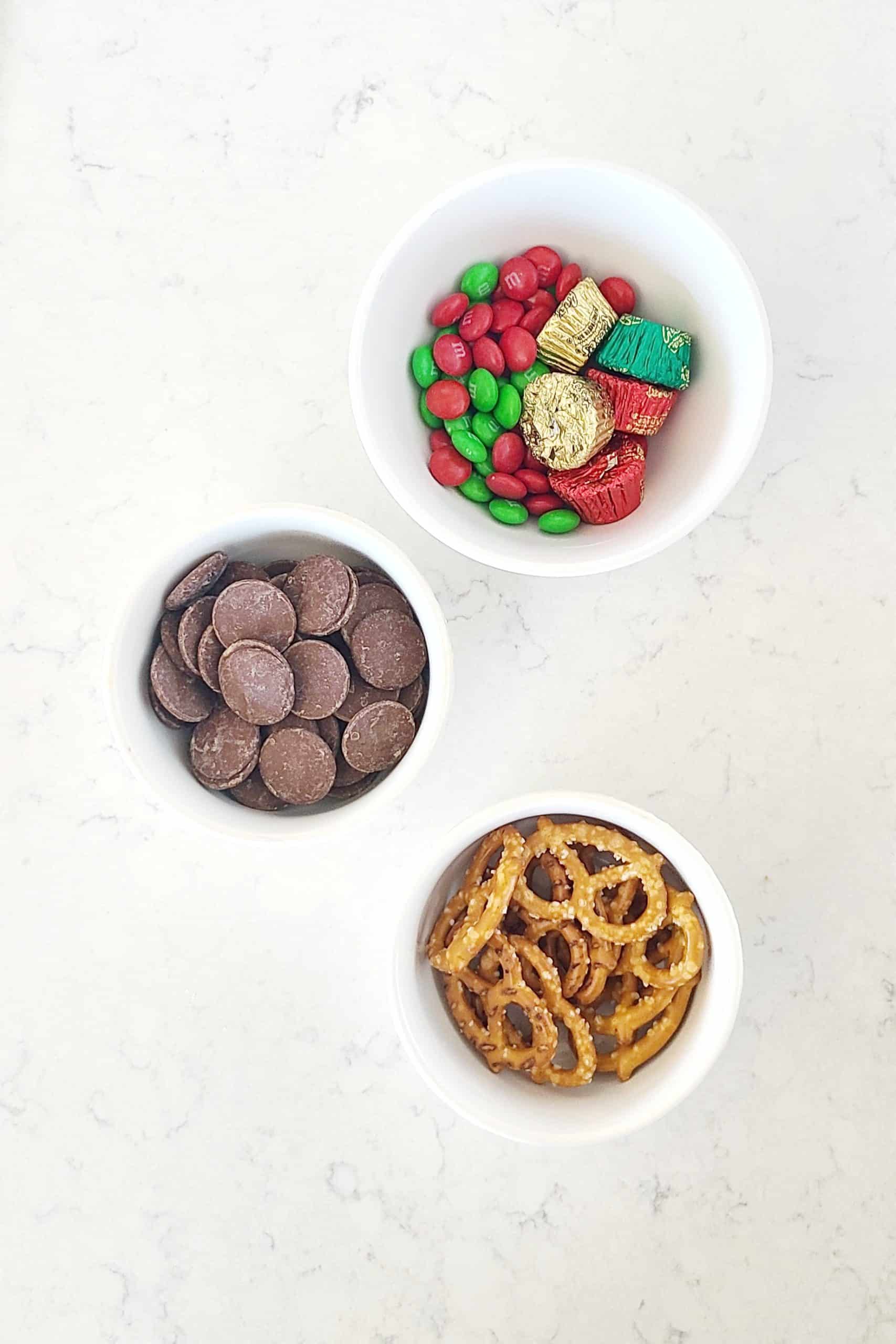 To make these easy chocolate pretzels, you'll need just four ingredients.
Chocolate Covered Candies
You can use any brand of chocolate covered candies for these holiday pretzels. I bought a bag of Christmas M&Ms, but you can easily use any other kind you wish as well.
Peanut Butter Cups
When we made these pretzels, we used Reese's Peanut Butter Cups, but you can use any brand that you may have on hand.
Melting Wafers
You will also need some melting chocolate to cover the mini pretzels with. I used Ghirardelli Milk Chocolate Melting Wafers in the 10 oz bag. You will not need the full bag, but you can use as much as you prefer. You'll find that this chocolate will melt nicely and made it simple to cover the pretzels.
Mini Pretzels
The last and most important ingredient you'll need is the mini pretzels. I used Utz mini pretzels because they are a family favorite, but any brand will work for this chocolate pretzels.
How to Make Holiday Chocolate Pretzels
Melt the Chocolate
I used a small microwave safe glass bowl to melt the chocolate, which I found was best for dipping the mini pretzels
Dip the Pretzels
Melt the chocolate, dip the mini pretzel on one side and place on a cooling rack lined underneath with parchment paper to catch drips.
Sprinkle on Toppings
Sprinkle on all the toppings that you want on them and let them set completely. I used chopped mini Reese's peanut butter cups and red and green chocolate candies.
You can also use coconut, crushed cookies, or any other type of nut or candy of your choice.
How to Store Chocolate Holiday Pretzels
Let the chocolate covered pretzels set completely and then transfer them to an airtight storage container. Keep away from heat or direct light for best results.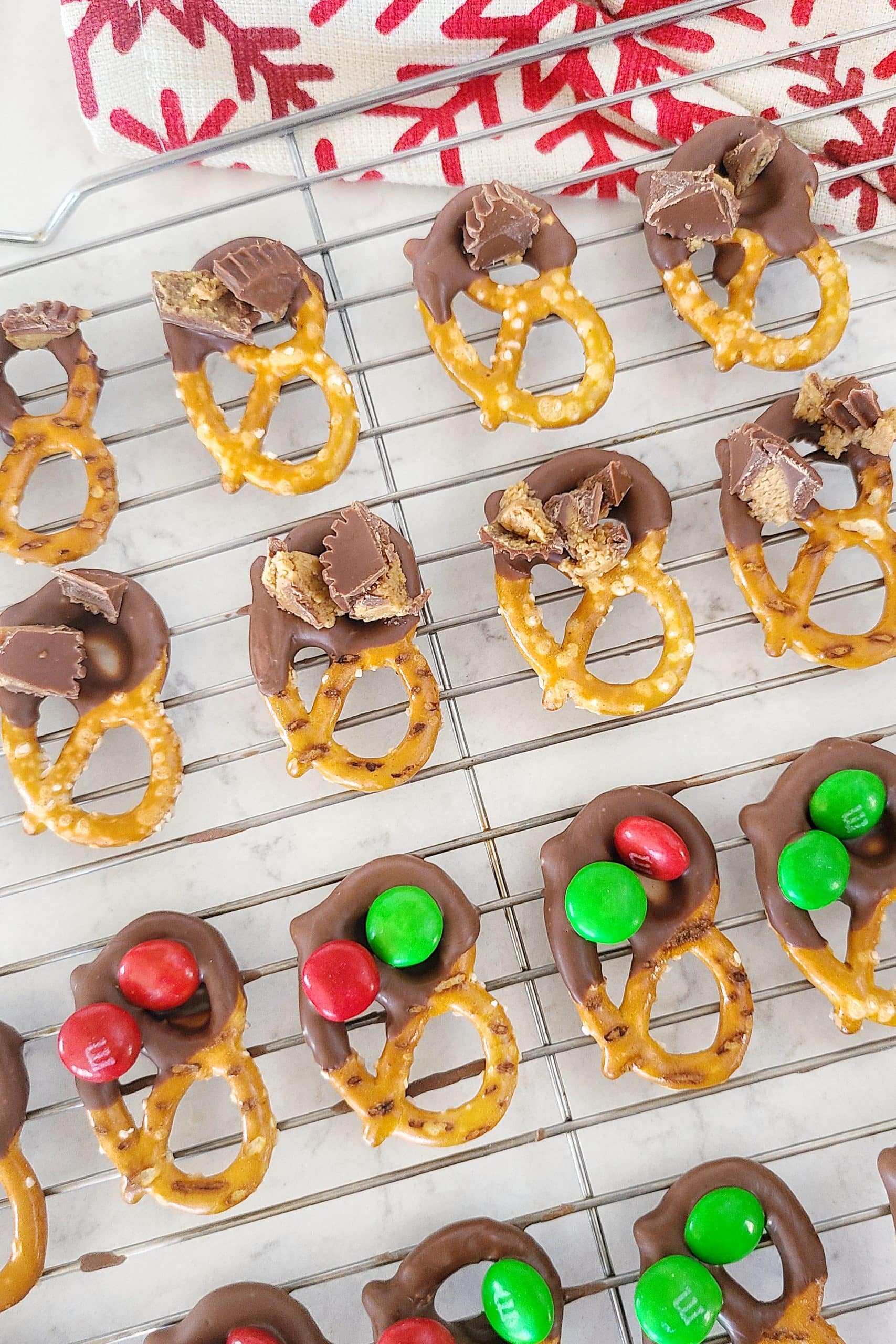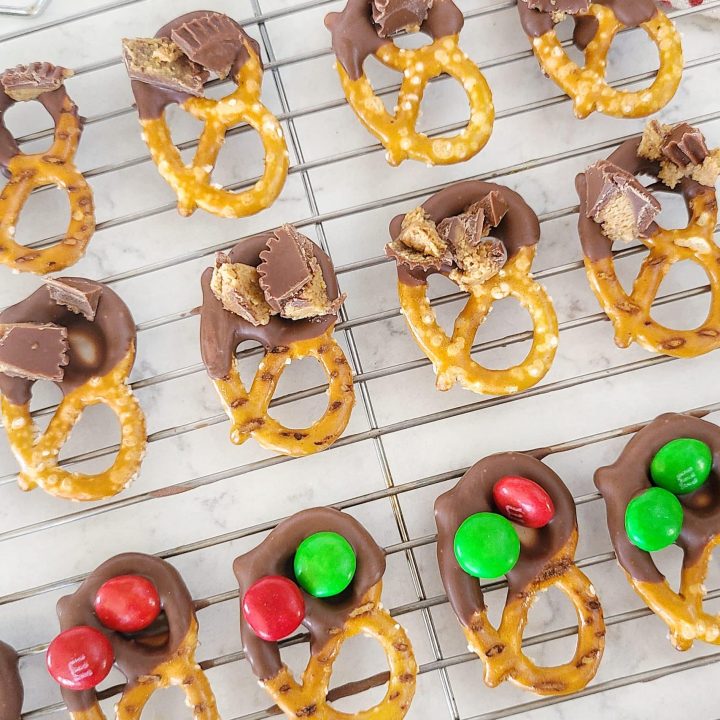 Holiday Chocolate Covered Pretzel Recipe
These chocolate covered pretzels are an easy and family-friendly dessert that is perfect for the Christmas holidays!
Ingredients
10 oz. Melting Chocolate
Mini Pretzels
Red & Green M & M's
Chopped Peanut Butter Cups
Instructions
Melt the chocolate wafers in a microwave safe glass bowl as indicated on the package instructions, stirring frequently.
Dip the mini pretzel into the chocolate until it is covered halfway with chocolate.
Remove the pretzel and place onto a cooling rack.
Decorate the chocolate covered pretzel with red candy and chopped peanut butter cups
Let Dry
Notes
You will also need a cooling rack and a small microwaveable bowl for the chocolate wafers to make these pretzels.
More Holiday Recipes to Try