7 Ways to Reheat Empanadas
Empanadas are a great meal to serve to your family and are easy to make too! But what if you have leftovers and want to eat them the next day?
Learn more about empanadas and how to reheat them below, so they can be just as tasty the second day as the first. Enjoy!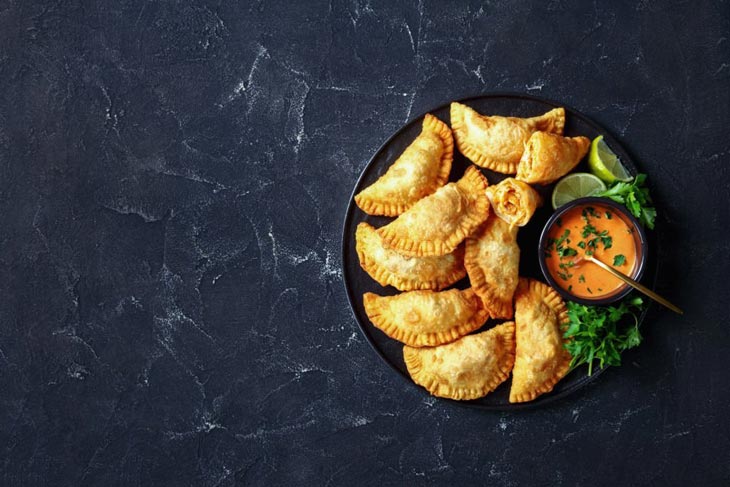 What is an Empanada?
Empanada consists of two main parts: the crust and the filling. The crust of an empanada is made of flour, cornstarch, or potato starch in a crescent shape.
Moreover, this pie has 2 types of filling: the sweet and the savory. While the sweet filling is often made from butter, eggs, chocolate, honey, fruits, the savory one is often made of ground meat.
If you are a big fan of empanadas and often store this pie in the freezer, knowing how to reheat empanadas properly is very important.
In this article, we list out all possible solutions for you to warm up your food but still retain their initial flavor. Scroll down to discover!
How To Reheat Empanadas?
Learn about the best methods to warm up empanadas when they are cold or frozen.
Method 1: Using An Oven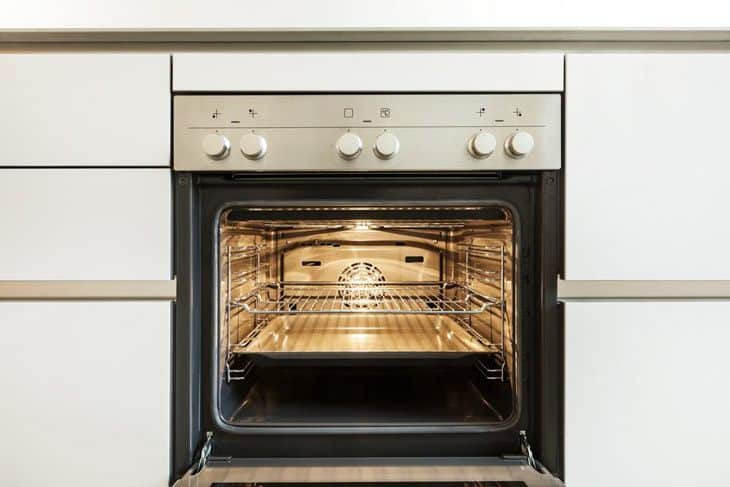 To make your dish look as fresh as when they were made, reheating them in an oven is an ideal option.
However, you should keep in mind that high temperatures can cause your pastry to dry, thus our advice is that the ideal heat should be around 300℉.
After preheating the oven, all you have to do is to put your empanada tray to the center of the oven.
The ideal answer for how long to reheat the pastry in the oven should be as long as 10 minutes. After that, your pies are ready to be served.
Method 2: Using An Airfryer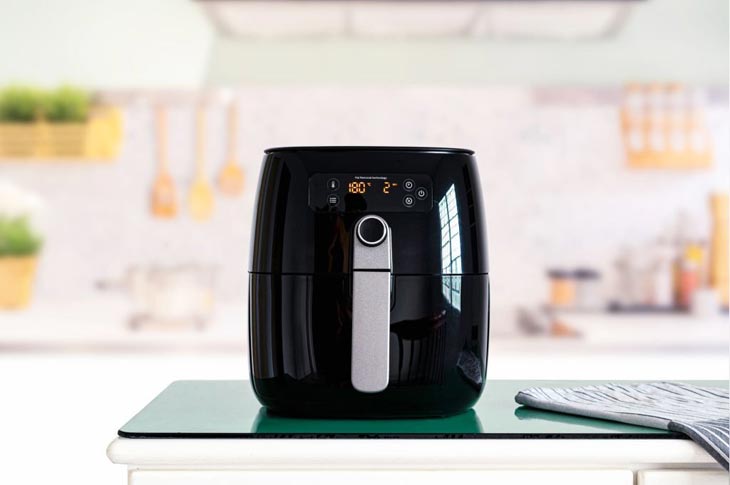 When you reheat frozen empanadas in air fryer, the results will be the same as when you reheat them in an oven, although your pie could be a little drier.
Therefore, using an air fryer could be a great substitute for an oven when it comes to reheating this Spanish dish.
The process is also simple: before placing them neatly in the air fryer, you should preheat the machine to 135 °C (275 °F). Then, let the pies reheat within 8 minutes, and they are ready to eat.
Method 3: Using A Toaster Oven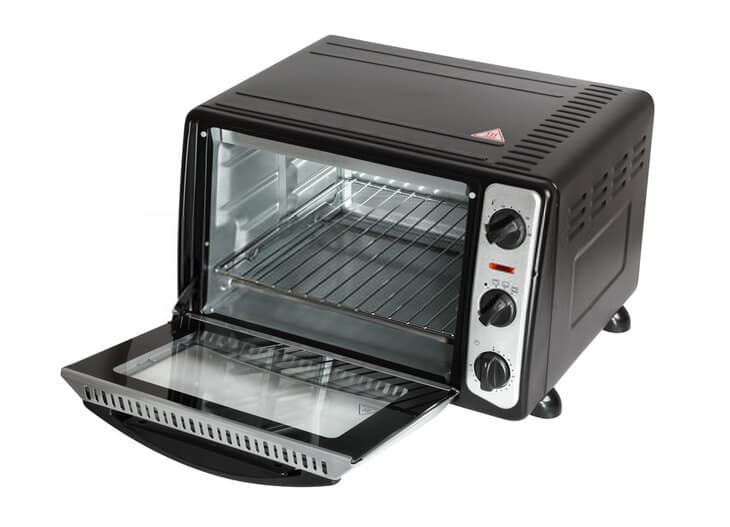 Another alternative for a classic oven when reheating the pastry is a toaster oven. However, a setback of the toaster oven lies in its capacity.
Because toaster ovens are generally smaller than conventional ovens, you won't be able to reheat as many pies.
The reheating process of reheating the pies in a toaster oven is the same as that of a conventional one.
All you need to do is to preheat the oven to 150 °C (300℉), then let the pies baked for as long as 10 minutes. You can fold your food in tin foils if you want.
Method 4: Using The Cast Iron Skillet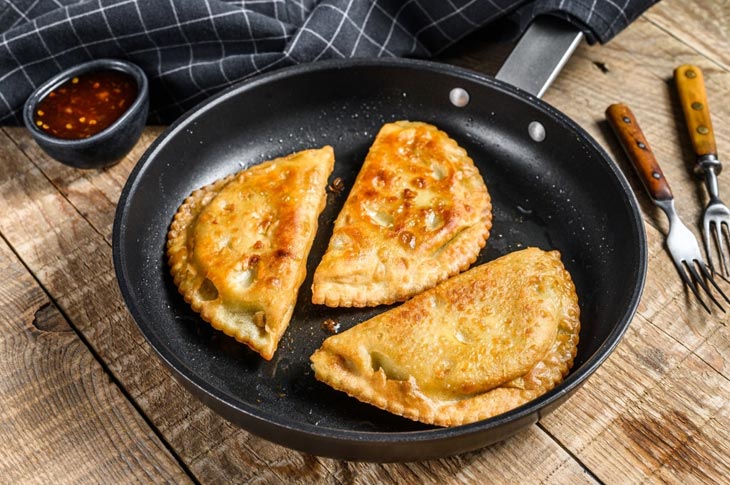 If your pantry does not have an air fryer, toaster, or oven, the best way to reheat empanadas is using a frying pan or a cast-iron skillet.
The process is simple: after preheating the skillet and putting a spray of oil into it, place the frozen food onto the skillet and let the pan heat them up for a while.
During the process, remember to flip the food overly until they turn a bit brown. When the crusts become crispy, it's time for you to take the pies out from the skillet.
Method 5: Using A Deep Fryer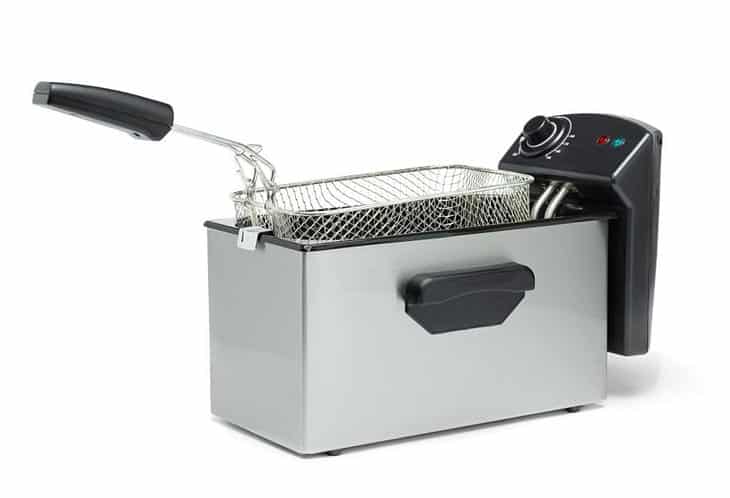 A deep fryer can also be the answer for how to keep empanadas crispy. Although a deep fryer is more suitable when it comes to making a whole new empanada, using this equipment to reheat the pies is acceptable.
One point you have to keep in mind is that you should be careful not to burn the food when using a deep fryer.
When reheating empanada using a deep fryer, you can put the pies straight into the fryer without defrosting them. Then, pour oil into the fryer until the pies submerge into it.
The next step is to fry the empanadas at over 150 °C until the crusts turn to a beautiful golden color.
At this stage, all you have to do is take the pies out and place them onto the kitchen papers to suck out all the oil. Your pastries are ready to enjoy.
Method 6: Using The Microwave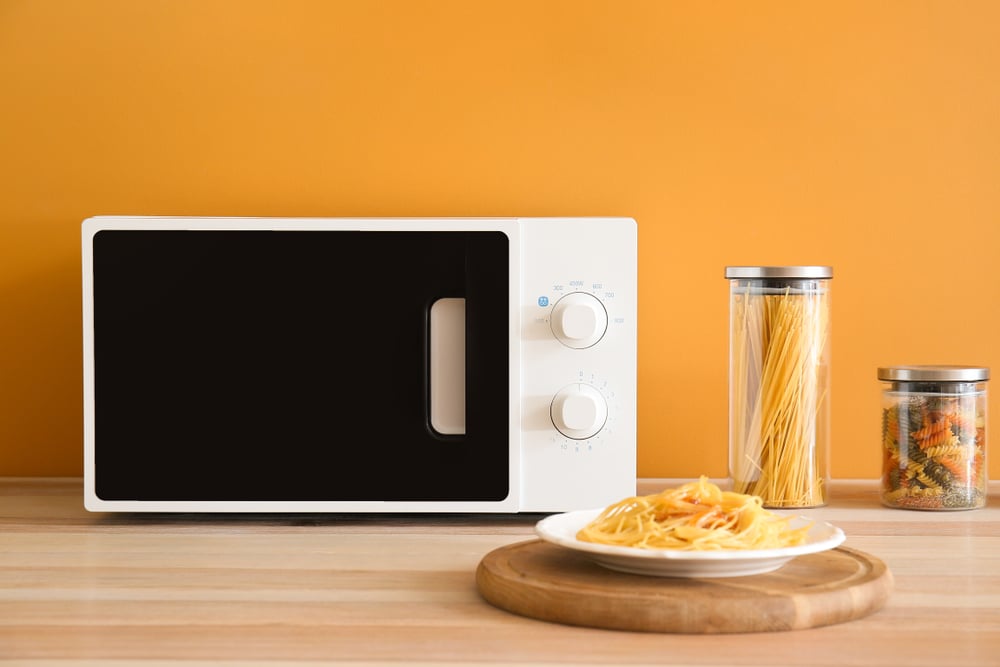 Although it is possible to heat up and cool the pies with a microwave, this is not the best way to reheat empanadas.
This is because when using a microwave, your empanadas may be too moist that they lose their flavor. If you do not have any other equipment, this is still an acceptable method.
So, how to heat up empanadas with a microwave? The first thing you have to do is to find a dish made from microwave-safe materials and place your cool pastries onto it.
Remember to place them accordingly. Then, set the time for around 30 seconds and turn the heat to medium.
After 30 seconds, check the empanadas, then bake them for another 30 seconds. At this point, your pies are good to go.
Method 7: Reheat By Grilling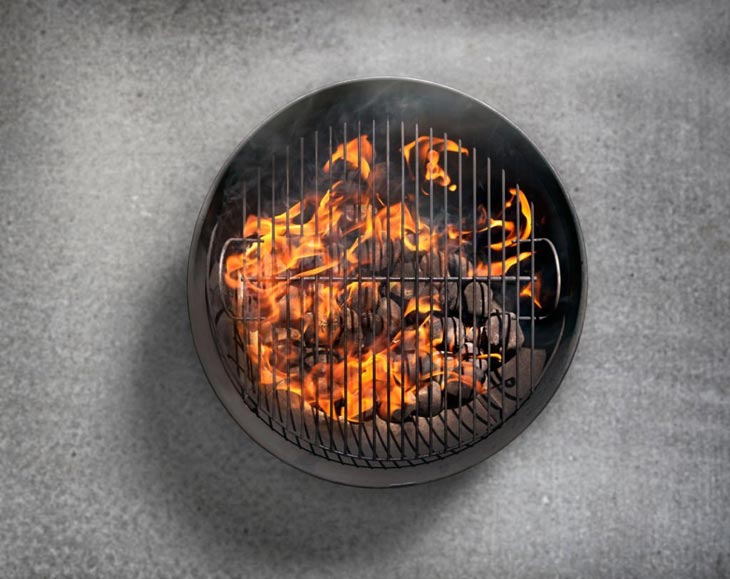 Although this is not the ideal way to warm up your cold empanadas, it is still a possible solution.
If you are a cook who is a big fan of grilling, then this way of reheating is for you. This is because your reheated empanadas will have a smoky flavor and some grill marks on them.
For this method, all you have to do is to place the Spanish bread onto the grill grid and regularly turn the grid so that your pies are warmed overly. The more you grill, the more crunchy the crusts become.
When the food turns to a medium brown, they are ready to enjoy. Be extra careful not to burn your empanadas while grilling them.
Tips
To help you successfully reheat your empanadas, here are a few extra tips:
Keep in mind that you have to reheat all the equipment (oven, toaster oven, air fryer, etc) to the required temperature before reheating the pies.
If you want to keep your equipment clean, it is better to wrap all the pies using greaseproof paper or tin foil.
When you are frying the pie to reheat them, be extra careful since hot oil is very dangerous.
Using a microwave might not retain the initial flavor and crispiness of your pies, as they could be moist and soggy.
Air Fryer and Toaster Oven are the most suitable alternatives for conventional oven, although the results might be drier when you use an air fryer to reheat this Spanish dish.
How To Store Empanadas?
Before you know how to keep them warm, knowing how to store the empanadas properly is also important. Here is some advice on storing them in the fridge or freezer:
Before putting the Spanish bread in the freezer, please ensure that your pies have completely cooled off. Do not put them in the freezer while they are still warm, as this may cause the pies to get sour.
Remember to put empanadas neatly and one by one into a container or bag, and do not over pack them. This is because the dough will merge due to the freezer's moisture causing them to stick together and defrosting them would not be easy at all.
A helpful tip to prevent the empanadas from sticking together is to put a layer of greaseproof water between each pie. By doing this, you can take the pies out from the fridge without having any trouble.
If you only want to keep your Spanish food fresh within one or two days, the fridge is a good option for storing. All you need to do is put your food into a preserving or airtight bag before storing them in the fridge.
FAQs
Can I Freeze Empanadas?
The answer is yes. In order to freeze this Spanish dish, after letting them cool off to room temperature, you have to wrap them with a layer of greaseproof paper.
Then, place each of the empanadas into a preserving bag without over-packing them.
After removing the air from the reserving bag, you can store the pies in the freezer; your empanada will last for around 3 months.
How Can I Thaw Empanadas?
Our advice for you when storing this Spanish dish is not to thaw them. As the defrosting process may release moisture, your crescent bread will become mushy.
As a result, the flavor and the texture of the empanadas are not as good as they should be.
This is not to mention the nutrition in the food may be negatively affected, as the thawing process encourages bacteria to thrive. Therefore, instead of thawing your pies, reheating them is a better solution.
How Long Can Empanadas Last?
The answer to this question depends mainly on the storing temperature. At room temperature, your empanadas can only stay fresh for as long as 2 hours after it is cooled off.
This Spanish dish can be fresh for up to 3 days if you preserve them at fridge temperature in an airtight bag. Lastly, you can store your empanadas for 3 months in a freezer with a carefully sealed airtight bag.