If you're looking for a fun frozen dessert or a bright addition to your rainbow party dessert, lineup, then rainbow pudding pops are the perfect choice. These tasty cheesecake pudding pops use only a few ingredients and take little time to put together. So, not only are they easy to make, they are delicious too.
These pudding pops are a fun and colorful treat that are perfect for warm weather or any time you want to add a little extra joy to your day. These pops are made by layering different colors of vanilla pudding in a popsicle mold and freezing them until they're firm. The result is a delicious and fun snack that's perfect for both kids and adults on a hot day.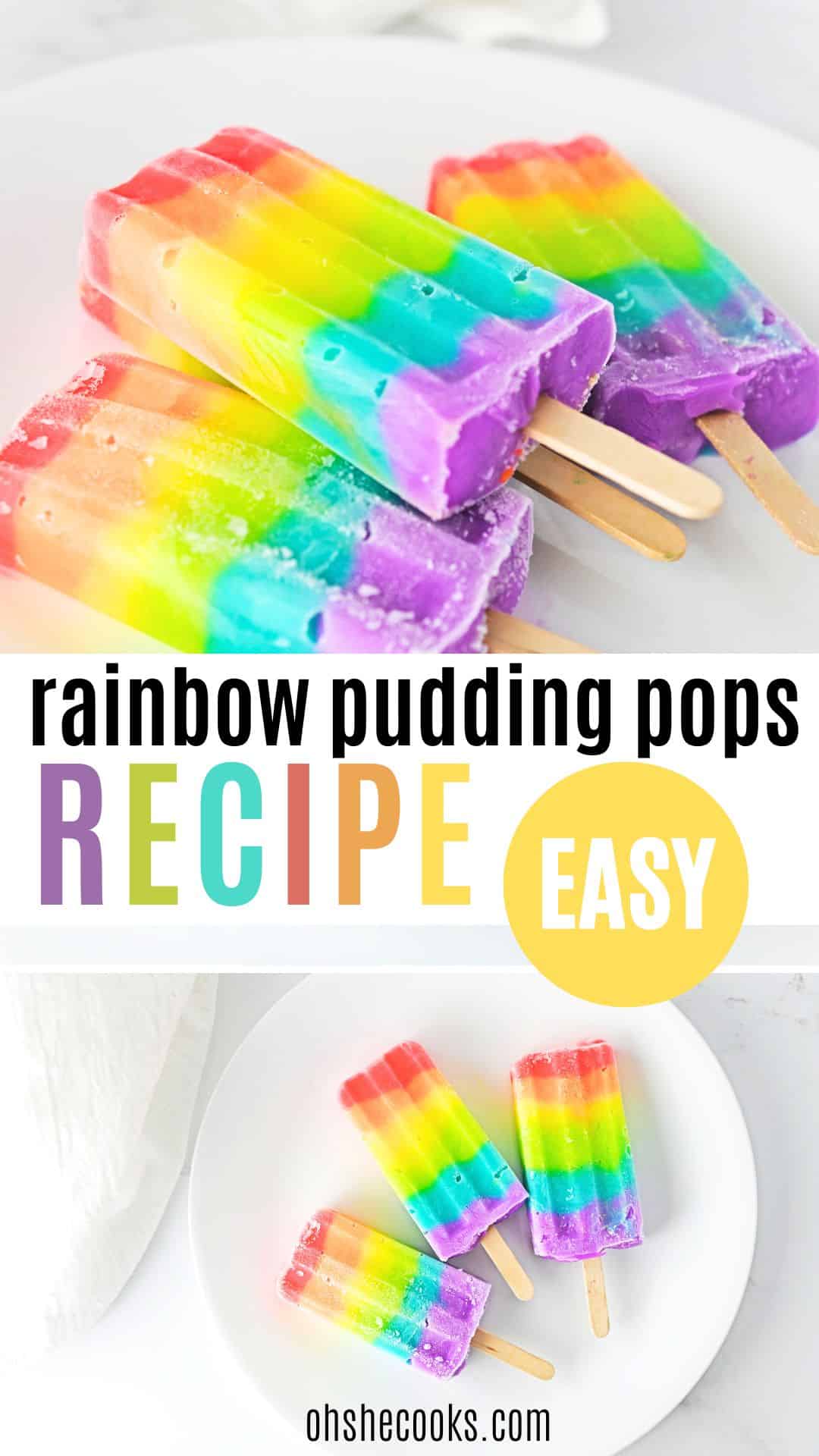 If you are starting to get hungry, then scroll on down to find the recipe for pudding popsicles with rainbows, so you can start making these favorite summer treats.
Why You'll Love Making Pudding Pops
Who doesn't love a dessert that's fun, colorful, and delicious? This pudding pop recipe is not only delicious, but also eye-catching. With layers of bright colors, they're sure to make you smile and make any occasion more fun.
Ingredients
To make these rainbow popsicle treats, you'll need a few ingredients that you can easily find at your local grocery store or online.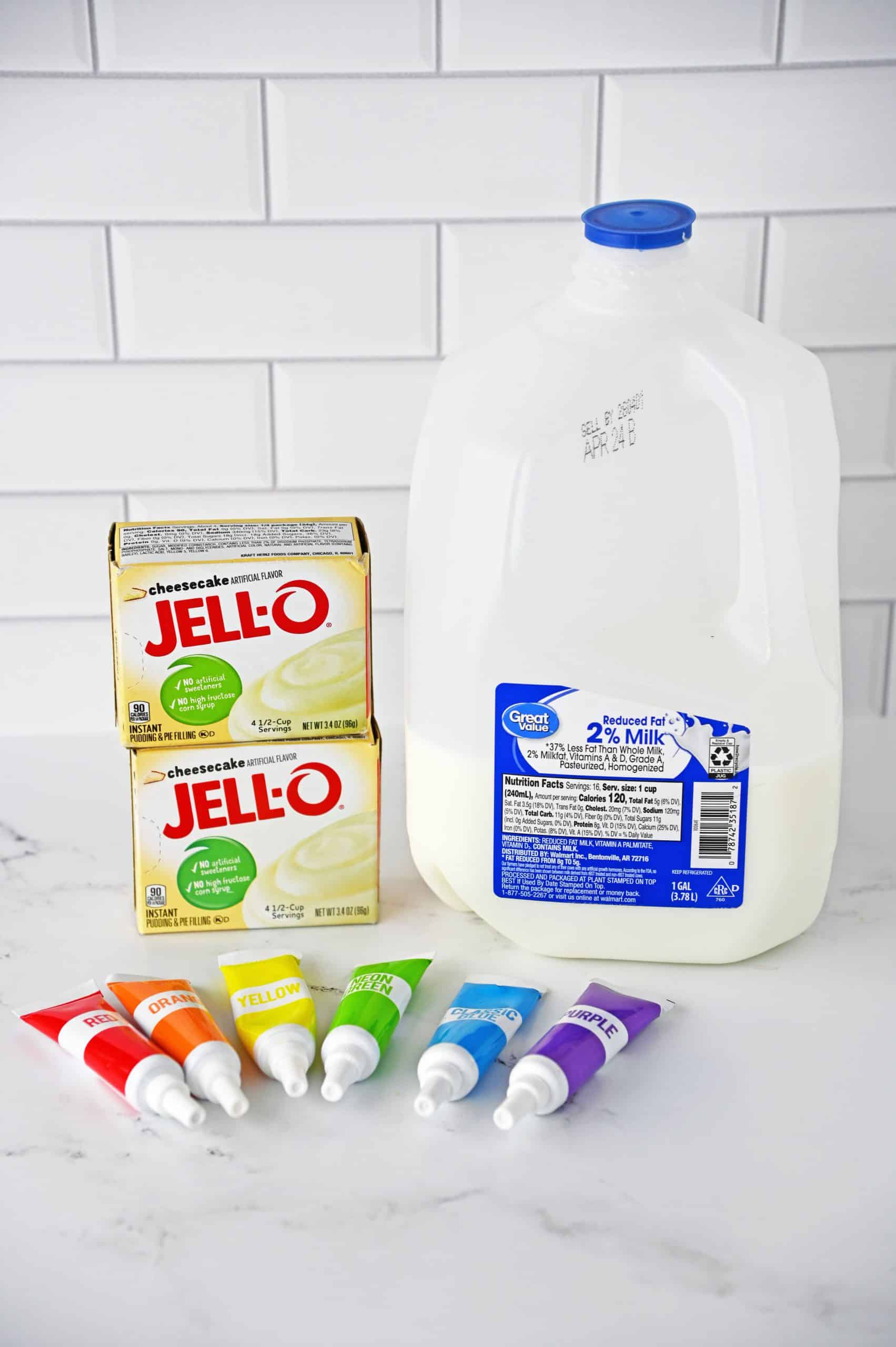 You'll need cheesecake pudding mix and gel food coloring (think red, orange, yellow, green, blue, and purple), and milk.
Equipment
Now that we've covered the ingredients, let's talk about the equipment you'll need to make pudding pops.
Popsicle molds: These are the molds that will hold your pudding mixture as it freezes. You can find popsicle molds at most kitchen stores or online.
Mixing bowls: You'll need a few mixing bowls to prepare the pudding mixture and mix in the food coloring.
Whisk or electric mixer: A whisk or electric mixer will help you combine the pudding mix with the milk and create a smooth, creamy texture.
Measuring cups and spoons: You'll need measuring cups and spoons to measure out the milk.
Piping Bag: Use a piping bag to fill the molds with the pudding and milk mixture. This is the easiest way to fill them without a mess.
Alternative: You can also use a paper cup (or dixie cup) and popsicle stick instead of the molds.
If you don't have popsicle molds, don't worry – you can use paper cups (Dixie cups) and a popsicle stick instead. For example, the mold I used didn't come with sticks, so I used wooden sticks instead.
How to Make Pudding Pops With A Rainbow
Follow along below with these easy steps to learn how to make rainbow popsicles with cheesecake pudding mix, milk, and food coloring.
In a mixing bowl, whisk together the cheesecake pudding mix and cold milk until smooth and creamy.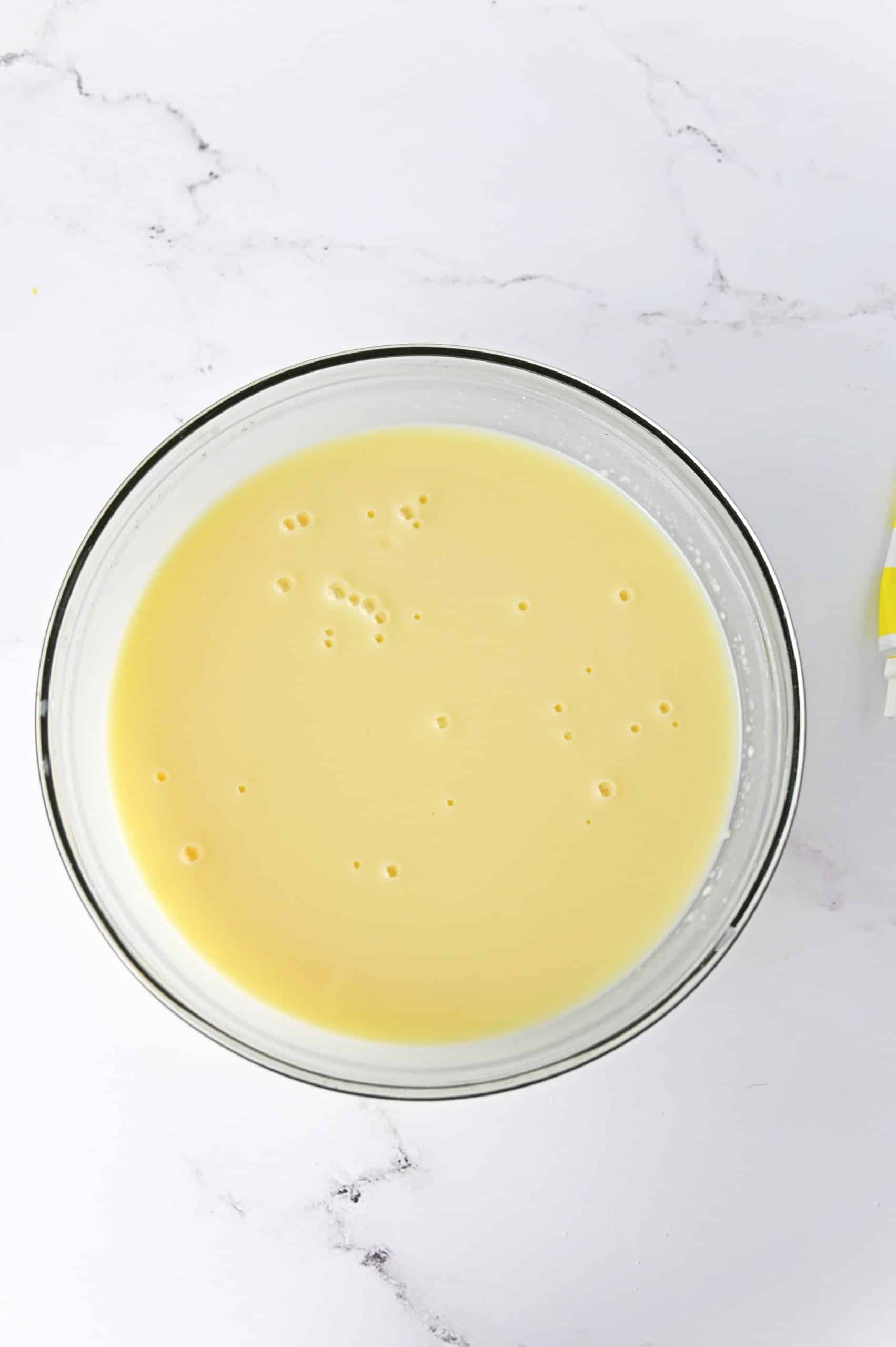 Divide the pudding mixture into six smaller bowls (or however many colors you want to make).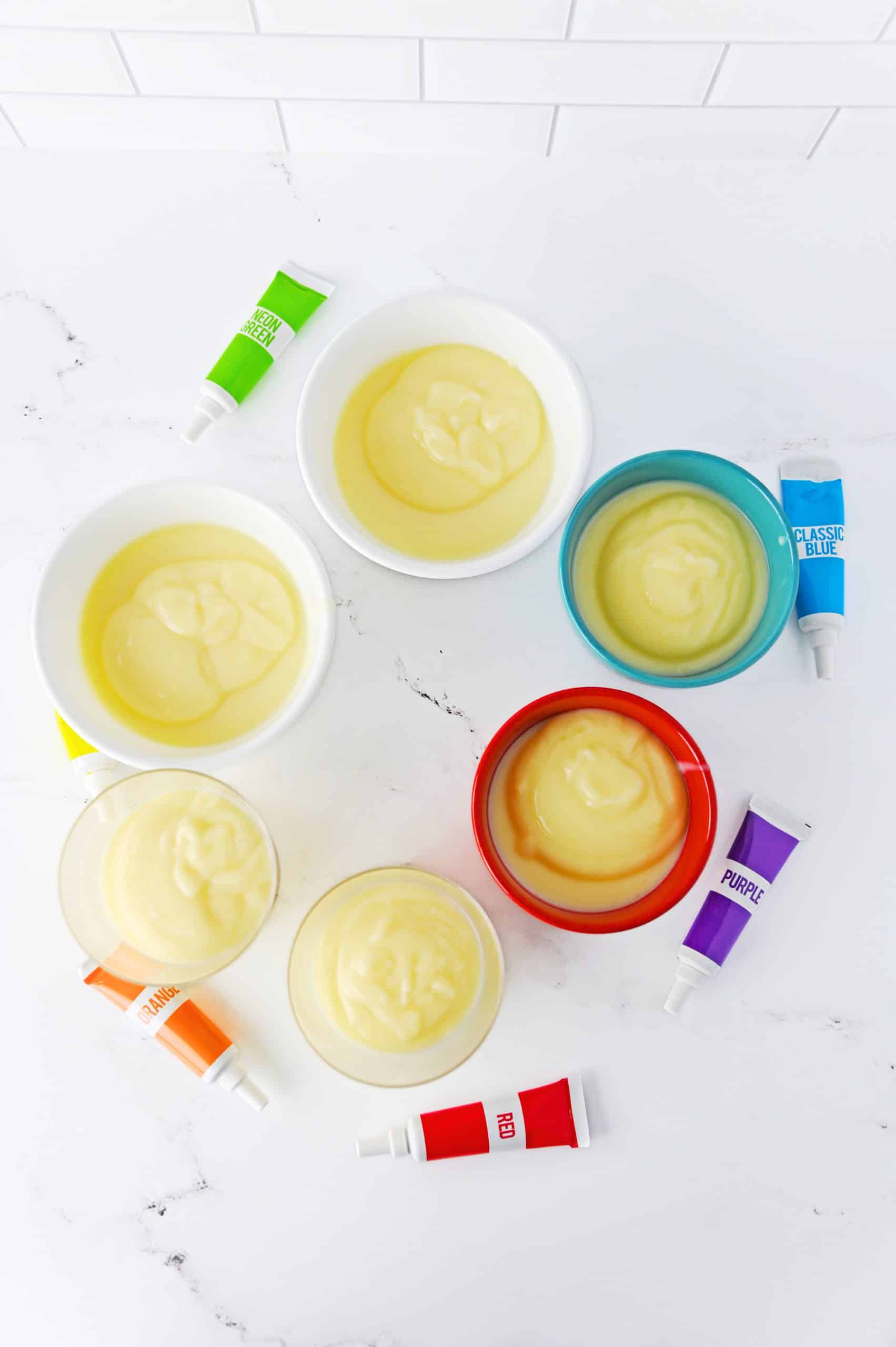 Add a few drops of food coloring to each bowl, one color per bowl. Use a spoon or whisk to mix the food coloring into the pudding mixture until fully combined.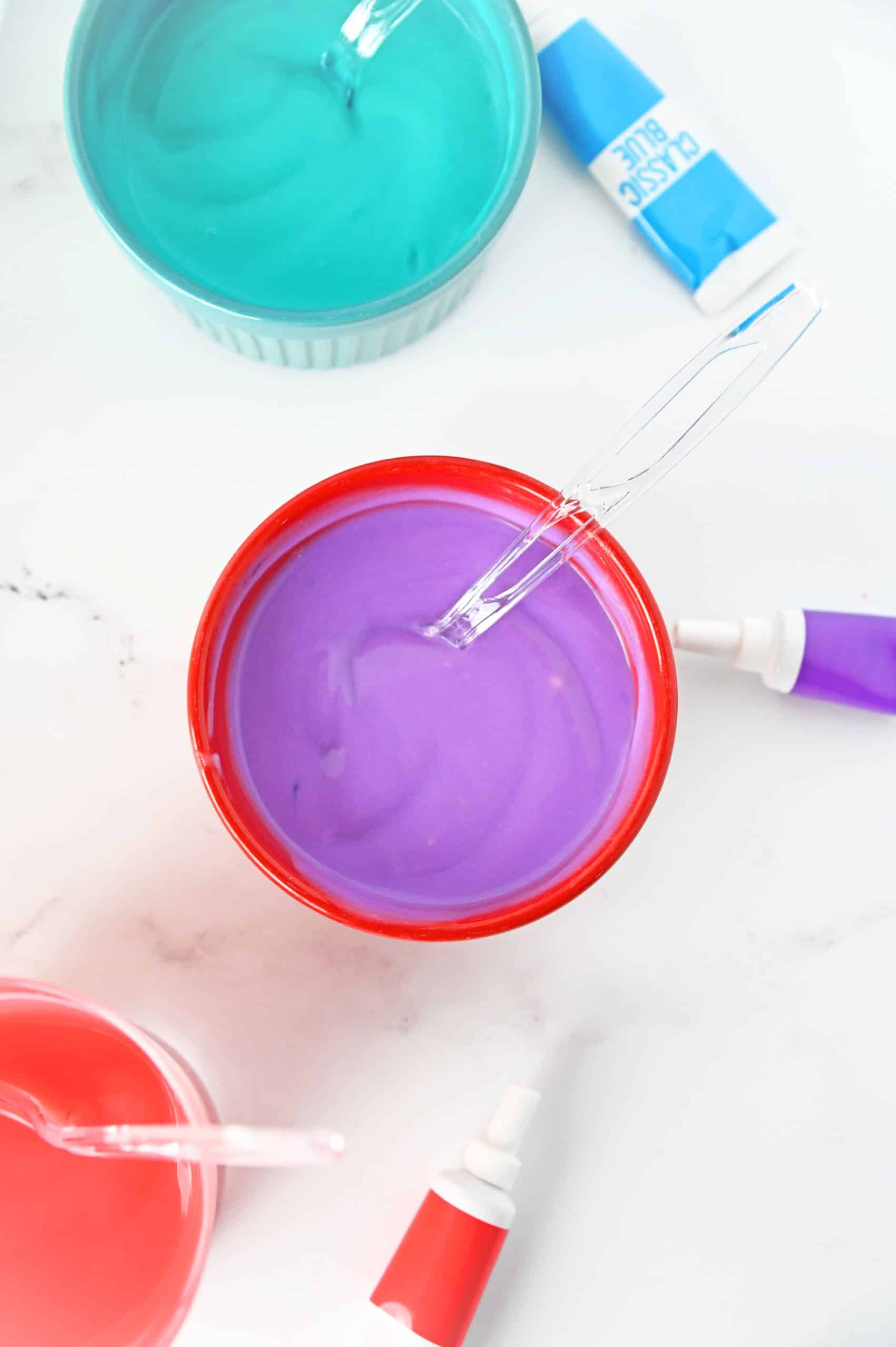 Now it's time to start layering your pops! Fill piping bags with six different colors.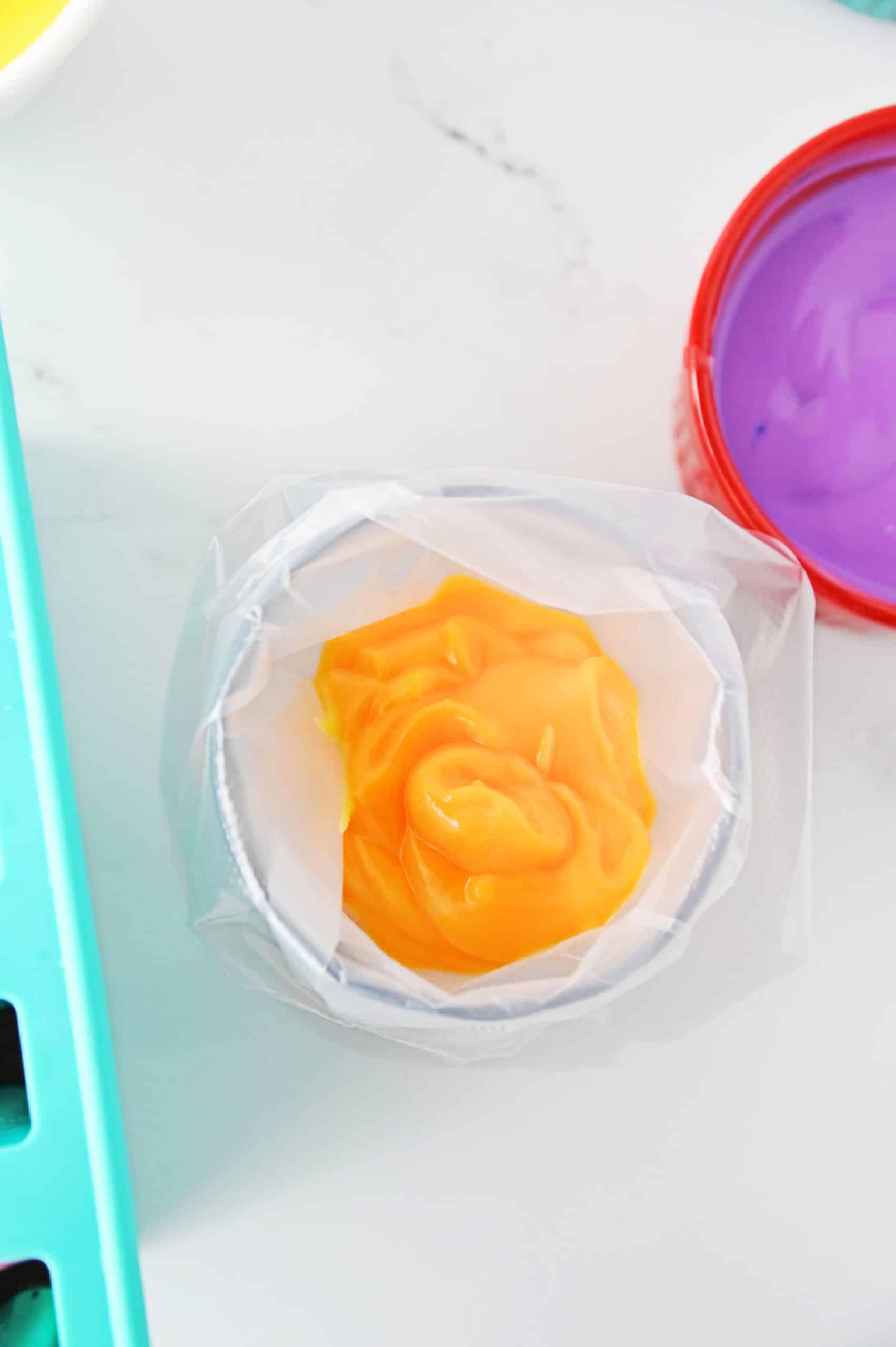 Begin by piping a small amount of your first color into the bottom of each popsicle mold, then add the next layer color on top of the first layer. Repeat this process with each color until you've filled the mold.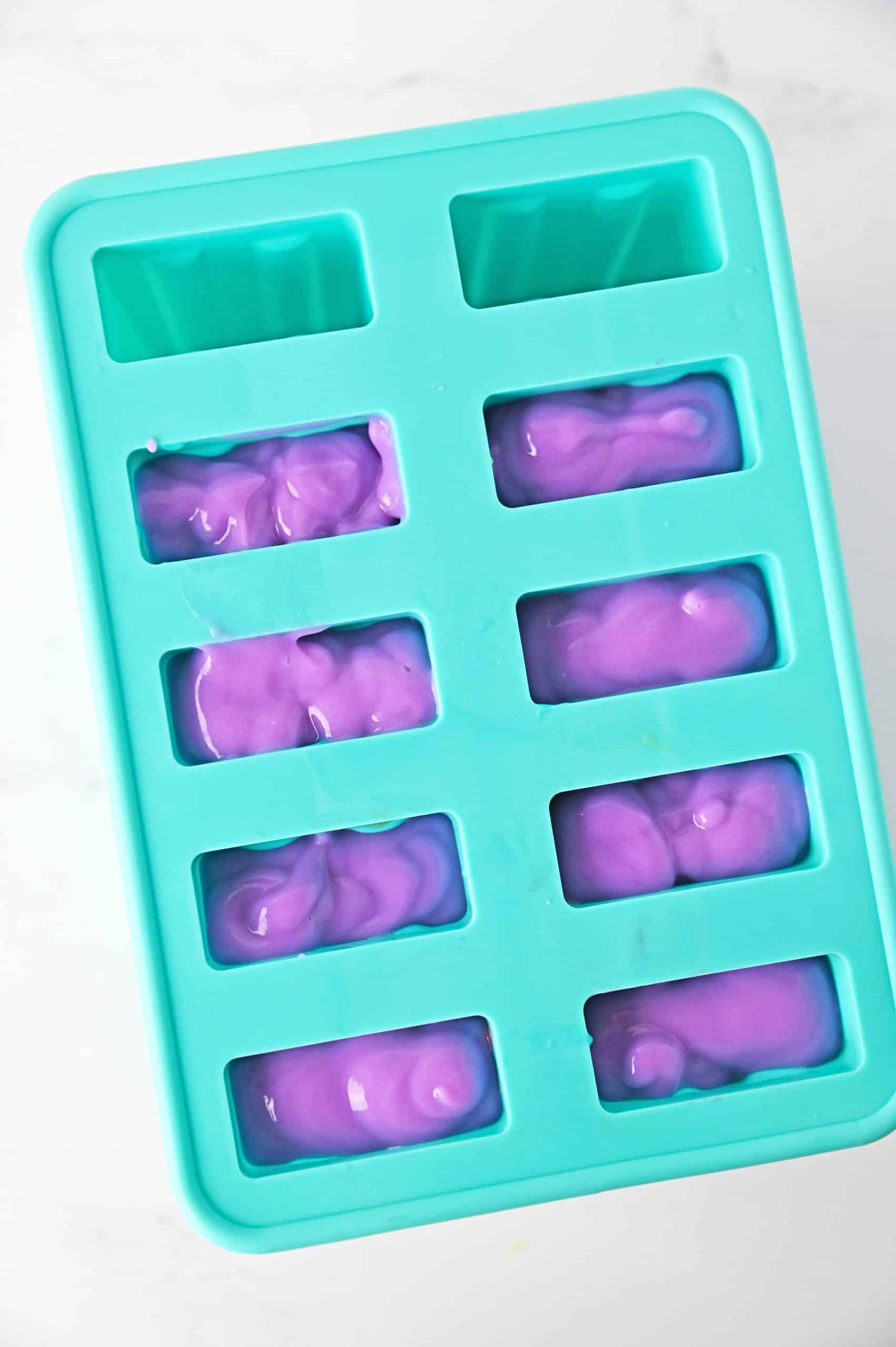 Carefully insert a popsicle stick into each mold, making sure it's centered in the instant pudding mixture.
Place the molds back in the freezer and completely freeze for at least 8 hours, or until firm.
When the pops are frozen, remove them from the molds by running the molds under warm water for a few seconds to loosen them.
Now you can enjoy your delicious and colorful pudding pop that was fun and simple to make!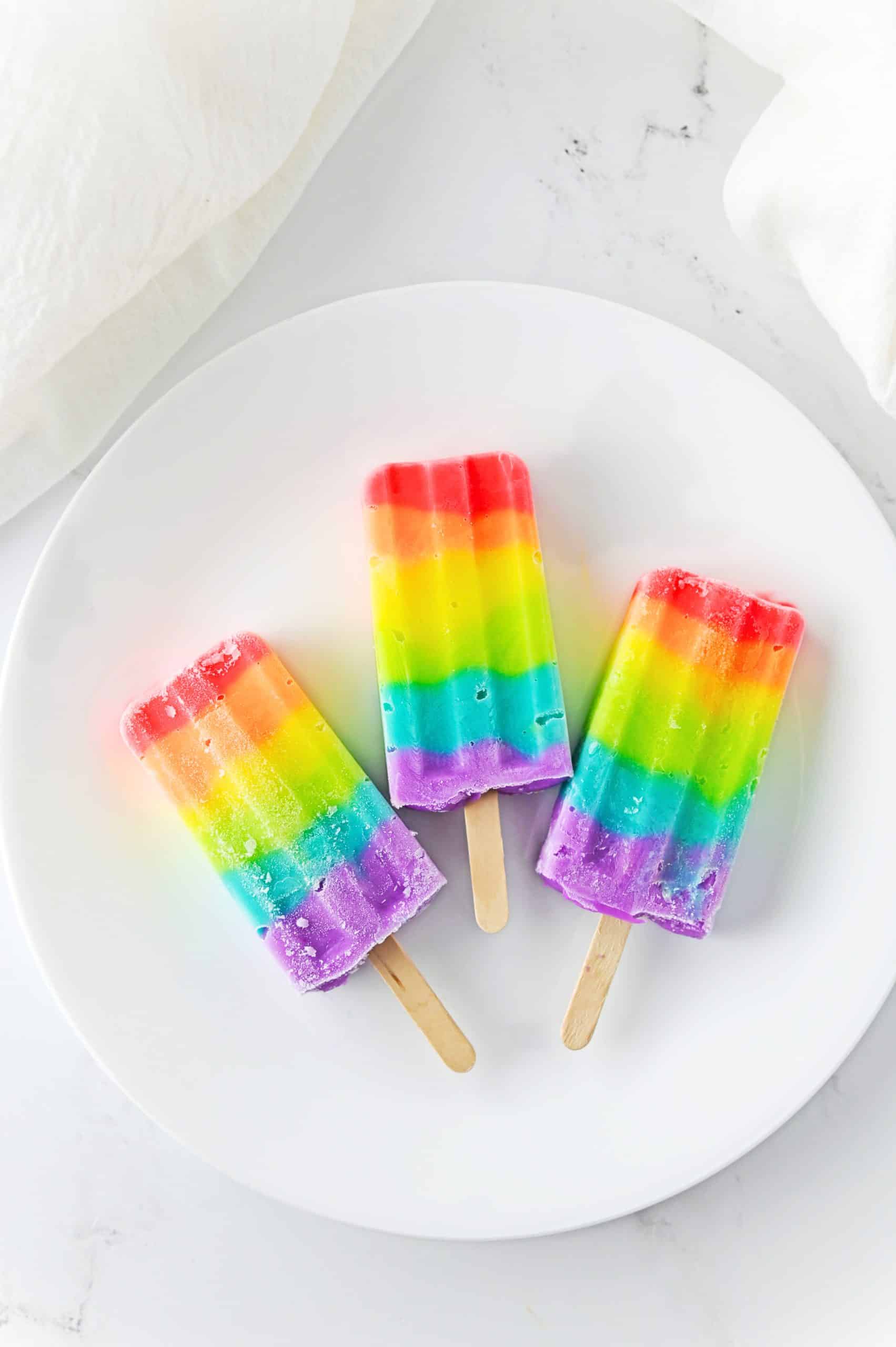 Variations
While rainbow pudding popsicles are already pretty amazing, there are plenty of ways to customize this recipe and make it your own. Here are a few ideas to change these rainbow pops if you'd like.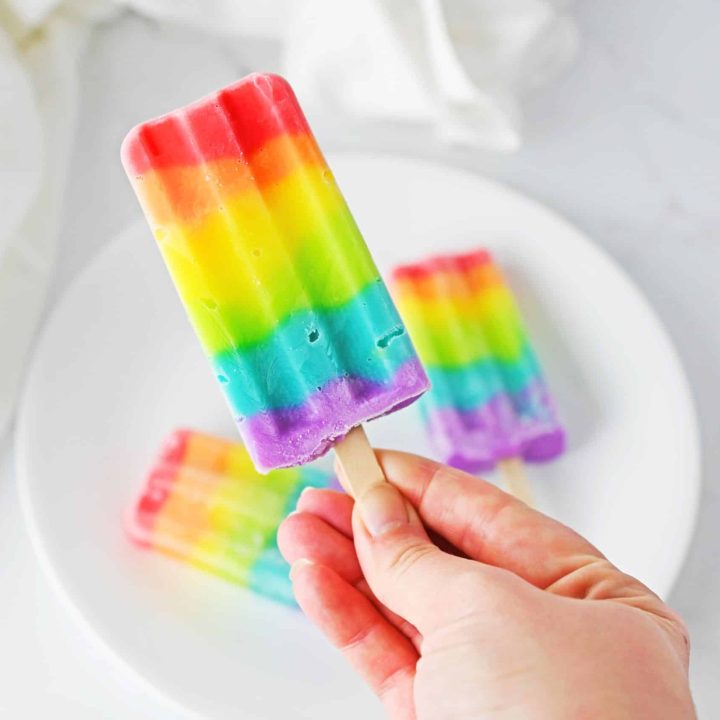 Rainbow Pudding Pops
Total Time:
8 hours
20 minutes
Learn how to make these delicious rainbow pudding pops using only a few ingredients that are easy to make and fun for all ages to enjoy.
Ingredients
2 (3.4 oz) boxes of cheesecake pudding mix
4 cups milk
Gel food coloring in red, orange, yellow, green, blue, and purple
Instructions
In a large bowl, whisk together the cheesecake pudding mix and milk, about 2 minutes.
Divide the pudding evenly between 6 smaller bowls or containers.
Add 2 drops of each different color into different containers, and stir to color the pudding mix.
To add the pudding to your popsicle molds, pour each color into a separate frosting piping bag. This is the easiest way to get the colors in without them smearing the sides of the molds and blurring the colors too much.
Snip off the tip and divide the pudding between the 8 molds, starting with red first, then orange, yellow, green, blue, and purple.
Once you have all the layers done, add your popsicle sticks to your molds and freeze the popsicles overnight
Notes
Each popsicle will need about 4-5 tsp of each color for each layer, you will most likely have just a bit of extra left of each color that you can discard, don't feel like you have to use up all of each color.
Recommended Products
As an Amazon Associate and member of other affiliate programs, I earn from qualifying purchases.
More Free Semi Homemade Recipes
If you loved this super simple recipe, you may like these other ones below as well.