Have you ever heard of freeze-dried food, or wondered what is freeze-dried food?? It's a type of food that has been rapidly dehydrated and stored in airtight containers. This process removes all the water from the food, leaving it with a long shelf life and preserving its nutritional value.
Freeze-dried foods are a convenient snack (freeze-dried candy!!) or meal for those on the go because it has a long shelf life, it's lightweight, so it's easy to transport and prepare.
Learn more below about freeze-dried food below and see if it is something you may want to try in the future.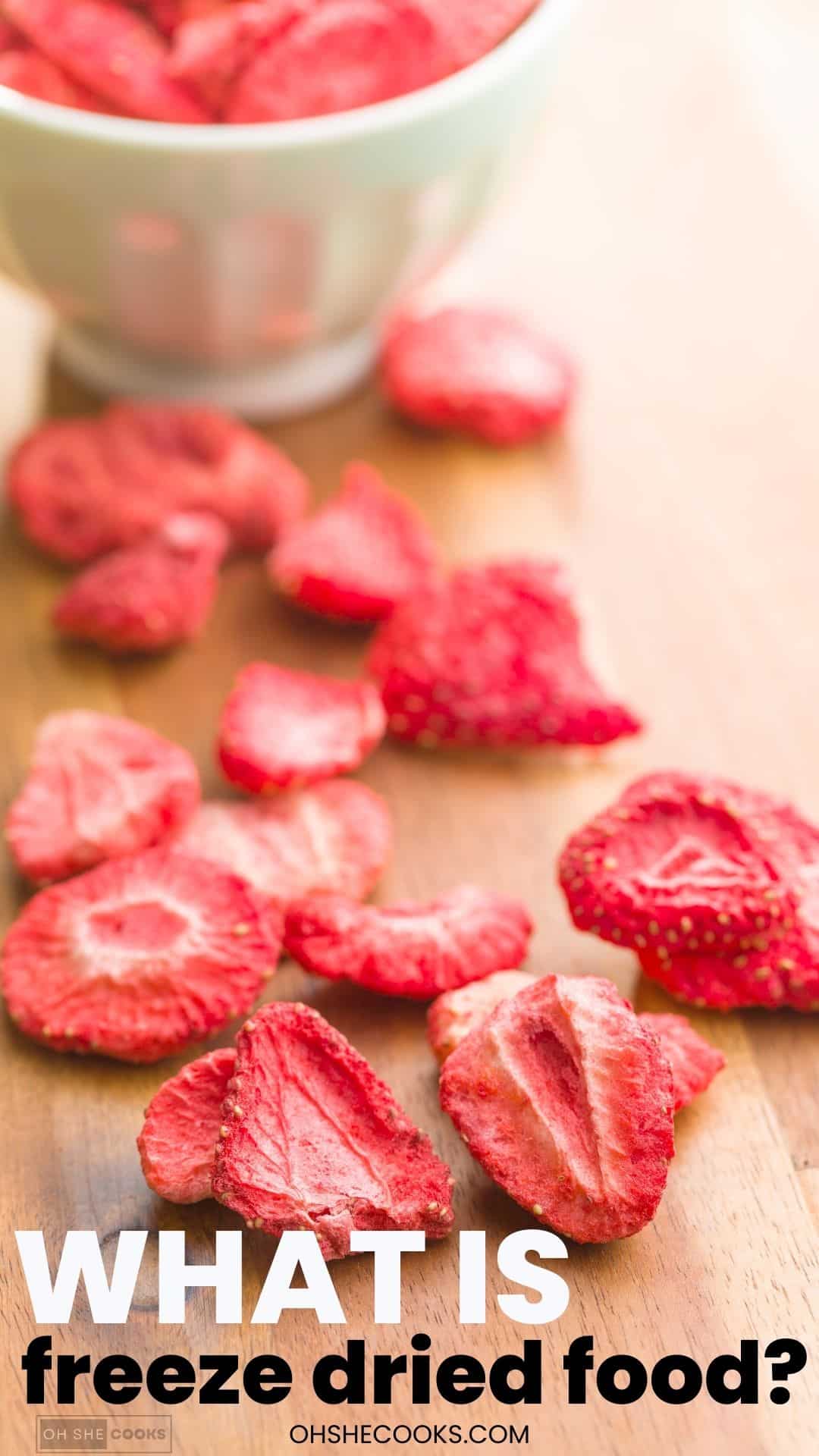 How is Freeze Dried Food Made? & What is Freeze-Dried Food
To understand what freeze-dried food is, you will first need to know how it is made. Freeze-dried food is made using a process that involves flash freezing and vacuum drying. Flash freezing is the process of rapidly lowering the temperature of food to well below the freezing point, which helps to lock in the food's flavor, texture, and nutrients.
Once the food is flash frozen, it is then placed in a vacuum chamber. The vacuum chamber lowers the pressure and raises the temperature, causing the ice in the food to turn directly into water vapor through a process called sublimation. By removing the water in the form of water vapor, the food becomes dehydrated and dry.
Since the food is freeze-dried without ever becoming liquid, it retains its original shape, color, and flavor once it is rehydrated. This makes freeze-dried food a popular option for preserving a wide variety of foods, including fruits, vegetables, meats, and even entire meals. And since freeze drying removes all the water from the food, it can be stored for a long time without spoiling.
What Types of Foods Can Be Freeze Dried?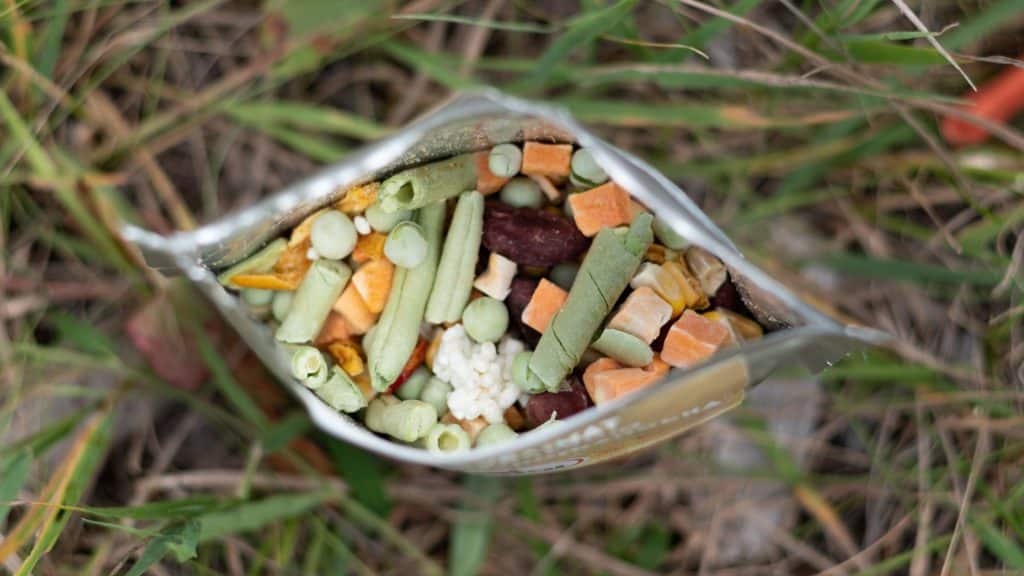 When it comes to freeze-dried food, there's a pretty wide variety of foods that can be preserved this way.
Fruits & Veggies
You can find freeze-dried fruits like bananas, strawberries, and apples, or veggies like peas, carrots, and corn.
Meats
If you're a meat lover, you can also find freeze-dried chicken, beef, pork, and even seafood like shrimp and fish.
Meals
And if you're looking for something more substantial, there are even freeze-dried meals like soups, stews, and pasta dishes available.
The great thing about freeze drying is that it's a versatile method of food preservation that can be used on almost any type of food, even ice cream!
So whether you're looking for some healthy snacks to take on a hiking trip or you want to stock up on emergency supplies, there's likely a freeze-dried option out there for you!
Who Uses Freeze Dried Foods?
Freeze-dried food is often used by hikers and campers who need lightweight and easy-to-carry food options that can be prepared quickly. It's also popular among emergency preparedness enthusiasts and survivalists who stock up on non-perishable food items for long-term storage.
How Does Freeze Dried Food Taste?
One thing to keep in mind is that while freeze-dried food retains its nutritional value, it can sometimes be lacking in flavor and texture compared to fresh food. However, many freeze-dried food companies are now adding spices and seasonings to enhance the taste and texture of their products.
So if you're looking for a convenient and long-lasting food option for your next camping trip, emergency kit, or just for everyday use, freeze-dried food might be worth considering.