3 Easy Bisquick Vegan Pancakes Recipes For Vegans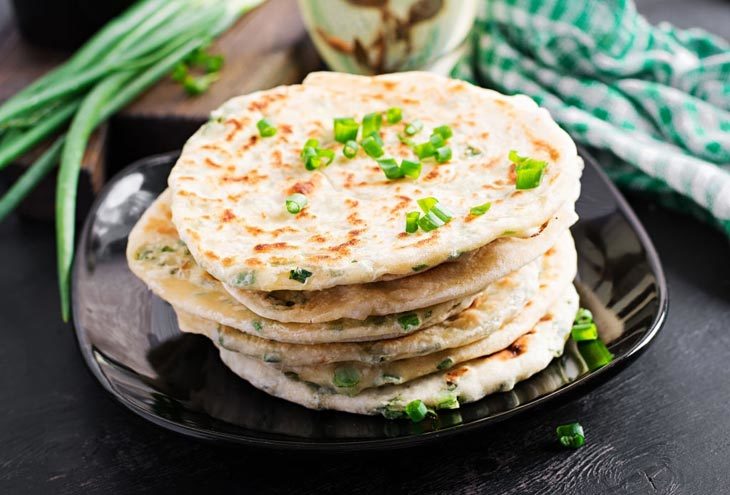 Usually, my friends would always visit my place on the weekend, and I love making desserts. As most of my friends are vegetarians, they have stopped having pancakes because it is not made for vegetarians.
I know that many people might not be able to eat this delicious cake as well. That's why I also try out some vegan yet tasty desserts.
If you're vegan but craving pancakes, let me share with you my three easy Bisquick Vegan Pancakes recipes specially made for vegetarians.
Special Bisquick Pancake For Veganism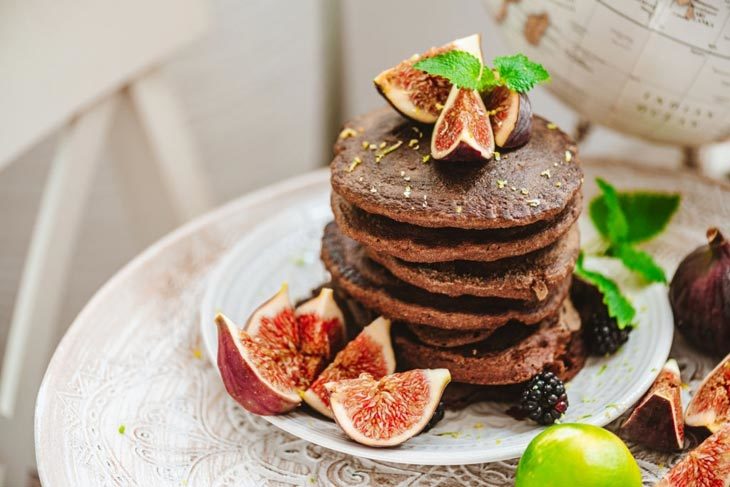 Pancake is many people's favorite dessert because of its buttery, soft, sweet, and milky taste.
What makes this taste so good are its components: refined wheat flour, eggs, sugar, milk, salt, and baking powder – some of those components are sensitive to vegan people. You can check out the history of pancakes in this video.
Fortunately, I found a good Bisquick pancake without eggs or baking powder and other non-vegan friendly ingredients.
Some of the Original Pancake Baking Mix products still require an additional amount of milk, which you can use non-dairy milk such as coconut milk instead of the normal one.
Here are their vegan Bisquick mix products: Heart Smart Mix, Bisquick Original Mix, and Gluten-Free Bisquick. Their pancake waffle mix is also a good product. Now let's get to the pancakes making business!
Easy Bisquick Vegan Pancakes
For those who love the taste of pancakes, you can check out my simple Bisquick pancake no egg recipes.
Ingredients
1 pint of vegan Bisquick gluten-free pancake mix
Two tablespoons of sugar
One teaspoon of vanilla extract
1 liter of plant milk
1 ounce of powdered sugar
How To Do It?
1. Add pancake mix, sugar, and vanilla in a large bowl to mix them well.
2. Then, add plant milk and stir. The thickness of the pancake will depend on the amount of plant milk you put. Leave the gluten-free pancake batter for a few minutes so it can make your pancake fluffier.
3. Put a pan on medium heat and coat it with cooking spray or vegetable oil.
4. Right when the pan is heated, pour the batter into the pan. The normal size of a pancake will make ¼ cup of batter.
5. Cook for 1-2 minutes until the pancakes' surface has bubbles, then flip to the other surface with a spatula until the pancakes are all browned.
6. Pour them to a plate with a baking sheet and put on powdered sugar.
7. Enjoy your delicious vegan pancakes!
Bisquick Banana Pancakes
If you love the taste of fruit in your pancake, my recipe for the vegan Bisquick pancakes banana edition is just for you. In this gluten-free pancake recipe, we will use golden syrup instead of powdered sugar for a classic taste. If you don't have it at home, you can also use a golden syrup substitute to keep the same taste.
Ingredients
2 cups of Bisquick original pancake baking mix
Two ripe bananas
1 liter of vegan milk
Two tbsp sugar
¼ teaspoon of salt
One teaspoon of vanilla
One teaspoon of cinnamon
1 cup of golden syrup
How To Do It?
1. Add sugar, salt, pancake mix, and cinnamon to the mixing bowl
2. Peel one banana and mash it in the bowl along with vegan milk and vanilla. Mix them all well but pay attention to over mixing.
3. Heat the pan at medium-high heat and coat the pan with coconut oil. Then add the batter inside once the pan is heated. ¼ cup of batter should be the right amount for every pancake.
4. Flip the pancakes when the sides are getting dry and bubbles in the middle. Cook for 1-2 minutes and flip until the pancakes are all golden brown.
5. Serve the pancakes with sliced bananas and syrup on top of the stack.
Bisquick Pumpkin Pancakes Muffins
A stack of pancakes can be tiring to have over and over again. Let's try something different! If you love pancakes but prefer the small muffin size, check out my pumpkin pancake muffins recipe.
Ingredients
2 cups of Bisquick pancakes
12 ounces of 100% pumpkin puree
One teaspoon of cinnamon and vanilla
Two tablespoons of brown sugar
Cup of almond milk
Three teaspoons of baking powder
½ cup of chocolate chips or walnut (optional)
How To Do It?
1. Heat oven to 176 Celsius degree.
2. Add vegan pancake mix, sugar, baking powder, salt, and cinnamon to a mixing bowl.
3. Add pumpkin, vanilla, cup of milk, and mix it well.
4. Use a 12-muffin tin and fill the batter inside.
5. Put inside the oven and bake for 20-25 minutes. Leave the muffin cool down for a few minutes.
6. Enjoy your pumpkin pancake muffins!
FAQs
Is Bisquick Vegan Pancakes Healthy?
It depends on the wet ingredients of each Bisquick pancake mix. For example, the Heart Smart Baking Mix is a low-fat product that is much healthier than the other products.
Instead of 6 total grams of fat, 1.5 grams of saturated fat as in a regular one, Heart Smart Baking mix has only 2.5 grams of fat, which is suitable for people with a heart condition. However, it is not as tasty as other Bisquick products.
Can Bisquick Pancake Batter Be Prepped Before Baking Time?
Sometimes we can be extremely busy and have no time to do the whole pancake process at once. Fortunately, it is possible for you to prep the pancake batter the night before for a vegan breakfast.
What you can do is to have your batter ready in an air tight container and put it in the fridge. You can reheat it in a microwave or an oven.
Conclusion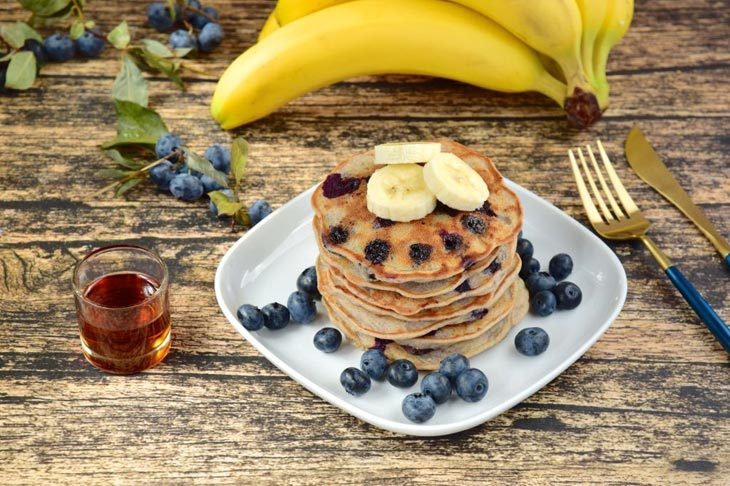 Pancakes is a great dessert with simple ingredients for those who seek a delicious and convenient dish.
I love the taste of those warm, soft, creamy and fluffy pancakes with maple syrup when it comes out of the pan, and it should be available not only for ordinary people but also vegans.
I had a good time testing and exploring those vegan pancake recipes and seeing the happiness on my friends' faces when they enjoy the pancakes.
I hope with my three easy Bisquick vegan pancakes recipes; you can also create many more lovely dishes for your family and friends.