As a cook, I've certainly come to appreciate the versatility of vinegar in the kitchen. Its neutral acidity, bold flavor, and unmistakable scent make it an ideal ingredient for adding flavor or marinating meats.
However, I've also learned the hard way that too much vinegar can quickly ruin a dish.
But I've discovered that with a few simple tricks, you can salvage even the most vinegar-heavy dish and make it taste delicious once again. Although it may not undo all the damage, these simple ways to cut vinegar are worth a try to save your meal and make it enjoyable.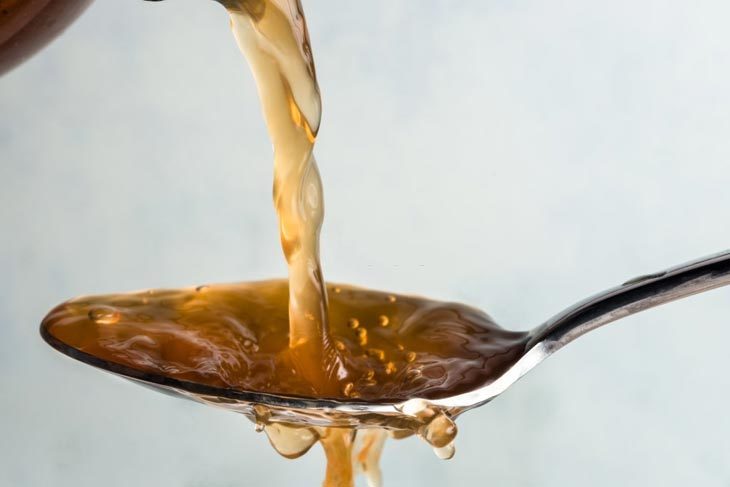 How To Fix Too Much Vinegar (5 Ways!)
Vinegar has a distinctive smell and acidic taste. There are many types of vinegar, and each type has a different level of acidity. So learning how to cut vinegar taste can be applied to all these different types of vinegar easily.
For example, apple cider vinegar is strongly sour, while rice vinegar provides a much milder taste.
No matter how acidic the vinegar is, here are five ways to neutralize the taste of vinegar in food when there is simply too much vinegar taste.
Add Sweetness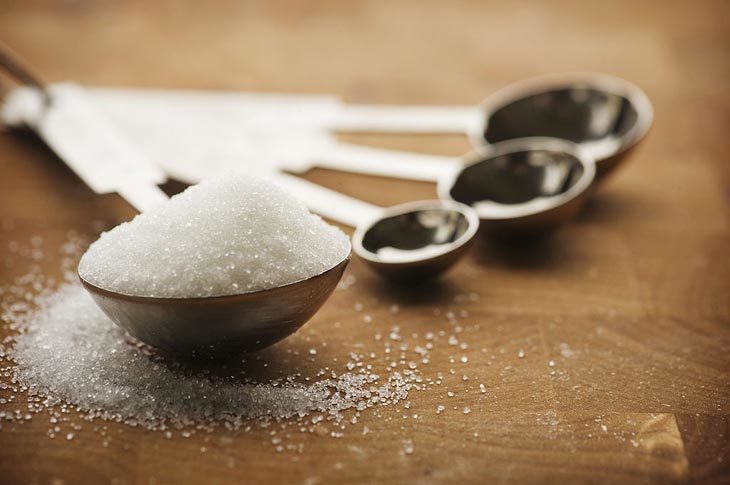 The first method to neutralize the vinegar taste is to add sugar to the food. Sugar and vinegar, when combined, can balance each other out quite well.
So, how much sugar do you add? Well, that depends on how acidic the dish is. Start with a dash of sugar, and taste again. A little bit of sugar goes a long way, so don't ruin the dish further by adding in a lot all at first.
Continue adding small amounts (maybe like 1/2 tsp) at a time and remixing. Taste, and add more if needed.
In place of sugar, you can use agave, honey, artificial sweetner… really anything that will add sweetness to the dish. The key here is to add it in small amounts.
Add Fat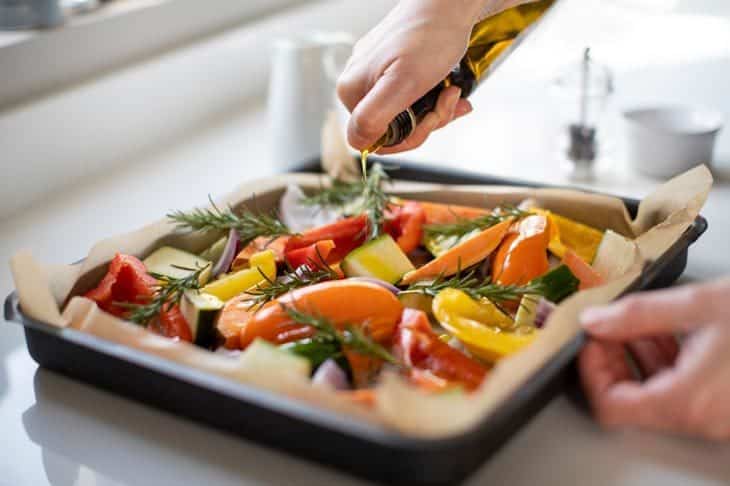 If adding sugar isn't your thing, or the dish wouldn't work with sugar, try adding oil instead.
Lemon juice is often used to cut through fatty dishes. Interestingly, it works the other way around, as well.
The added fat in the oil can decrease the sour, acidic taste in food. To get specific, the fat molecules coat your mouth and prevent you from tasting the full acidic flavor.
Butter, cooking oil or even fatty foods like cheese will help drop the acidity level in foods. Just like with the sugar option above, start with small amounts at first, and retaste. You can always add more butter/oil/etc, but you can't take it out!
Add Baking Soda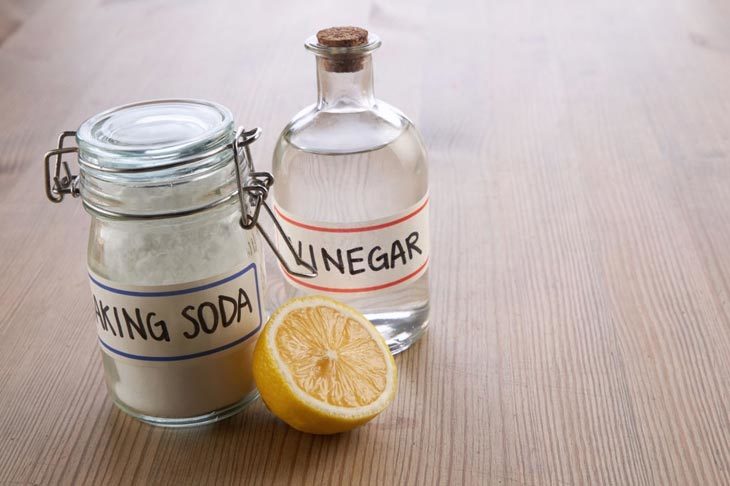 Let's go to chemistry class.
Alkaline ingredients such as baking soda help reduce acidic taste by creating a chemical reaction.
The baking soda will take the vinegar, transforming CO2 and water. As a result, the vinegar will become less acidic. In other words, the alkaline will counteract vinegar's effect.
So, you can try adding a pinch of baking soda to the food to cut the vinegar taste. The benefit of this method is that baking soda won't add any extra flavorings to your food, like sugar or oil.
Mix With Salty Food
If you'd like to know how to neutralize vinegar without baking soda, then you may like our mix with salty food tip!
This may not be a popular tip, but in fact, you can add more saltiness to the food to neutralize its taste. A few sprinkles of salt may balance the vinegar's unpalatable sour taste.
The salty and sour flavors, in fact, are interpreted from the same area of the brain. Thus, if you increase the saltiness, you will weaken the brain's ability to process the acidic taste from the vinegar. Crazy, but it may just work.
To increase the effect without making your dish too salty, combine salt and sugar can get you the same effect.
Dilute The Food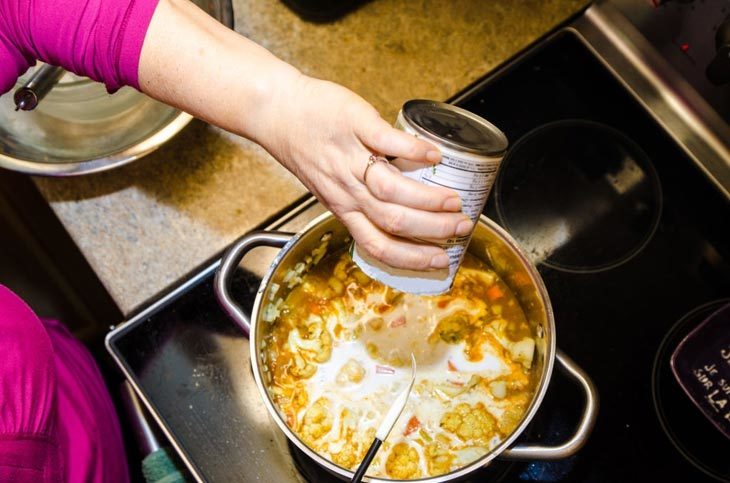 Well, as a last-ditch effort, you can always try to dilute the food. By adding more liquid (not vinegar!) to the dish, you'll spread out the acidic taste over a larger amount of food, thus decreasing the acidity levels.
Depending on the dish, it can be water, juice, soup… really anything that is liquid and works in your specific recipe.
After diluting, taste the food again to check the flavor. If it became too bland (especially if you added water), you can add sugar or salt to give it a pop of new flavor.
What Happens If You Add Too Much Vinegar In Food?
The more vinegar you use, the more sour and bitter the food tastes.
Too much vinegar will mostly just make your dish taste bad. You'll need extremely high amounts of it to do any real harm to your body.
If you mistakenly added a gallon of vinegar to your dinner, then it's best to just throw it away. No amount of sugar or oil will fix it.
Based on the type of vinegar you use, the vinegar can make you feel slightly uncomfortable or unpalatable. Too much vinegar will certainly ruin a dish.
Eating a dish with too much vinegar to the food will make you feel uncomfortable, but it won't be harmful.
The Bottom Line
Throughout this post, we learned how to cut vinegar taste with five different approaches. There may be others, but these are the best ways to do it safely in our opinion.
If we had to choose, adding sweetness to the dish will do the best job. The others should be seen as secondary options to adding sugar.
I hope this article is helpful for you, and that you're able to save that dish! Next time, be careful with how much vinegar you add when cooking. While it's hard to fix, it is not impossible!
More Cooking Hacks To Learn