9 Malt Vinegar Substitutes
Vinegar is a staple ingredient in many recipes, used for adding flavor, preserving foods, and even as a cleaning agent. Malt vinegar, in particular, is a popular variety that is commonly used in recipes such as fish and chips, pickling, and salad dressings.
However, if you find yourself in a situation where you don't have malt vinegar on hand or want to try something new, there are plenty of malt vinegar substitutes you can use. In this blog post, we'll explore some of the best alternatives to malt vinegar and how to use them in your favorite recipes.
So, whether you're looking for a new flavor profile or just need a quick substitution, read on to learn more about malt vinegar substitutes.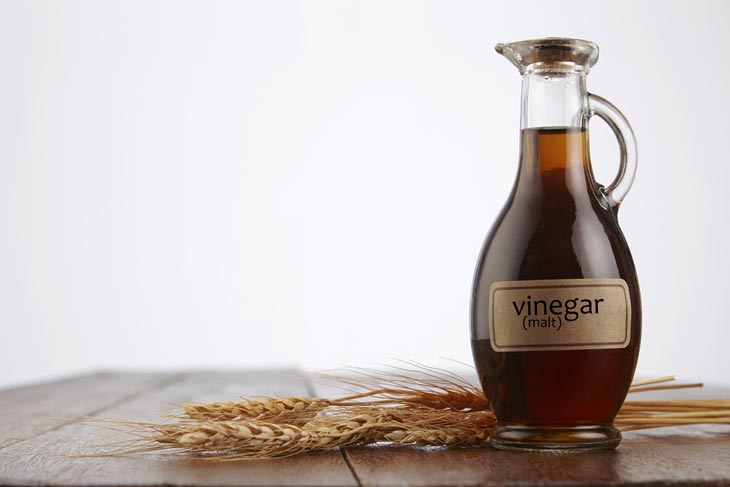 What Is Malt Vinegar?
Malt vinegar is a type of vinegar that is made from malted barley, which is a type of grain that has been allowed to germinate before it is dried and used for brewing beer. The malted barley is mashed and fermented to produce beer, which is then allowed to age and undergo a secondary fermentation process to produce vinegar.
Malt vinegar has a distinct flavor and aroma that is slightly sweet, with a tangy and acidic taste. It is commonly used in British cuisine as a condiment for fish and chips, and is also used as a pickling agent for vegetables and other foods.
It is also known for its health benefits, as it contains acetic acid, which has been shown to have antibacterial properties and can aid in digestion. Additionally, malt vinegar is a low-calorie and fat-free condiment that can be used to add flavor to meals without adding excess calories or unhealthy fats.
Top 9 Recommendations For A Malt Vinegar Substitute
1. Apple Cider Vinegar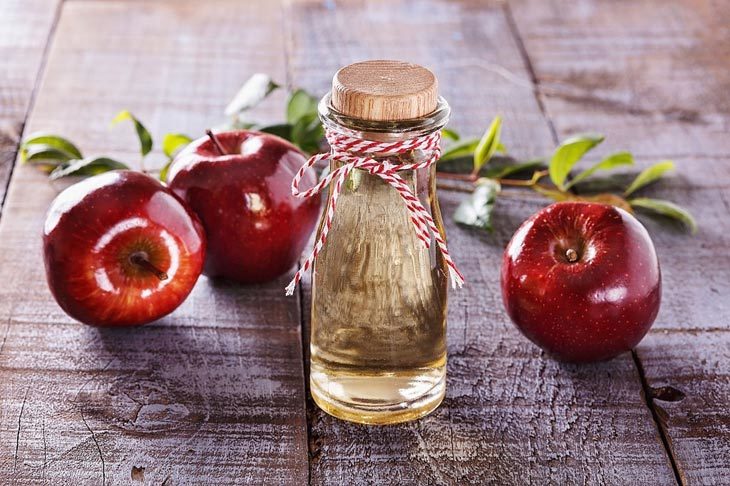 The first name we want to mention in this substitute malt vinegar list is apple cider vinegar. It has a fruity flavor and mild taste.
In terms of taste, it is pretty similar compared with malt vinegar, so you can also use them for chutneys, salads, marinades with the same amount.
What will we consider that cider vinegar is the best substitute for malt vinegar?
In particular, this type is very suitable for pickling because it easily soaks into food and gives the dish a strong flavor.
A tablespoon of apple cider contains many ingredients that promote human health. For example, Chlorogenic acid lowers bad LDL cholesterol levels and reduces the risk of heart disease.
The acetic acid in this food also aids weight loss by lowering blood sugar, lowering insulin levels, reducing fat storage, etc.
Drinking this malt vinegar replacement and honey every morning helps cleanse the body, detoxify the liver, and strengthen the immune system.
However, people with diabetes and taking medications that lower blood sugar should limit this spice. Because blood sugar can drop too low, causing low blood sugar, dizziness, confusion, and weakness.
Equivalent Ratio: 1 tablespoon of malt vinegar = 1 tablespoon of apple cider vinegar.
2. Red Wine Vinegar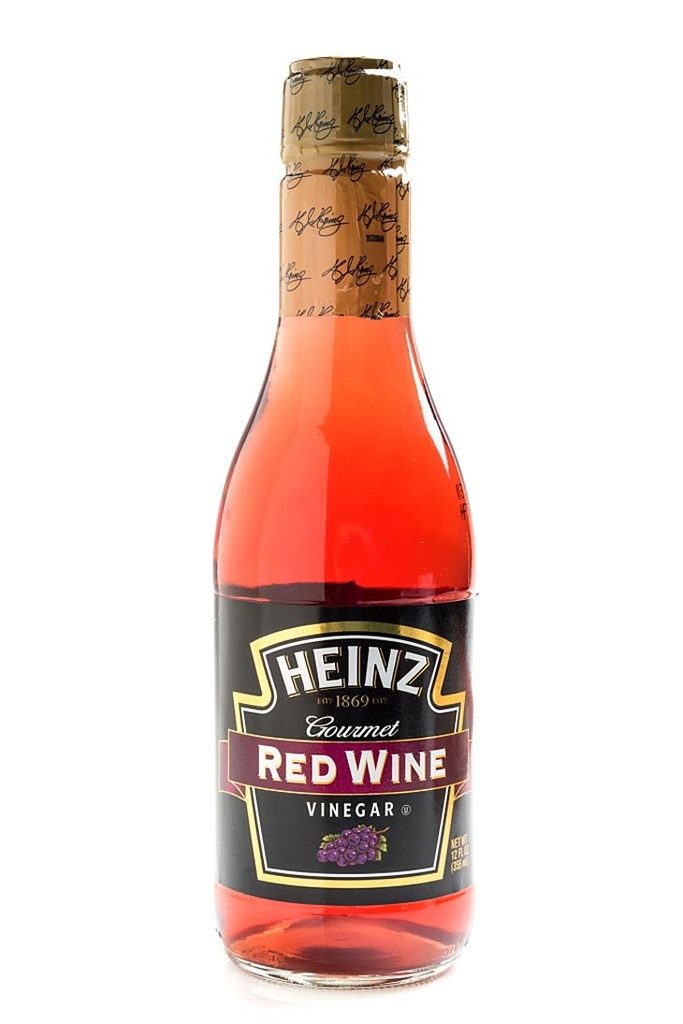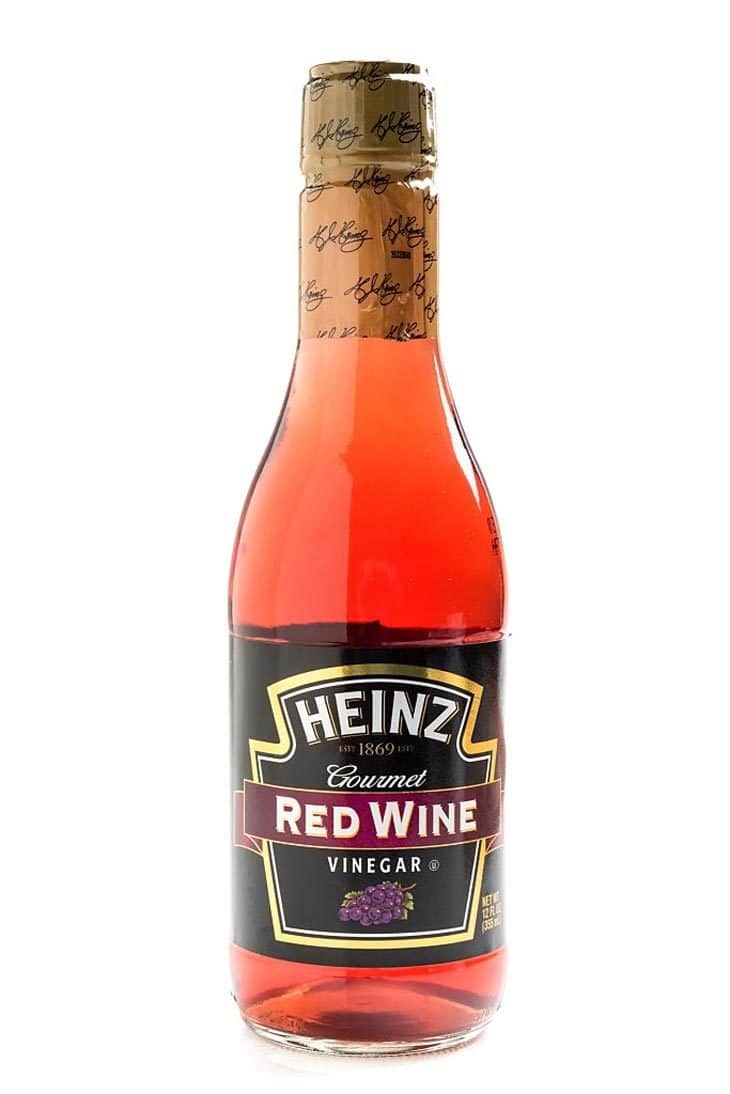 People produce this spice by fermenting carbohydrates into red wine, then filtering and bottling. That is why it has a sweeter flavor and sour taste characteristic of grapes rather than malt.
However, you can still use it as a substitute for malt vinegar in recipes to enhance the flavor of dishes. The replacement ratio is 1:1, or you might depend on your flavor to adjust.
Another plus point to this spice is that it also offers a lot of health benefits:
Lowers blood sugar: Its acid profile increases glucose absorption and slows the digestion of carbs.
Prevent cancer, beautify skin: Red wine vinegar is rich in anthocyanins (pigments in red fruits) and other antioxidants.
Aids in weight loss: Acetic acid helps increase fat burning, reduce cravings, and reduce fat storage.
Improves heart health: Acetic acid and resveratrol can help prevent blood clots, lower cholesterol, and reduce inflammation and blood pressure.
3. White Vinegar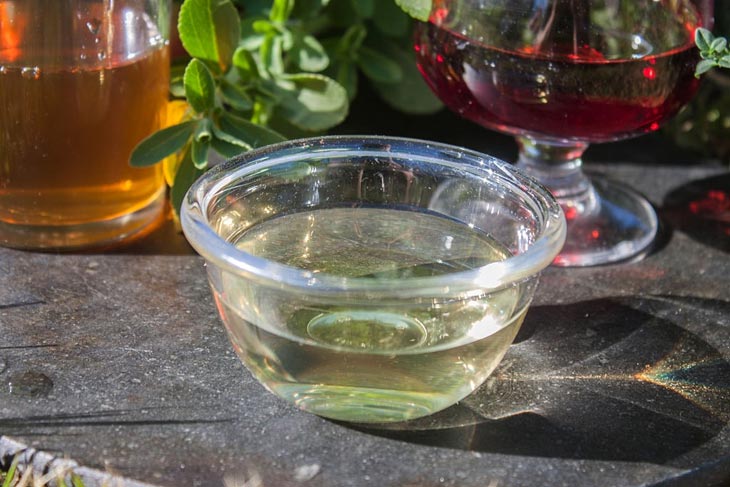 Apple cider can be a great choice for the malt vinegar alternative, but it's not always within your reach. White vinegar is different. You can easily find it in any supermarket.
One caveat when using this spice is that it has a stronger flavor than the malt one and has a bit of sweetness at the end.
Therefore, you should add a smaller amount than what is stated in the sorts of recipes and increase if necessary.
Like other options, white vinegar also has many benefits for human health, such as: lowering blood sugar, slowing the gastric emptying rate, reducing bad cholesterol, and being antibacterial.
4. Balsamic Vinegar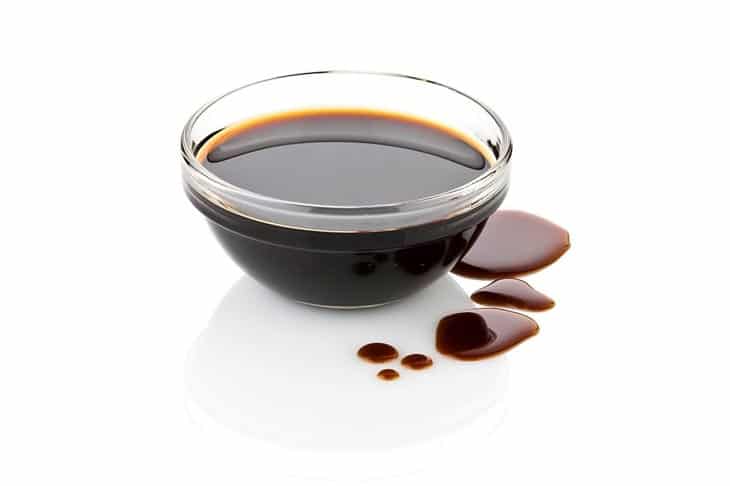 If you are looking for a malt vinegar substitute for fish and chips, balsamic is ideal. This grape-fermented sour spice has a dark brown color, a characteristic sour taste, and a slight sweetness.
While using it to replace it, the recommended ratio is 1:1.
This is why many chefs also choose this spice for sauces, fruits, chicken, steaks, etc.
Although it is quite expensive due to the complicated production process, it is still an indispensable spice in Italian cuisine because of its benefits.
Using balsamic with meals can help lower blood cholesterol, deal with harmful substances in the body, support digestive system health, improve gut health, and help improve immunity.
Besides, it also makes you feel fuller for longer, is diabetes-friendly, improves blood circulation, and helps stabilize blood pressure. Women can also make their skin whiter, healthier, and prevent acne.
5. Fruit Juice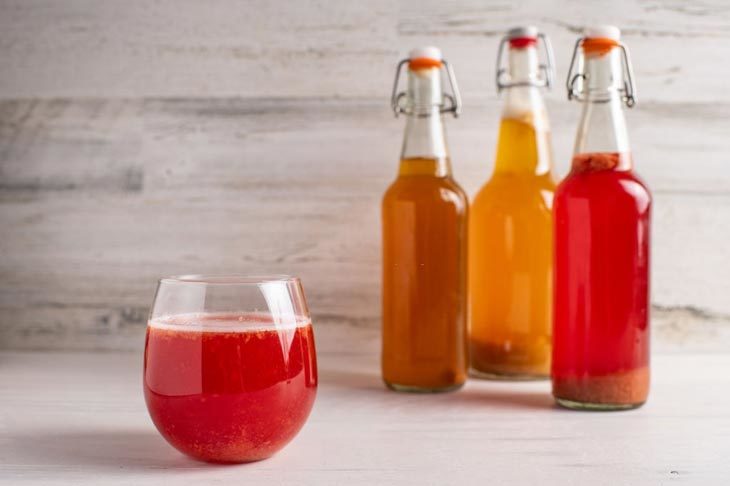 We all know that fruit is a rich source of vitamins, but juices such as lime juice, grape juice, apple juice are also a great substitute for vinegar in cooking.
The fruit juice has a taste quite similar to malt sour spice but milder. Thus, it is suitable for those who prefer mild sourness, the freshness of citrus juice rather than the rich sourness that has been fermented.
This also allows you to easily incorporate them for salad dressings, chips, or amazing dessert recipes.
Have you tried mixing a salad with a cup of lemon juice (or orange juice), olive oil, a  teaspoon of sugar, a little salt, green pepper, and herbs? If not, give it a try, and it certainly won't let you down.
In addition to the delicious taste, this product also gives you many benefits such as increasing resistance, preventing cancer, losing weight, treating acne, beautifying the skin, etc.
6. Rice Vinegar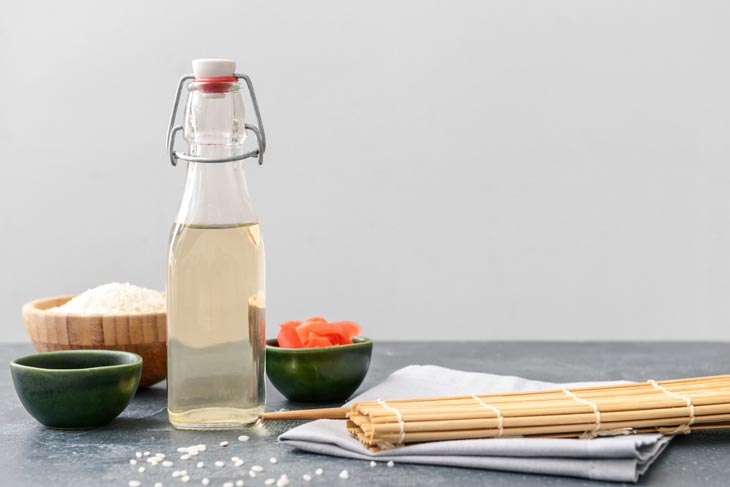 Another name is rice wine vinegar. It is a fermented product from rice (rice wine/glutinous wine) and a popular seasoning in Asian recipes.
This substitution for malt vinegar has many colors. The color of this spice will depend on the type of rice that makes the acidulant, most commonly transparent, yellowish, red, or black.
It has a mild, sweet taste and contains very little acid, not overpowering. Therefore, you can use it for most food dishes but don't forget to adjust the proportions to suit each recipe.
Not only about taste, but this type also has many great health benefits. It has a positive effect on almost every organ in the body, such as the immune system, digestive system, cardiovascular, skin, etc.
7. Sherry Vinegar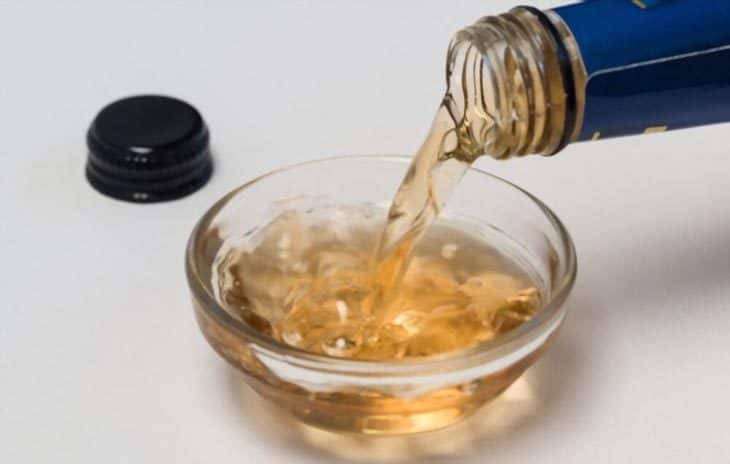 The next sub for malt vinegar is sherry vinegar – a spice that originates from the Sherry region in southern Spain which made from sherry wine.
Twenty-four months of aging in oak barrels gives it distinctive tastes like Reversa aroma. A few drops of this one will add bright flavor to all your dishes.
Sherry goes well with strong salads such as chicory and kale and arugula, tomatoes, and lentil dishes. You can also use it to marinate meat, but marinate fish, etc. Its acidity adds mild flavor and balance to the food.
Sherry is a useful spice in the kitchen because it can change the texture of foods when making small cheeses.
Not only that, but some people also use it to soak food as a preservation method to help prolong shelf life.
8. Black Vinegar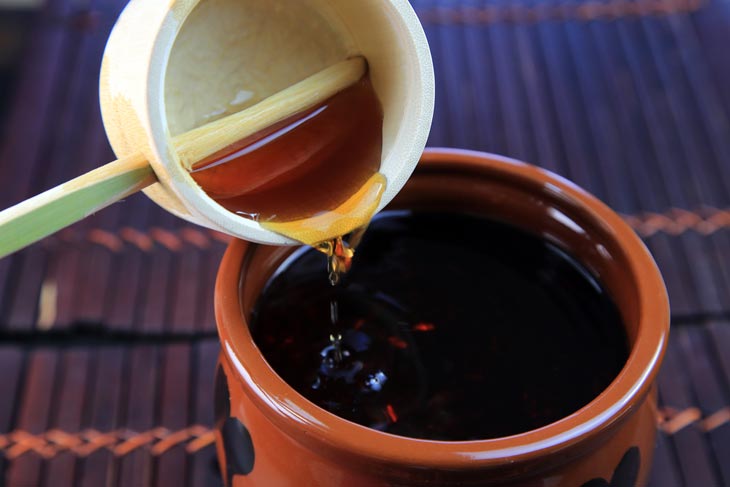 To produce this product, people will combine fermented red brown rice with husk and barley bran, fresh apricots, perilla leaf essence, sesame oil essence, etc., and then incubate according to traditional methods.
This spice is the familiar flavor of many Asia countries such as China, Japan, etc.
With ingredients rich in acetic acid and amino acids, this malt vinegar gluten-free substitute has the effect of losing weight reducing belly fat & cholesterol for people with high blood pressure and obesity.
Yet, you might consider adjusting the amount used in your recipe less than using malt.
9. Champagne Vinegar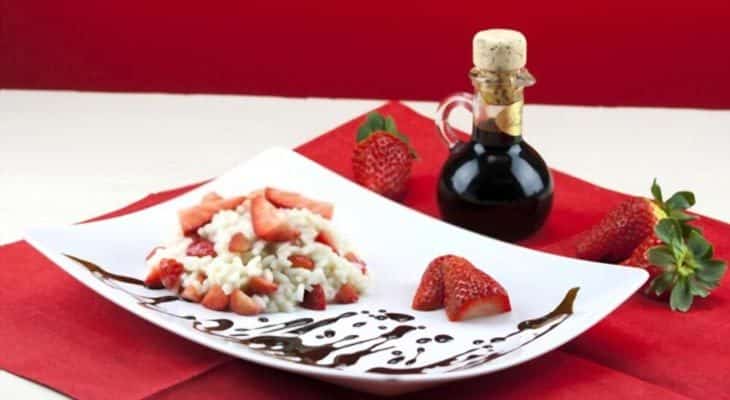 Champagne vinegar results from the fermentation of sparkling champagne, with the main ingredients being a blend of Pinot Noir, Chardonnay, and Meunier grapes. Thus, you can feel the smell and taste of champagne in it.
It is ideal for mayonnaise or hollandaise sauces salads.
What Are Malt Vinegar's Health Benefits?
More than a flavoring agent for dishes, this spice, with over 10,000 years of history, is also useful for users. Its components are playing no small role in improving our health:
Medicine
In addition to cooking, this spice is also very useful for people who often have arthritis. Drinking a mixture of this sour substance and honey every day helps reduce pain and swelling in the joints.
Diet Aid
The acetic acid present in this spice helps speed up the body's metabolism, helping to burn more fat.
It also can "destroy" fat in the abdominal cavity. This acidifying agent also works to make the skin radiant and smooth.
Calcium Absorption
Few people know that this additive is also a source of calcium synthesis for the body. This is really good news for people who cannot absorb lactose from dairy or vegetarianism.
Food Cleanser
If pesticide residues in vegetables and fruits worry you, add a few drops of this product to the sink every time you wash them. This method can help you get rid of these harmful substances.
Related Questions
What Is The Difference Between Malt Vinegar And Vinegar?
The main difference between these two spices lies in the processing process. Specifically, the normal production process has an extra purification step, while the malted barley one does not.
Another thing is that grain products have a mild flavor, along with a hint of sweetness.
Is Balsamic And Malt Vinegar The Same?
As mentioned above, you can use either of these additives interchangeably because, in essence, they both work to increase the dish's acidity.
However, they have different origins. Not a grain-based extract like the rest, balsamic is a product of wine distillation.