If you are a big fan of Fall recipes, then you are going to love this collection of slow cooker apple recipes that are perfect for the season!
This is the recipe collection for you if you are a fan of apples and cinnamon. Make one of these dishes and your house will be filled with the aroma of Fall instantly.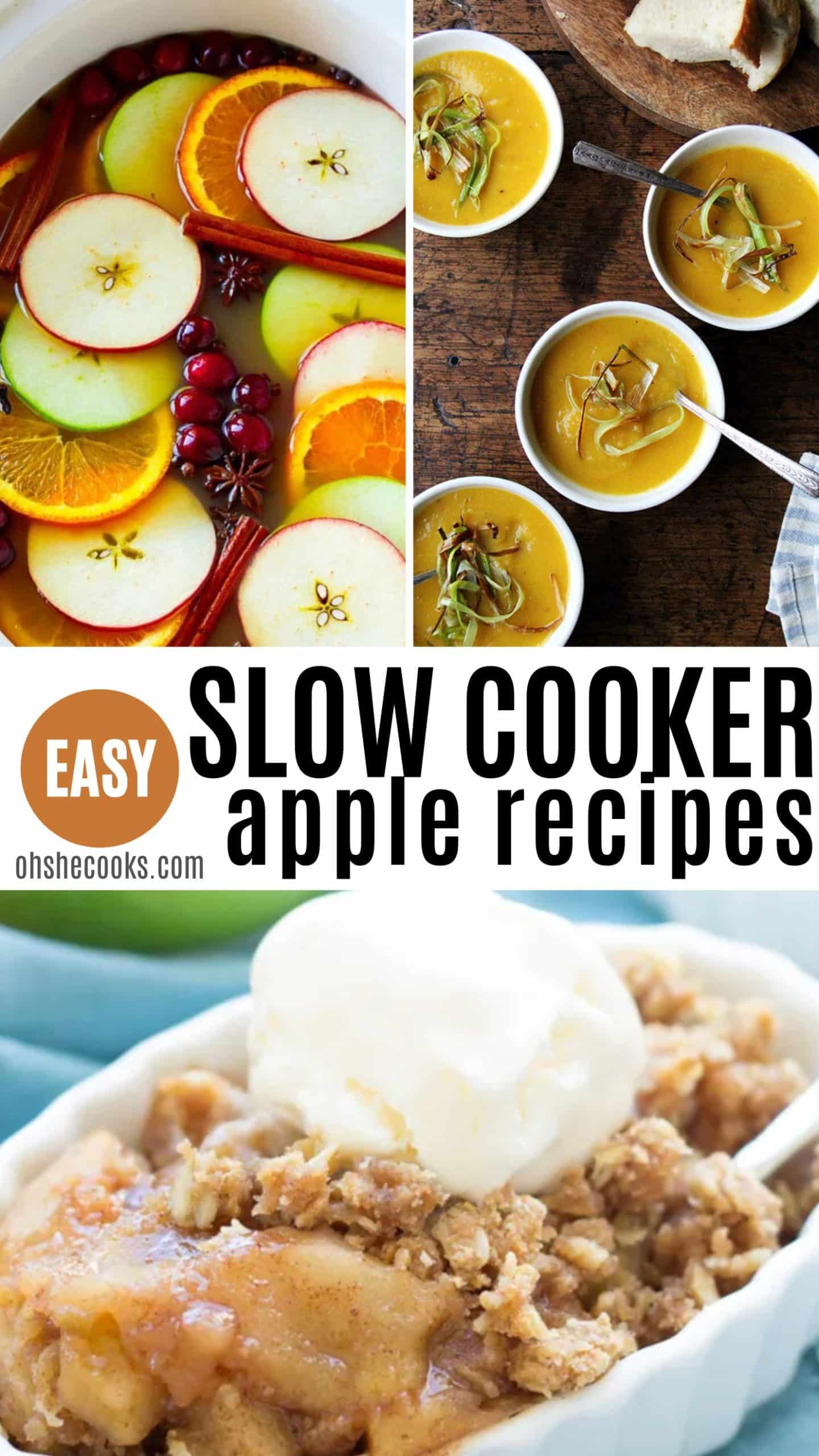 8 Slow Cooker Apple Recipes to Make This Year
Below you'll find the family favorites like apple cider and cobbler, all of which are easy to make in the slow cooker. There are even a couple of dinner recipes with apples too!
If you want to make easy Fall dishes, then these slow cooker apple recipes below were curated just for you.
Note: A slow cooker and a Crock-Pot are actually two terms that are often used interchangeably, but they refer to the same type of kitchen appliance. The term "Crock-Pot" is a brand name that has become synonymous with slow cookers.
Apple Cider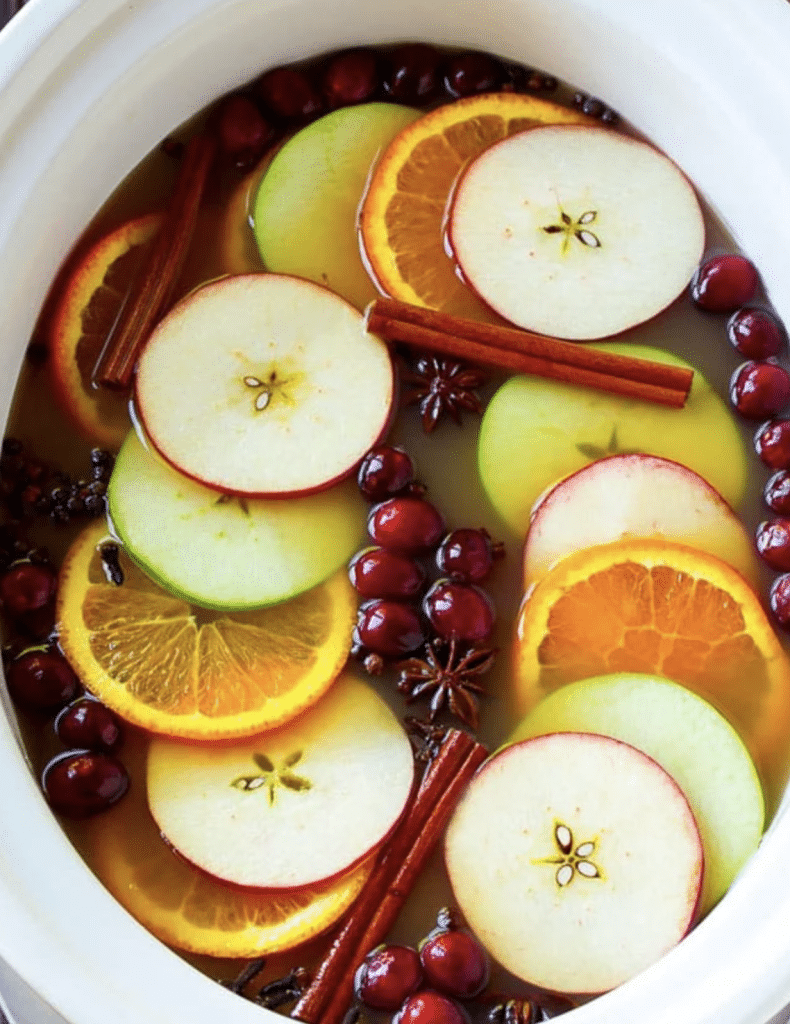 This homemade apple cider is made low and slow in the crockpot to give you the ultimate flavor experience of Fall! If you are craving a warm glass of apple cider, then this is the perfect slow cooker recipe for you!
Not only is it easy to make anything made with the crockpot is a set and forget it type of recipe which is perfect for busy families!
---
Apple Cobbler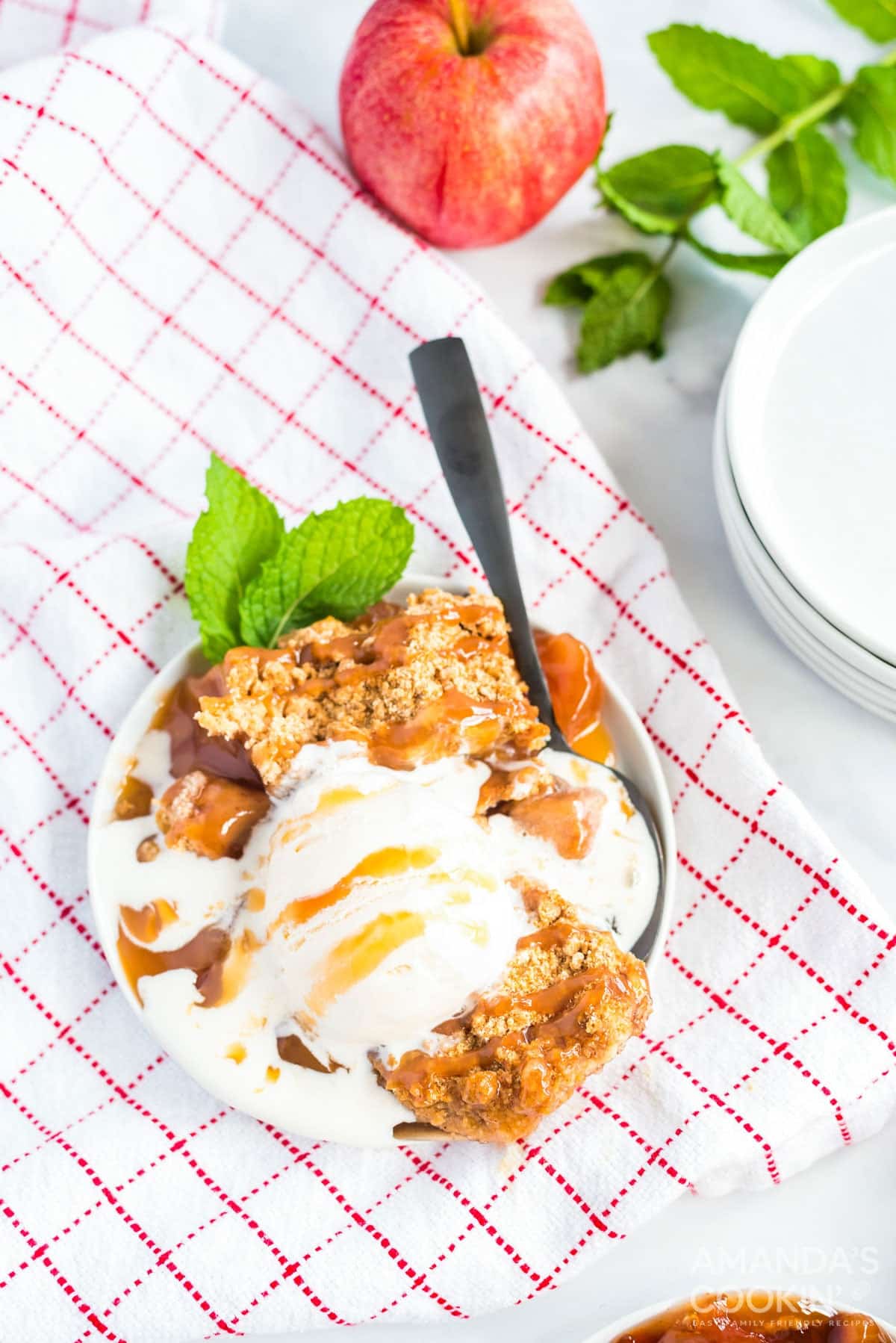 Apple cobbler made in a slow cooker is a delightful dessert that combines tender, spiced apples with a buttery, biscuit-like topping. The slow cooker allows the flavors to meld together while creating a soft, moist texture.
As the cobbler cooks, the sweet aroma of apples and cinnamon fills the air, making it even more enticing. Served warm with a scoop of vanilla ice cream, this slow cooker apple cobbler is the perfect comforting treat for any occasion.
---
Apple Cinnamon Oatmeal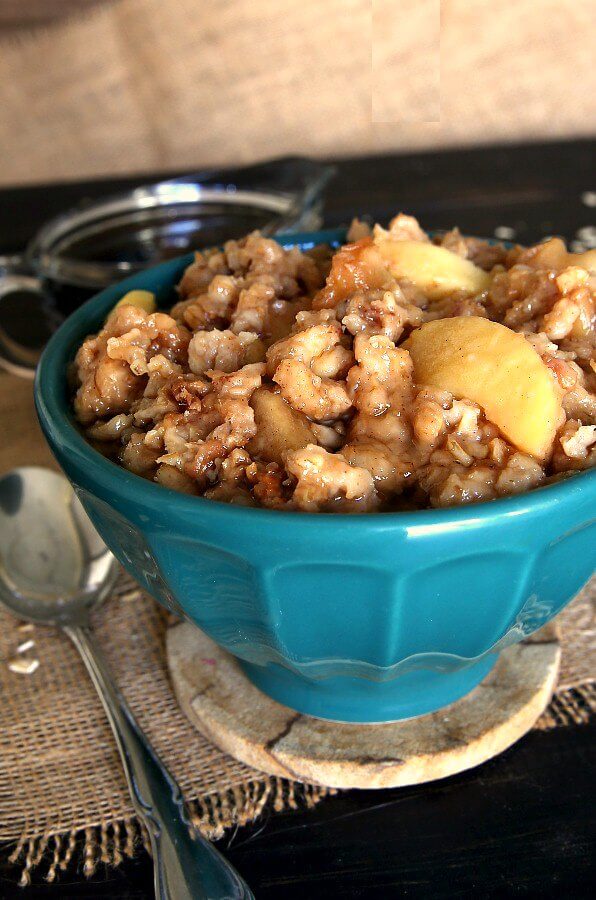 Apple and cinnamon oatmeal prepared in the slow cooker is a comforting and effortless breakfast option. As the oatmeal cooks slowly, the flavors of sweet apples and warm cinnamon infuse into the oats, creating a fragrant and flavorful dish.
The slow cooker method ensures that the oatmeal becomes creamy and perfectly cooked, with a satisfying texture. With minimal prep time, waking up to a warm bowl of apple and cinnamon oatmeal from the slow cooker is a delightful way to start the day.
---
Apple Crisp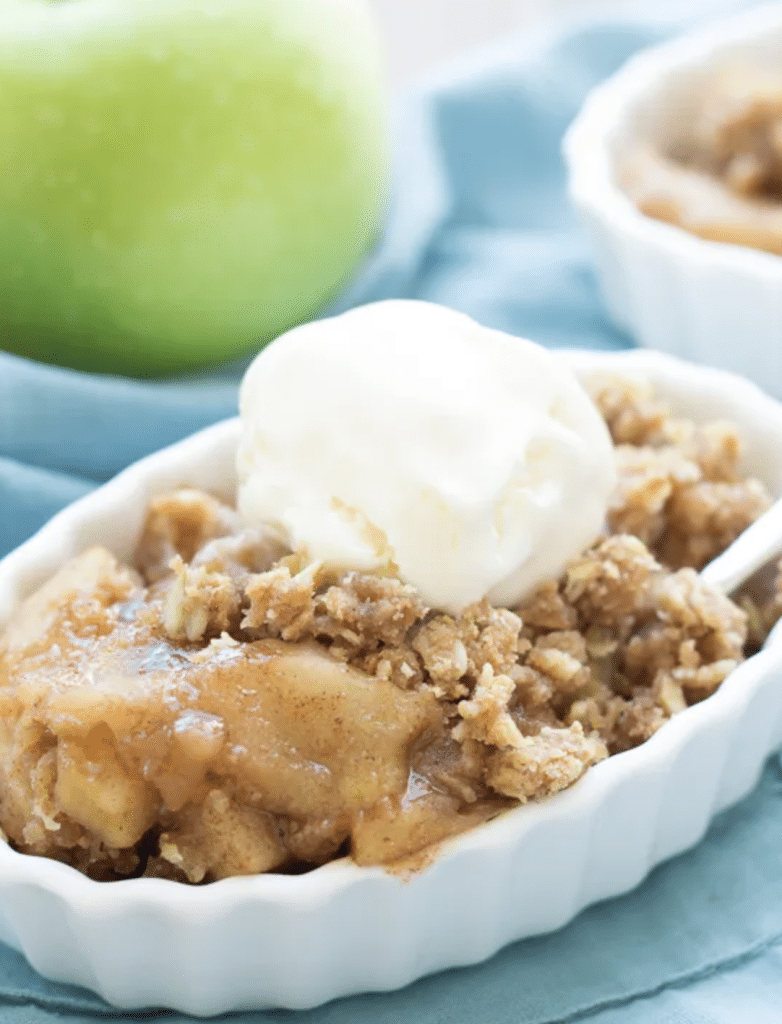 If you want an apple recipe that you'll go back to time and time again, then this slow cooker apple crisp recipe is the one. Once you give it a try, you'll quickly have a favorite apple dessert you'll want to make over and over in the Autumn months.
---
Apple Butter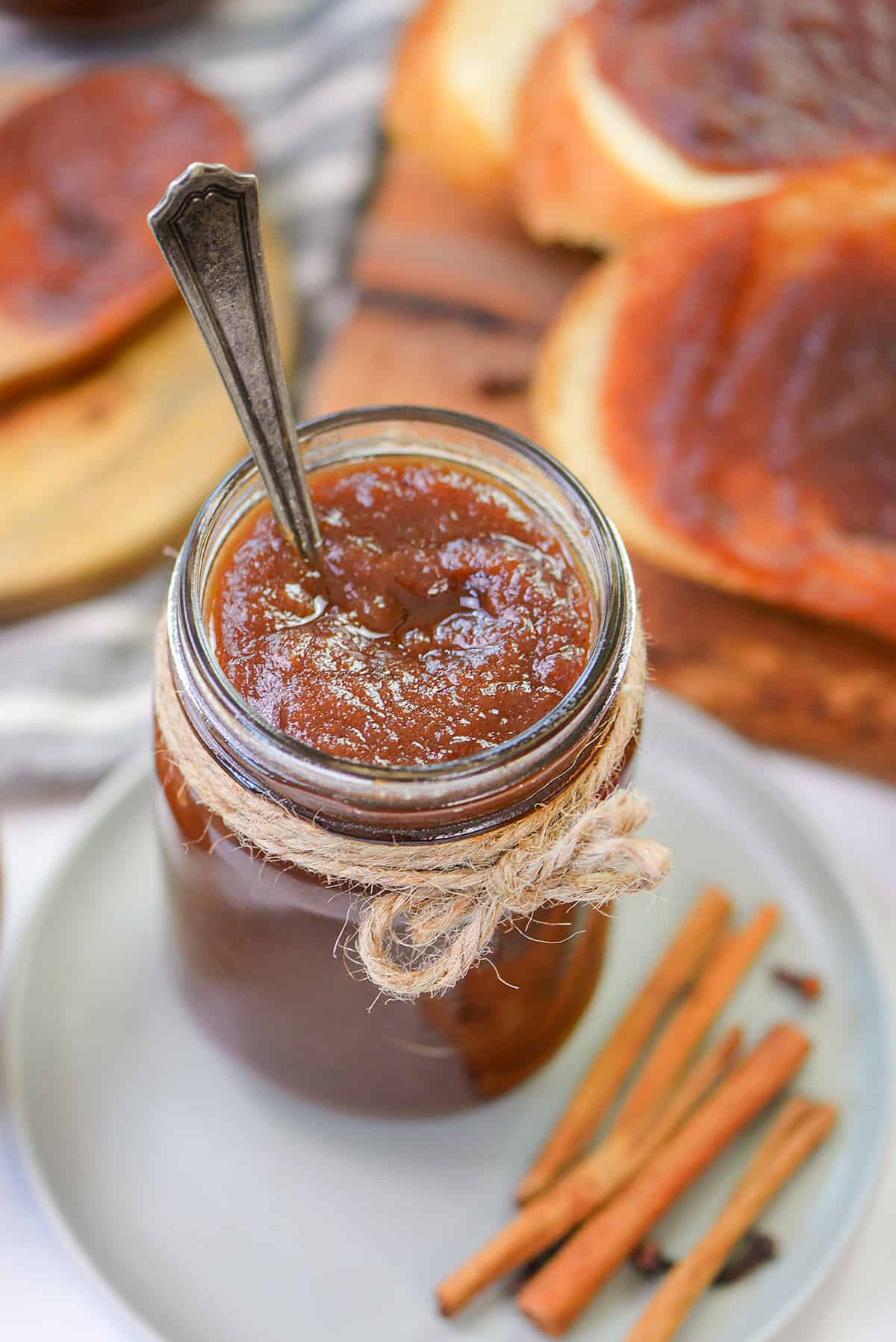 This easy recipe for crock pot apple butter is great for beginners to try. The apple butter is super easy to make and requires minimal prep time to make a smooth, creamy spread that's great for spreading on toast and other things.
---
Stuffed Apples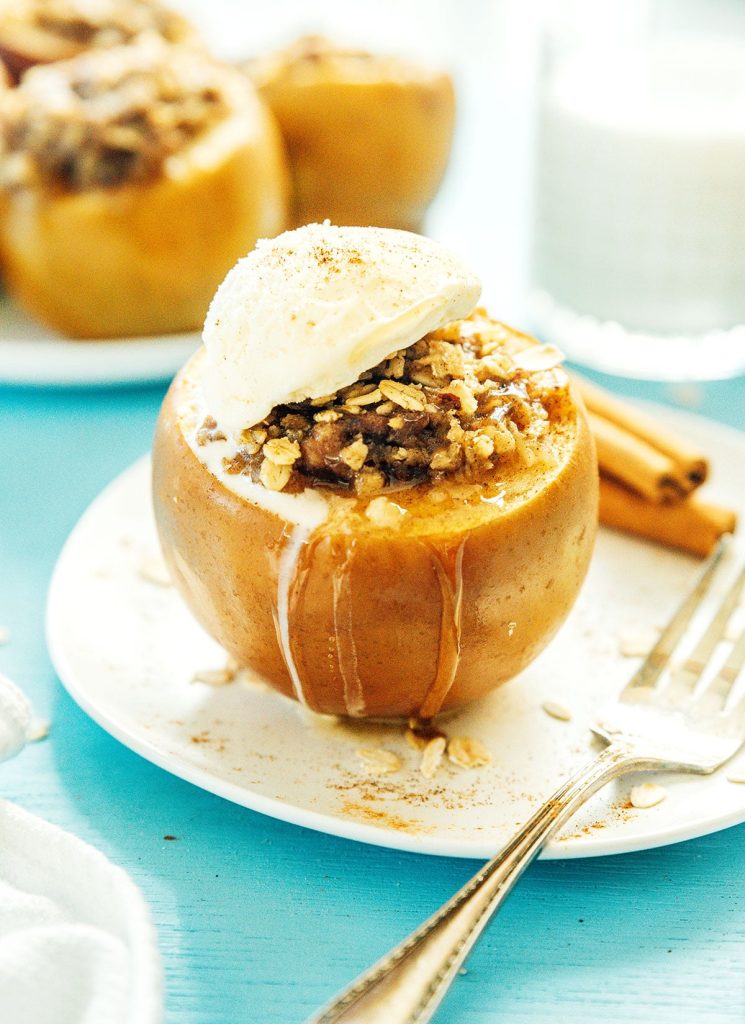 Stuffed apple crisp apples cooked in the slow cooker are a delightful twist on the classic apple crisp dessert. Hollowed-out apples are filled with a delicious mixture of oats, flour, brown sugar, butter, and cinnamon, creating a delectable and crunchy topping.
As the apples cook slowly in the slow cooker, they become tender and infused with the warm flavors of the crisp filling. Served with a scoop of vanilla ice cream or a drizzle of caramel sauce, these stuffed apple crisp apples make for a charming and scrumptious dessert.
---
Apple BBQ Pulled Pork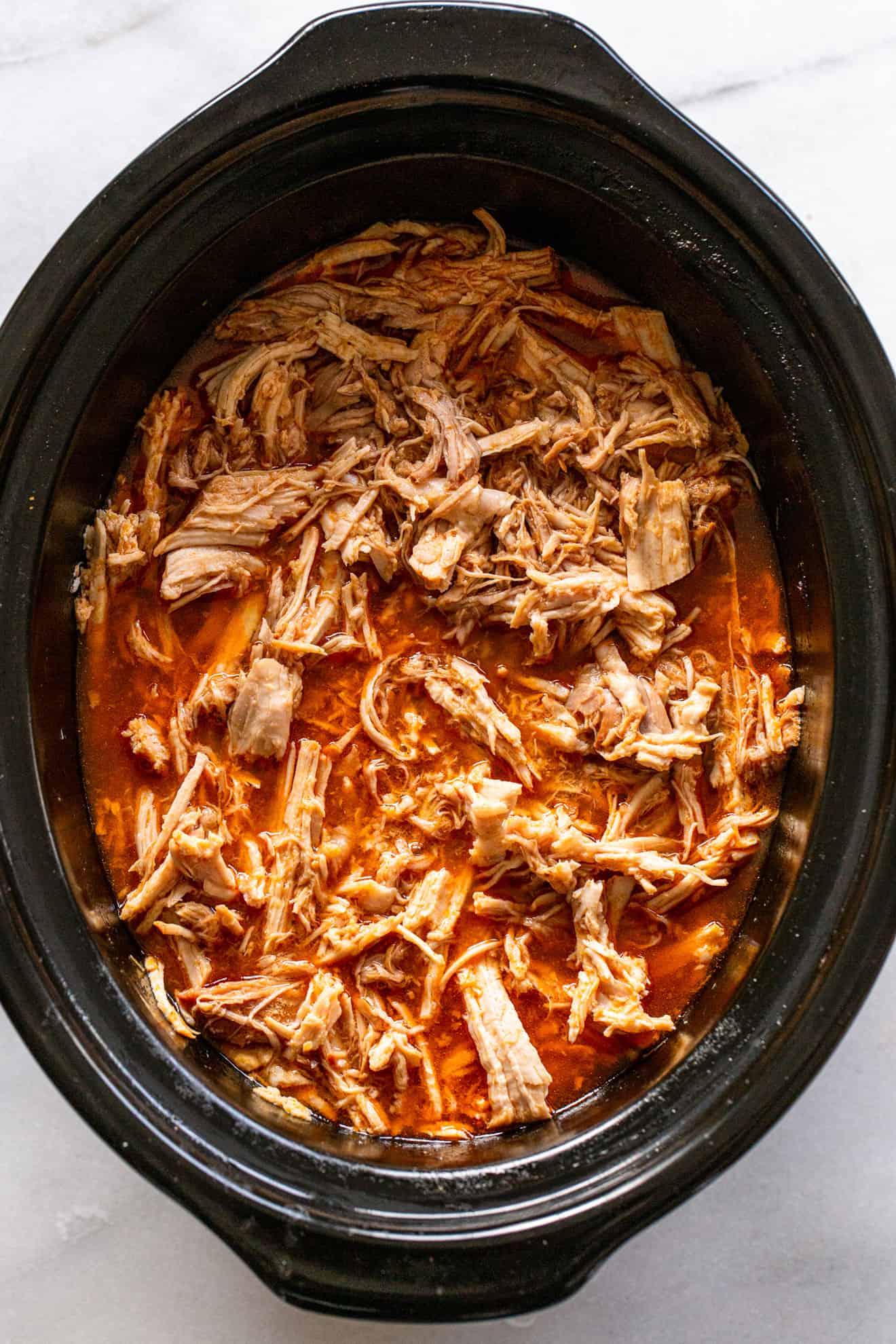 Slow Cooker Apple BBQ Pulled Pork is a mouthwatering dish that combines the rich flavors of tender pork shoulder with the sweetness of apples and the smokiness of barbecue sauce. As the pork shoulder cooks low and slow in the slow cooker, it becomes incredibly tender and infused with the tangy and savory flavors of the barbecue sauce.
The addition of apples adds a subtle sweetness and a hint of freshness to the dish, complementing the savory flavors perfectly. Once cooked, the pork can be easily shredded and enjoyed on buns, sliders, or as a protein-packed topping for salads or baked potatoes.
---
Apple Butternut Squash Soup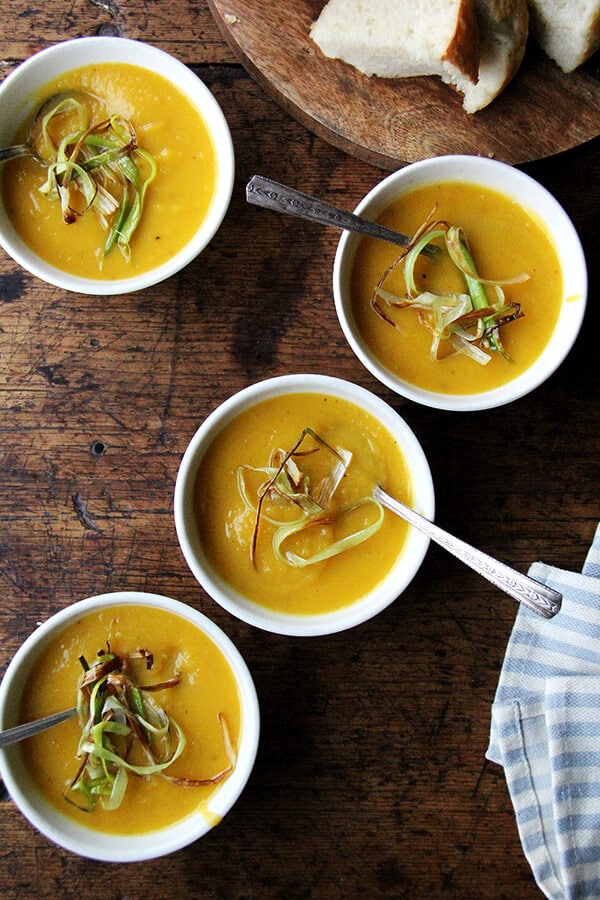 Slow Cooker Apple and Butternut Squash Soup is a comforting and flavorful soup that combines the natural sweetness of apples with the creamy and earthy flavors of butternut squash. As the soup simmers in the slow cooker, the apples, and butternut squash become tender and blend, creating a velvety-smooth texture.
This nourishing soup is perfect for colder days and can be served as a satisfying starter or a light meal, accompanied by crusty bread.
---
More Recipes You May Enjoy
If you enjoyed the apple crockpot recipes above, then take a look at a few of my other recipes below!