Easy Ground Pork Recipes for Dinner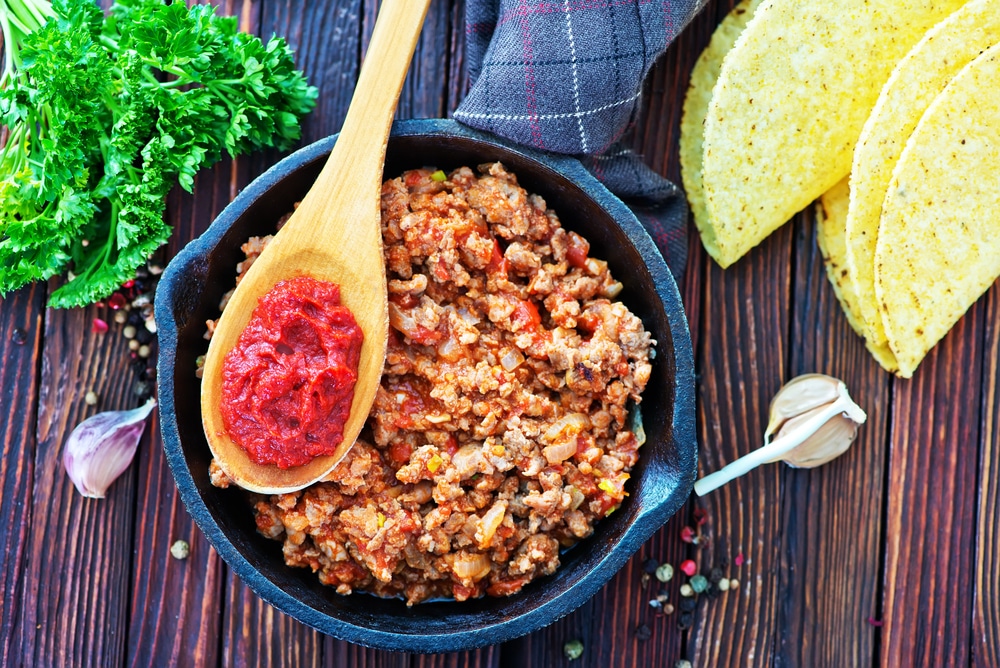 Are you looking for some easy to make dinners that use ground pork? If so, you'll love this list of delicious recipes using ground pork that are all easy to prepare for weekend dinners, quick weeknight family dinners and more!
Every once in a while it is good to switch up the protein in your dinner meals from the standard seafood, chicken, or ground beef and try ground pork instead.
Plus, ground pork is inexpensive, so you can prepare a meal on a budget easily! I can't wait for you to check out these simple ground pork recipes below that the entire family will be sure to love.
---
Common Questions About Ground Pork
How Many Calories are in Ground Pork?
There are 185 calories per 100 grams in lean ground pork, which makes it a healthier choice in some instances than other ground meats like 80/20 beef, which has 254 calories per 100 grams.
Is Ground Sausage the Same as Ground Pork?
Ground pork sausage and ground pork are not the same. Ground sausage has spices added to it for flavor, while ground pork is just plain pork meat that has been ground.
What is ground pork made of?
Pork shoulder, also known as pork butt or Boston butt, is the most common cut of pork used to make ground pork. It may also include trimmed ends of the loin.
---
The 27 Best Ground Pork Dinner Recipes
While I haven't created my own ground pork recipe yet, I found a few that you may enjoy making below from fellow food bloggers. I hope you enjoy this recipe collection of ground pork dinner ideas.
Simple Ground Pork Recipes
If you are ready to try a new recipe using ground pork, then use these simple to make delicious recipes to find your next favorite easy meal for dinner.
---
More Easy Recipes & Posts You May Like