During strawberry season, we as a family always try to find creative recipes to use the large amounts of strawberries we picked. Nothing says screams Summer more than a strawberry filled cupcake bursting with strawberry flavor!
Learn more below about what you'll need to make strawberry cupcakes like the supplies, the frosting and even how to fill them! After you read through those sections, be sure to check out a few of my favorite strawberry cupcake recipes below.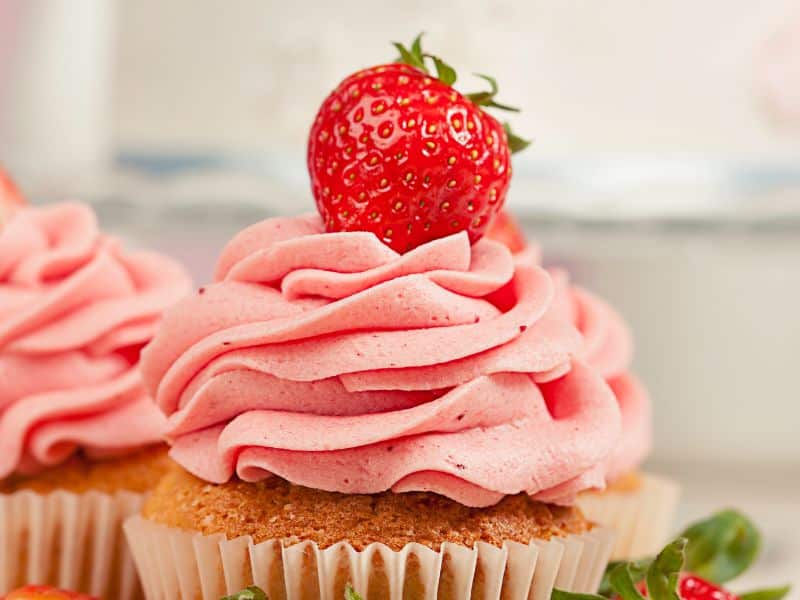 Supplies for Making Strawberry Filled Cupcakes
Here are some supplies (other than the main ingredients) you may need to make cupcakes and icing with, below.
Stand Mixer (hand mixer works too!)
Small bowl, medium bowl and large bowl (large mixing bowl)
Sharp knife
Muffin tin or Cupcake pan
Wire rack (to cool the cupcakes)
Cupcake liners
Cupcake Corer
Container: Use an airtight container to store your filled cupcakes. If they last that long! 🙂
Frosting for Strawberry Cupcakes
You can use a variety of different frostings for your cupcakes. Below are a few different recipes for frosting that are great with strawberry filled cupcakes!
Types of Strawberry Fillings for Cupcakes
Homemade Strawberry Filling: This fresh strawberry filling is always a win when making cupcakes since it uses fresh berries, and is homemade.
Strawberry Jam
Freezed Dried Strawberries
How to Fill Cupcakes
Once the cupcakes are baked, you use a cupcake corer or spoon to remove the center of each cupcake. Save this part of the cake, you will replace it on top of the filling in the middle of the cupcakes once they are filled. Once you remove the center of the cupcake, you will then fill with your choice of strawberry filling.
You can use a piping tip and piping bag or spoon to fill the cake center. Don't worry about it being perfect because you will frost the top of the cupcake with icing, and it will cover the hole that was made.
Recipes for Strawberry Filled Cupcakes
If you are craving a cupcake filled with fresh strawberries, strawberry jam or strawberry purée then you have come to the right place! Below you will find some of the best cupcake recipes with strawberry filling you can make. Enjoy!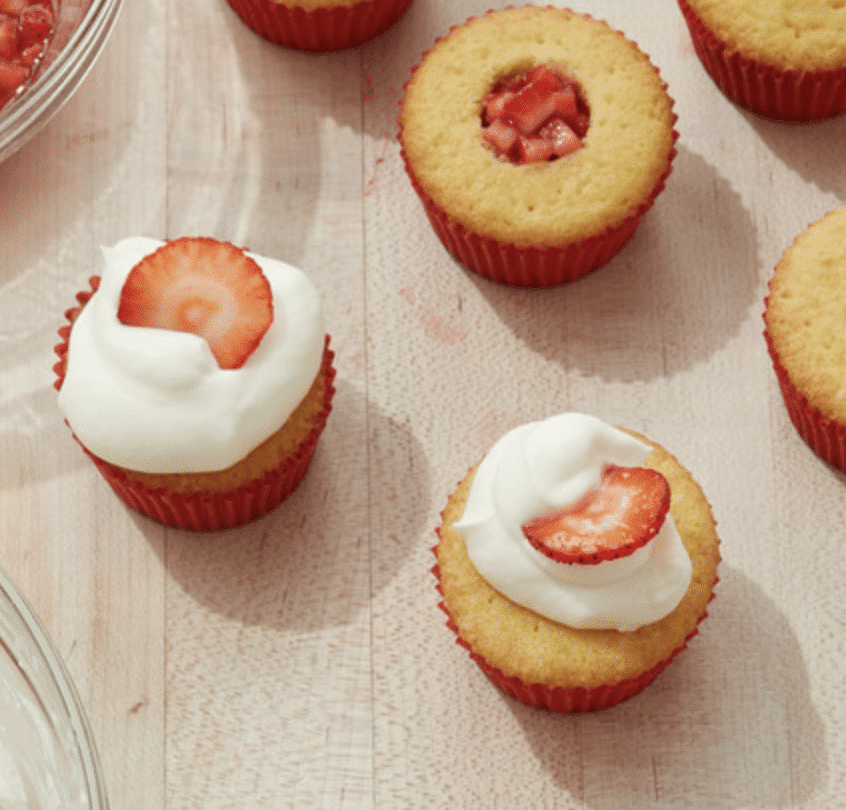 Strawberry Shortcake Cupcakes
You'll love the overwhelming strawberry flavor of these cupcakes since they are filled with strawberry jam and have freshly sliced strawberries on top! Watch the video tutorial and follow along the recipe to get started.
Get the strawberry filled shortcake cupcakes recipe by marthastewart.com.
---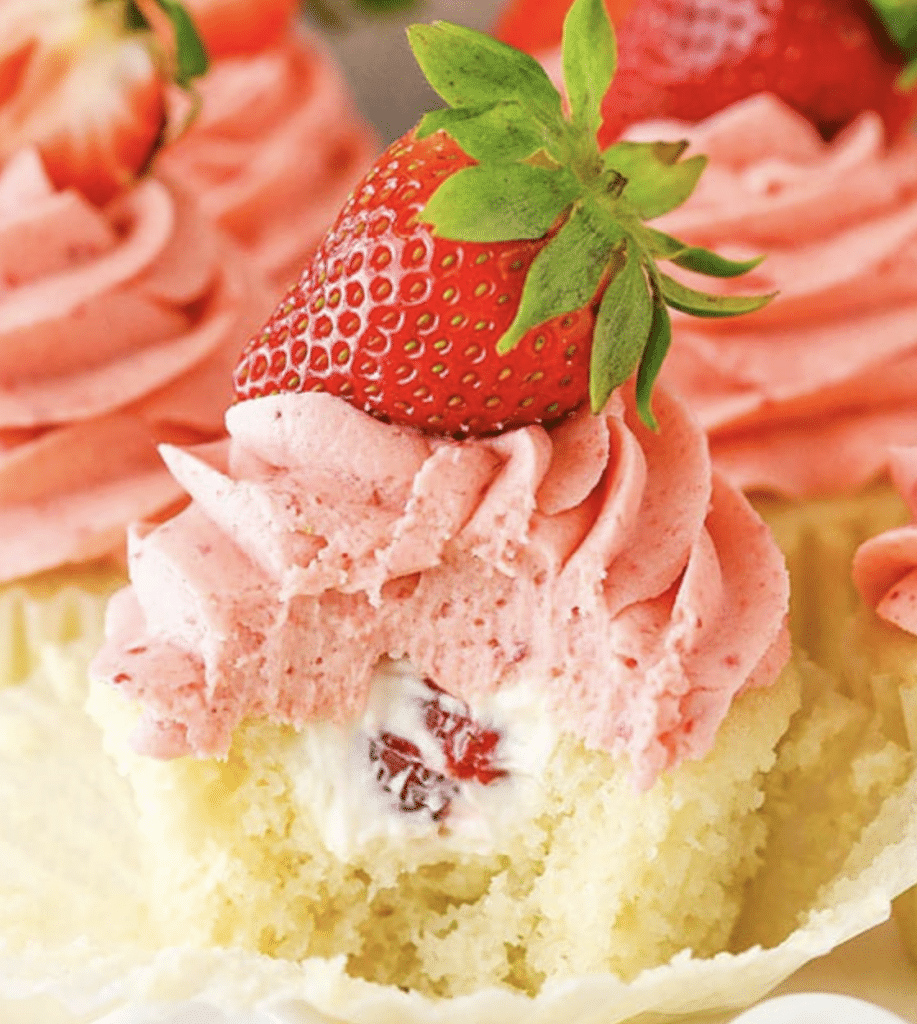 Vanilla Cupcakes with Strawberries
This moist vanilla cupcake filled with a strawberry whip cream is a must make dessert and one of the best recipes for amazing cupcakes! In just about 40 minutes, you can have a decedent strawberry dessert on your table!
Get the strawberry filled vanilla cupcake recipe by lifeloveandsugar.com.
---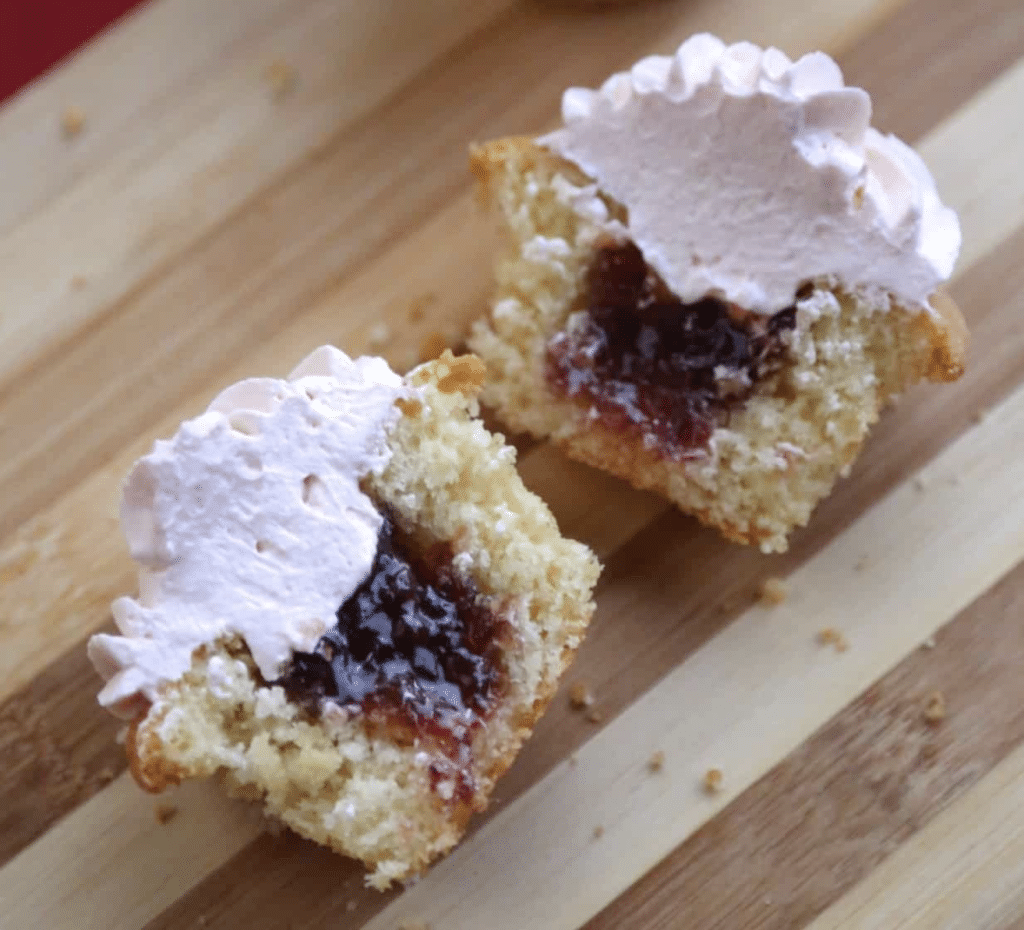 Jam Filled Cupcakes
This mini cupcakes are a cored using a cupcake corer and then filled with strawberry jam. You can use fresh jam or store bought if you prefer.
Get the strawberry jam filled vanilla cupcake recipe by littlesunnykitchen.com.
---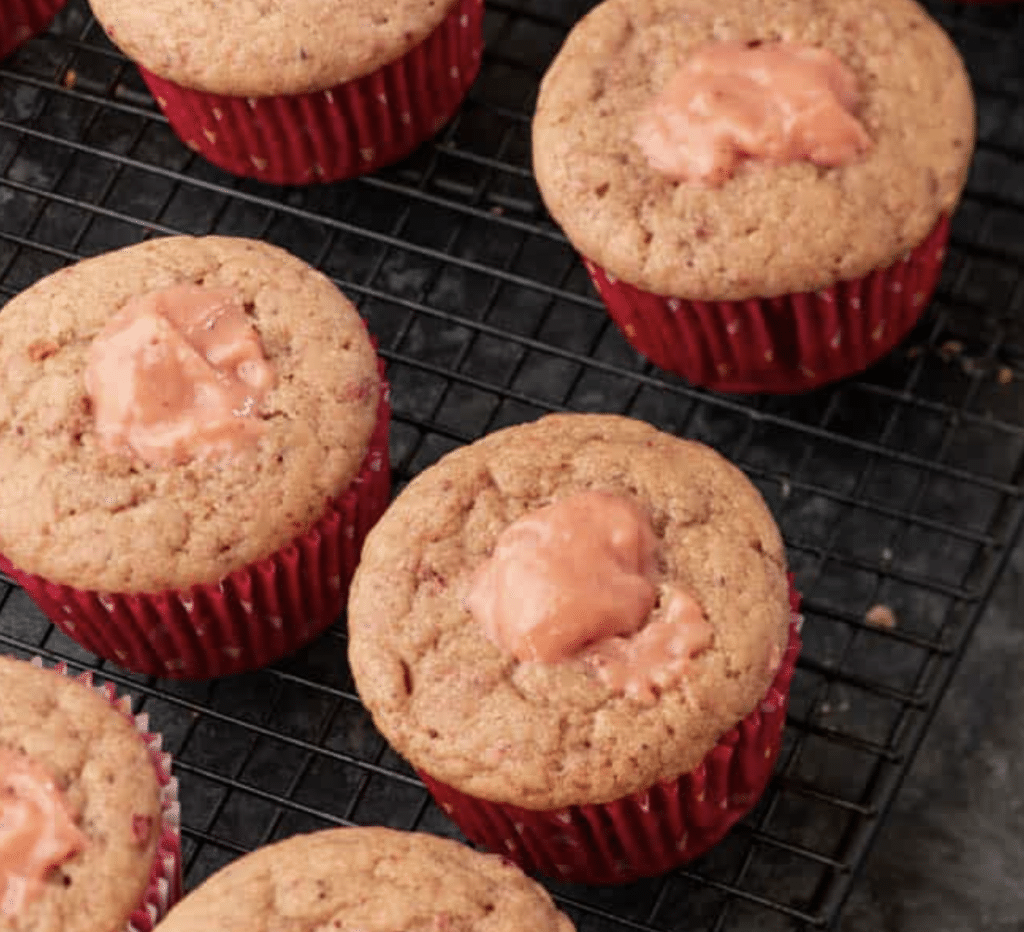 Double Strawberry Fill Cupcakes
If you love strawberry flavor, you'll love the extra flavor this cupcake brings to the table! It is filled with strawberry jam and strawberry puree and then topped with a cream cheese freeze-dried strawberry frosting for extra berry deliciousness.
Get the strawberry jam and purée filled cupcake recipe by butterandbaggage.com.
---
---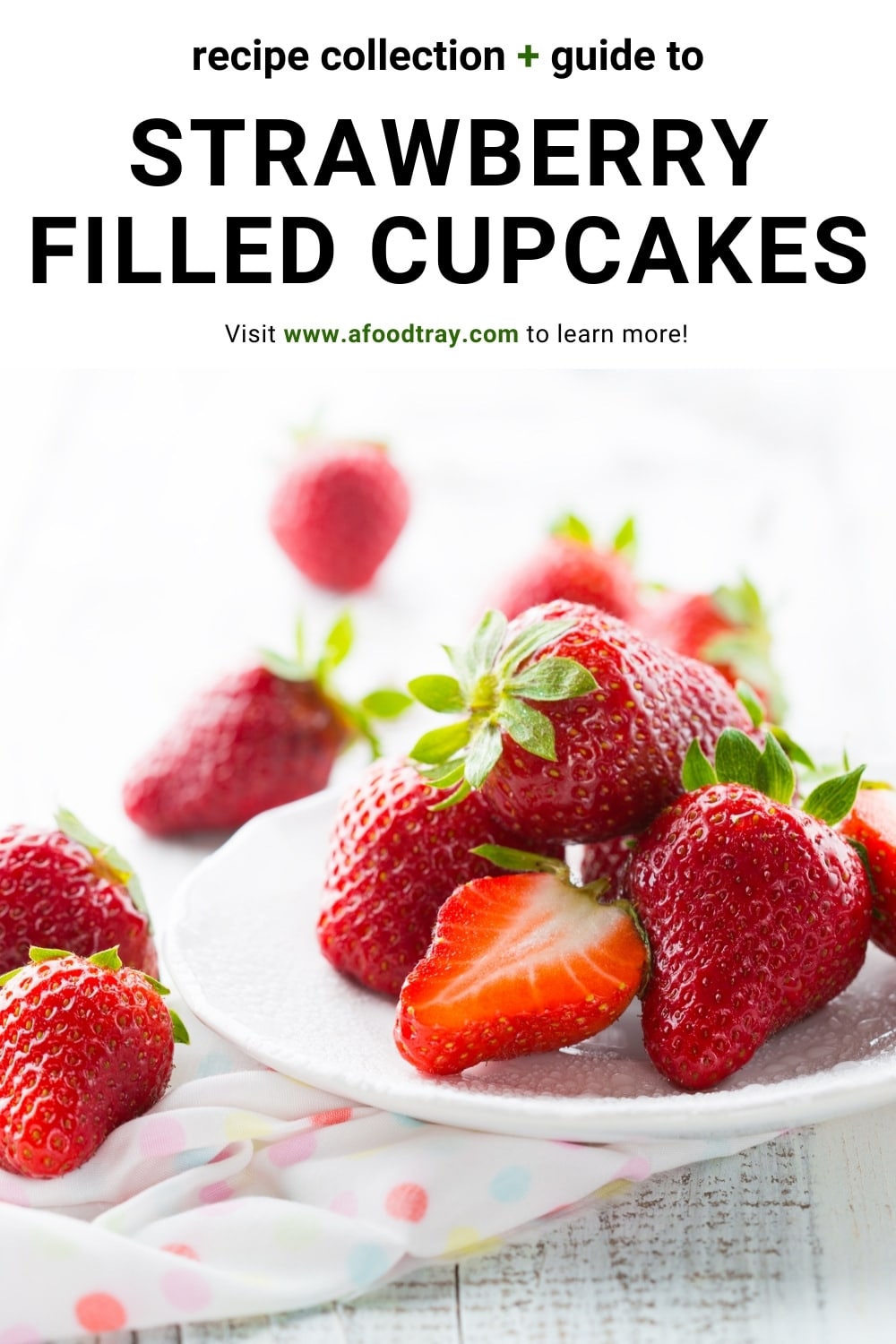 More Recipe & Food Questions