Are you wondering what to serve with Italian sausage sandwiches? If so, I can help!
I know as a family on a busy weeknight, it is a good idea to have dinner planned out. For my family of five, one of our go-to meals is a hot Italian sausage sandwich made in the crock pot with red sauce, onions and peppers, since it can be left all day while we are busy.
I love that the sausages can cook most of the day and will be ready whenever we are home for dinner. While these sausages can be a main meal alone, it is a good idea to have a quick side dish to serve with these sandwiches. And this is where this side dish recipe list will come in handy!
Scroll on down to find the answer to the question, "What to Serve with Italian Sausage Sandwiches?" so you can find a new favorite side dish like Caesar salad, or fresh cut fries to eat with your sandwich.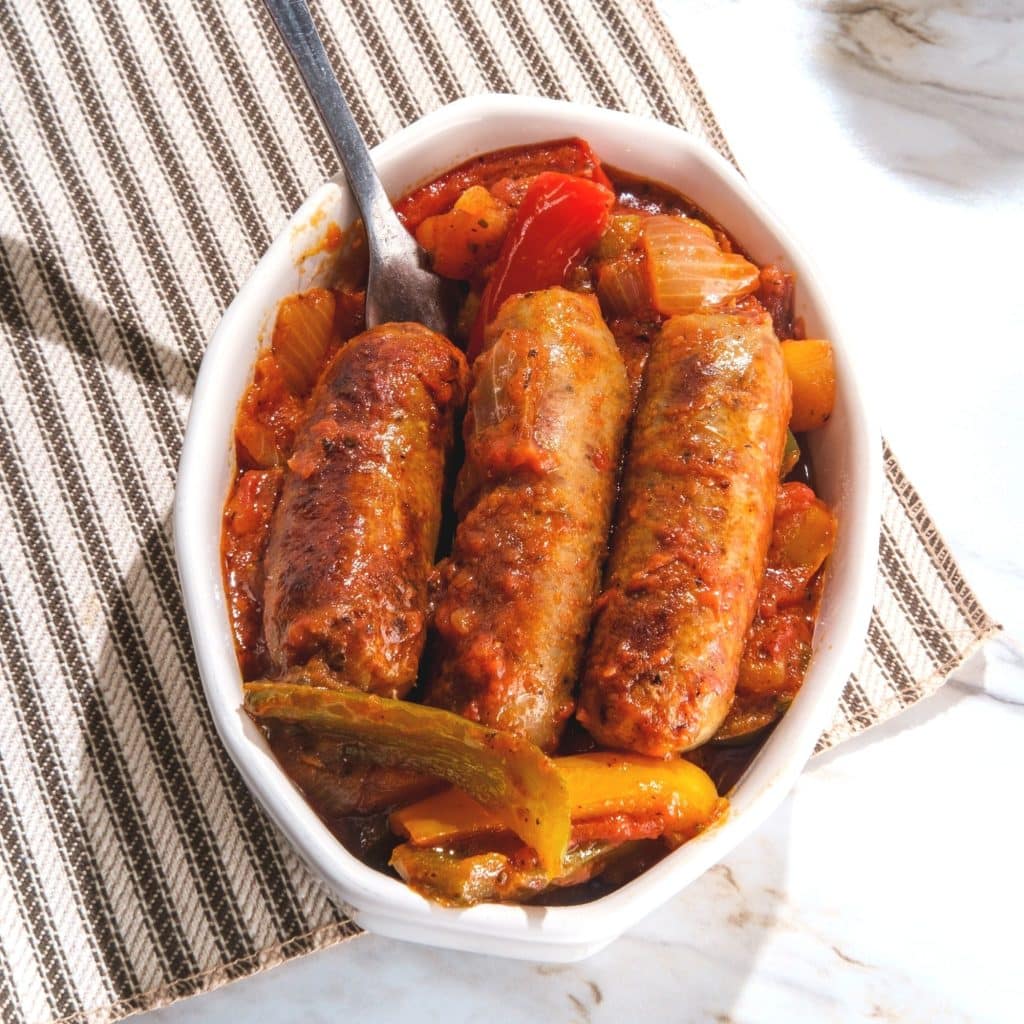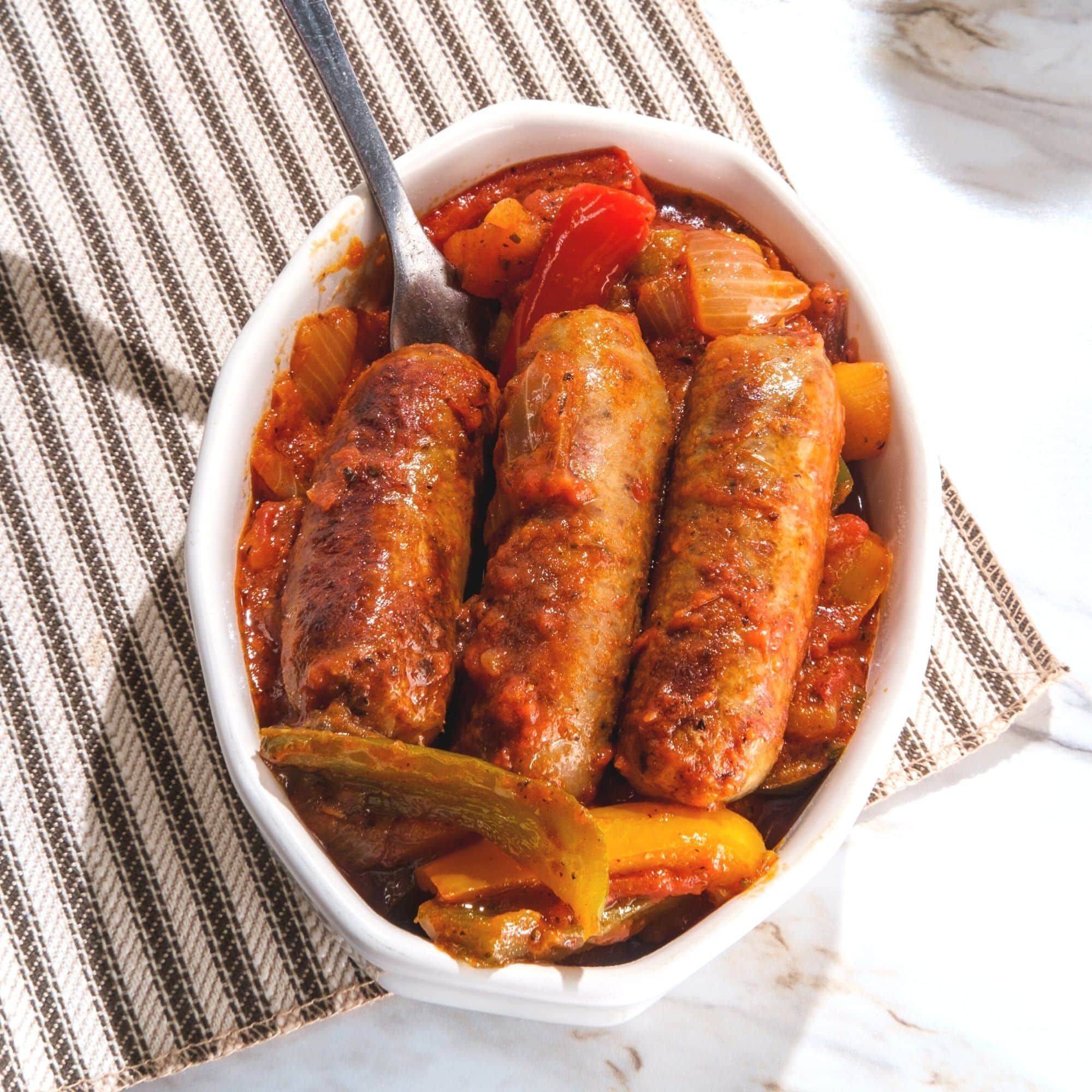 What is an Italian Sausage Sandwich?
An Italian sausage sandwich is a type of sandwich that typically consists of a grilled or fried Italian sausage. It is served on a long Italian roll or baguette, and topped with various toppings such as sautéed onions, peppers, marinara sauce, melted cheese, and/or spicy mustard.
The Italian sausage used in the sandwich is usually made from pork, although there are also versions made with beef or a combination of pork and beef. The sausage is typically seasoned with garlic, fennel, and other herbs and spices, giving it a distinct flavor.
What to Serve with Italian Sausage Sandwiches (Quick Side Dishes)
Use the list below to pick your favorite from these quick to make side dishes that go well with Italian Sausage Sandwiches. These easy recipes are perfect for a busy family and someone who is always on the go.
Herb French Fries with Parmesan
These cheesy fresh cut homemade potatoes serve perfectly with Italian Sausage and Pepper Sandwiches. While the sandwich could be good on its own, these garlic seasoned fries will be a yummy addition to the main dish that is quick to make. No doubt this delicious fry recipe will become a family favorite dish.
Herb & Cheese French Fries Recipe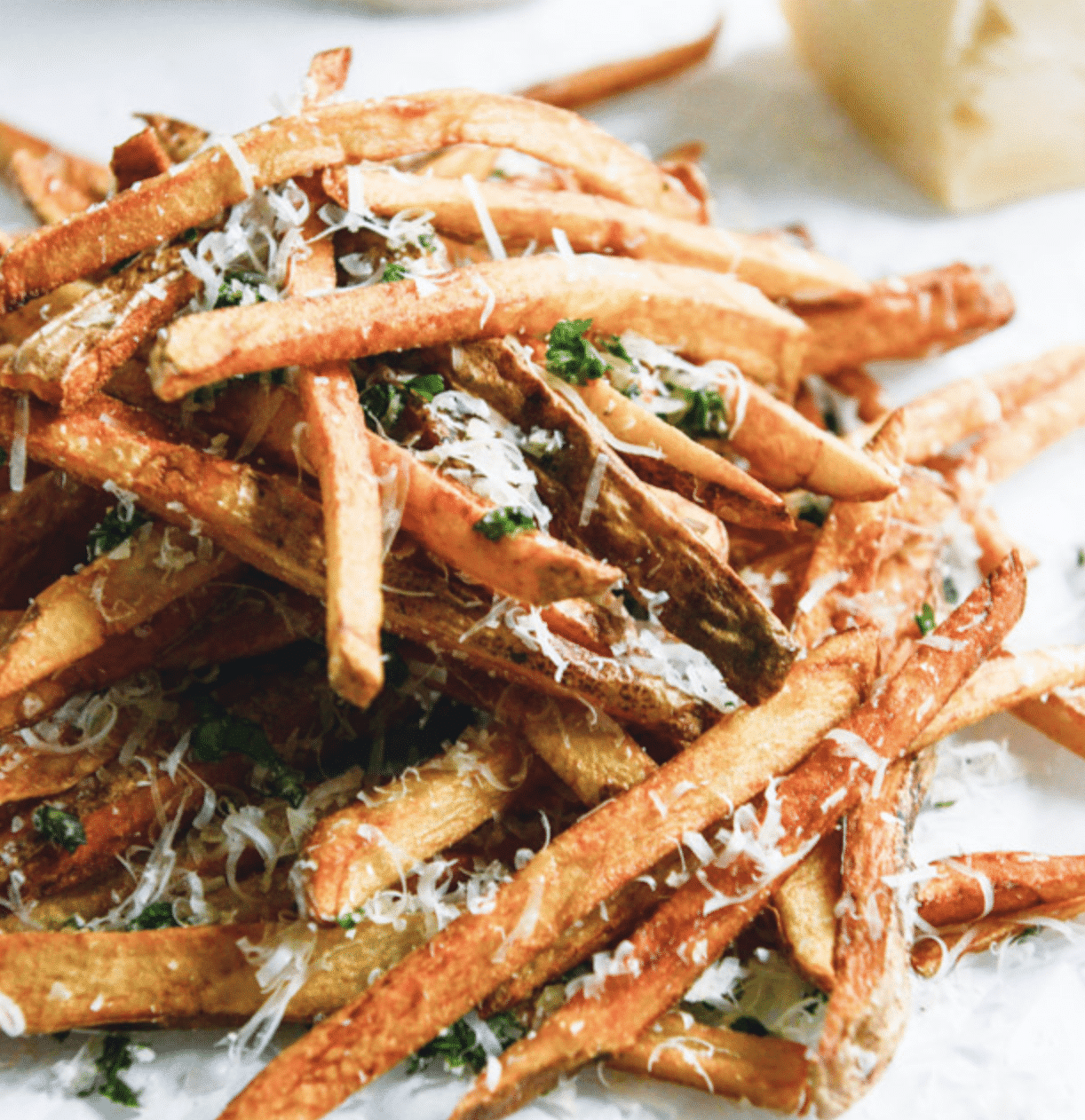 ---
Classic Caesar Salad Recipe
The heartiness of a sausage sandwich pairs well with a light and fresh Caesar salad. Top it with homemade croutons and shaved Parmesan for a complete side dish pairing for your sandwich. Easy to prepare and a great side dish for a busy evening dinner with the family.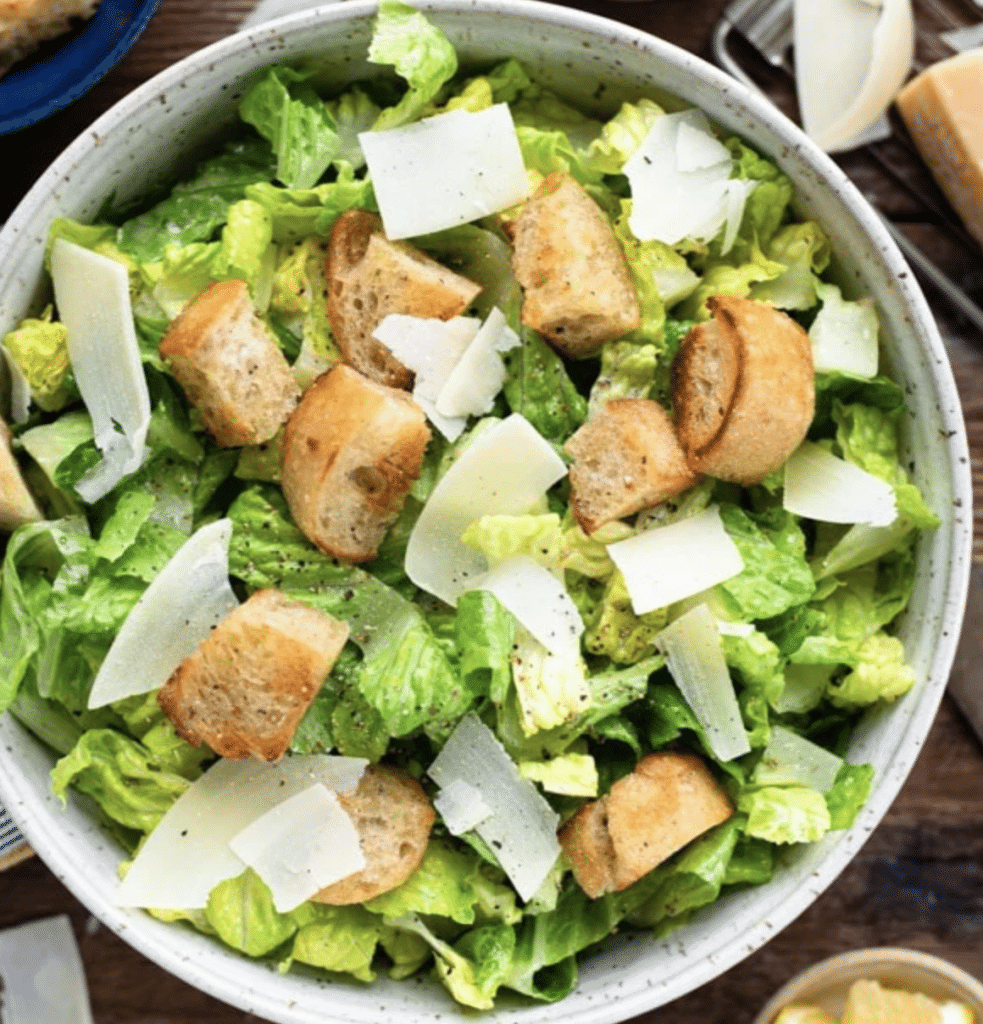 ---
Crockpot Mac & Cheese
The best part of this side dish is that it is a set and forget meal too, just like the Italian sausages. This slow cooker macaroni and cheese can be customized with any type of cheese or seasoning, so it will always be the perfect side dish for you.
Easy Mac & Cheese in the Crock Pot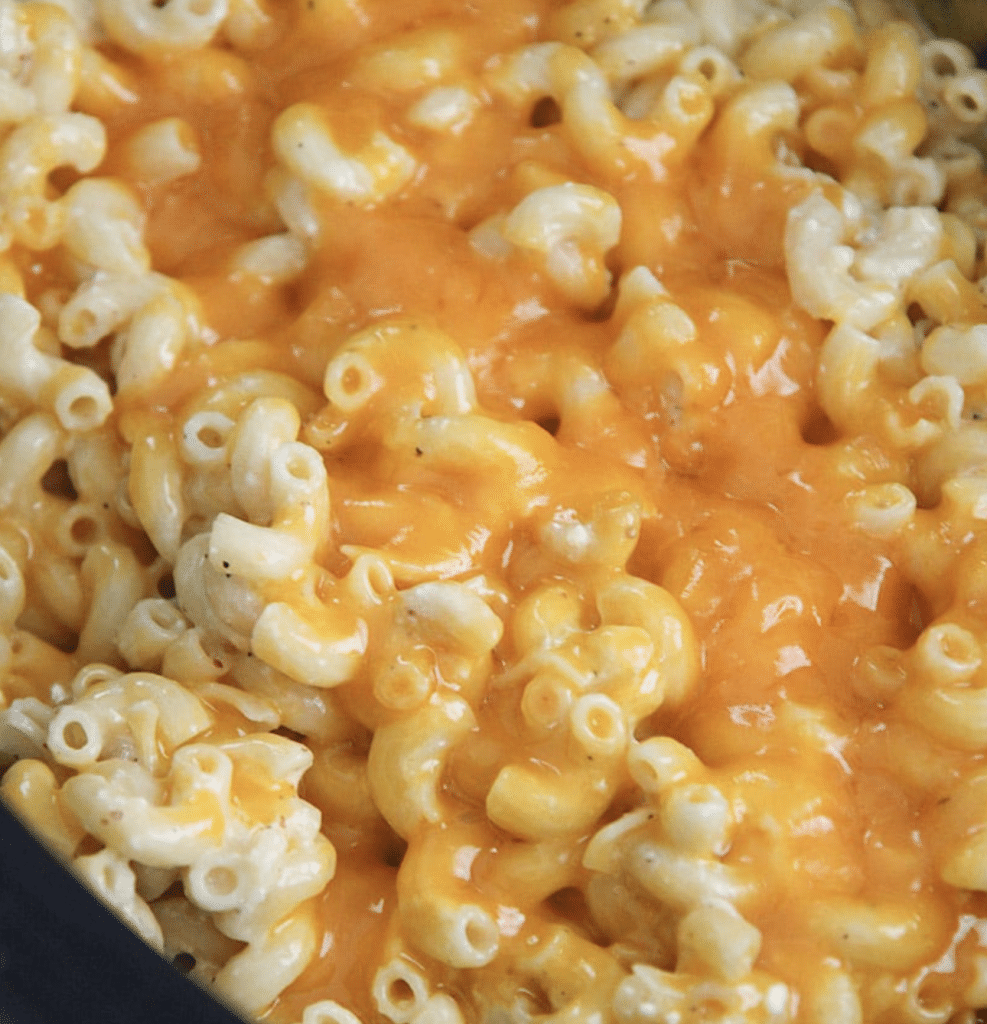 ---
Chopped Caprese Salad
This side dish is perfect for a busy weeknight family dinner, served alongside Italian sausage subs. The direct from the garden crisp tomato, chopped basil and fresh mozzarella is a fantastic dish that is best served with a drizzle of balsamic. It is amazingly refreshing, and it balances the heartiness of the sausage meal perfectly.
Basil, Tomato and Mozerella Salad Recipe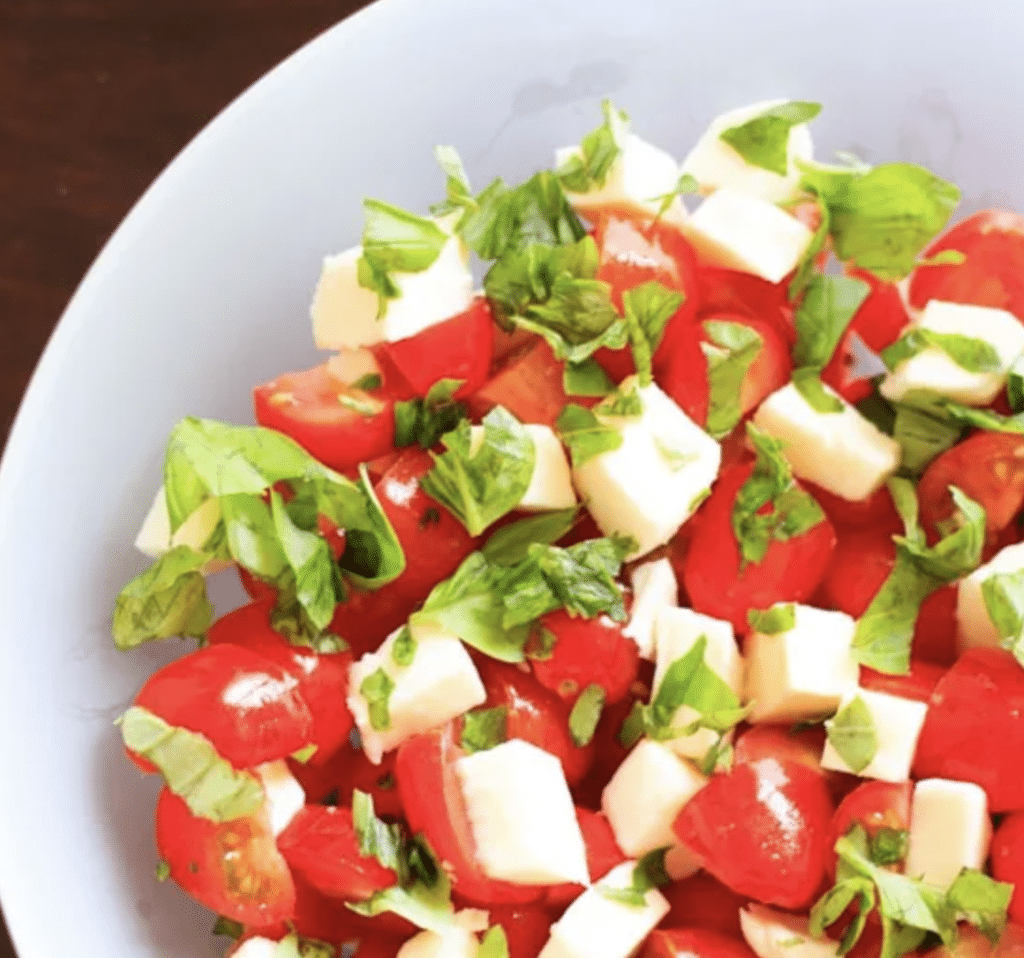 ---
After you looked through this list, I hope you found a good side dish for Italian sausages and found a new favorite recipe to make!
---
---
Common Questions about Italian Sausage
How to Tell When Sausage is Done Cooking
A wooden skewer inserted into the sausage for 30-40 seconds and removed will be hot to the touch. The meat in the middle of the sausage will be no longer pink and will be tender.
How Many Italian Sausages are in 1 Pound?
There are approximately 8 sausages links in one pound of Italian sausage.
How Long Does it Take to Sauté Uncooked Italian Sausage?
It takes about 30 minutes to sauté Italian sausages from start to finish. First, you will need to poach them (cover them in water) bring to a boil, reduce heat and cover until juices are clear. Next, drain the water and sauté over low heat in their own fat until browned.
What is the Difference Between Sweet, Spicy or Mild Italian Sausages?
Sweet, Mild, Spicy and Hot Italian Sausage have roughly the same set recipe except for the hot pepper seasonings can vary. Sweet and Mild are the same, just named different depending on the sausage producer. There is no standard recipe to define each Italian sausage group, so it is up to the manufacture to label their product how they choose.
More Food Posts You May Enjoy