Learn how to make vanilla sugar at home with this simple recipe. Vanilla sugar is great to add a delicious flavor to baked goods when substituted 1 :1 with white granulated sugar.
I can promise that you'll be making vanilla sugar quite regularly to stock in your pantry when you realize just how easy it is to put together.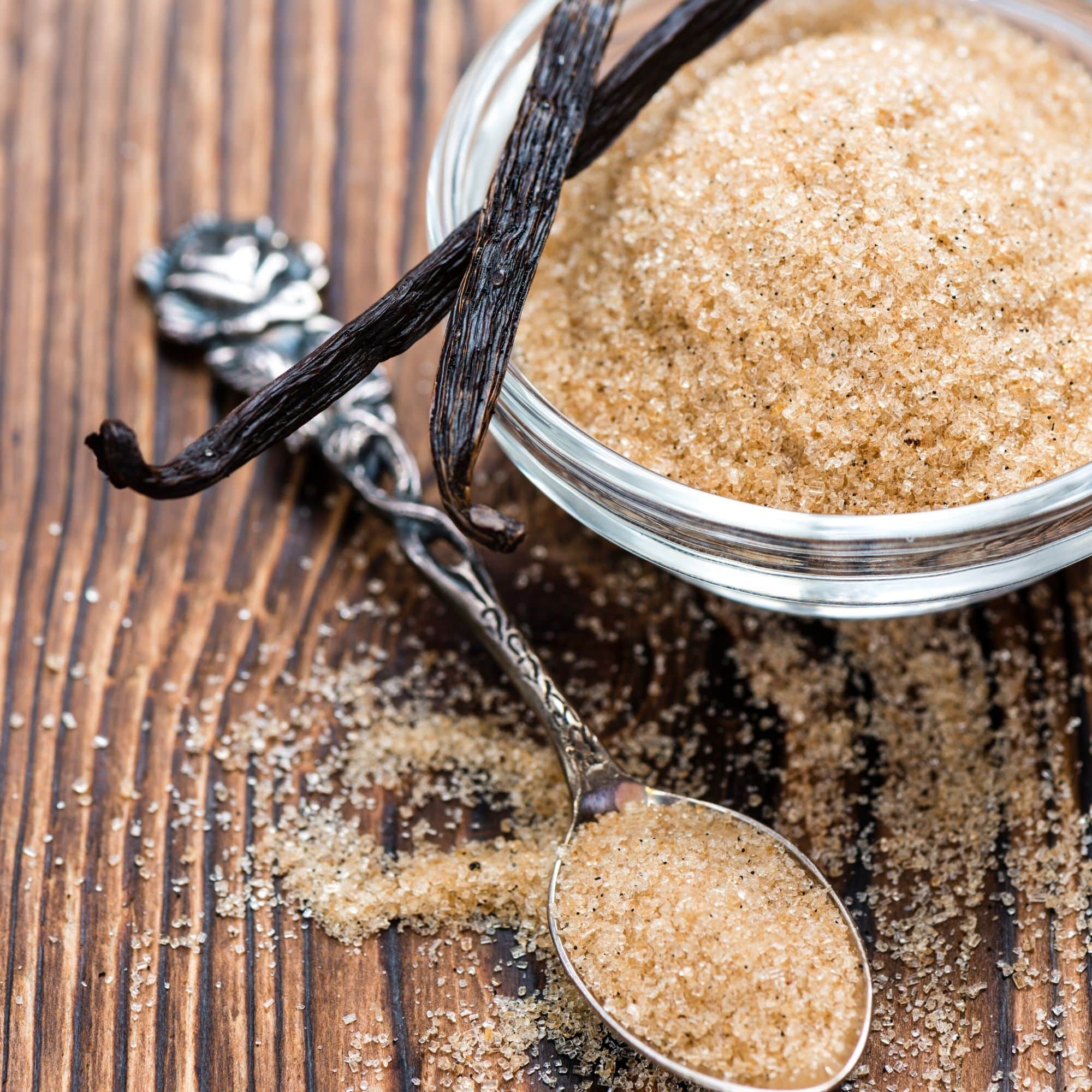 What is Vanilla Sugar?
Vanilla sugar is simply a mix of white sugar with vanilla beans. Once combined, keep the sugar mixture stored in a tightly sealed container until the bean's flavor has infused the sugar or aged, about three to four weeks. It is that easy!
How to Use Vanilla Sugar in Recipes
Use vanilla sugar in cookies, cakes, icings and as a dusting sugar.
1:1 Vanilla Sugar for Granulated Sugar: If the recipe calls for 1 cup of granulates sugar, you can substitute 1 cup of vanilla sugar.
Vanilla sugar can also be used as a substituted for vanilla extract in recipes. For every 1/4 teaspoon of vanilla extract, use 1 tablespoon of vanilla sugar, adjusting the sugar amounts as needed in the recipe.
Easy Vanilla Sugar Recipe
Use the simple recipe below to make a DIY vanilla sugar to use in all your recipes. Vanilla sugar is perfect to use in cookies, cakes and much more!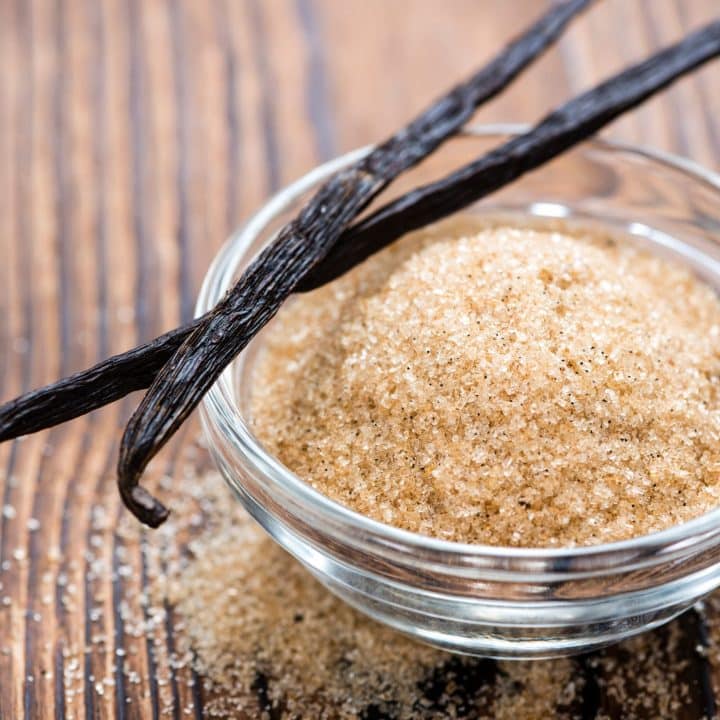 Vanilla Sugar Recipe
Ingredients
Glass Jar w/ Lid
1 cup Granulated Sugar
1 Vanilla Bean
Instructions
Bury one vanilla bean into one cup of granulated sugar inside a glass jar
Store for about 3-4 weeks
Notes
The color of the sugar will change to a light-brown color
Once the sugar is infused with the bean, it is ready to be used.
Change the vanilla bean every six months as needed
Make bigger batches of vanilla sugar by using 1 vanilla bean per each cup of sugar. (you can use more or less vanilla depending on the flavor you prefer)
Recommended Products
As an Amazon Associate and member of other affiliate programs, I earn from qualifying purchases.
Common Questions about Vanilla Sugar
Where Can I Buy Vanilla Sugar?
You can purchase vanilla sugar online at Amazon or in store at stores like Walmart, Whole Foods and other specialty stores. I linked up the beans we use to make this sugar and homemade vanilla extract as well.
Does Vanilla Sugar Go Bad?
Vanilla sugar has a long shelf life and can stay in a pantry for up to two years when stored in a tightly sealed container.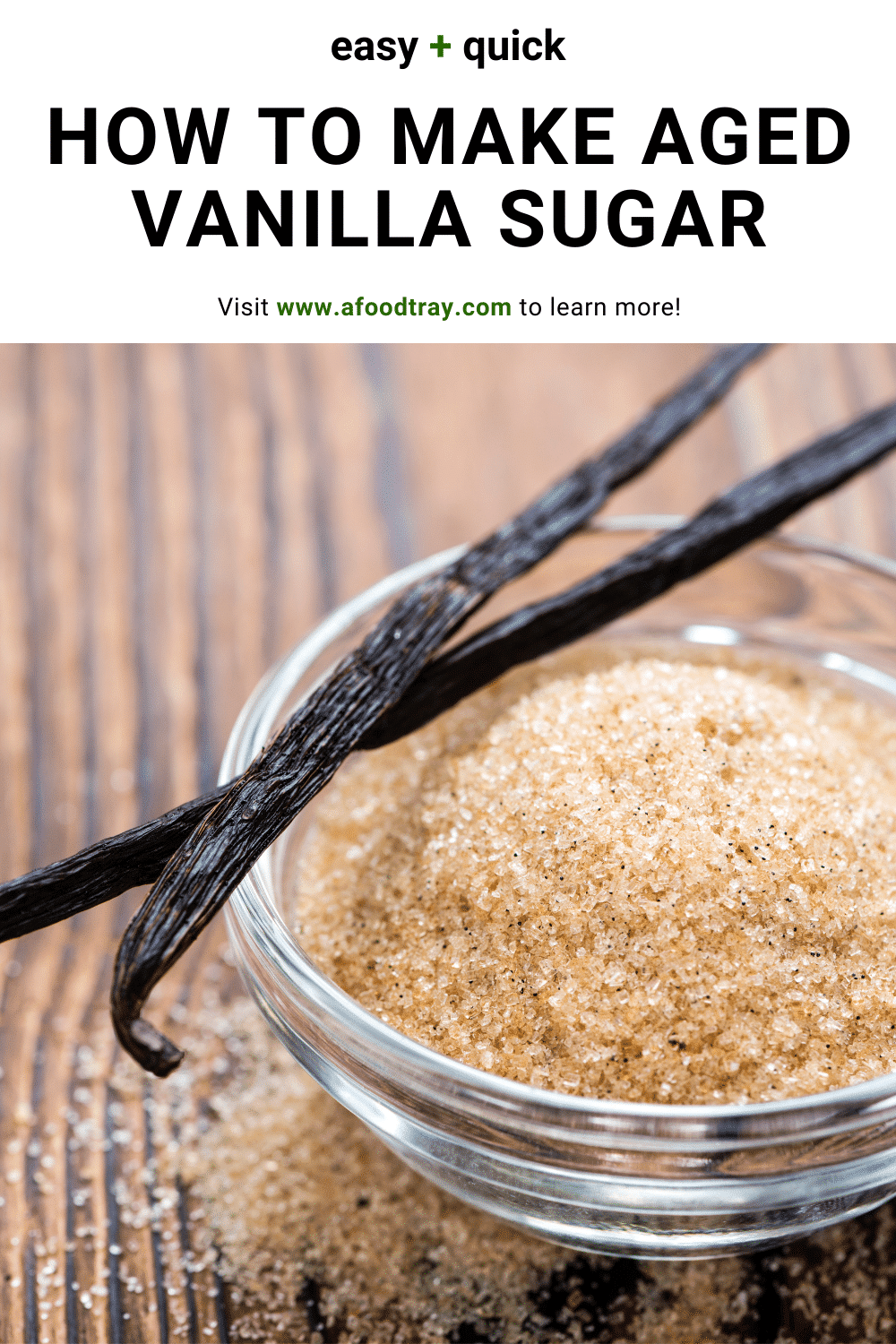 More Recipes or Food Questions You May Like