Quick breads are, as the name implies, quick to bake. Unlike yeast breads which need time to rise before baking, quick breads can be baked as soon as all ingredients are mixed.
Biscuits, popovers, muffins, as well as loaves, are all considered quick breads in the baking world. Learn more about the different types of quick breads below, as well as find a few quick bread recipes to try too!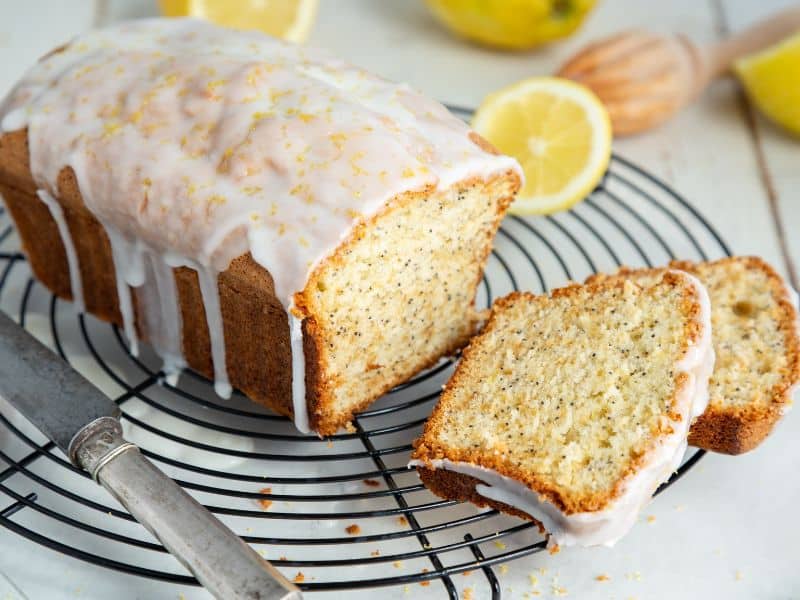 Different Types of Quick Breads
Learn more below about the most common types of quick breads and some easy to make recipes for each type of bread as well.
Biscuits
Biscuits are a type of quick bread that are made with a fat such as vegetable shortening, butter or margarine as well as flour, backing powder, salt and milk. The dough will be slightly sticky after kneading the ingredients, but it will guarantee they are done perfectly after baking.
Tip: when cutting up the fat into the dry ingredients of the biscuits, don't cut them in too small, since this will make the biscuits less flaky and more dense.
Biscuit Recipes:
Popovers
Popovers are quick bread that is prepared with eggs, milk, flour, salt, and a low amount of fat such as butter or margarine. The batter is then poured into a popover pan that is generously greased for the best outcome.
Tip: After baking popovers, poke them with a toothpick or fork to release steam, so they stay crisp. Serve with jelly or jam.
Popover Recipes:
Muffins
Muffins are quick bread that are easy to bake and can be made in a variety of different flavors. If you prefer the taste of a savory muffin add bacon (great for dinner) and for a sweeter muffin add in blueberries (great for breakfast).
Tip: Don't over stir muffins when mixing the batter. Twelve to fifteen stirs will do and leave the batter lumpy to guarantee a moist, perfectly baked muffin.
Muffin Recipes:
Loaves
Loaves can be made in a variety of different quick bread flavors, such as the classic banana bread variety plus, orange, cranberry, nut, and more! Just like muffins, loaves can be over mixed and turn the batter dense, so be careful.
Tip: If your loaf turns out dry and crumbly, it could be that too much flour was added and or baked for too long.
Loaf Recipes:
Common Questions About Quick Breads
Quick Breads VS. Yeast Breads
Quick breads are leavened with baking powder or baking soda, while yeast breads are leavening with yeast. An exception to this quick bread rule is popovers, which have no leavening agent, except eggs.
What is the Definition of Quick Bread?
The definition of quick bread is bread that can be baked immediately after mixing due to the type of leavening agent used, such as baking powder and or baking soda.
What is a Way to Make Sure Quick Bread Stays Moist?
Since smaller quick breads like muffins bake best in high humidity, you can create that humidity in your gas oven by filling one of the muffin pans with hot water. If you're baking a small loaf, you can fill an oven safe cup with hot water to prevent your loaves from drying out.
How Do I Know if Quick Bread is Done Baking?
When you are done baking quick bread, you can check to see if it is finished three different ways.
It will be springy but will not leave an imprint of your finger on the top.
The edges of the bread will start to shrink from the side of the pan
A toothpick inserted into the center of the bread will come out clean.
---
More Food Questions + Recipes