Many people including my family like to order pizza, and there is no shortage of pizza places around to accommodate.
But, have you ever stopped to think about how many slices are in the pizza you are about to order? Specifically, how many slices are in a 10 inch pizza?
A favorite of my family of five is the small pizza (10 in) because we can pick our favorite pizza toppings for each pizza and share.
Use the chart below to determine how many slices are in a 10-inch small pizza, and more!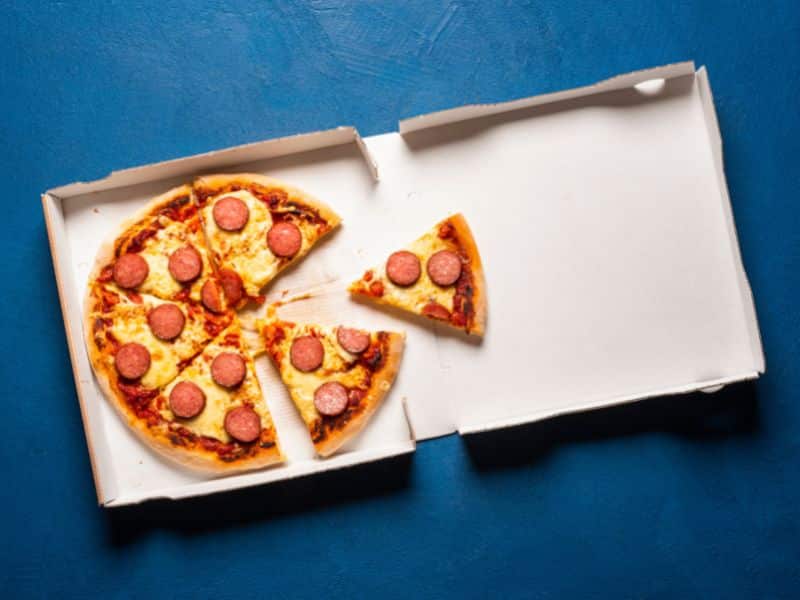 Pizza Size Chart
| | | | | |
| --- | --- | --- | --- | --- |
| Size/Pizza Size | Small | Medium | Large | X-Large |
| Inches | 10″ | 12″ | 14″ | 16″ |
| Slices | 6 | 8 | 12 | 18 |
| People served | 2-3 | 3-4 | 4-6 | 6-8 |
Average slices for each pizza size.
However, the number of slices in pizza can vary depending on the thickness of the pizza, type of pizza and the size of the slices.
Common Questions about the 10-Inch Pizza Size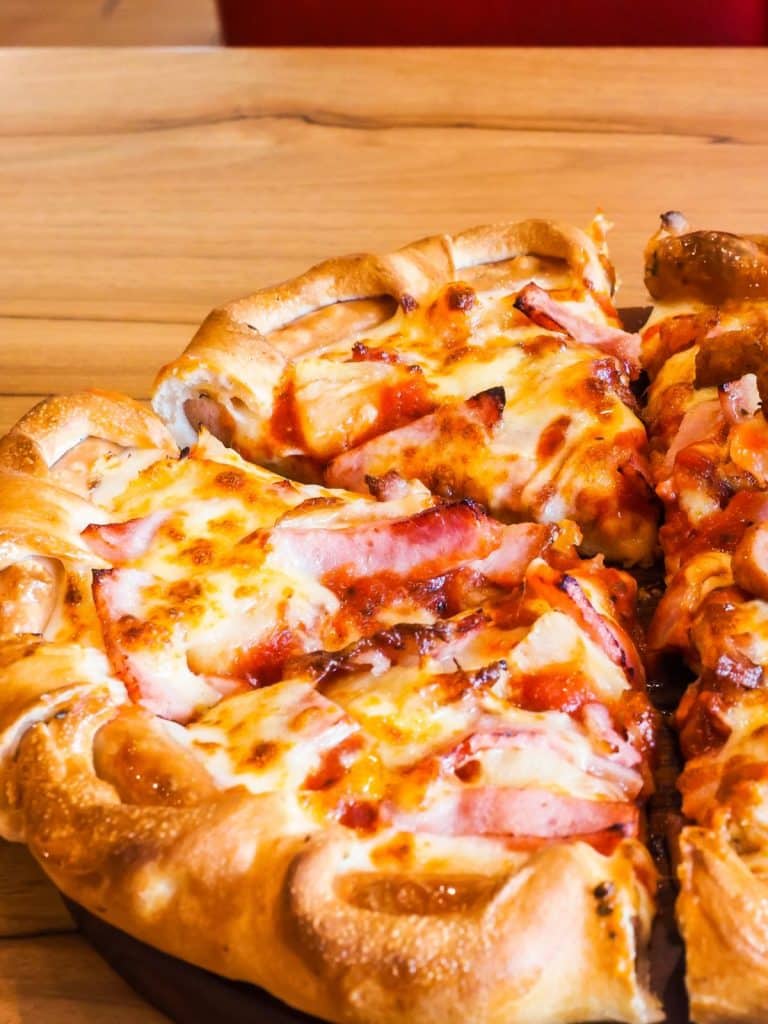 How Big is a 10 inch Pizza?
A 10″ pizza size is usually six slices and will feed 1 to 3 people.
A 10-inch Pizza Feeds How Many People?
The 10-inch pizza is a popular size for a pizza since it has enough slices to feed a few people, but it's not too large or small. But how many servings are in a 10 inch pizza? A pizza that is 10 inches is typically cut into six slices and can feed one to three people easily.
How Many Slices in a 10-inch Pizza From Dominos?
There are typically 6 slices in a 10-inch Domino's pizza. Domino's lists the sizes of their pizzas as follows, the small is 10″, the medium 12″, the large is 14″ and the x-large is 16″.
How Big is a Personal Pan Pizza?
A personal pan pizza is about 6-8 inches big and has about on average 4 slices, compared to for example a large pizza size which is more in the range of 8 to 10 slices.
How many does a 10 inch pizza serve?
A 10-inch pizza has six slices. It is enough for a small party of three people or fewer. I wouldn't serve more people than that with a 10-inch pizza.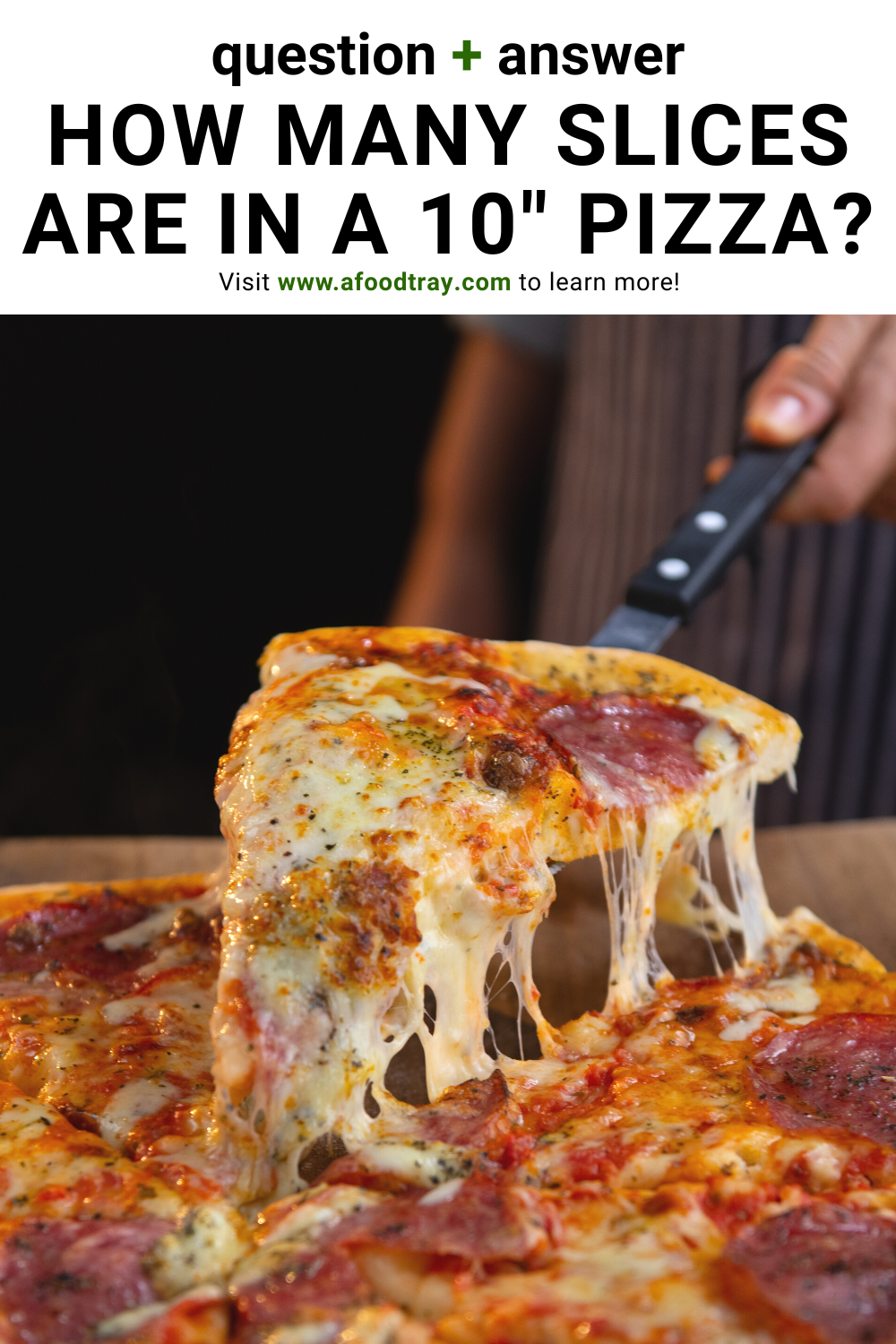 More Food Questions You May Enjoy