French onion soup is a classic dish made with sweet onions, broth, croutons and melted cheese that can be made even better by adding some of your favorite sides to it.
There are many options to choose from in the list below, so you are sure to find a pairing that everyone will enjoy with their soup.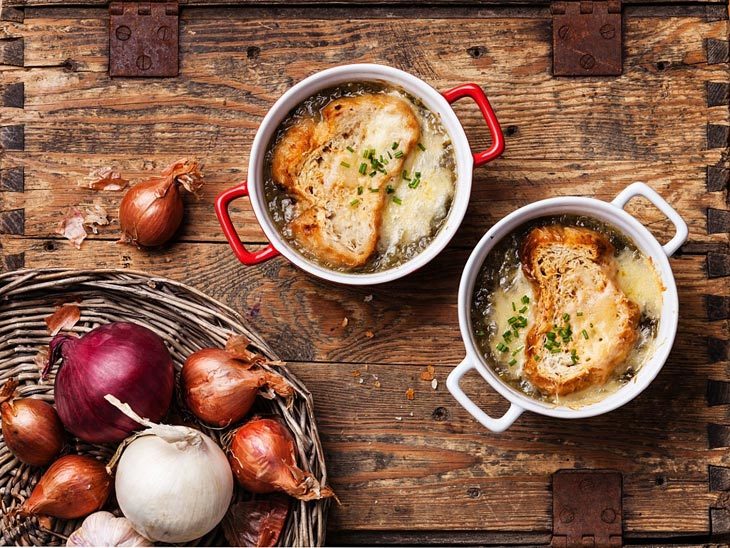 Recipes for Classic French Onion Soup
Now that you have a side dish for your soup, let's explore some homemade French onion soup recipes you may enjoy too!
Classic French Onion Soup: This french onion soup recipe uses simple ingredients such as beef broth, sweet caramelized onions and melty cheeses like mozzarella cheese. This easy recipe is a great side dish or main meal!
Two Cheese French Onion Soup: This is one of the best french onion soup recipes because it is topped with delicious melted cheeses. Everyone at the dinner table will love a hot bowl of french onion soup made with this recipe! Promise!
Slow Cooker Onion Soup: This recipe makes a filling and delicious meal with little prep work. Plus, it is perfect for busy families as a quick weeknight dinner.
What Do You Serve with French Onion Soup?
There are a few different recipes that come to mind that can be served with French onion soup. Some people like to have a side of bread to dip into the soup, while others prefer a salad or some other types of side dishes. It all depends on your personal preference.
Explore the list below of sandwiches, main course ideas, and more to find your new perfect match to pair with french onion soup.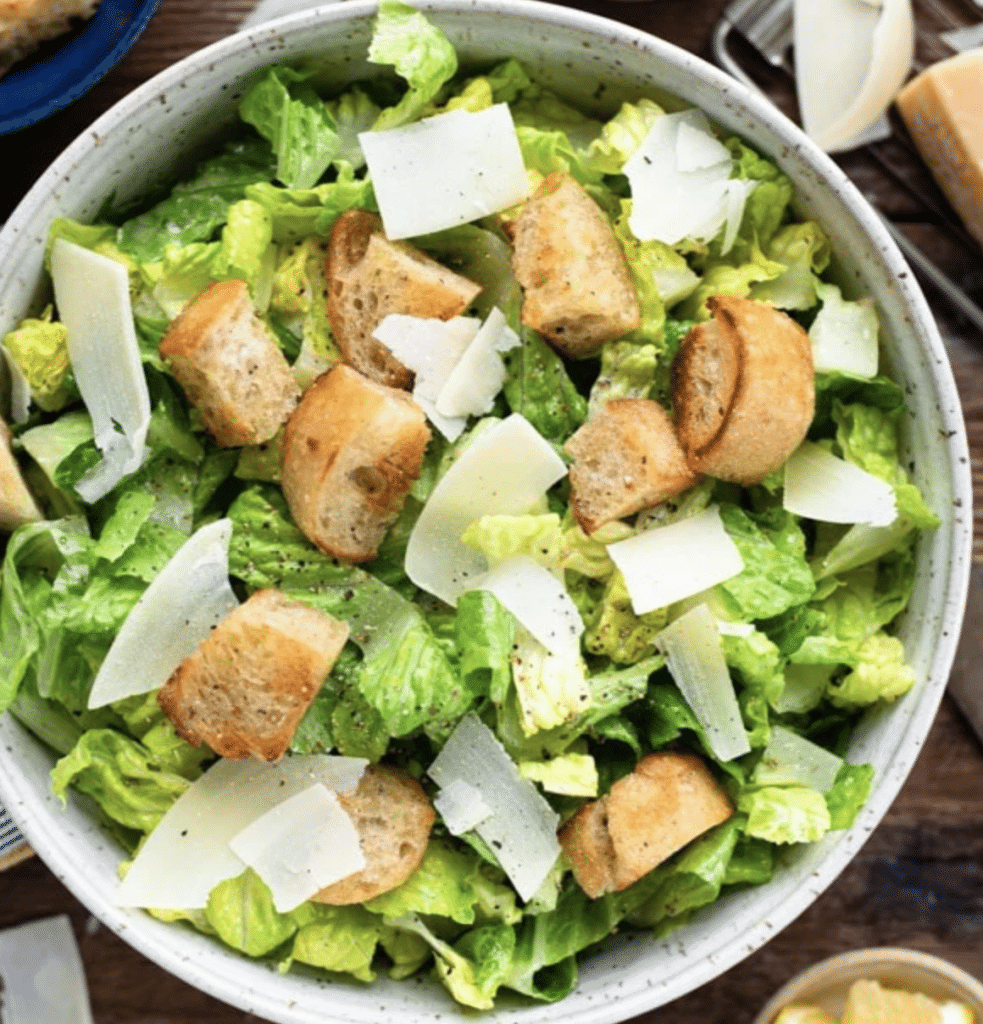 Easy to Make Caesar Salad
Caesar salad is easily made with romaine lettuce, croutons, Parmesan cheese, and Caesar dressing and is perfect with french onion soup. You'll find this salad paired with soup for a light lunch quite often as a side dish.
Image and Recipe from theseasonedmom.com
---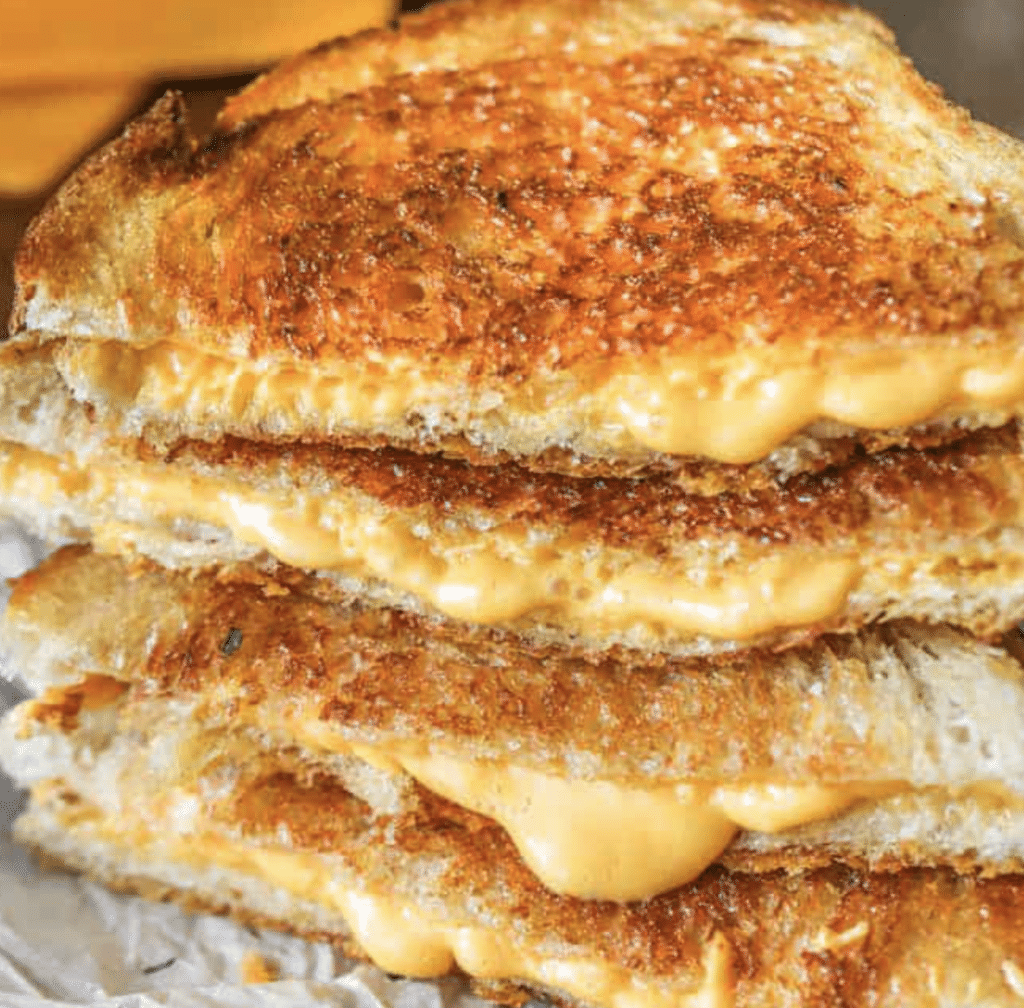 Grilled Cheese Sandwich
Melted cheese sandwiches and soup are two of my favorite comfort foods. There's something about the gooey cheese and the warm soup that just makes me feel cozy and happy. I could eat them every day and never get tired of them. Find the grilled cheese recipe below.
Image and Recipe from spendwithpennies.com
---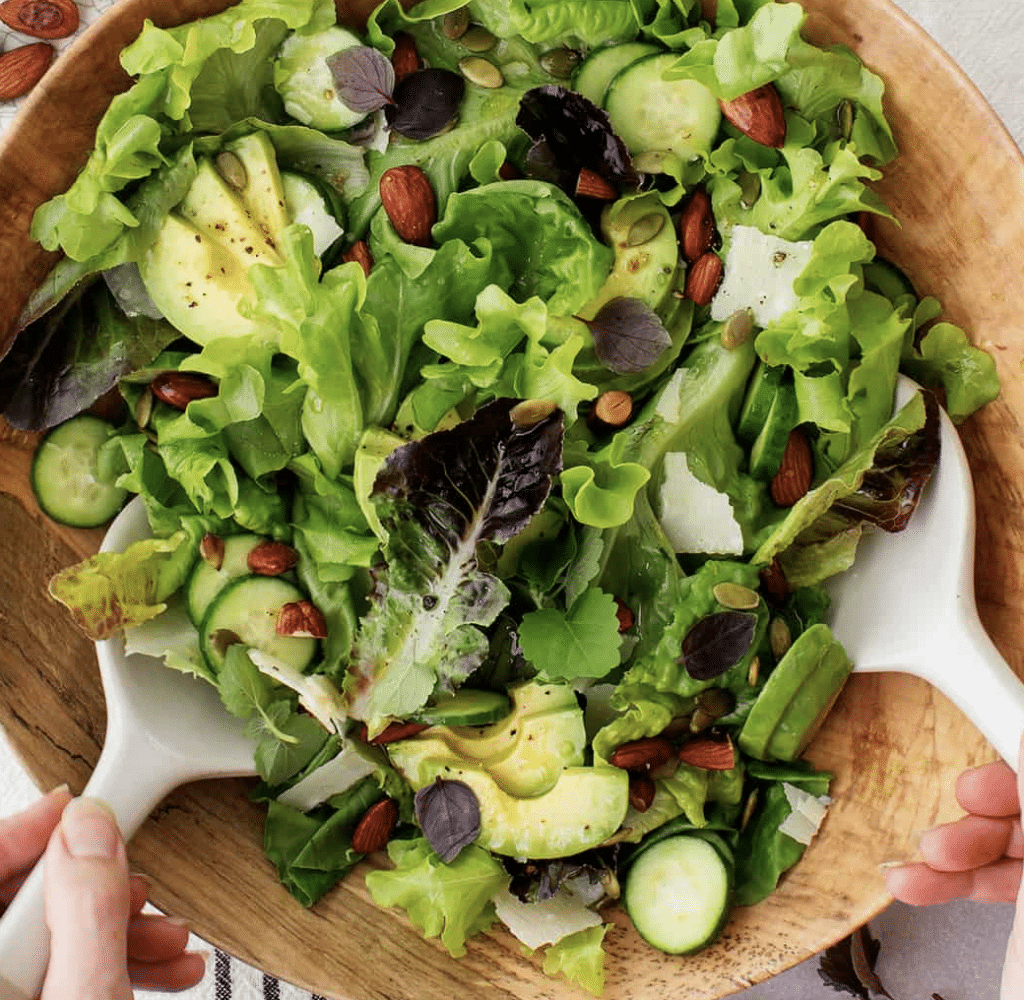 Classic Green Salad
A classic green leaf salad is a great way to start any meal like french onion soup. It's simple, and can be tailored to fit any taste, such as adding almonds or avocado. My favorite version features crisp greens, juicy tomatoes, and crunchy croutons, all tossed in a light vinaigrette.
Image and Recipe from loveandlemons.com
---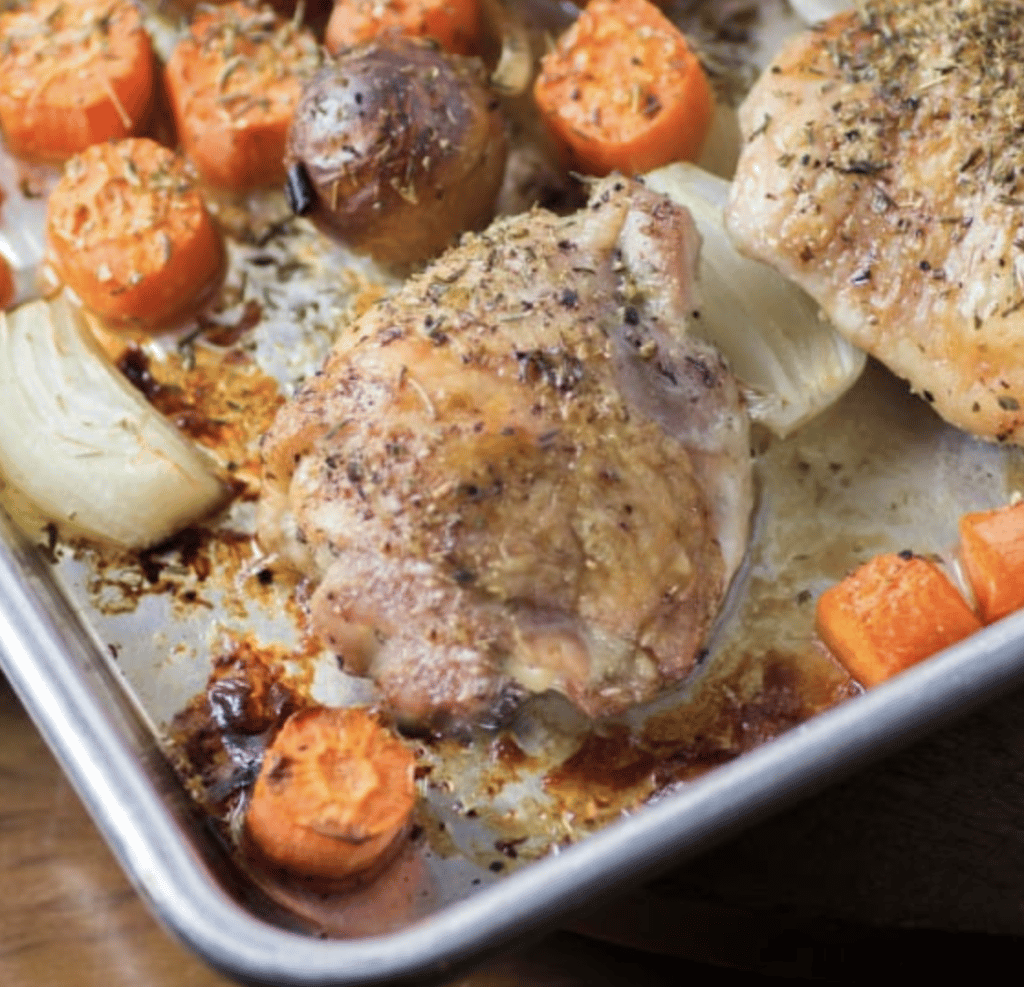 Roasted Chicken Thighs
This easy chicken baking sheet meal is a great pairing with onion soup! It is easy to make (one pan meal), filling, and has a variety of flavors that your taste buds will thank you for. Find the full tutorial and recipe below.
Image and Recipe from noshingwiththenolands.com
---
---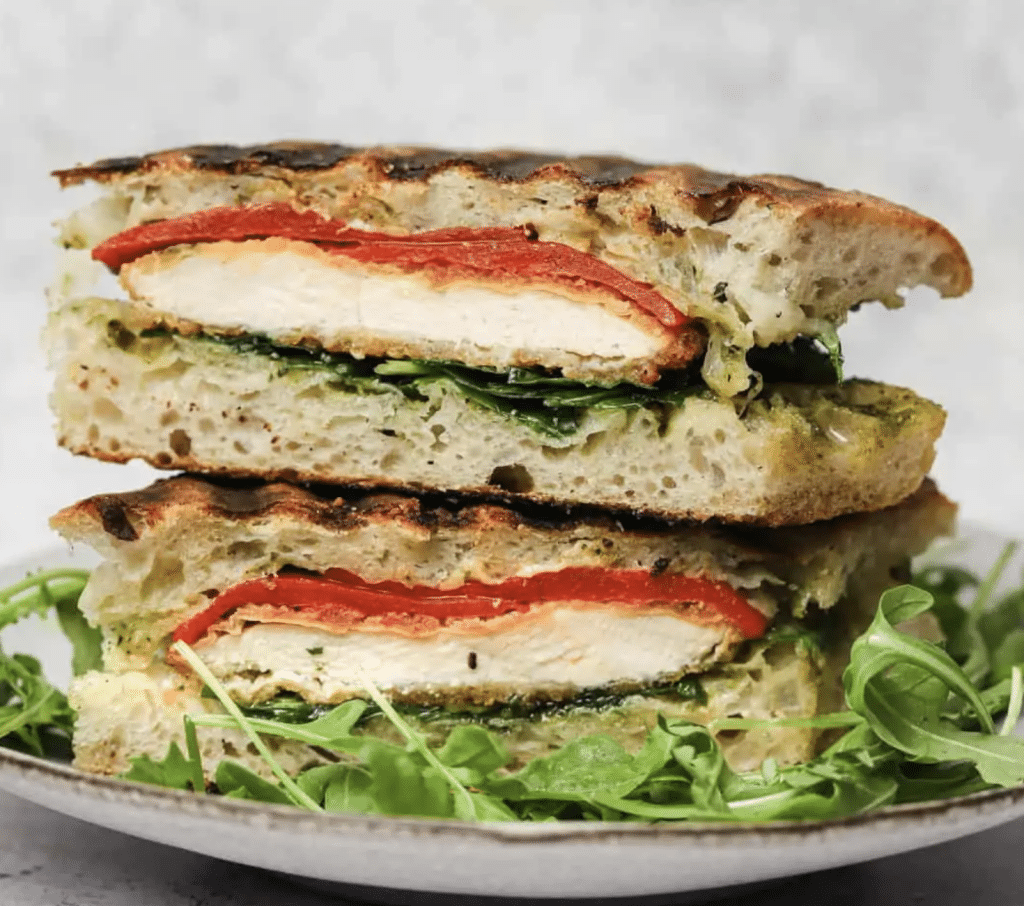 Grilled Chicken Pesto Panini
The grilled chicken sandwich is so juicy and flavorful and is the perfect accompaniment to the soup. The delicious ingredients of the panini such as the red peppers, arugula, and pesto mixed with the hot soup make a great mealtime pairing.
Image and Recipe from wellseasonedkitchen.com
---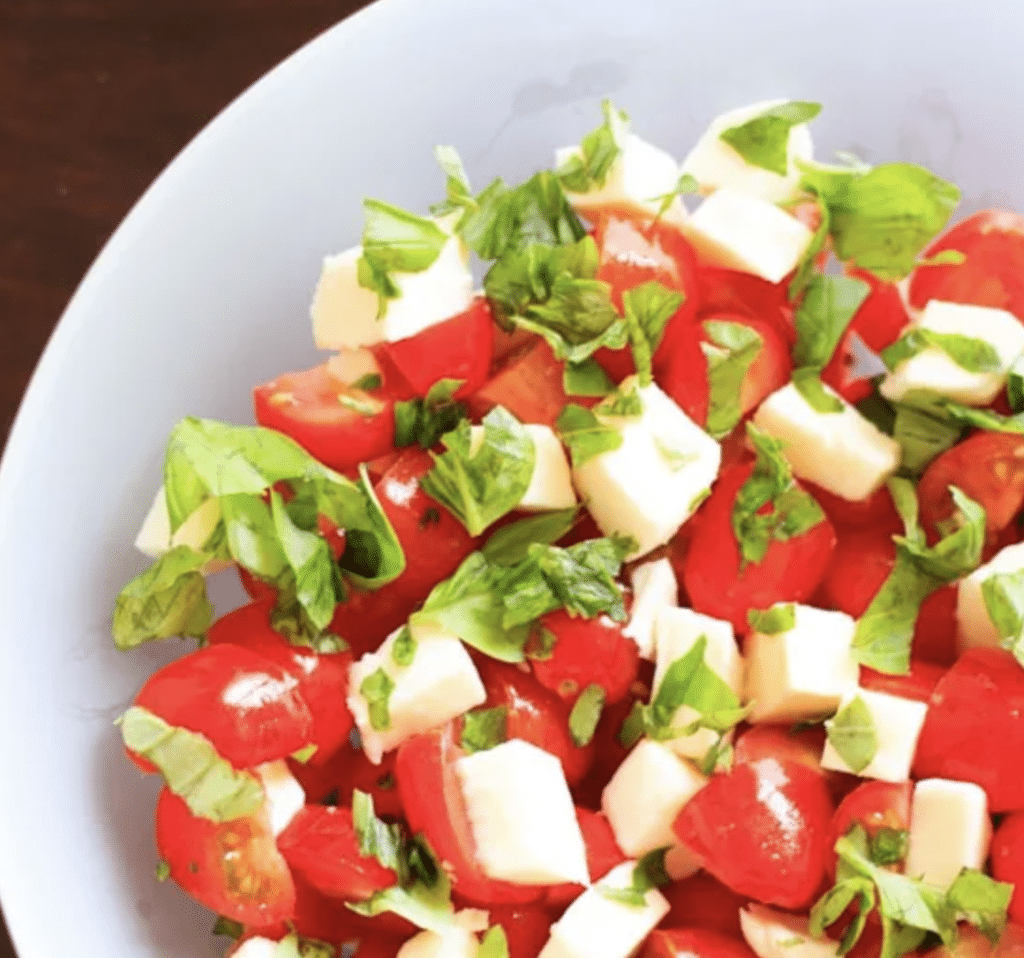 Chopped Caprese Salad
This salad side dish is perfect for a busy weeknight dinner, served alongside french onion soup. The direct from the garden crisp tomato, chopped basil and fresh mozzarella that is best served with a drizzle of balsamic.
Image and Recipe from trialandeater.com.
---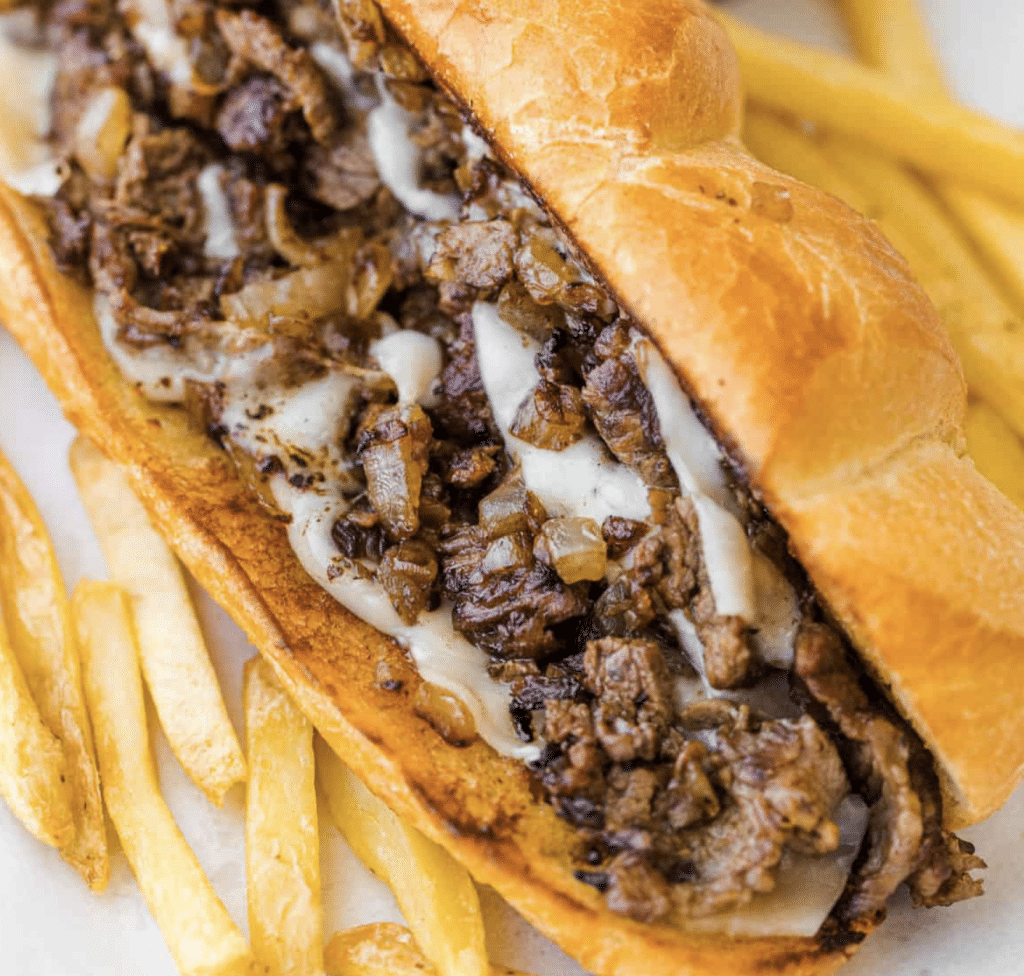 Steak Sandwich
Since you'll already be enjoying caramelized onions and melted cheese in your onion soup, let's add more to your meal with this Philly cheese steak sandwich. This classic steak sandwich is easy to make and tastes great together with this soup.
Image and Recipe from natashaskitchen.com
---
Common Questions about French Onion Soup
What Kind of Bread To Serve With French Onion Soup
Bread is a must for French onion soup. My favorite is a baguette or other crusty bread, which makes it perfect for dipping into the soup and absorbing the flavors. There are a few other types of bread to serve with this soup. Some popular options include garlic bread, croutons, and cheese toast.
French Bread: Chewy french bread with soup is a classic pairing. The bread can soak up the broth from the soup and add some extra flavor to the meal.
Croutons: Croutons are also a popular choice, as they add a bit of crunch to the dish.
Garlic Bread: Garlic bread is a classic side that pairs well with any soup or dish
Baguette: Baguette slices are perfect for dipping into soup!
Cheese Toast: Cheesy toast or cheesy bread is a great option for those who want an extra bit of flavor and richness.
How to Use Bread in French Onion Soup
There are two ways to enjoy bread with french onion soup. You can enjoy bread by placing it on top of the crock of soup, or by dipping the bread into the soup as well.
Bread on Top: First, by adding a slice of bread on top of a bowl of French onion soup is a classic way to enjoy the soup. The bread soaks up the flavorful broth and becomes deliciously soft.
Dip Bread: Secondly, dipping a piece of bread in French onion soup is one of the best ways to enjoy the soup. The bread soaks up the broth and the onions, and it is delicious.
What Kind of Cheese To Serve With French Onion Soup
There are many types of cheese that can be served with French onion soup. A classic choice would be Gruyère, but other options include Emmental (type of Swiss), Cheddar, or Gouda. The cheese should be melted and bubbly and should add a creamy richness to the soup.
Gruyère Cheese
Cheddar Cheese
Gouda Cheese
Provolone Cheese
Parmesan Cheese
Swiss Cheese
---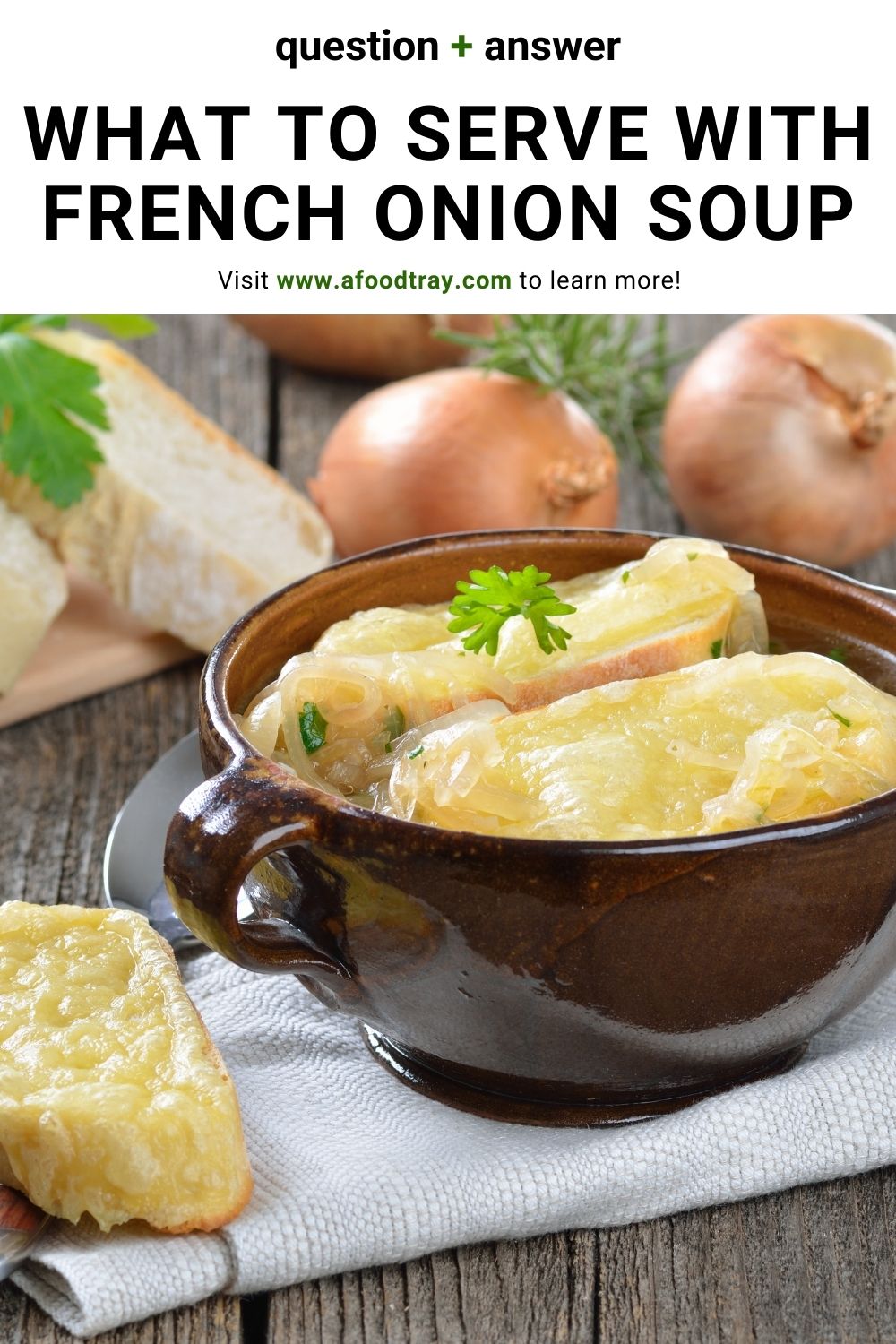 More Recipes and Food Questions