If you are looking for some answers to the question can you dehydrate watermelon aka watermelon jerky, then you have come to the right place!
Yes, you can dehydrate a watermelon to make a tasty fruit treat! The most delicious and healthy snack you can make is a dehydrated watermelon.
Below, I will explain everything there is to know about dehydrated watermelon (or dried watermelon) and also share a few different recipes I found too from fellow recipe bloggers. Enjoy!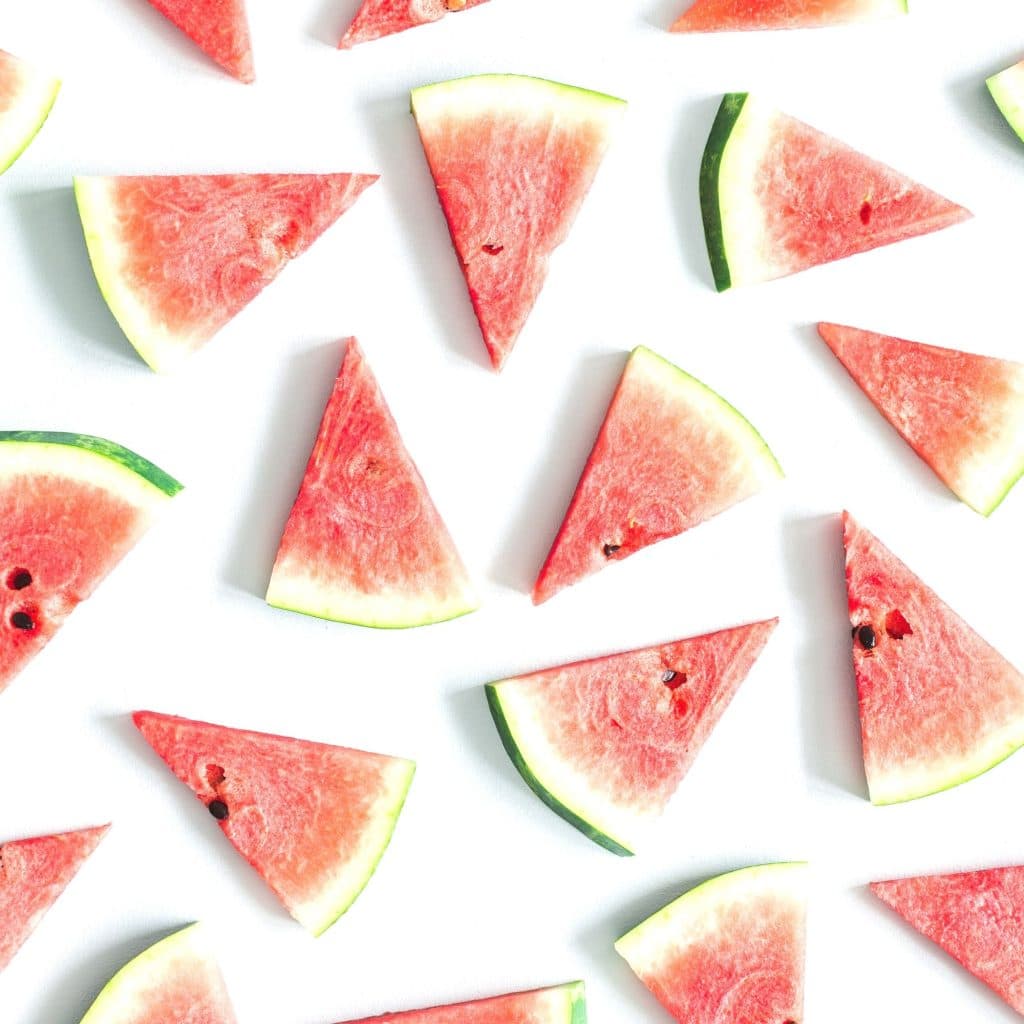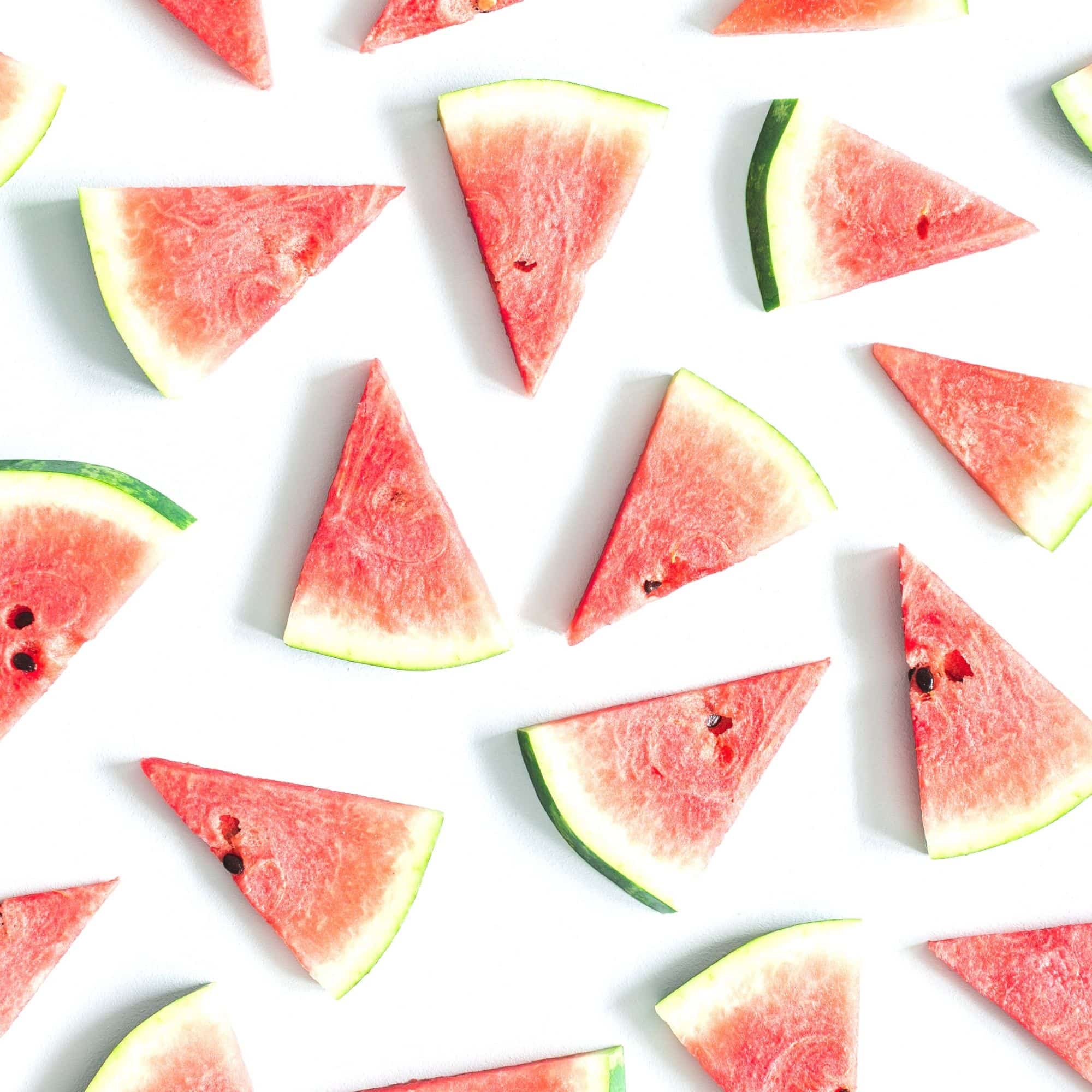 What Supplies Do You Need to Make Watermelon Jerky?
You will only need a few cooking supplies to make a healthy dehydrated fruit snack with watermelon!
Seedless Watermelon
Food Dehydrator

We have the Ivation 9 Tray model for about two years and love it! We have use it to dry different types of fruit and to make beef jerky as well.
Large Sharp Knife
Fruit Leather Dehydrator Trays (instead of the wire racks of the dehydrator)

Food dehydrator trays are easy to find on Amazon and make it easy to dry fruit like watermelon.
Parchment Paper for storage
Airtight Container
How to Dehydrate Watermelon
To dehydrate a watermelon, you will need to follow a few simple steps.
First, purchase a small seedless watermelon. A regular watermelon with black seeds will be difficult to chew if you try to make jerky with it.
Second, slice the end of the watermelon off with a sharp knife and remove the watermelon rind from the outside of the watermelon.
Next, Cut watermelon into thin slices, about a quarter of an inch thick. It should look like jerky you would see in stores. You can do slighter bigger slices, but keep in mind they will take longer to dehydrate. Since watermelon has a high water content, you can let water drain off the slices into a sink or press a paper towel on them to absorb some moisture.
Finally, place slices on the wire tray* of your food dehydrator and set the temperature at 125 °F. This will result in more evenly dehydrated watermelon slices. The whole dehydration process is pretty hands-off except that you need to set the timer for 6-12 hours, checking often until they are done and have a leathery texture. The drying watermelon time will vary depending on how thick the watermelonslices were cut.
*You can use fruit leather trays as well if you have them for this part of the step instead of the wire drying rack.
Finishing: The next step is to remove the dehydrated watermelon pieces from the dehydrator tray and store in an airtight container with layers of parchment paper between each stack of watermelon. These watermelon jerky snacks will last a long time (if they aren't eaten before then) and have a shelf life of about 3-6 months
Tip: You may need to condition your dried food after it is done to make sure the moisture is truly out of it completely. Essentially, you place your dried fruit into a canning jar and let it sit with the lid closed to see if moisture is still in the fruit. You can learn more about conditioning in the link above.
You are now done! Furthermore, you will find that watermelon is naturally sweet, and no added sugar is necessary to make them tasty! It is that easy to take a whole watermelon and turn it into a healthy fruit snack treat. Plus, it is pretty wonderful to be able to take a summer fruit like watermelon and turn it into something you can enjoy all year long.
What Does Dehydrated Watermelon Taste Like?
Dehydrated watermelon tastes like a fruit leather, fruit roll up candy or taffy. It is all natural and contains less sugar than store bought fruit snacks and has a great watermelon flavor!
Dehydrated Watermelon Jerky Recipes
While I haven't had the pleasure of making dehydrated watermelon yet, I did find some great recipes from fellow recipe bloggers that are pretty great.
Explore the list below, so you can make some of your own yummy fresh watermelon treats like watermelon jerky, watermelon chips and more!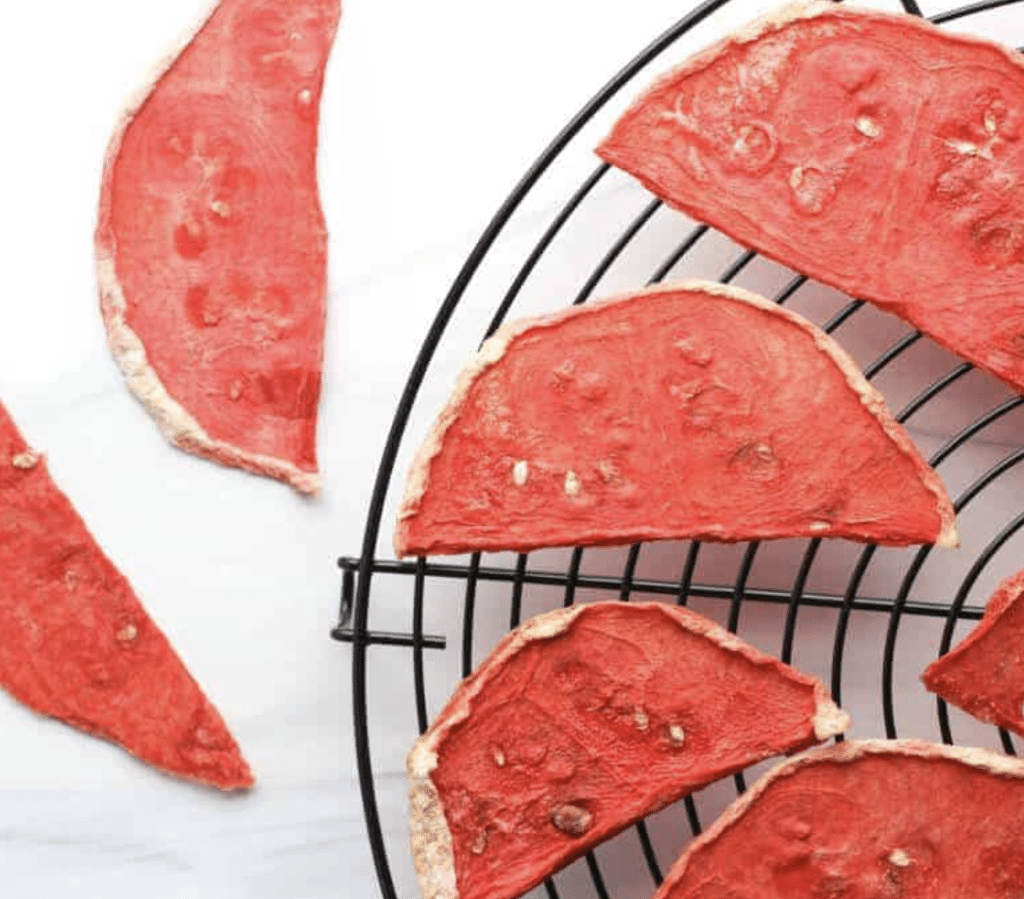 Dehydrated Watermelon Slices
If you love watermelon candy, then you'll love this homemade dehydrated watermelon treat, which is a healthy candy alternative! Follow along with the video to see how to make dry watermelon in detail.
Find the dried watermelon recipe from becomebetty.com below.
---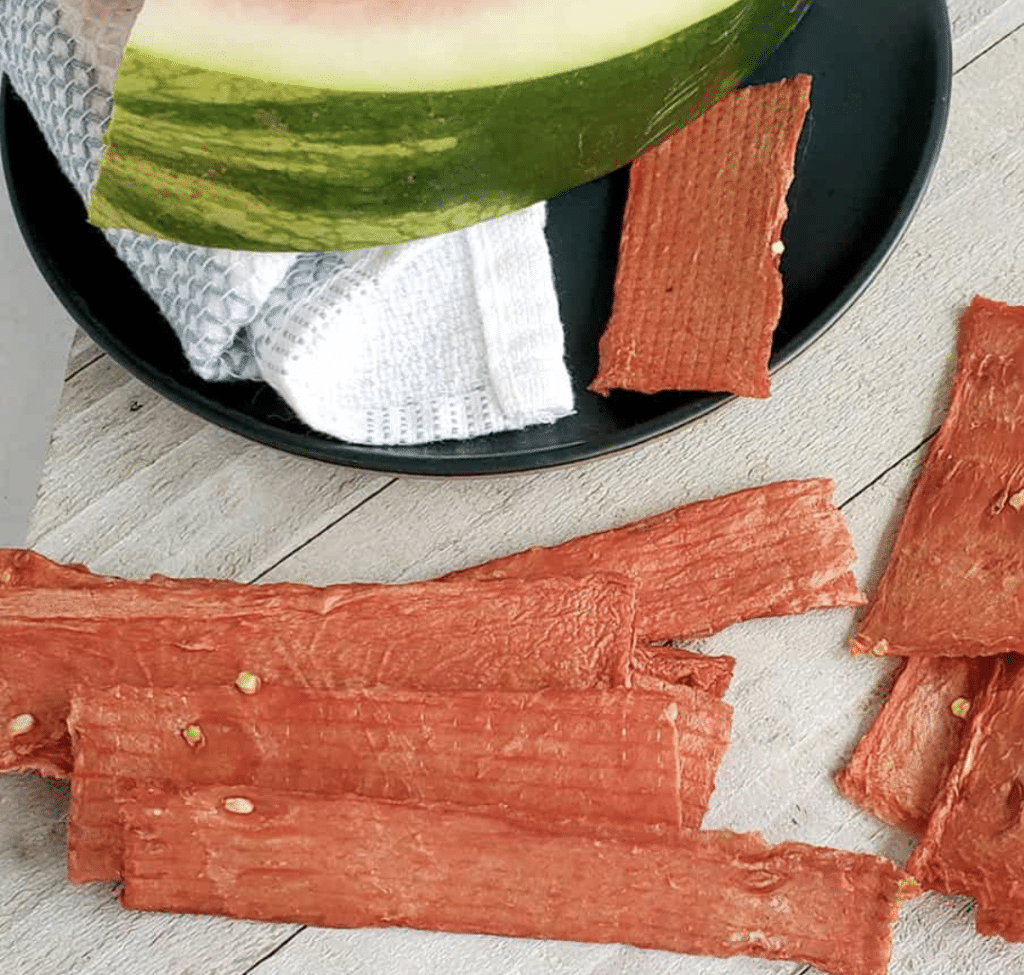 Dehydrated Watermelon Jerky
This is very similar to the other recipe, but you will cut your watermelon into jerky slices or watermelon strips instead. This recipe is great as a healthy snack for a lunch box, picnic or just because treat. You can also add lime juice, kosher salt or mint for some extra flavor too!
Find the jerky watermelon recipe from thepurposefulpantry.com below.
---
More Food Recipes and Posts You May Enjoy
I hope you enjoyed this post about watermelon dehydrated, and it aspires to pick up an extra watermelon next time you are at the farmers market to dehydrate. Take a peek at a few more food posts below to see if there is something else you'd like to learn about, too.