The Best Beef Tallow Substitutes
Beef tallow is a popular ingredient that people utilize to cook many delicious dishes. However, what happens if it is out, and you urgently need it?
Change to another recipe? No, you don't have to do that, as you can use a beef tallow substitute instead.
If you have no idea of an alternative, please continue reading this article to learn more about them below.
What Is Beef Tallow?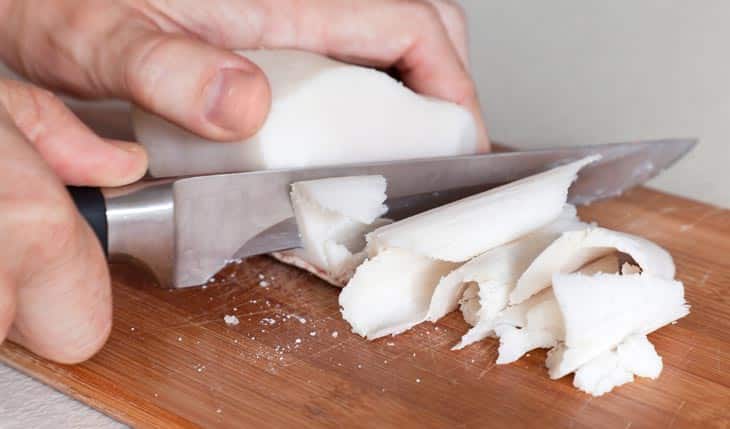 If you can't get used to the word tallow, you can call it rendered fat. Beef tallow comes from the kidneys of the cows, where people will take and render pure beef fat (or beef suet).
Its process includes cooking down the beef fat that has removed impurities. After the work is done, you will get a saturated animal liquid with a semi-soft texture and a pale white color.
Rest assured that this ingredient is much easier to store than any other type like mayonnaise and butter.
Thanks to its stability, keeping it in an airtight container at room temperature without any sign of light or heat is fine.
Many cooks like using beef fat in cooking due to its versatility. Moreover, people used it as a soap, candle, and skincare product.
Nowadays, it is common to use it to bake, fry, or at BBQ parties. However, baking or frying foods usually need a high temperature, which regular oil cannot meet this demand as it quickly breaks down into trans-fatty acids.
On the contrary, beef tallow can tolerate high temperatures and keep its structure, no matter how long it is heated.
That's why many professional cooks go for this kind of fat more than other oil types. Of course, its rich taste in any recipe is another reason.
Beef Tallow Substitute
1. Pork Lard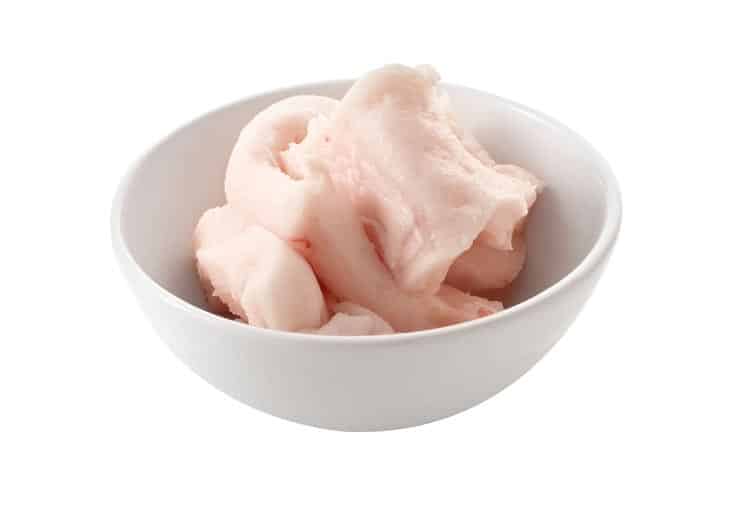 The first substitute for beef tallow we recommend is pork lard, as it is another staple animal fat. If beef tallow is from a cow, this type is rendered pure pork fat from a pig.
It is basically the same as beef tallow in texture and even usage. So you can use pork lark as a replacement to any recipe with the same quantity as the beef type, but we would like to use it in Southeast Asian cuisine.
And it doesn't hurt the quality and taste of your dishes.
Due to the similarity between pork lard and beef tallow, you can consult a list of lard substitutes to figure out some beef tallow alternatives.
Do not worry about finding this kind of fat at groceries as it is effortless for you to make at home.
2. Butter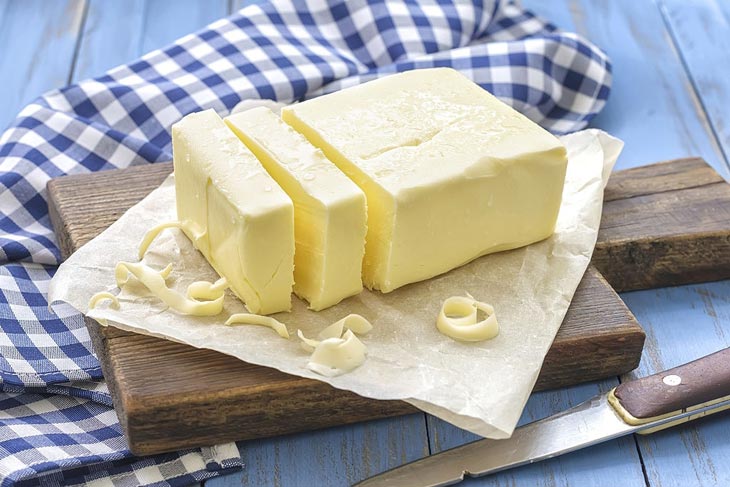 Butter is also a potent ingredient that you should not miss out on when it comes to tallow substitute. It is a dairy product, which gains its popularity in American cuisine.
As mentioned above, butter cannot withstand high temperatures with low smoke, so it does not suit such deep-frying recipes as beef tallow.
However, it is still worth trying when pan-searing or baking to add more flavor and texture to the dishes.
If you use the butter as a replacement, remember to add the proper fat content to your recipe. It is a must to help you stick to the original taste.
3. Chicken Fat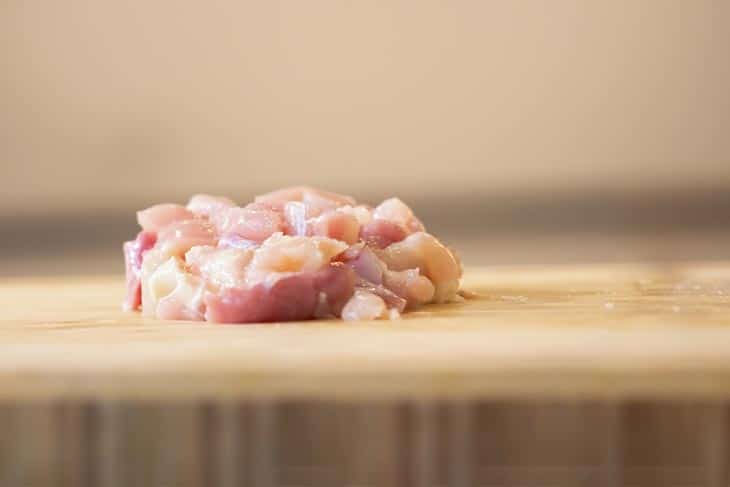 How about chicken fat as a beef tallow substitute? Many people highly praise this kind of fat due to its high healthy substance in omega-6 fatty acid and linoleic acid.
What is more perfect than a healthy yet still versatile replacement? Chicken fat can bring fantastic flavor to baked goods, fried foods, stews, soups. However, some people tend to use it as a breaded coat.
Next, let's consider vegetable shortening as a substitute for beef tallow if you want a healthier cooking fat alternative.
4. Vegetable Shortening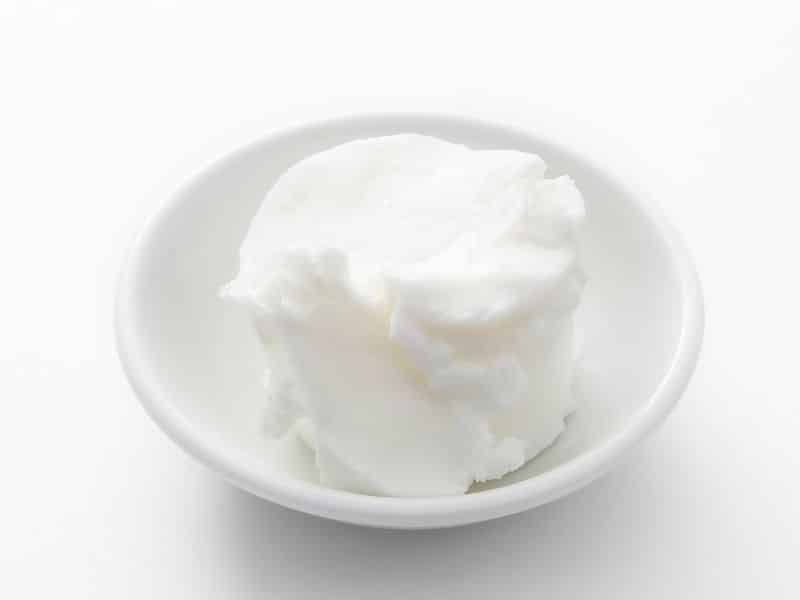 Some people might wonder whether replacing beef tallow with some plant-based and vegan-friendly options is possible.
And the answer is a total yes. It suits those people who want to reduce their animal protein intake. You have to know that some cuisines prefer this type of oil over other animal types.
And vegetable shortening is an entirely vegan fat. Hydrogenated vegetable oils are the main thing to make this when liquid fats are converted into semi-solid ones.
In general, it has a solid texture with a high smoke point, so feel free to use it in deep-drying or baking recipes.
Of course, you still feel the rich taste of fat in the dish. Furthermore, vegetable shortening is ideal for making pastries or other baked goods.
You can use this one with the 1:1 ratio to replace beef tallow in your recipe.
5. Vegetable Oil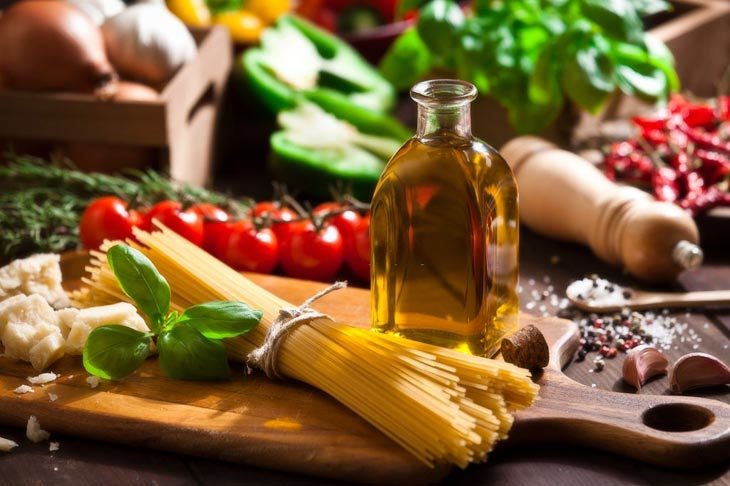 Other than vegetable shortening, you can consider vegetable oil as an acceptable tallow substitute, easily found on the current market.
In particular, its convenience and veganism can help to replace animal fat little by little.
Vegetable oil consists of many kinds, including soybean oil, sunflower oil, peanut oil, and canola oil, which you can find in any supermarket.
This cooking oil is more suitable for stir-frying than deep-frying recipes because of its low smoke point. What is more, you should not utilize it in such dishes that need high temperatures.
And do not expect it to bring richness to your food like other above beef tallow shortening since it is basically tasteless.
That's why you have to think carefully about the replacement amount before using this oil.
6. Olive Oil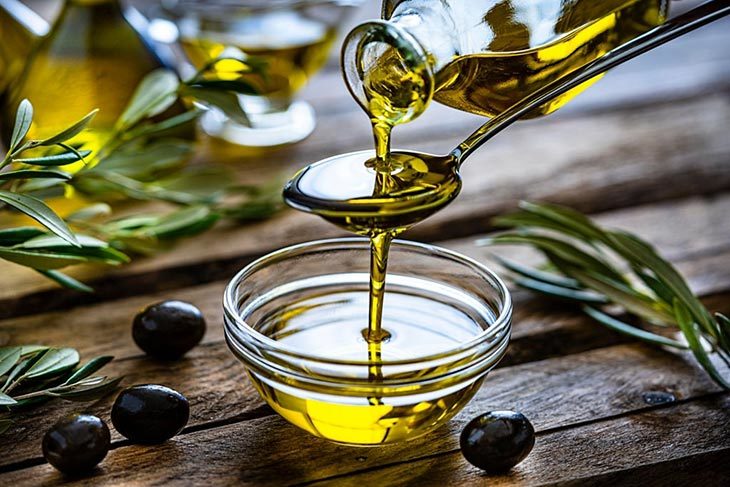 Olive oil is a typical cooking oil that every cook should have in the home kitchen. There is no doubt that this choice has become an all-time favorite option due to its richness in unsaturated fatty acids.
As a result, olive oil is the following beef tallow shortening that you may not look down on. However, do not mistake this oil with other vegetable oils as it comes from olive fruits instead of nuts or seeds.
The popularity of olive in any cuisine worldwide, not only in the Mediterranean and Middle Eastern cuisine, is undeniable. Yet, please pay attention to its price first as it is more expensive than other cooking fat.
Of course, its nutrients are a lot, along with vitamins, monounsaturated fats, and antioxidants. While using this type, there is no need to worry about heart health, inflammation, or skin health.
Olive oil is widely used for sauteing foods, salads dressing, roasted vegetables, and marinade ingredients. Hence, it is not perfect for baking or frying.
7. Coconut Oil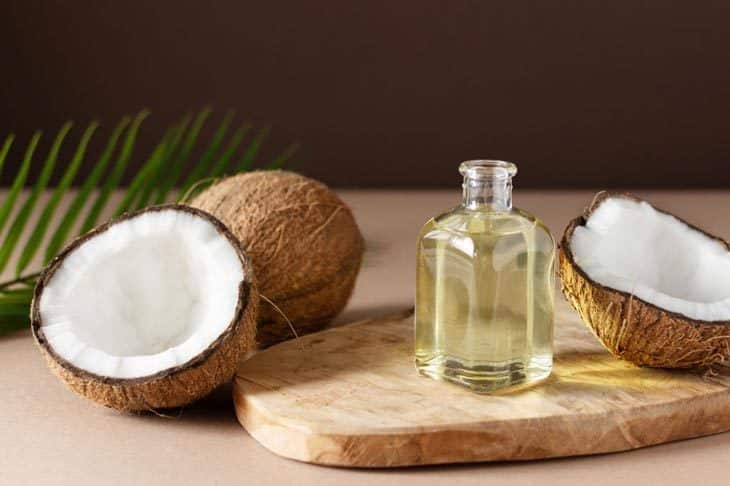 Last but not least, substituting beef tallow with coconut oil is note-worthy. This edible fat is extracted from a coconut, whose usage is for both the beauty and cooking industry.
However, this oil is more suitable for sauteing or pan-searing than frying or baking.
We all know that what makes this favorite beef tallow substitute precious lies in its fragrant coconut taste to your dishes.
The matter is that some dishes don't necessarily require this distinctive subtle coconut flavor.
Keeping this reason aside, the healthy fats that coconut oil has can significantly reduce bad cholesterol levels.
It is a piece of cake to make coconut oil at home with detailed instructions. But you have to check the quality of the coconut before doing this process.
That's why you should learn how to tell if coconut goes bad first.
Frequently Asked Questions
What Are The Best Recipes For Beef Tallow?
Several delicious recipes are calling for beef tallow that you might not know. Here are the options:
Reverse seared steak: The combination between the steak and beef tallow is extremely undeniable Tallow contributes significantly to bring full flavor to the tasty reverse seared steak.
Skillet potatoes: When you add beef fat to a pot of potatoes, it will help to soften the main ingredient while boosting the greasy flavor. Try it, and you will never give up this recipe.
Homemade cornbread: It is common to use butter to make homemade cornbread. Have you ever tried beef tallow? The flavor is going to blow up surprisingly, and that makes you addicted to it.
These recipes are some brilliant options we have selected to show you. You can use another tallow substitute if the recipe doesn't call for beef tallow specifically.
Can You Substitute Beef Tallow With Vegan Alternatives In Cooking Recipes?
Of course, yes. We have mentioned above that you can consider other vegan alternatives as a substitute for beef tallow.
And vegetable shortening, vegetable oil, olive oil, and coconut oil are what we have recommended to you.
Feel free to utilize these alternatives as they are healthy and suit many recipes to cook mouth-watering dishes.But, once again, remember to measure the ratio of each substitution depending on your taste preference.
Conclusion
Thanks to the suggestions above, it has been much easier to discover a suitable beef tallow substitute.
We hope you can use any of these alternatives to carry on with your appealing recipes well despite the absence of beef fat.
If you have any ideas or questions, please let us know, and we are willing to reply to you soon. Thanks for reading.