Butternut squash is one of the most versatile fruits and vegetables. You can use it for various recipes such as baking, roasting, puréed, soups, or stews.
However, what should you do if you can't eat this fruit or its season ends? Is there any replacement for this ingredient in your dishes?
Luckily, you can swap it with various replacements. Look no further! This article will give you a complete butternut squash substitute list. Let's take a peek!
Recommended Butternut Squash Substitutes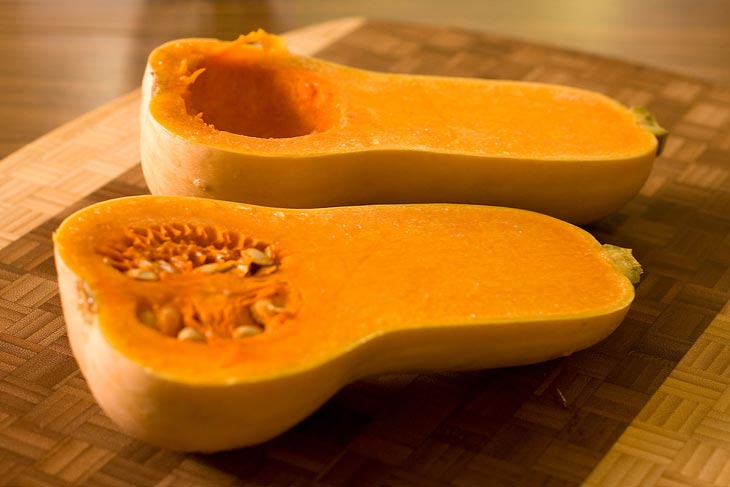 Butternut squash is a wintertime pumpkin that may be eaten raw and cooked.
It boasts an orange appearance and offers a pumpkin-like flavor. Although it looks like pumpkins, its taste is not the same. It has different varieties.
If this fruit isn't available in your kitchen or you can't buy it anywhere, don't worry!
We've compiled a list of the best butternut squash replacements. All you need to do now is look through the list to discover your ideal match.
#1. Sugar Pumpkin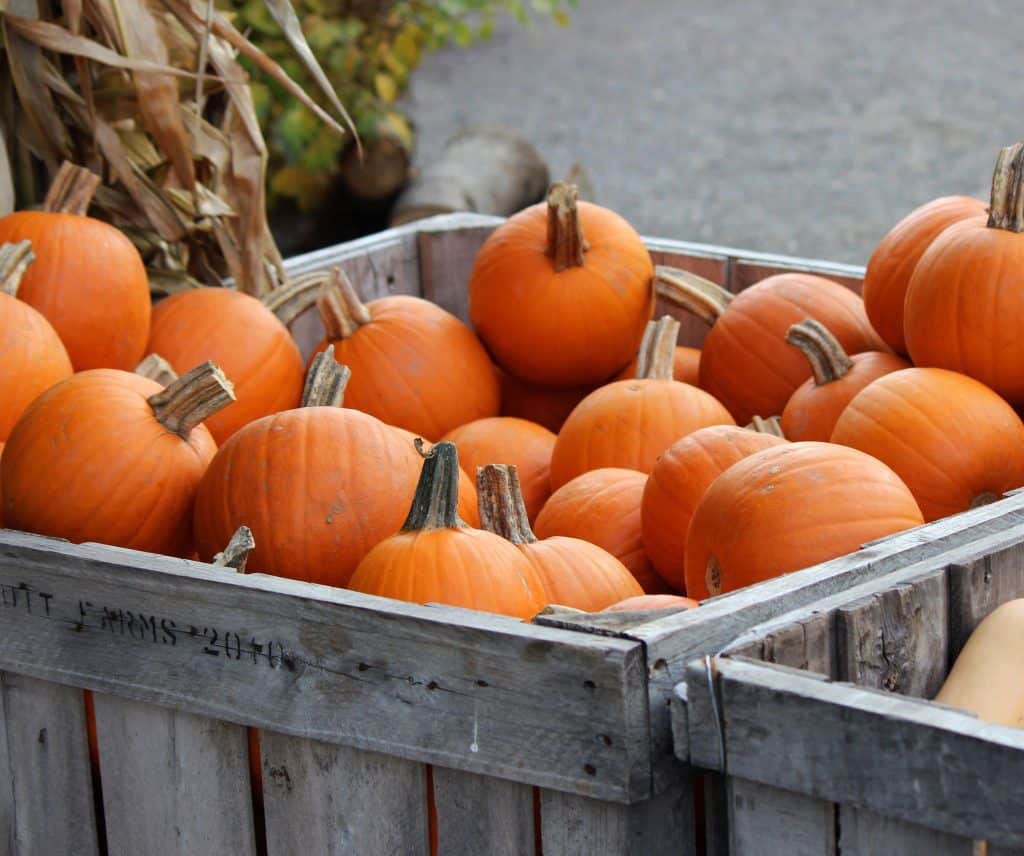 Sugar pumpkin is a delectable, versatile, and healthful alternative. It is sweeter, smaller, and lower in fiber than butternut.
It is high in vitamins and hence an excellent addition to your diet. The pumpkin is sweet, so it is the preferable choice if you're creating a pie.
You can roast this fruit using the oven or boil it to make them easier to consume for newborns and toddlers. You can also use it to make pumpkin puree or soup.
On a cold day, nothing beats a warm, delicious pumpkin soup bowl with a sprinkling of fragrant sage leaves!
#2. Hubbard Squash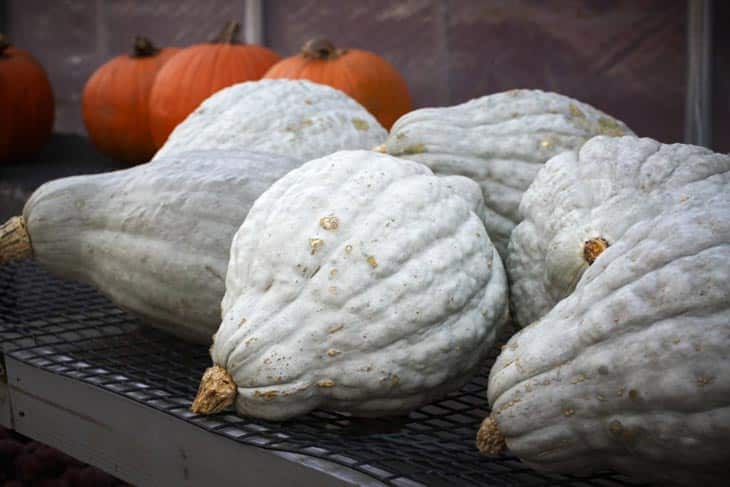 Hubbard is an excellent substitute for butternut squash because it's less expensive and easier to come by. They have a butternut squash-like flavor and texture.
It is an incredible combination of pumpkin and sweet potatoes, making it perfect for cooking soups.
It additionally has high sugar content. It is high in vitamin A and C and nutritional fiber. It's also a fantastic baking staple, especially for pies.
If you are unsure where to get this fruit at your local supermarket, look at the fruit aisle or the canned goods section.
#3. Delicata Squash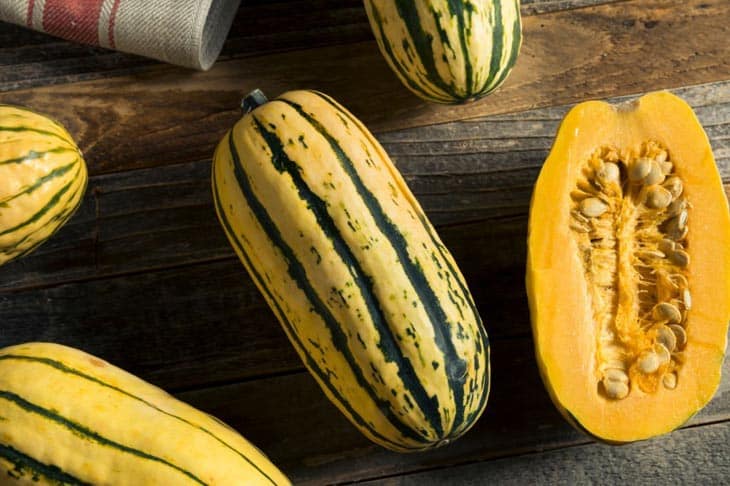 Delicata is also a winter squash, but it is much smaller than other varieties and contains less concentration of water content.
It might not look like your traditional pumpkins from the outside, but once you start cooking with it, you will find its flavor is partially the same.
Nevertheless, the flavor of delicata is more intense. Due to the apparent brown sugar sweetness, it boasts a rich and potato-like taste.
Also, it's easy to peel and chop, making it a perfect choice for various recipes such as soups, casseroles, or stews.
It is high in vitamin C and has a reduced calorie count. As a result, it's a nutritious and tasty butternut squash alternative in most dishes.
#4. Buttercup Squash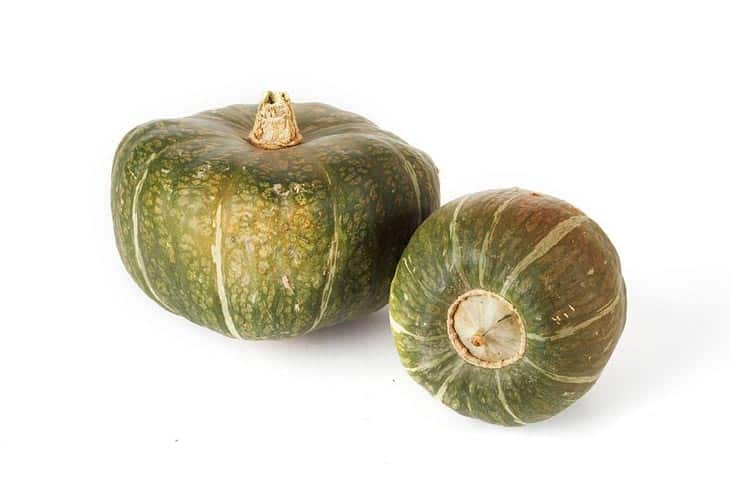 Buttercup works well as a butternut alternative. It has an orange-like texture and a rich, creamy but milder flavor than butternut.
It is high in Vitamin C and carotenoids, making it a nutritious food. You can use it to replace butternut in most recipes like bread or pies.
#5. Spaghetti Squash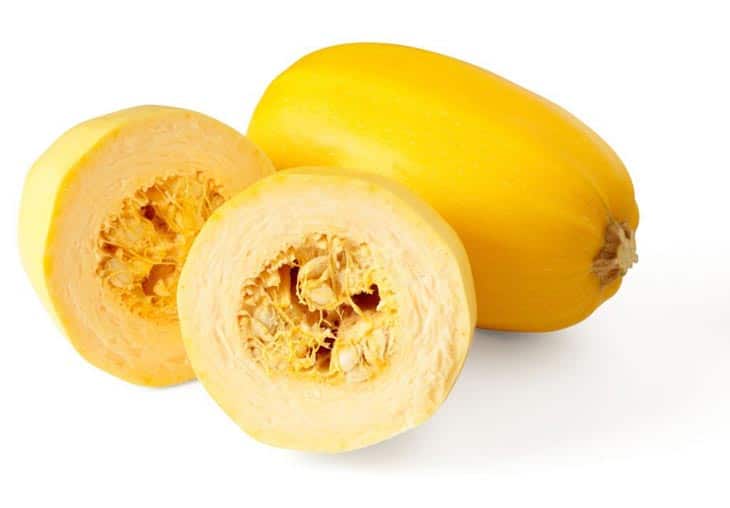 Some people may get surprised when knowing that Spaghetti squash belongs to the same family. As its name suggests, you can cook it and eat it like spaghetti.
This veggie contains more fiber and fewer calories than pasta, which may come as a surprise.
In particular, this food has approximately 42 calories per cup, compared to 200 to 300 calories per cup of conventional spaghetti.
This feature makes it an ideal weight-loss or weight-maintenance food. If you seek a new dish for your dinner, consider this replacement.
#6. Golden Nugget Squash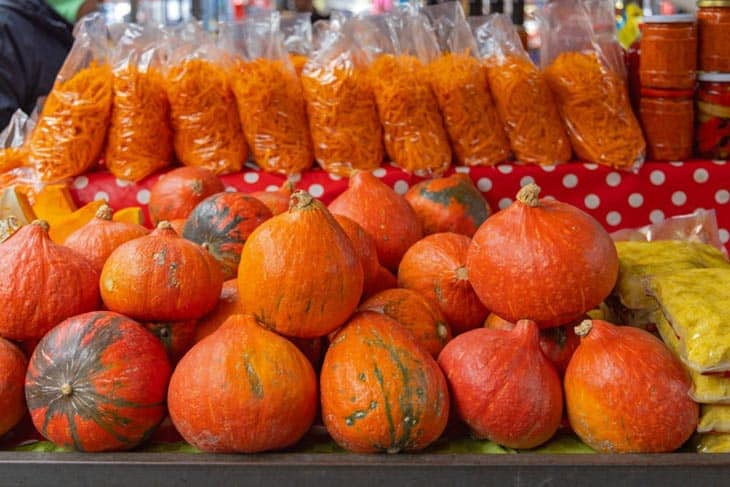 Butternut can be substituted with Golden Nugget. This alternative offers a butternut-like texture and a sweet flavor.
This option is rich in beta-carotene, so it's the best replacement for recipes that require an orange appearance.
This option is a terrific substitute that requires fewer minutes to prepare and cooks faster!
#7. Kabocha Squash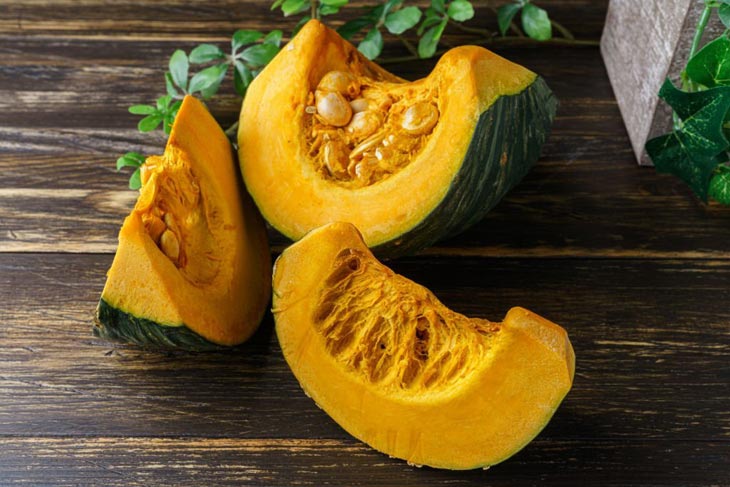 Kabocha is Japanese butternut. So, it's also a great replacement! It tastes sweeter and boasts a denser texture than other varieties.
This option is not widely available in the market, but you can easily find it on Amazon or at Asian supermarkets at a low price.
If you want to learn more about this Japanese fruit, you can refer to this video:
#8. Turban Squash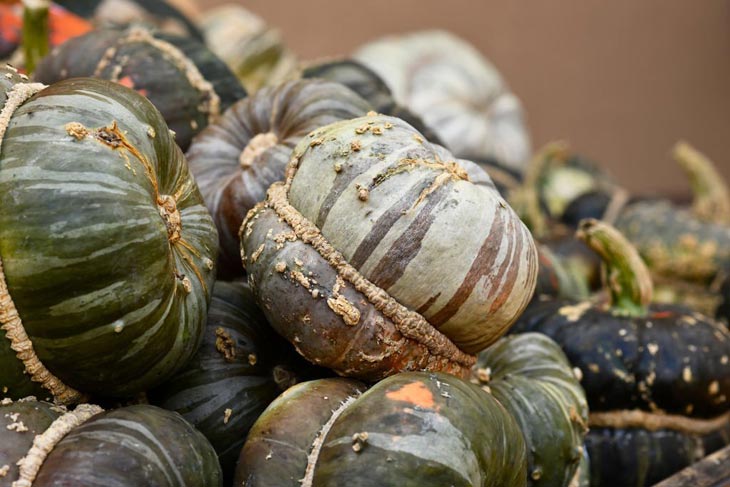 Turban is nutritious with a long neck and a bulbous, oblong bottom. Its hue varies from pale to dark greenish with bright orange lines, making it more vibrant than other varieties.
This option is ideal for individuals too busy to prepare butternut in advance.
During its season, you may buy it at most supermarkets. They are often near the vegetable sector with other varieties in this family.
#9. Banana Squash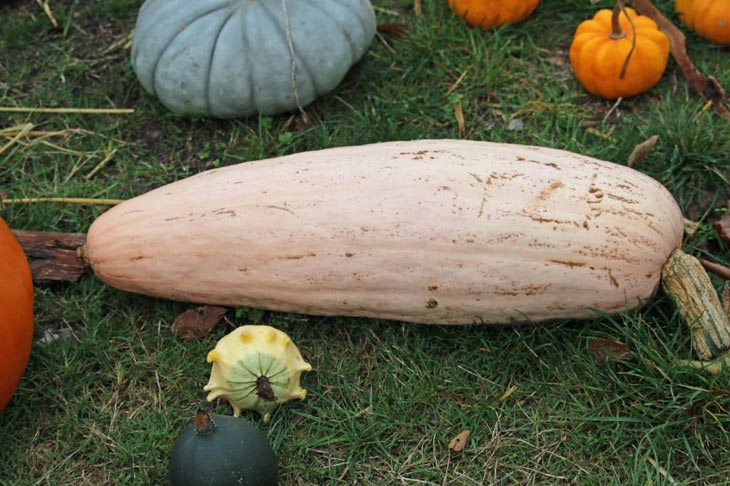 It is a tasty and healthful substitute for butternut. It has a milder pumpkin flavor without the clove or nutmeg flavors.
Because of its thick skin, you can peel it in huge chunks, making peeling and cutting considerably easier.
Look no further than this substitution for a low-calorie product that adds richness without increasing the intake of calories.
#10. Ambercup Squash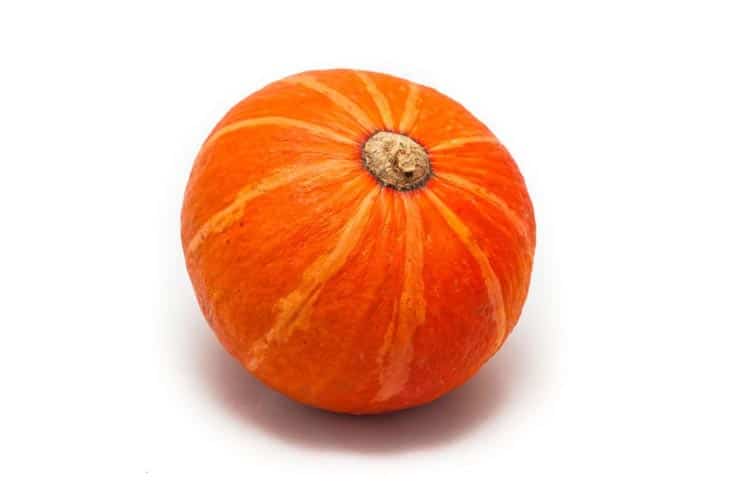 You can use this versatile replacement in any recipe. It's excellent since it offers a mild, sweet flavor, but it is not watery like other similar varieties.
You should peel and chop this fruit into cubes 1 inch. After that, roast them with salt, olive oil, pepper, oregano, or thyme.
This method produces soft slices ideal for serving in soups or as a side dish.
#11. Acorn Squash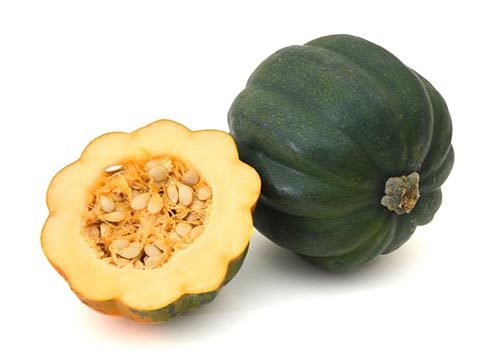 The acorn offers a softer flavor and a consistency with more fiber than butternut. It boasts a creamy, sweet taste that makes it excellent and suitable for various dishes.
This alternative has a lower carb count than butternut and is rich in vitamins, fiber, and folate.
#12. Sweet Potato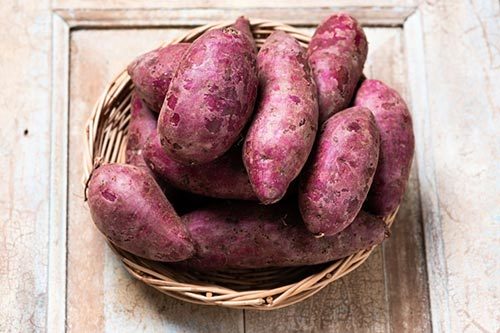 Can sweet potato be substituted for butternut squash? The sweet potato is a nutrient-dense vegetable high in minerals and vitamins.
This food is an ideal replacement, and it's even better in terms of carbs, sugar, and calories.
#13. Pumpkin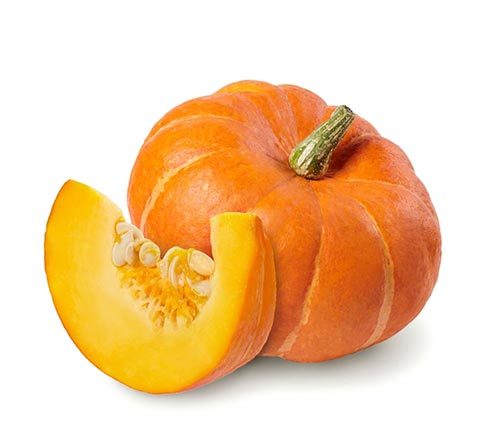 Can I substitute pumpkin for butternut squash? The answer is always yes!
You can consider pumpkin as a replacement for butternut. It is a delectable, versatile, and healthful alternative.
People often bake and eat it on its own. Besides, it also works well in various sweet recipes, such as pies.
Moreover, it comes with a sweet and rich flavor. So, it's the best substitute for butternut squash in soup.
#14. Carrots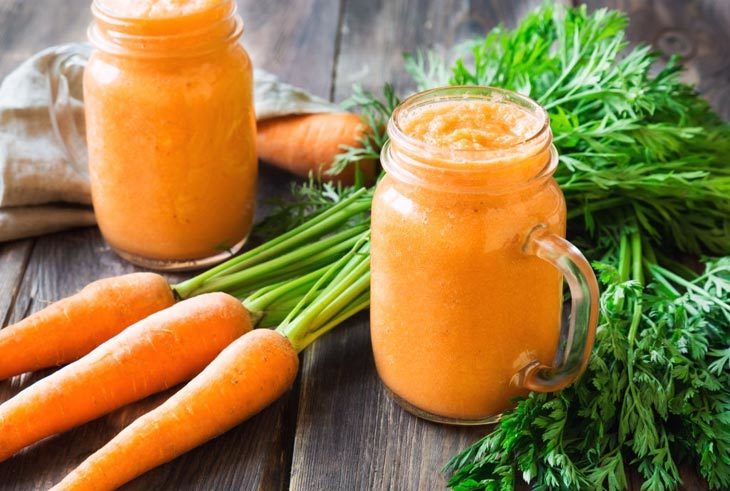 Although carrots don't belong to the same family as butternut, you can still use them in various butternut dishes, especially in cakes and pies.
They are nutritious and healthy so that they will complement your diet well. If you worry these fruits will change the flavor of your dish, don't get stressed! The final result depends on many factors, not just carrots.
Wrapping Up
After reading this article, have you found the best-suited butternut squash substitute for your recipe? We hope your answer will be yes!
As you can see, there is a wide range of replacements for this fruit. So you can easily find one suitable for your dishes, from cooking to baking.