8 Best Ideas For Cheesecloth Substitute You Can Find At Home
There are many recipes that require cheesecloth, but you may not have it on hand sometimes.
Luckily, a cheesecloth substitute is readily available at your home to help you prepare any dish. Before cooking, make sure that the thing is clean.
But what exactly is it? And what to use instead of cheesecloth? Let's read the article for more information!
What Is A Cheesecloth?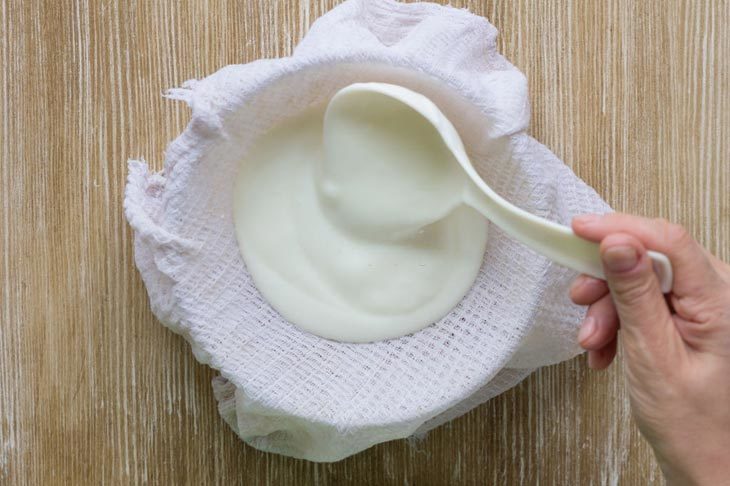 Cheesecloths are loosely woven cotton garments that resemble gauze. They are made from woven cotton gauze materials, which give them an airy and lightweight feel.
The primary use of cheesecloth is in food and drink preparation.
They come in seven different grades, ranging from open cheesecloth to extra-fine weave. The number of threads used in every inch of construction in every direction determines the grade.
While the grade is essential for the cheesemaking process, most other recipes may be made using any cheesecloth.
Therefore, as long as you're not producing cheese, you may use any cheesecloth or cheesecloth alternative you want!
What Is Cheesecloth Used For?
What do you use cheesecloth for? People use cheesecloth mainly for cheese production. In cheesemaking, this cloth helps to remove whey from cheese curd. It is also used to keep the curds in form.
They also use cheesecloth for cooking. It can filter pieces of fruits like strawberries, passion fruit to make smooth fruit preserves.
You can also wrap rum-infused cheesecloth over fruitcake. It aids in the ripening of the cake and enhances its flavor.
You may also use layered cheesecloth to remove acceptable coffee grounds from cold coffee. Other uses include basting chicken, thickening yogurt, creating ghee or tofu, and bundling herbs to get the flavor to your soup or stew.
This woven material aids in the easy drainage of liquids. Furthermore, the fabric's large holes allow the dairy products to breathe. Another benefit of cheesecloth is that they do not dye it in the production.
Even better, you can use this fabric to wrap your marinated chicken before the chicken is done. This way, your dish will turn out juicy inside!
Yes, there are various things to do with cheesecloth. However, it is pretty pricey and might be unavailable in your pantry. There must be a substitute for cheesecloth that is easy to buy and may be found at your home.
Recommended Cheesecloth Substitute
1. Strainer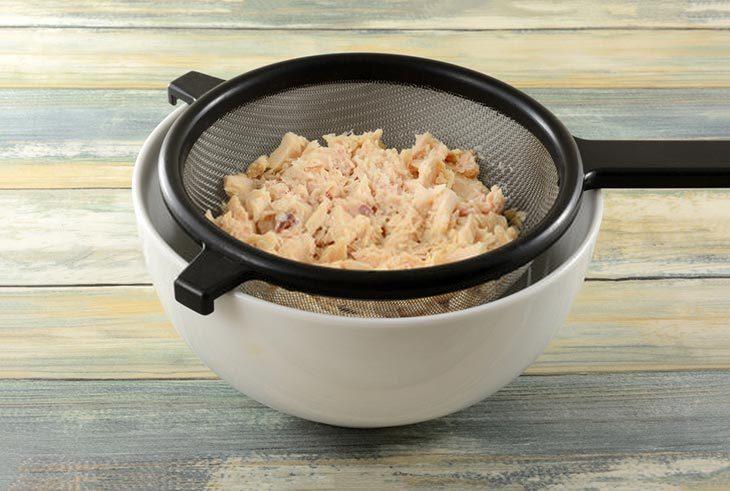 In some cases, a fine wire strainer or sieve can be a suitable replacement for cheesecloth.
Depending on the size of your sieve, it can brace against the borders of your container while straining. It is an eco-friendly solution since you can reuse it repeatedly with little effort.
The disadvantage of using a cheesecloth sieve is that it does not filter at the same level as a cheesecloth.
This may not be an issue in certain meals, but if your recipe relies on every particle being filtered out, you may want to search for a different replacement.
2. Gauze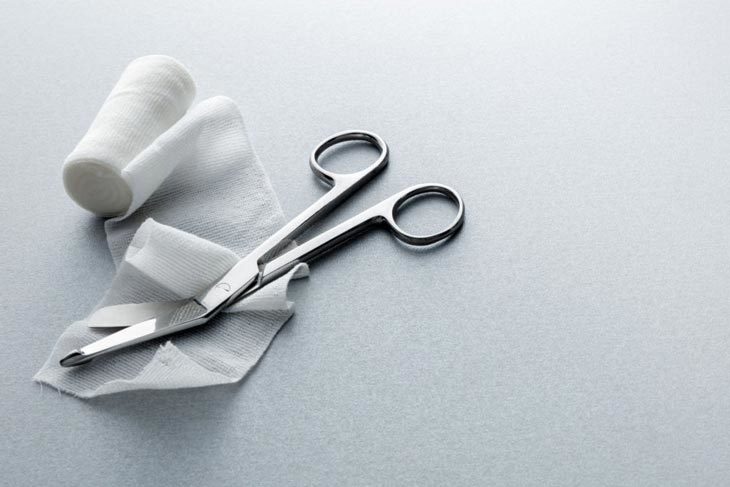 Bandages and medical gauze can also work well as a sub for cheesecloth. You most likely have them in your home's first-aid kit. You can also buy them at any drugstore or grocery store.
But it would help if you kept in mind that the weave of medical gauze is more extensive and looser than that of cheesecloth.
To achieve the best results, you would better replace cheesecloth with many layers of medical gauze. Three to four layers of medical gauze are enough to replace the cheesecloth completely.
The one drawback of this replacement is that it is not very eco-friendly. Once you've used the gauze, you have to throw it away since you can't use it anymore.
3. Kitchen Towel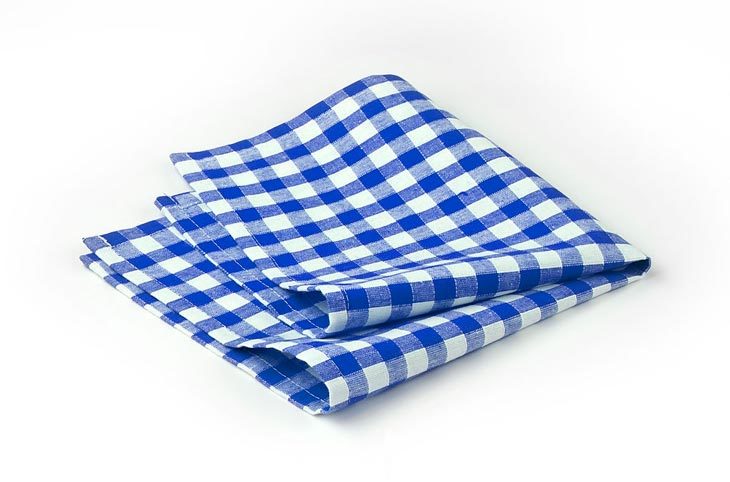 You need to know that some kitchen towels have the same weave as cheesecloth, making them simple to use.
However, because these towels are thicker, you will need to compress and strain them for a more extended period.
It would be best to use an old kitchen towel that you don't need anymore. This homemade cheesecloth will get dirty and wrinkled after filtering the food.
You can wash it carefully and preserve it for future straining or cheesemaking operations.
While you most likely already have a kitchen towel at home, you can also get one at any housewares or hardware shop. This replacement must be suitable for straining, creating cheese, or preparing any nut milk.
4. Coffee Filters
If your family members are coffee lovers, try this alternative. They may already be in your kitchen cabinet.
Since the coffee filters have a comparable weave, it is one of the most commonly used for cheesecloth substitution.
Coffee filters have an excellent weave to get rid of coffee grounds. Therefore, they must work excellently as a makeshift cheesecloth, primarily when used for straining.
This stand-in will strain just as well as cheesecloth. The only constraint is that they are made of paper, so keep a watch on them since they are more shattering.
5. Muslin Fabric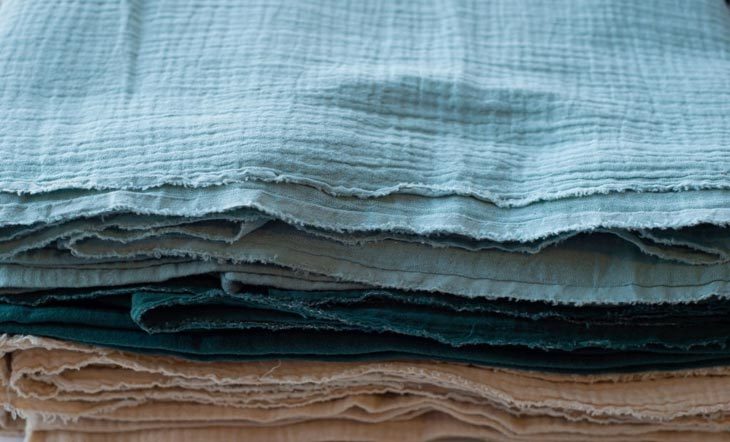 Muslin is a popular fabric in textile, but it can also be an effective tool in cooking. It is a thin, lightweight, plain weave cotton fabric with several applications for those who are unfamiliar.
If you have this airy fabric on hand, you will use it in place of cheesecloth.
This replacement comes in swathes, so you may need to create a surface to lay it on and anchor it with a band of some type. Then you'll be able to pour whatever you're straining through this substitute with ease.
Muslin fabric is affordable and can be ripped to generate the desired cloth size. It is sustainable for the environment as you can also use it many times.
6. Fine Mesh Bag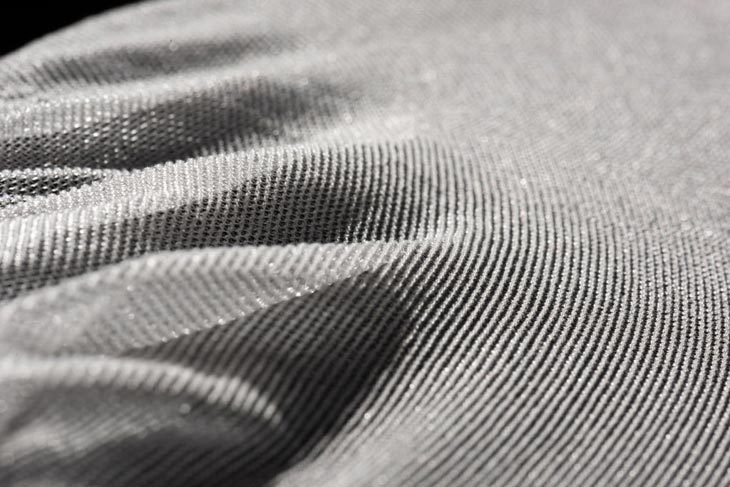 These mesh bags may be used to wash laundry, make nut milk, or paint strainer for your family. But they must be the best choice as a substitute if you want to make homemade cheese or add herbs to your cooking meals.
If you don't have a mesh bag at home, you can purchase it at any hardware store or home goods store.
Mesh bag is a material that you can use over and over again. They often last longer, so they may be worthwhile to purchase.
All you need to do is put it in the washing machine and air-dry it at home for future use.
7. Sock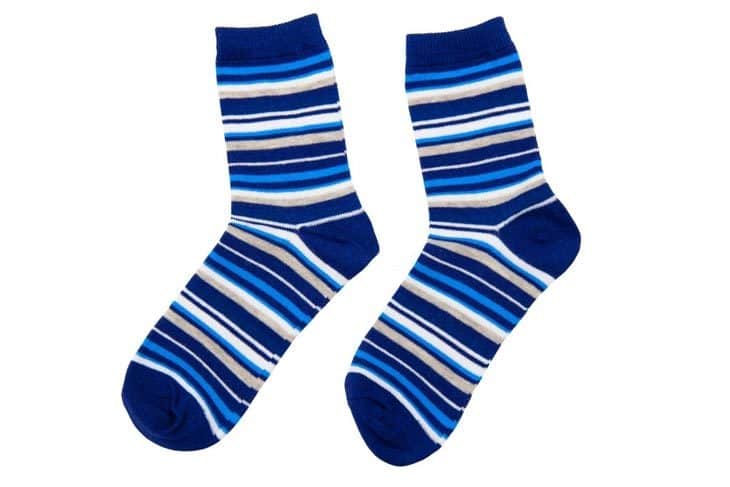 It will surprise you, but, yes, socks are one item that may work nicely as a cheesecloth substitute! The thin cotton used to produce most socks is ideal for straining.
As you use them for making the recipes, make sure the socks are cleaned or new before using them.
You have to stretch the sock fabric over a vessel if you need to strain an immense amount of liquid. If it is a small quantity, you can use the natural pouch.
This is another option for individuals attempting to make their kitchen as waste-free as possible. You can also wash and reuse those socks.
8. Pantyhose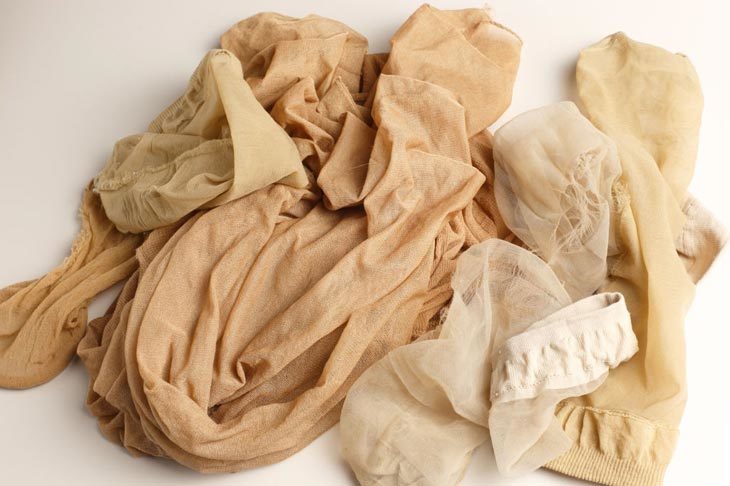 You can also use the pantyhose in your wardrobe as a replacement for cheesecloth. Before using, you have to stretch a clean pair of pantyhose over a big mixing bowl to make the perfect filter.
You may also use one of the feet to make a spice bag by cutting it off, stuffing it with herbs, and tying it close. When you get your job done, throw the pantyhose in the wash and reuse them again and again.
How To Make A Cheesecloth?
You now can buy cheesecloth easily in any supermarket or appliance store. The manufacturers make that cheesecloth with natural fibers such as linen, cotton, ramie, jute, and so on, in various weights and micron ratings.
The produced cheesecloth must have conformity certification and objects designed to contact food. This will ensure food safety for your recipes.
However, if you need cheesecloth right away but is not available, you can make it yourself at home. Use thin fabrics with the appropriate thread count for the dish you plan to prepare. Keep it clean and cut into pieces just wide enough for each use.
You can also use the substitutes available in the house like gauze, socks, etc., as mentioned above. Purifying them regularly is the most important thing to keep in mind, and each recipe uses a different replacement.
Conclusion
Cheesecloth is undoubtedly indispensable in your kitchen as it is one of the essential items when cooking. But without it, you no longer have to worry when you can replace it with the available things above.
Remember how to use and the number of times to use each cheesecloth substitute to get the best results.