Creme Fraiche Substitute: 6 Best Alternatives That Worth It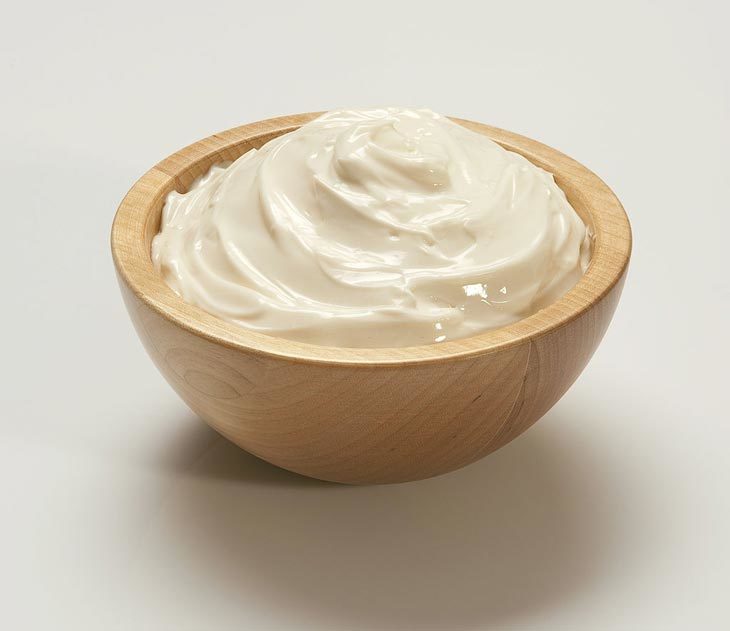 Creme fraiche can provide a delicious richness to dips and soups. It can also be added to desserts for a creamy tang.
Unlike other fermented dairy products, this can be hard to come by as it can be more expensive.
So if creme fraiche isn't available in your store or you just don't have any of it on hand, what are some creme fraiche substitute options that you can use instead?
Don't worry—replacing creme fraiche is easy! Despite its distinct flavor, you can use a few other cattle products to replace creme fraiche while still getting that same rich texture.
Read on for a few creme fraiche substitutes that will give you the desired results!
What Is Creme Fraiche?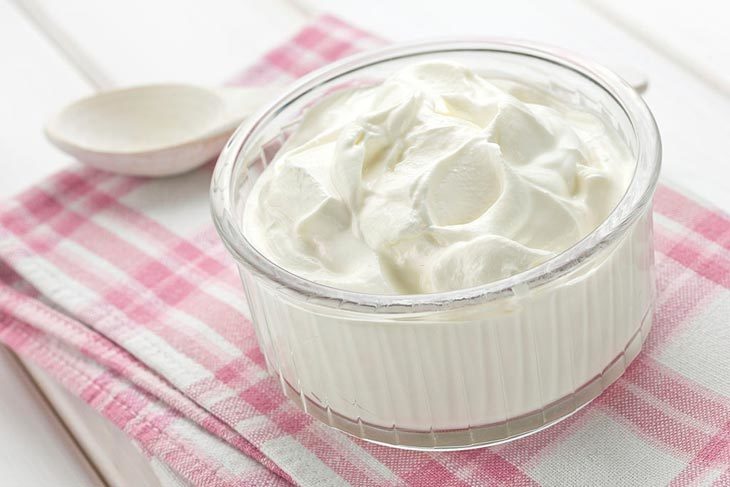 Creme fraiche (or "fresh cream" in French) is a lightly fermented, thickened cream that tastes tangy and sweet.
Creme fraiche has a rich flavor profile that can adapt to many recipes. It is considered a luxurious and classy dairy product commonly seen in Western cuisine (especially in French dishes) and used as a topping.
Though crème fraîche is more common in Europe, you can still find it in little tubs in the supermarket's dairy section, between the sour cream and cream cheese.
Not to your surprise, crème fraîche has a similar taste to sour cream. Yet it has a considerably lower water percentage and higher fat content than sour cream. Because of this, creme fraiche is much creamier and more decadent.
This French variation is a great option for thickeners and creams, as well as sauces and soups. You can use it to make baked goods, like creme brulee or crepes.
Not to mention, creme fraiche is a great addition to your desserts. You can even top it on steamed veggies or cream it into your morning eggs!
If creme fraiche isn't available or if you just want to save some money, there are cheaper alternatives that you can pick up instead.
Creme Fraiche Substitute – Top 6 Options
1. Sour Cream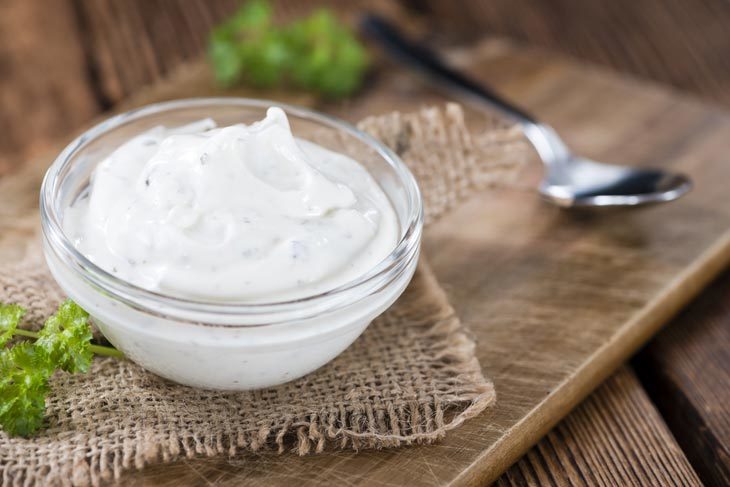 Sour cream is a dairy product made from fermented cream, so it has more acid and a slightly tangier taste than creme fraiche.
Though it is less thick and creamy than creme fraiche, sour cream is great for making dips, soups, sauces, and baked goods.
Now, if you're afraid the two won't have the same texture or taste, don't worry; no one will be able to tell the difference of this creme fraiche replacement.
You can use this alternative to make any of your favorite creme fraiche recipes. However, since sour cream is less thick than regular whipping cream, it doesn't have the same stability.
As a result, sour cream doesn't work well over high heat and tends to separate and curdle. So keep this in mind when making your recipes.
Also, check your sour cream's expiration date and don't let it out since it will get spoiled pretty quickly despite its long shelf life. When it smells sour, curdled, or the container becomes bloated, it has gone bad.
2. Full-Fat Greek Yogurt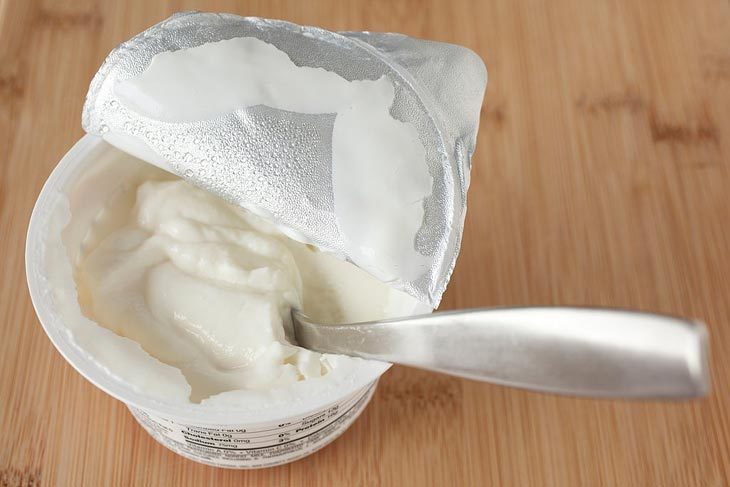 If you don't have any sour cream on hand, you can use full-fat Greek yogurt with a similar flavor to substitute crème fraîche instead.
Greek yogurt is also a healthy substitute for creme fraiche for people who want a lower-fat and higher-protein meal.
The yogurt has a thicker consistency than regular yogurt, working well in baked goods and savory dishes.
Avoid using high heat while preparing your soup or sauce with yogurt because it has a tendency to curdle. Make sure you finish cooking the dish by stirring in the Greek yogurt before serving.
High temperatures can cause the yogurt to separate and curdle. But in most cases, these substitutes taste and look a lot like crème fraîche; no one would know you changed the ingredient.
3. Heavy Cream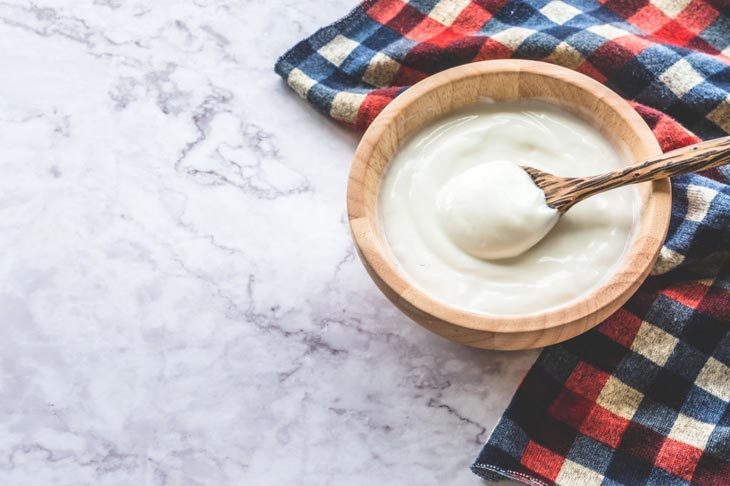 To thicken and provide a creamy texture to soups and sauces, you can use heavy cream instead of creme fraiche.
Because cream has a high-fat content and won't curdle, use it in soups and sauces in the same way you would with crème fraîche.
You can whip the cream to any thickness and consistency you like, from runny to almost buttery. To sweeten it, add a pinch of powdered sugar.
Heavy cream can readily substitute creme fraiche on breakfast dishes and desserts like Pots de Crème.
Remember that when making whipped cream with an electric mixer, it is important to whisk the heavy cream in three separate stages to retain its proper texture throughout the entire process.
It would help if you also made sure that all utensils were very clean before whipping your cream, so they do not cause any curdling in the process.
4. Mascarpone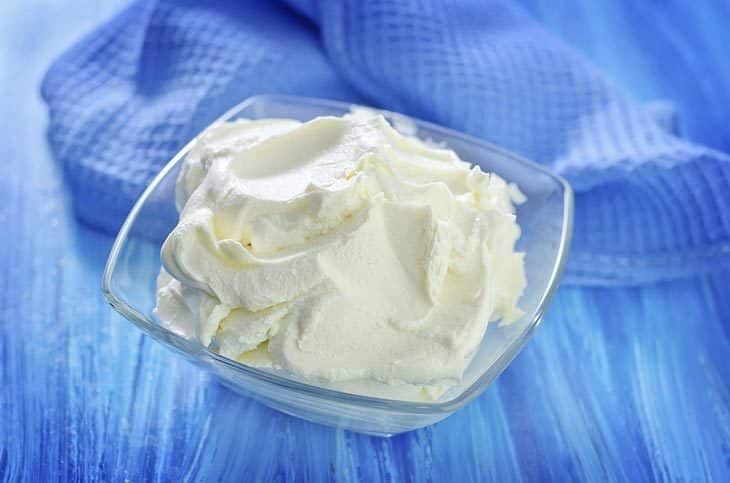 One of the most decadent cheeses on the market, Mascarpone is rich and creamy with a hint of sweetness. It can be used in place of crème fraîche in most recipes.
Mascarpone is a sweet Italian cream cheese prepared with the whole cream as the foundation. It's almost like other cream cheese, but it contains considerably more milk fat which can reach as much as 75%.
If you add this, it will have a rich, buttery texture that won't go bad when it's cooked (unlike heavy cream). There isn't as much tang in Mascarpone as in crème fraîche. If you eat it, you might also taste something like nuts.
Mascarpone is typically popped up in desserts like tiramisu, though some people also spread it on bread and crostini. You can even use it to make tasty frosting for cakes, cupcakes, and other baked goods.
5. Cream Cheese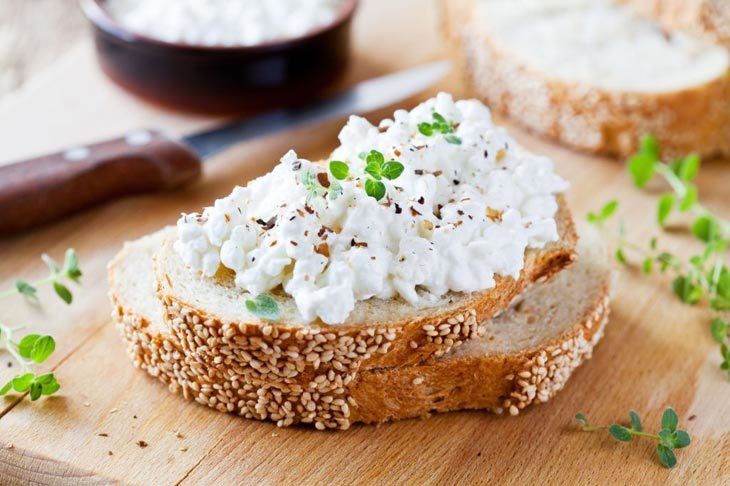 Cream cheese, with a similar fat level as crème fraîche, is a decent alternative. Since cream cheese is thicker, it would not be easy to put on top of sweets or breakfasts.
However, it melts beautifully in sauces and soups, so slice it into smaller pieces to allow the cheese to melt more quickly.
Because cream cheese has a milder sour flavor, You may want to add a squeeze of lemon juice or lemon essence to match the taste of creme fraiche.
Note that each of these substitutes has its own distinct flavor, so the ingredients and quantities you use will vary depending on the recipe.
For example, when you scoop cream cheese onto desserts as a garnish, it's too dense for that to work.
6. Crema Mexicana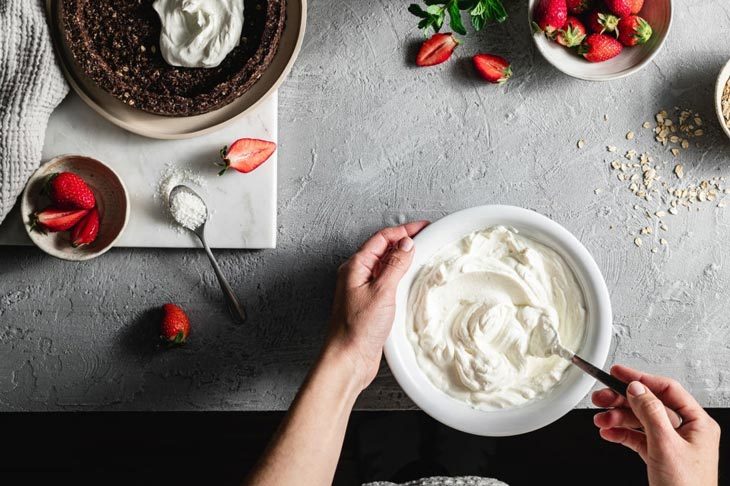 Some people like to use Crema Mexicana, a type of cream cheese, as a substitute for crème fraîche. You can easily come across it in Mexican cuisine.
Crema Mexicana has a moderate flavor and sour undertones, making it ideal for sauces and soups, among other applications.
The texture of crema Mexicana is thinner than crème fraîche, and it has a deliciously rich mouthfeel. When heated up, crema Mexicana will not separate and curdle as sour cream does.
The main issue with Crema Mexicana is that it will not be available in all country areas. If you can't address what you're looking for in your local supermarket, try a specialty store or go online.
As with any creme fraiche substitution, it will be important to weigh out the food ingredients and monitor them as you cook so your dish doesn't come out too tangy, runny, or curdled.
It's because some alternatives will give your meal more flavor than the others.
How to Make An Easy Creme Fraiche Alternative
Making creme fraiche at home is a breeze, and it might even be more cost-effective than going out to the grocery store. You only need two ingredients:
1-2 cups of heavy cream.
2-3 tablespoons of cultured buttermilk.
Mix the two ingredients in a jar and let it sit at room temperature (around 72-75° F) for 24 hours or until thickened up.
Then stir, and you will have crème fraîche that tastes as good as the store-bought versions. Place it in the refrigerator for later use. The homemade creme fraiche will stay good for up to two weeks.
Use organic cream and buttermilk with no preservatives or additives for best results. Pick the freshest, best-quality ingredients available.
Otherwise, your crème fraîche will not thicken up, and you'll end up throwing away a spoiled batch of cream.
Conclusion
With its tangy flavor and thick, creamy texture, crème fraîche is a delectable dairy delicacy. It's ideal for infusing sauces, soups, and desserts with a rich, flavorful depth.
In addition, you can use crème fraîche in pastries, baking, and as a dollop on pancake stacks and fruit salads, among other things.
In the event that you're seeking a creme fraiche substitute, Mascarpone, crema Mexicana, sour cream, or cream cheese will all work well as substitutes.
For a healthier alternative, consider using light sour cream or Greek yogurt in lieu of crème fraîche.And if you want to be experimental, you can also make a creme fraiche substitute at home.
It is very simple and inexpensive; all you need are two simple ingredients: pasteurized heavy cream and cultured buttermilk.
With a little patience, you'll have a batch of fresh crème fraîche that will rival anything you'll find in the store (or even better).