Egg noodles have long been a beloved staple in various cuisines, offering a delightful texture and enhancing dishes with their unique flavor. However, there are times when you may want to try something different or need to find a substitute due to dietary restrictions or ingredient availability.
In this blog post, we'll unveil five fantastic egg noodle substitutes that will add a new twist to your culinary adventures.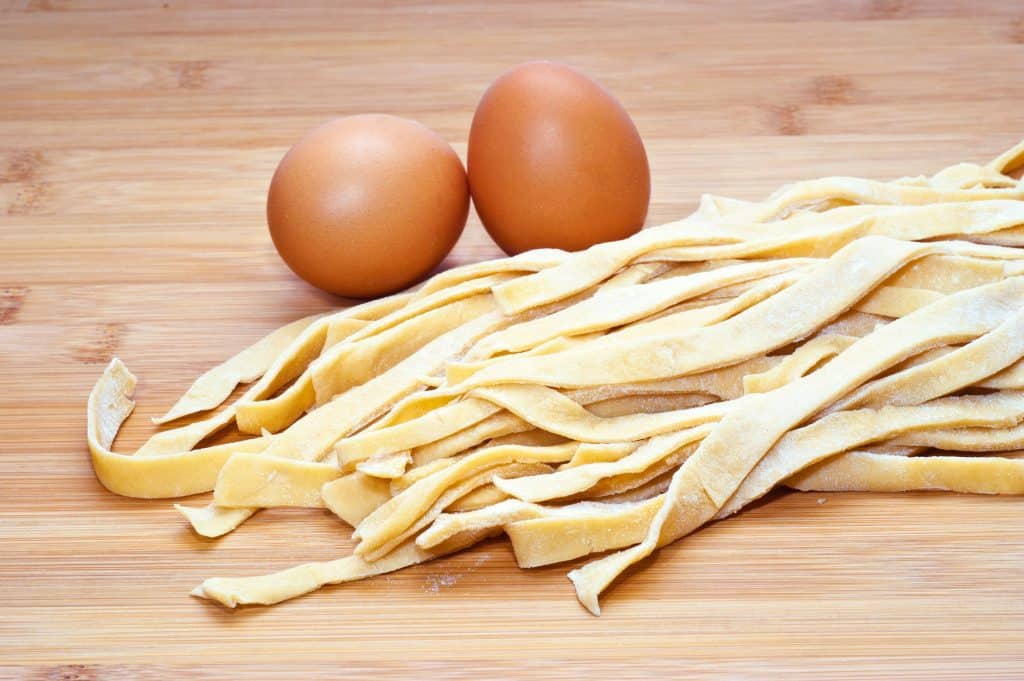 What Does an Egg Noodle Taste like?
Egg noodles have a distinct flavor that sets them apart from other types of noodles. The addition of eggs to the dough gives them a rich, slightly buttery taste. The flavor is subtle but adds a depth of richness to dishes that feature egg noodles.
It's important to note that the taste of egg noodles can vary depending on the brand or homemade recipe used, as the ratio of eggs to flour and any additional seasonings can impact the overall flavor profile. Nonetheless, egg noodles generally have a pleasant and comforting taste that complements a wide range of sauces, broths, and ingredients in various cuisines.
Top Recommended Egg Noodle Substitutes
1. Fettuccine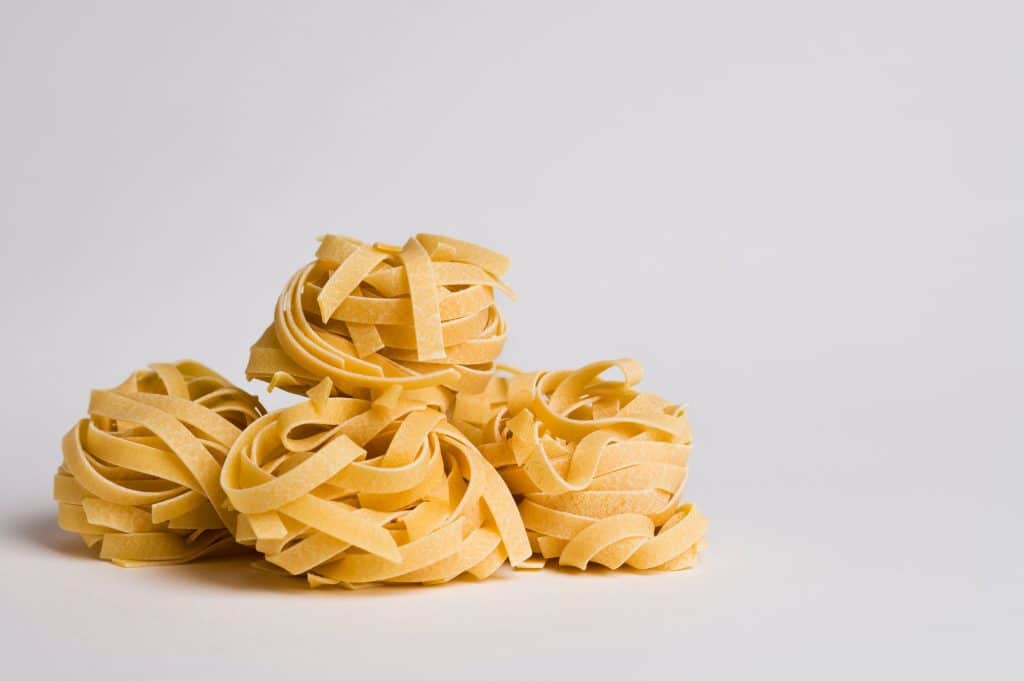 Allow me to introduce you to one of the most commonly known noodles in the culinary world – fettuccine – the best substitute for egg noodles.
At first glance, you can mistake the Fettuccine for linguine because of its thin, long texture. However, the noodle is actually flat and wider than linguine but slimmer than tagliatelle.
Fettuccine is made of wheat flour, rolled into pasta dough, and cut into smaller strips. It sounds just like other types of noodles, right? You guess it right, so the only factor in differentiating it from others must be the wide, flat strips.
Because of the similarity in origin, fettuccine, and egg noodles are quite similar in terms of flavor.
Thus, it can be a suitable substitute for egg noodles. Besides, fettuccine goes well with Alfredo sauce, cream, butter, and cheese as a side dish.
2. Linguine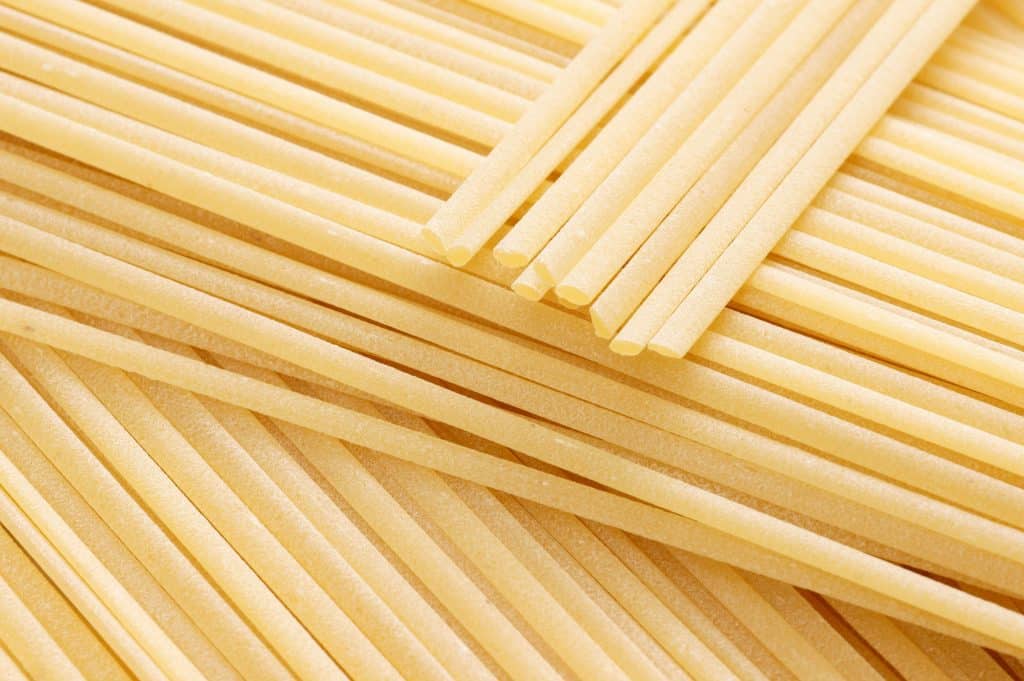 Linguine is called "little tongues" because of the lengthy strands just like spaghetti, but what makes it distinguishable is its flattened two sides. Compared to fettuccine, it is flatter, and to pasta, it is narrower.
The greatest feature of linguine is its tender texture. It becomes a good complement with all kinds of meat with such fragile strands, from pork, beef to chicken meat, and egg. It's all good to combine!
Traditionally, the linguine is almost similar to the egg noodle, meaning it works as an excellent substitute in any egg noodles recipe.
However, because of the thin strips of linguine, we still prefer you to cook it with light sauces to coat each linguine strand fully.
In common, the most preferred seasonings to use with linguine are pesto, oil-based dressings, and light tomato-based sauces. Seafood is another suitable pairing.
3. Ribbon Pasta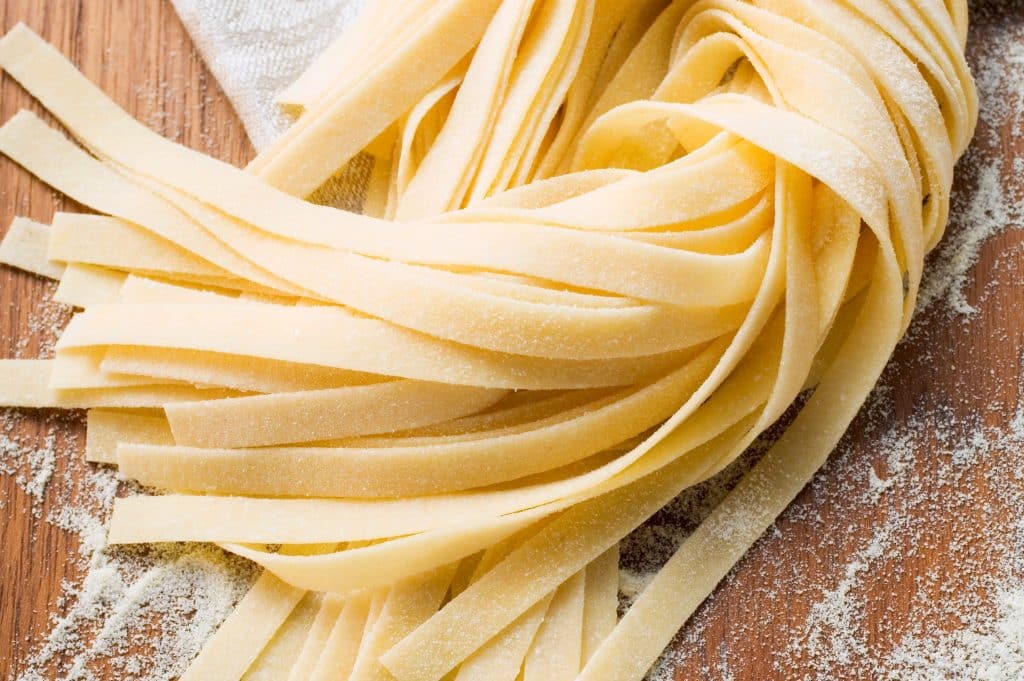 The ribbon pasta, which is, in fact, the flat-stranded pasta, is traditionally served with cream sauces and seafood. In fact, there are many types of ribbon pasta, varying in lengths and thicknesses.
In the culinary world, ribbon kind is classified into two types: dried and fresh. While the dried ribbons and the rich, thick sauce are a match made in heaven, the fresh ribbon type matches exceptionally well with more delicate sauces.
Ribbon pasta and egg noodles are pretty the same in terms of taste and texture.
Both are tender, soft, and easy to defrost. That being said, ribbon pasta – a great egg noodle substitute, is enjoyed in meals. To add-in, pesto, and basil are two ingredients that go best with the ribbons.
4. Lasagna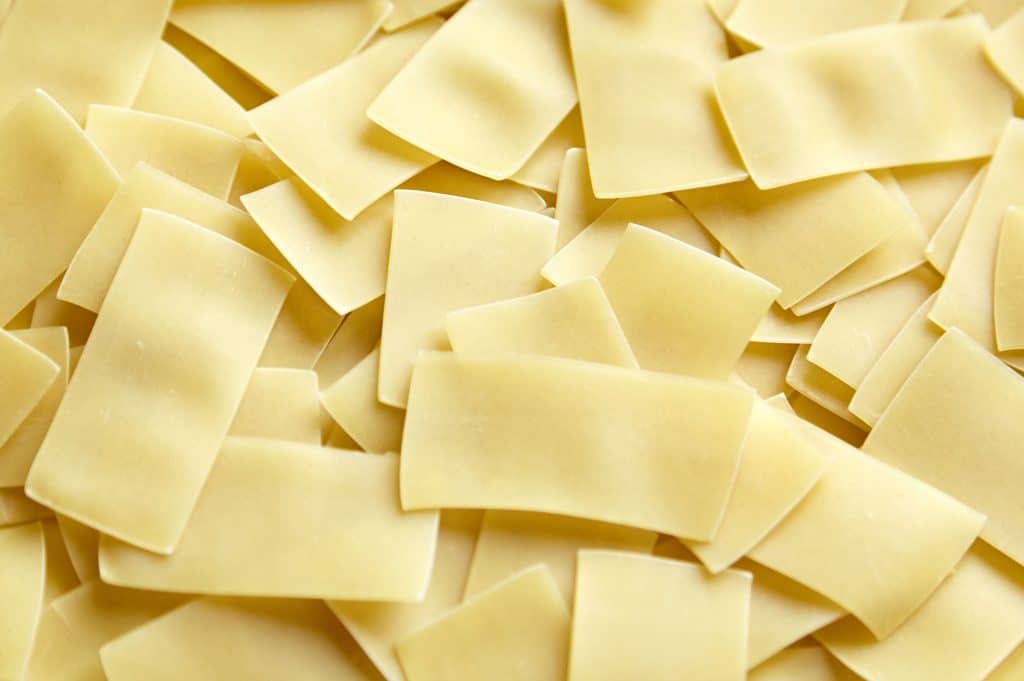 Another substitute for egg noodles is Lasagna – the most impressive noodle because of its wavy and wide strand.
The term "lasagna" refers to the combination of noodles and cheese. That being said, it's like a "tradition" to layer lasagna with cheese.
Typically, the lasagna is 2 inches wide and 13 inches long, bigger than other noodles. Therefore, this special noodle is usually not considered a pretty good substitute for egg noodles. However, that's such a loss to remove it from this list.
The taste of lasagna is often bland and unfavorable, making it a good combination with any ingredient and any sauces. To add-in, the wide strips of lasagna may make you stereotype it as rough, but in fact, it's really tender.
Even if you freeze it in the refrigerator for a long time, the taste remains. However, the lasagna shelf life only allows for about 3 to 5 days of use, so please be aware of this.
5. Spaghetti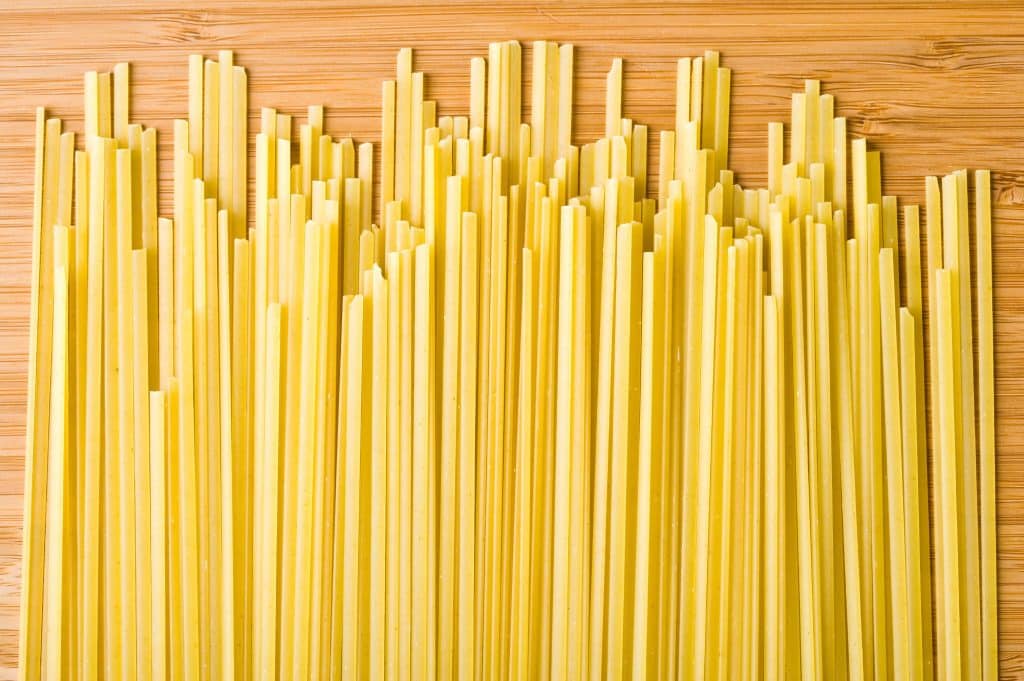 Ending this list is the most famous pasta – spaghetti. The term "spaghetti" means "little twine," which refers to the noodle's wavy form when being cooked.
Compared to other pastas, the spaghetti has the thinnest strips, resulting in its soft texture.
When putting egg noodles and spaghetti on the comparison, it is obvious that they are almost the same. Needless to say, it is the most identical recipe for egg noodles.
What about the flavor of the spaghetti? Well, it tastes quite bland, so the spaghetti isn't served alone, but it's more likely to be cooked with olive oil or tomato sauces.
Typically, the common dressing to make with spaghetti is to cook sausage because the rich, fatty taste of the sausage will complement the unfavorable flavor of spaghetti.
Wrapping It Up
We have gone through a list of the most common substitutes for egg noodles and pointed out each of the egg noodle substitute features so that you can select the most appropriate one among these fives.
Personally, we prefer the lasagna over others because it can be a good combination with cheese, which most young people love to enjoy!
Have you had a preference for your meal yet? We hope this post has helped deliver the answer to your question!