Graham flour is a common component for making crackers, cereals, and some types of bread. Using this ingredient will create tasty and healthy foods for your daily meals.
Graham flour substitute is a great way for diversifying your baking materials. It also gives you interesting options for your dishes.
Four perfect substitutes below are worthy of trying if you want to create something resembling Graham flour.
What is Graham Flour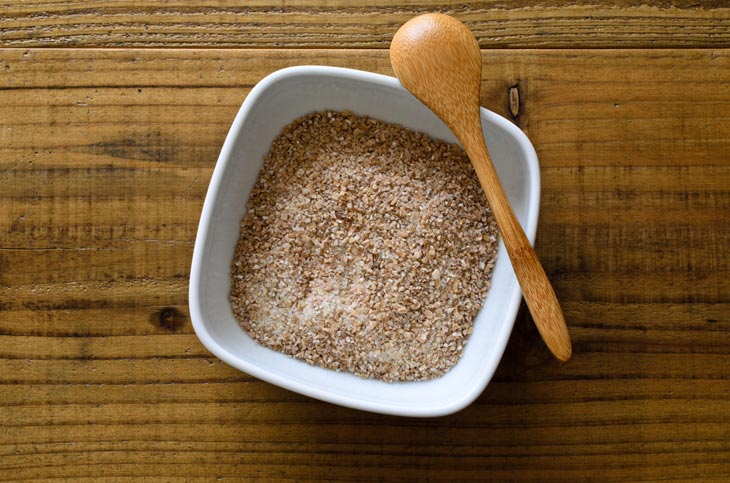 Graham flour is unrefined wheat flour familiar for making bread, crackers, chocolate cookies, and cereals. This Graham cracker flour is one of the coarsely ground wheat flour.
Unlike the conventional whole wheat flour, graham's three basic ingredients are bran, germ, and endosperm.
Its endosperm is finely ground to be similar to the traditional type. This component is combinative with the bran and germ coarsely ground of wheat berry for a complete graham flour.
The flour's texture looks rustic, while Its taste is quite nutty and lightly sweet. Normally, the stores will provide the available graham flour products such as king Arthur graham flour for baking or cooking.
It is convenient for you to make tasty cookies, grain bread, or nice dishes.
Graham Flour Substitute
Graham is not available in some countries despite being a ready-to-use ingredient for the baking process. Sometimes, you also bake bread or cookies, but the common Graham wheat flour is out of stock.
Thus, the four simple alternatives below are perfect for baking without Graham flour.
Mix Wheat Bran, Wheat Germ, And White Flour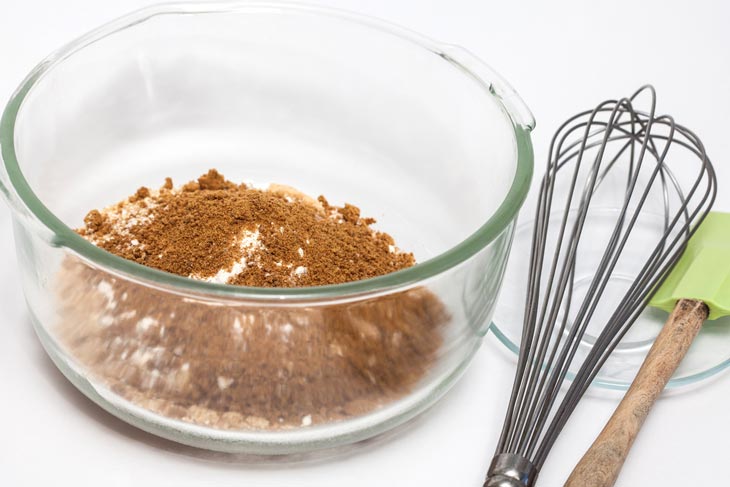 What Is Wheat Bran?
The bran of wheat is a hard outer shell separative from the wheat kernel during the ground process.
This shell is also known as a byproduct of the wheat kernel that goes together with endosperm and germ. It contains fiber and diverse nutrients.
The wheat bran has a sweet and nutty flavor, which works best in muffins, grain bread, crackers, or baked foods. It makes all bran crackers and baked foods more delicious and nutritious.
What Is Wheat Germ?
The wheat germ is a core part of the wheat kernel that helps the plant reproduce the new wheat. It and husk will be stripped away from the refined wheat product for longer storage.
Despite being removable from the processed wheat product, wheat germ contains great nutrition as a healthy supplement for daily foods.
Wheat germ is available in three forms: raw, gelcap, and liquid. It is an excellent addition to cornbread, cereals, fruit pies, or ice cream.
What Is White Flour?
This flour is extricable from the endosperm part of the wheat kernel. Its nutrition is quite low, but it is widely popular.
Thanks to modern machines, the wheat milling process for collecting the white flour is common and convenient.
However, the white wheat flour is not refined. It is cleaner and purer due to the whitening component application. Thus, you can buy it at a cheap price in any market or store.
How To Mix Wheat Bran, Wheat Germ, And White Flour
The combination of white wheat flour, wheat germ, and wheat bran is an ideal Graham flour substitute. Firstly, you need to prepare ⅔ cup of white, 1.5 teaspoons of germ, and ⅓ cup of wheat bran.
Mix three parts well in a cup with their correct ratio.
The application of a compatible proportion of wheat bran (14.5%), white wheat flour (83%), and wheat germ (2.5%) is the perfect alternative for Graham flour.
After mixing, you can use one cup of this specialty flour mixture for baking or processing tasty foods like Graham flour.
Use Natural Whole Wheat Flour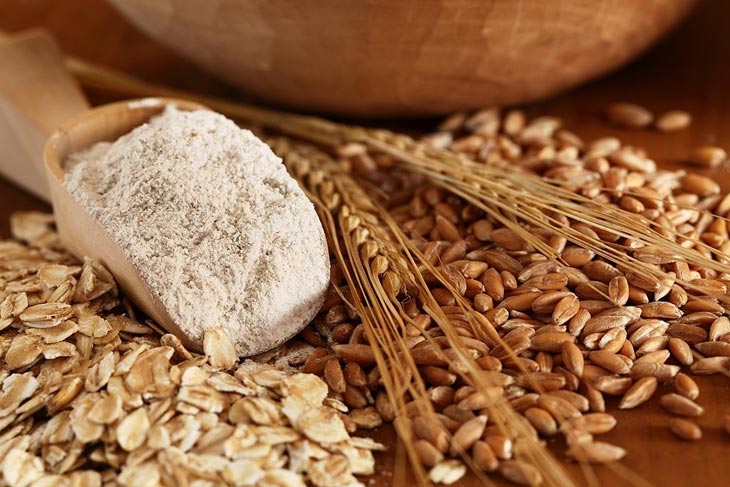 What Is Whole Wheat Flour?
Whole wheat flour is a wholesome and bold powder. The tough red winter or spring wheat milling process can produce this ingredient.
It comprises the natural wheat kernel components (bran, germ, and endosperm). Thus, it features a wholly grainy texture with complete nutrients.
This flour's flavor is quite hearty and nutty and is a healthy material for making wheat bread or baked foods. It is also a basic type of flour for producing graham.
How To Use Natural Whole Wheat Flour?
Using natural grainy wheat flour is one of the easy and quick methods to replace graham flour recipes.
For preparation, get 1/2 cup of unsifted whole wheat flour that contains the gluten or an equal amount to graham flour for your baking or cooking.
You should seek the unsifted entire wheat flour with the same texture and perfect flavor as graham flour. This unbleached and refined flour is a nutritious and tasty alternative for regular graham crackers, cookies, crust, or baked cakes.
This simple recipe is quite familiar for some countries where graham flour is unavailable. It is useful for you to make your favorite cookies, crackers, or baked foods with the taste and nutrition that resemble graham.
Replace With All-purpose Flour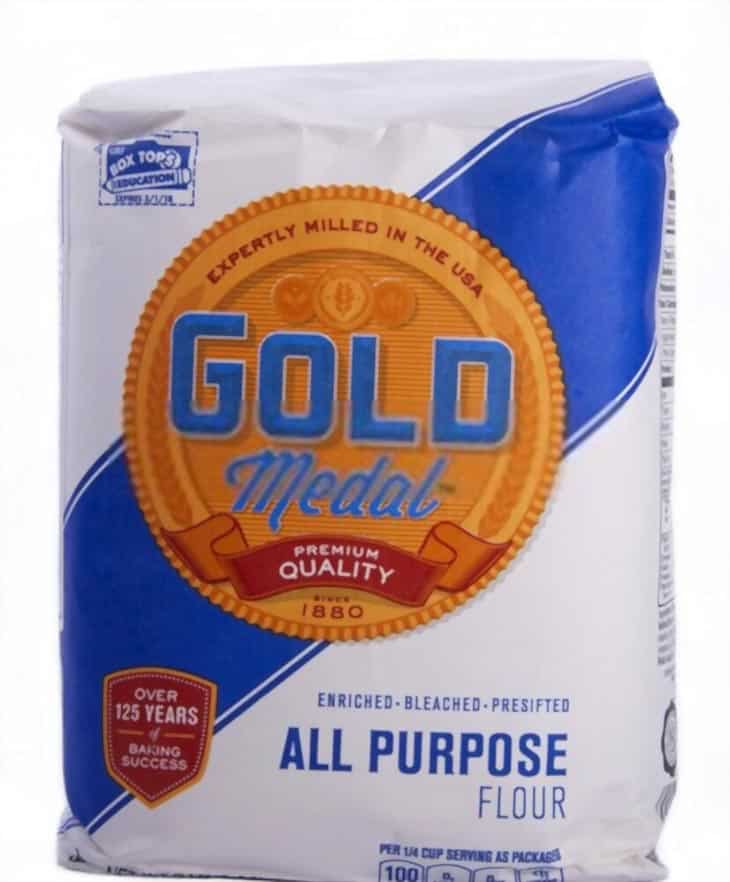 All-purpose flour is widely used for various purposes, especially baking and cooking foods. It contains a gluten content of 11.5%.
This typical flour is obtainable from hard and soft wheat milling or the blending of tough red wheat.
It is versatile and suitable for making various foods and cakes such as pancakes, brown bread, cookies, pie crust, or pizza.
Use this form of flour with a few teaspoons of wheat germ, and you can have a great substitute for graham flour.
Take one cup of all-purpose flour and add about three tablespoons of wheat germ. Mix them well until they are compatible completely.
This mixture is perfect for graham chocolate cookies and other baked foods instead of using graham flour.
Make A Gluten-Free Substitute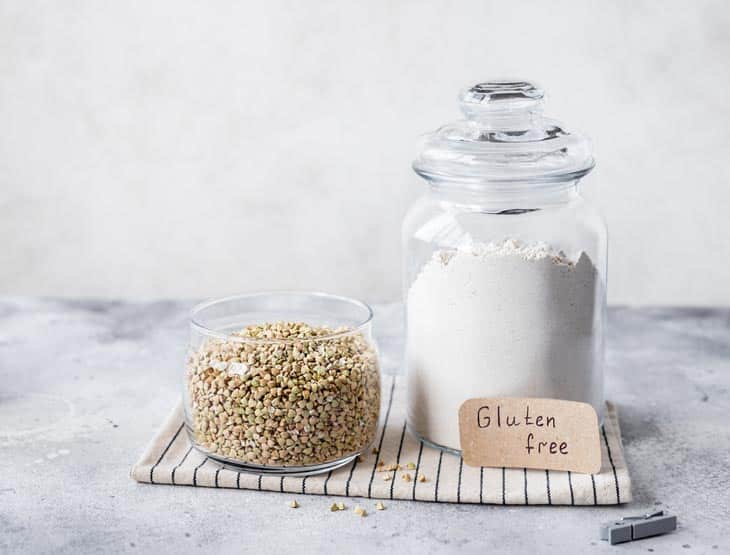 Another replacement for graham flour is gluten-free powder. Gluten-free flour is also a various mixture of baking powder.
Buckwheat flour, tapioca, rice, sorghum, and potato flour are components of this mixture. The non-gluten flour can be produced by milling seeds, nuts, fruits, and the grain.
This ingredient has a suitable taste and texture to make cakes and foods with a good nutrition content. However, it can not replace graham flour fully, only for crackers.
This common substitute will give you a unique graham cracker flavor due to its nutty and crackling taste like graham.
Conclusion
Looking for a graham flour substitute is a perfect method to help you solve graham scarcity. Four ideal ways in this article are simple and proper to replace that ingredient for baking or making various foods.
Although these substitutes are not completely the same as graham flour, they are the best ideas for successfully having tasty baked foods. They are also healthy and nutritious for your delicious meals.