How Long Do Tortillas Last?
Are tortillas easy to preserve? Tortillas are easy to store when you understand each type's features.
Read on down to learn how long tortillas do last by type, as well as the best storage methods for each.
How Long Does A Tortilla Last?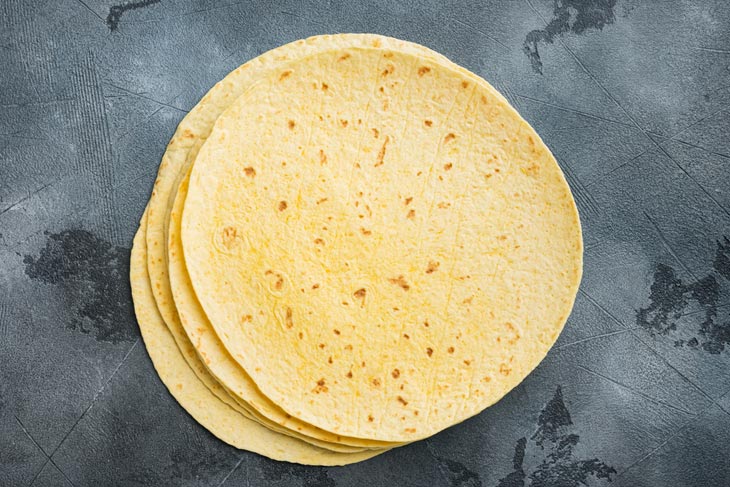 Take a look below at the table to learn about the types of tortillas and how long they can last.
| | | | |
| --- | --- | --- | --- |
| Unopened Tortilla | Room Temperature | Refrigerator | Freezer |
| Corn Tortillas | Max. 10 days | Max. 8 weeks | Max. 8 months |
| Flour Tortillas | Max. 7 days | Max. 4 weeks | Max. 8 months |
| Spinach Tortillas | Max. 7 days | Max. 4 weeks | Max. 8 months |
| Whole-Wheat Tortillas | Max. 7 days | Max. 3 weeks | Max. 6 months |
| Homemade Tortillas | Max. 3 days | Max. 1 week | Max. 6 months |
Tortillas Expiration Dates
Types of Tortillas
Let's look at all the types of tortillas below.
1. Corn Tortillas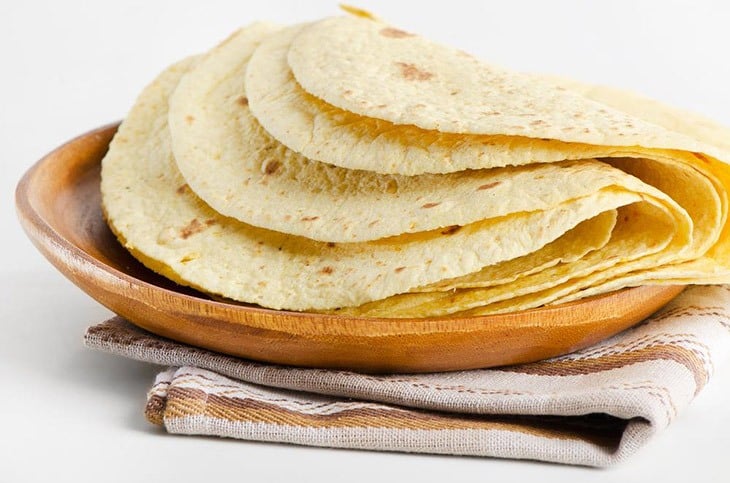 This kind of tortilla is mostly made from starch; therefore, it can be stored longer than the other types. At room temperature, it can last for about 7-over ten days.
In the refrigerator, you can keep it for about 6-8 weeks. And it can be maintained in the freezer for about 6-8 months.
2. Flour Tortillas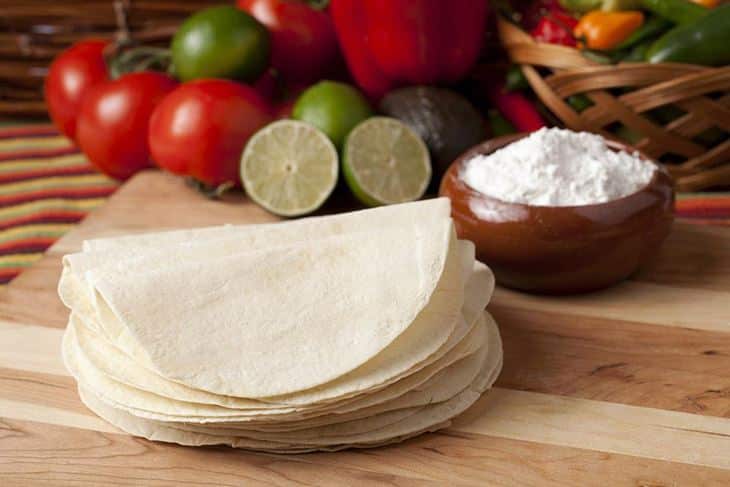 Flour tortillas can usually last for approximately 7 days in a pantry or cupboard. As long as the environment surrounding it is dry and cool, your tortillas will be entirely maintained.
It can last longer in your refrigerator for about 3-4 weeks and 6-8 months in a freezer.
3. Spinach Tortillas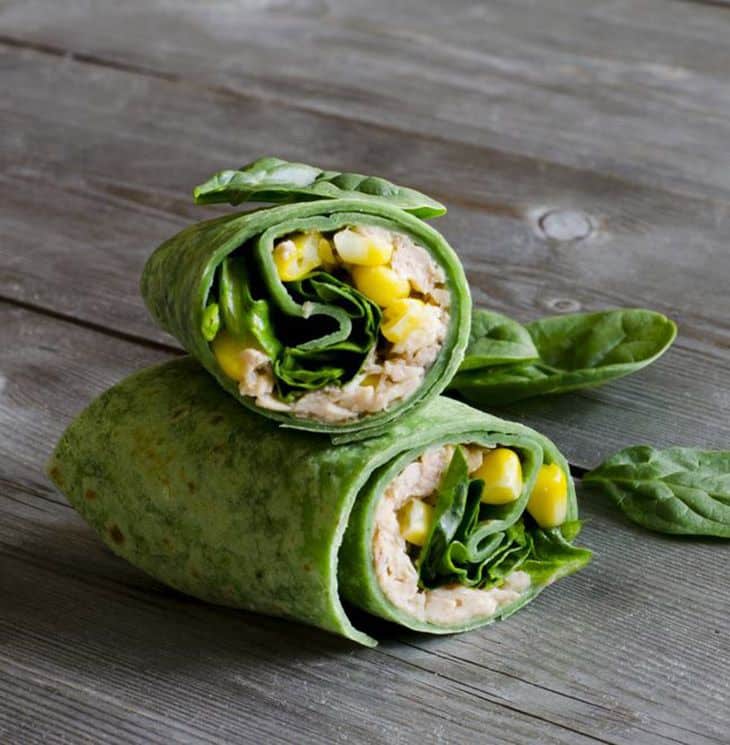 It is the one I will choose when it comes to choosing a healthy breakfast or lunch. Similar to flour tortillas, it can be kept about 7 days in a cupboard or pantry, 3-4 weeks in a refrigerator, 6-8 months in a freezer to keep its flavor.
4. Whole-Wheat Tortillas
What I love about whole-wheat tortillas is the health benefits.
Furthermore, it shares many similarities with spinach tortillas on the expiry date, which is 7 days at room temperature, 2- 3 weeks in a refrigerator, and 5 – 6 months in a freezer.
5. Homemade Tortillas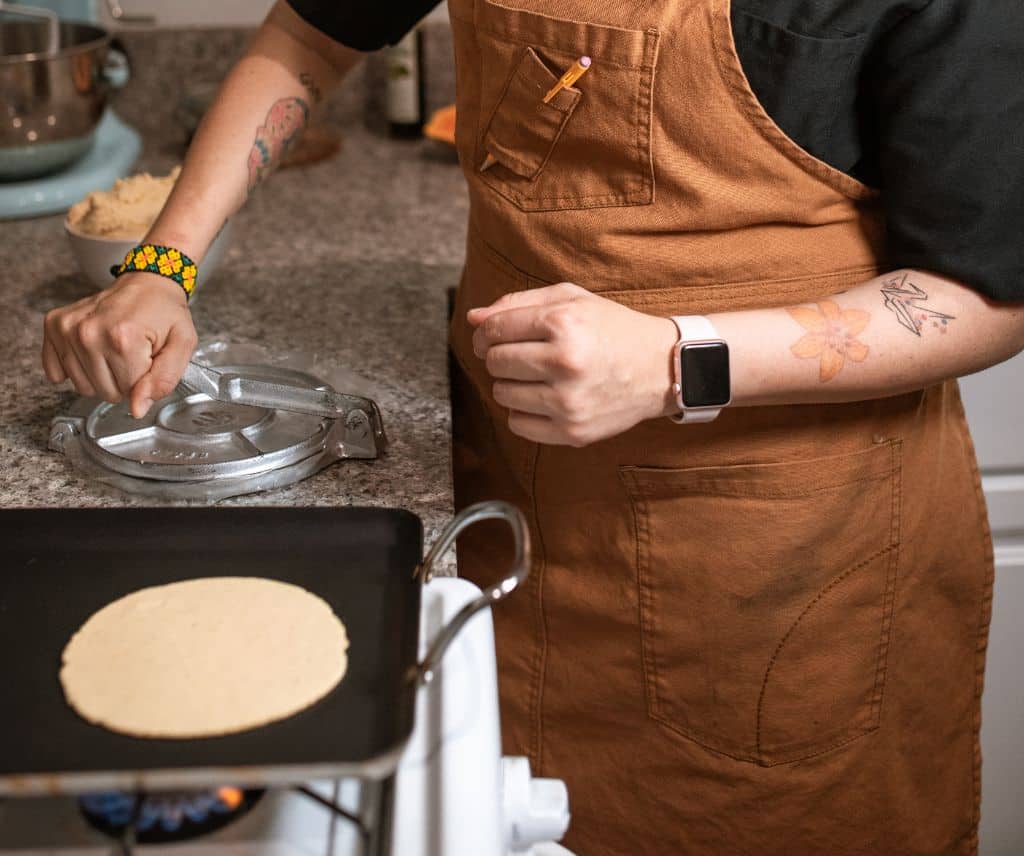 Finally, it is your homemade tortillas. Of course, it will have shorter shelf life than the above types because most cooks dislike using any preservative substances.
It can last for about 2-3 days in a pantry and a week in a refrigerator.
However, if you put the tortillas in a zip-log bag, vacuum seal, and deep freeze it, it can last for 6 months.
Tips of Preserving The Tortillas To Extend Its Shelf Life
According to Mission Food's website, they state "If you buy tortillas at the store, and they are not refrigerated, it is not necessary to keep them in the fridge immediately.
As I mentioned in the first part, tortillas can be maintained some days at room temperature and in a pantry or cupboard.
Putting the tortillas in the refrigerator can extend the expiry date of the food, and you can keep them until they are well-prepared to be used.
Moreover, the shelf life of the tortillas depends on the state of them before being refrigerated.
You can check the pliable level of the tortillas when you buy them to see if they are fresh.
And one last thing is that keeping your tortillas in the fridge or freezing them does not need any attention to the expiry date.
How To Tell If The Tortillas Are Rotten Or Gone Bad?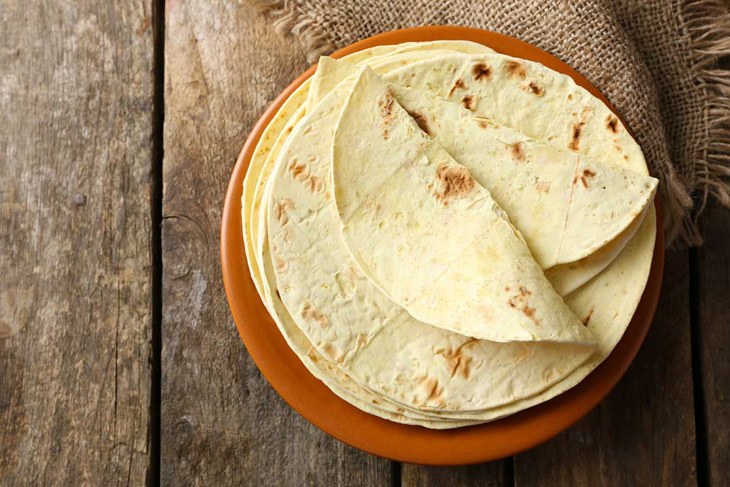 From what I've seen, it's not hard to tell when your tortillas have gone bad.
First, it is the stiffness of the tortilla. Ordinary tortillas are often pliable; however, once they have gone bad, they get stiff.
Secondly, another sign is to look for mold on the surface of the tortillas. If you see mold, the best bet is to throw them in the trash.
How To Choose A Tortilla
Selecting Brands
Different brands will bring you tortillas with distinct flavors and freshness. Favorite tortilla brands include Mission Foods, Pinata, Cruz, and Don Marcos.
However, if you find those brands not for you, you can look for various other choices in health food, organic food, and Mexican stores.
Consider Your Purpose
Which flavor do you prefer? Corn or whole-wheat? And what are you gogin to use the tortillas for?
You should consider some of those things before choosing the best tortillas.
Number
How many tortillas are you planning on preparing? Typically, one package of tortillas often contains 8 up to 12 shells.
Nevertheless, you can find several special packages with 20 or even 30 ones at some club stores like Sams Club or Costco.
Therefore, you should anticipate the number of tortillas before you buy any package. In that way, you will be able to avoid wasting or spoiling the remaining ones.
​