Perhaps you followed a gravy recipe perfectly, but added too much salt accidentally, which now makes your gravy too salty to eat.
What should you do in this situation? Below, you'll find six ways that will help you fix salty gravy quickly.
6 Ways To Fix Salty Gravy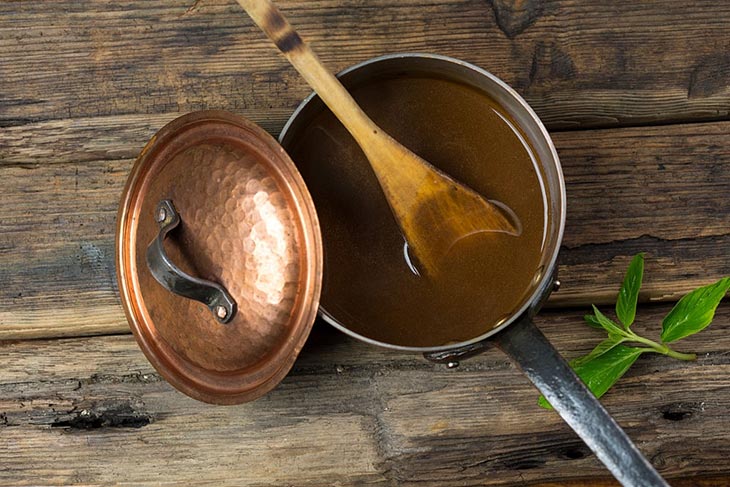 Take a look below at the different methods about how to fix salty gravy and choose the one that works best for you.
1. Dilute The Salty Gravy
The first method on how to cut the salty taste is to add more liquid into the gravy.
All you have to do is to add broth or water to the gravy. If it makes it too thin, you can add a bit of flour to thicken it again.
2. Add Sweetness to Balance The Saltiness
You can balance the salty flavor by re-seasoning your gravy with white sugar.
A small pinch of sugar will help to counteract too much salt in gravy.
However, check the gravy after adding sugar to make sure it is not too sweet.
3. Add Citrus Or Vinegar To Decrease The Salty Flavor
The next method is to use acidic ingredients, such as lemon juice or vinegar, to combat the salty flavor.
4. Add Fat To Absorb Some Saltiness
Combine a tiny amount of butter or margarine with your salty gravy. Fat helps to absorb some saltiness in minutes without changing the flavor of the gravy.
Make sure to melt the gravy before adding so that it mixes well and reduces the chance of lumps.
5. Use Puréed Beans To Make The Sauce Less Salty
You can use puréed beans to balance the salty flavor.
Let's purée a cup of drained, canned low-sodium beans with 1-2 tablespoons of water until smooth. Then add the purée little by little, and continuously stir the mixture until the sauce reaches the desired flavor.
Moreover, the puréed beans also make a perfect thickening agent for gluten-free gravy lovers who cannot use dry flour to thicken the sauce.
6. Use Semi-dry Wine To Cut The Salty Flavor
If you do not have time to fix the gravy, you can serve with dry wine to balance out the saltiness of the gravy.
---
I hope you found one of the methods above useful, and it helped to fix your salty gravy!
More Food Posts You May Enjoy
Take a look at a few more posts below that might be useful too.