If you plan to make some juicy burgers at home, but you don't know how to make hamburger patties that don't fall apart, allow me to share with you some burger hacks in my post below!
Why Are My Burgers Falling Apart?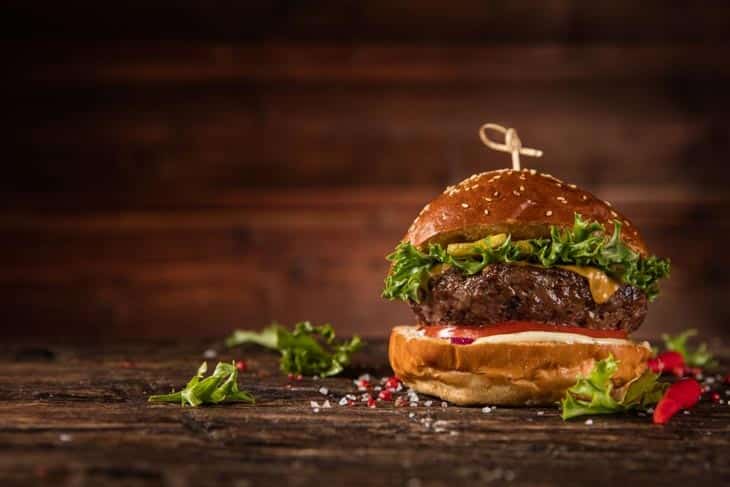 Everybody loves having a delicious burger with a juicy patty inside. If you plan to make burgers at home, you should know it is common for homemade burger patties to fall apart.
When inspecting the issue, there are two main reasons: low-quality ground beef and low temperature.
Low-quality ground beef
The most popular answer to your question, "Why are my burgers falling apart?" is bad quality ground beef. The deliciousness of your hamburger relies heavily on the quality of your patties.
Ground beef is a common meat type for burgers that are extracted from different areas of the cows. Depending on the muscle and fat content, ground beef can have different cooking times. If you cook it too long, the result will be dry and crumbling patties.
In addition, the additional ingredients in your patties also affect the consistency of the meat. Salt, liquid seasoning, and soy are typical seasoning ingredients of patties.
When adding to the patty, you should regulate the ratio of these ingredients to avoid increasing the moisture content inside, which leads to inconsistent burgers.
Low temperature
Temperature is also an important factor that affects your hamburger patties' consistency. Cooking those patties at high heat will result in burning meat.
On the other hand, having a too-low cooking temperature means you're only thawing the patties instead of cooking them.
A good heat temperature should be able to create a crust on your flavorful burger and forward to the Maillard process.
The crust helps to lock all the moisture and elasticity content inside, while the Maillard process creates a chemical reaction, enhancing the flavor of your patties.
If you make a tight push to your beef, the steam from high heat will try to break your burger texture apart to evaporate.
How To Make Hamburger Patties That Don't Fall Apart?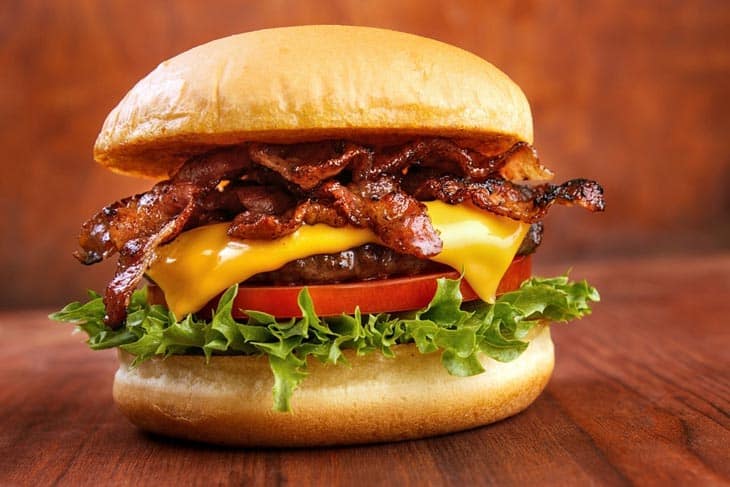 Now that you know the cause of your hamburger patties falling apart, it is time to fix them with these burger hacks. So, how to make burger patties stick together?
You can do this by adding connecting ingredients, cooling them, and less physical force while cooking them. Let's get into detail!
How To Keep Hamburger Patties Together
One of the easiest and simplest ways for forming hamburger patties is using eggs.
With a high content of protein, the egg in hamburger patties is the perfect connecting ingredient that locks the moisture and maintains the elastic state once the moisture evaporates after cooking.
The use of eggs is also popular in many baking recipes as a binding ingredient that keeps all the liquid contained inside.
Simply take two eggs and beat them up in a bowl. Then pour the egg mixture over your beef and mix it with your hands to achieve your desired texture. Once the meat is mixed evenly, you will have a moist, tasty and unified hamburger patty.
How To Bind Burgers Without Egg
Maybe you don't have eggs at the moment, or you are allergic to egg yolk. Don't worry; there is always a solution to how to make a hamburger patty stay together.
An effective way to prevent your patties from falling apart in your hamburger recipes without eggs is by keeping them cool before cooking.
The frozen patties will retain their texture and form throughout the cooking process. It is not required to freeze them because you can also put them in a fridge until they are ready to be cooked.
So, how do you do it?
Take your ground beef and shape them as you normally do with your patties. Then, you need to take out wax paper or plastic paper to wrap them in the shape you prefer.
Thereafter, you can just leave them in the fridge to cool down the patty before cooking.
Hamburgers with too many additional ingredients are easily falling apart. So, it is best to keep it simple when it comes to making patties.
It may be tempting to add a bit of everything to spice up the flavor, but many professional chefs tend to stick with a simple seasoning pack like a pinch of pepper and salt.
This way, your patties can still have a savory and rich taste of the beef with a firm and consistent shape.
Moreover, you might want to avoid any liquid seasoning like Worcestershire or barbecue sauce because they can break down the structure of your patties.
If you love the flavor of this sauce, you can always add it after you have finished cooking the patties.
Another way for keeping your burger patties to stay together without eggs is to have low lean-to-fat ratio meat. The higher the fat, the higher the moisture inside your patties that keep the structure together.
In case your beef is too lean, the burger meat will be easily stiff and dry. When having high lean ground beef, you can mix with a small amount of bacon to add some fat to the mixture.
How To Keep Burgers From Falling Apart On The Grill
Grilling your burger patties is a tricky technique that you need to know to keep your patties from falling apart.
As it is easy for the lean meat to burn, many people tend to fix their eyes on the patties and check them every 30 seconds. However, this can unintentionally break down the burger's structure.
When your burger is cooked perfectly, there will be delicious grill marks printed on its surface. A good patty should also bounce slightly when you tap on it.
Therefore, it is recommended to cook for 3-4 minutes on each side for a medium serve. During the cooking time, you should only flip it a few times only.
It would be best to cook the beef burgers on high heat to reach the Maillard reaction. If you leave it on low heat for too long, you will risk overcooking the burgers making it firm and easy to fall apart.
How To Keep Burgers From Falling Apart
Keeping your hamburger patties together is one thing, but making sure the whole perfect burger is presentable is another element, requiring some tricks in your sleeve.
When using the frozen buns to wrap, you should always toast them lightly. The soft bread will become firm and crispy inside to stay still for the hot patty.
You can also spread some sticky sauce like butter or mayonnaise to create a binding layer between the patties and the buns.
If you have a burger with parmesan cheese, it is better to melt the cheese on the buns, which will stick to the patty better than the opposite way.
How To Make Hamburger Patties?
The juicy and delicious beef patty can be difficult to cook perfectly. Take a look at my tasty homemade hamburger recipe now for a wonderful burger barbecue:
Ingredients
2 pounds of ground chuck with a lean-fat ratio of 80/20
¼ cup of Panko bread crumbs 2 Eggs
One teaspoon of salt, garlic powder, onion powder, and black pepper
How to do it?
Preheat the grill to 400 degrees Fahrenheit on medium heat.
Use a large mixing bowl to mix ground beef, bread crumbs, salt, garlic powder, pepper, onion powder, and eggs inside. You can mix them with your hands to control their consistency.
Then, still in the bowl, you should push and press the mixture evenly until it looks like a disk. Then separate the patty mixture with a knife for each grill patty to be 1/3 pound.
Put on a baking sheet with foil or wax paper. Then, put on all the pressed patties inside. It would be best if you also pressed a dent in the middle of every patty, so it won't become fluffy during cooking time.
Then grill the patties:

You need to cook each side for 3 -4 minutes for thick patties.
If the patty is thin, you can reduce the cooking time for each side to 2 minutes only.
During cooking, you should flip the patties 1-2 times only.

Once you're finished, you can take out the cooked patties and let them rest for a few minutes before serving with veggies and burger buns.