Juniper Berry Substitute – The Best Alternatives For Different Cooking Methods
You are a good cook who has a passion for western cuisine. You love to make smoked meat, beverages, and other wonderful dishes to enjoy with friends and family.
One of your secret food ingredients to make such fantastic dishes is Juniperus communis – a magical berry known for its versatility in culinary.
Unfortunately, when you are making a good dish of meat, you realize that there are no more juniper berries in your pantry. You start to worry as, without this magical ingredient, your meat cannot be as good as expected.
If you are in such a circumstance, worry not, as we are here for help! Find the best Juniper Berry substitute from this list now!
What Is Juniper Berry?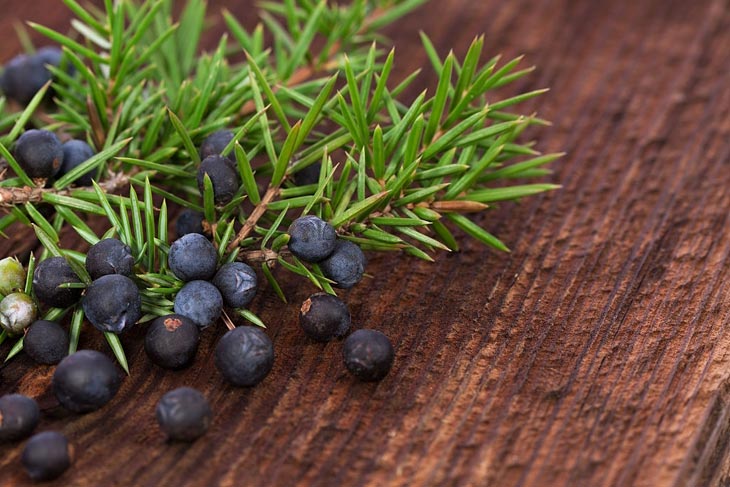 For those who are yet to know, this is not a kind of berry but a cone, although its fleshy and round appearance resembles a very popular fruit – blueberry.
Juniperus communis is among plant products with many culinary uses. This food ingredient, along with other herbs and spices, is used to enrich the flavor of your dishes.
To be specific, this spice is often used in meat dishes and stews. In addition, the berries are often used to add more flavors into beverages such as tea, juice, and mocktails.
People can produce essential oil by extracting them. This magical fruit is best known as a crucial ingredient in the making of Gin.
Recommended Juniper Berry Substitutes
If you run out of Juniperus communis but still want your dish to have desired flavors, there are many other juniper berry replacements that are available in your pantry.
This part of the article specifically lists out the best juniper berry alternatives for different cooking recipes. Scroll down for more!
1. Rosemary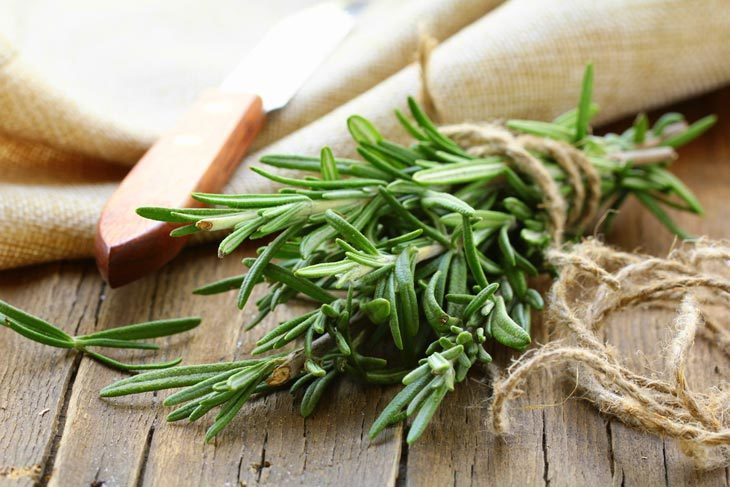 Similar to Juniperus communis, rosemary is also one of the plant products with various uses in cooking. When it comes to meat dishes such as steaks or roasts, no other sub for juniper berries is better than rosemary.
In addition, thanks to its versatility, dried rosemary can be a great dried juniper berries substitute. The recipe is also simple: you can use a fresh or dried sprig of rosemary in replacement for 4 or 5 Juniperus communis.
When you are cooking pan-seared steaks, our advice is that you should put rosemary directly into the pan with butter and cook together with your meat.
We are sure that the flavor of your steak will make you more than surprised.
2. Caraway Seeds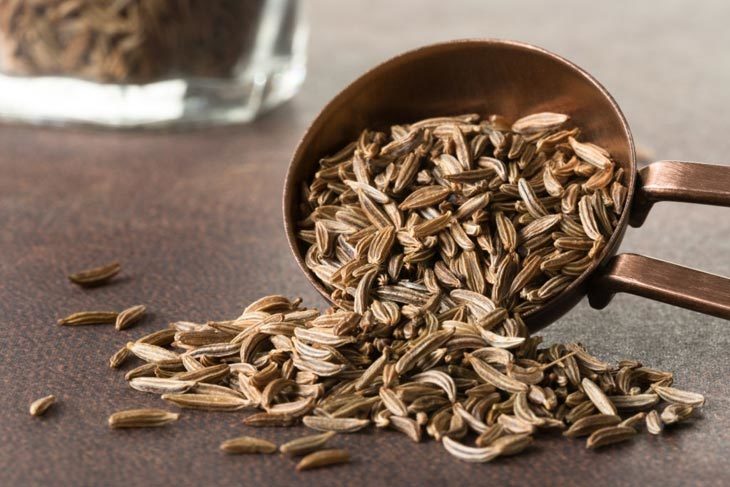 Caraway seed, also known as Persian fennel or cumin, is a very popular spice in west Asian cuisine. This seed has great versatility since it can be used in cooking and medical treatment.
Since caraway features a bittersweet, citrus, and nutty flavor, it is an ideal alternative for the berry.
This ingredient allows your meat dishes not to have a strong but subtle flavor and aroma. With its subtle flavor, the seed also blends well with other spices when cooking and can easily be found in any spice store or supermarket.
When using caraway seeds instead of Juniperus communis, a ratio of 1:1 is more than perfect, which means you can use a teaspoon of caraway for that.
You can also combine the seed with other spices to make your dishes even better.
3. Bay Leaves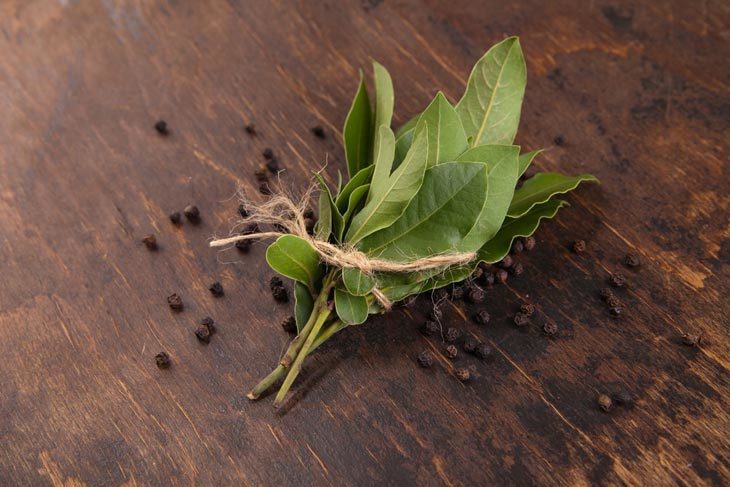 Rich in Vitamin A, C, iron, magnesium, and a wide range of minerals, Bay leaves can be used in cooking as a Juniper substitution.
In addition, this herb provides a strong aroma for your dishes when you use it in fresh, dried, or grounded form. Although it is used for cooking, you should throw the bay leaves away as they are not edible.
Furthermore, bay leaves can also be a great substitute for Juniperus communis essential oil due to their aromatic characteristic. Similar to Juniper essential oil, bay leaf is believed to calm your nerves and alleviate stress.
Moreover, relieving pain is another therapeutic function of this herb. On top of all, the leaves can be used as a treatment if you have the flu or cold.
When you use bay leaves as an alternative for the berries, you can add two bay leaves for every teaspoon of Juniperus communis.
The 1:1 ratio is ideal in replacement of the berries if you use grounded leaves. On top of all, this herb can be mixed with caraway seeds if you want your dishes to be more delicious and aromatic.
4. Hickory Spice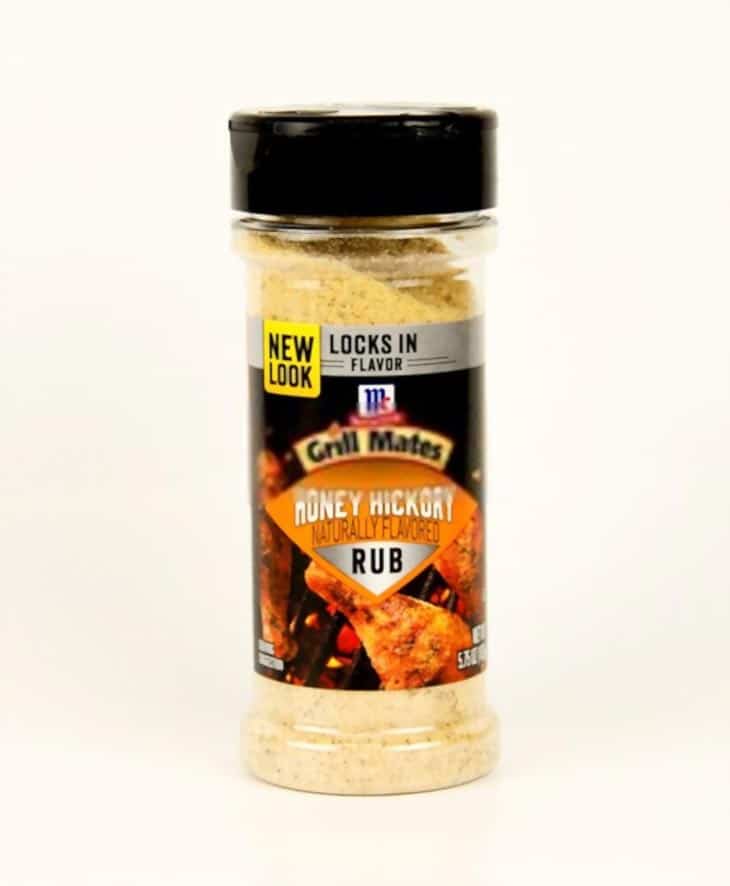 Another candidate of the list of substitutes for juniper berries in cooking is hickory spice.
Hickory spice is made from salt, chiles, onion, garlic, cumin, onion, and grounded hickory wood. With this mixture, your dishes will be greatly savored thanks to the spice's aromatic characteristics.
Furthermore, you can even use hickory wood when it comes to smoking meats.
This is because this is a classic type of wood in smoking which will give your beef a distinctive and dense smoky flavor when you cook it over a BBQ.
You can also apply hickory wood chips when smoking or baking cheeses and bacon.
5. Black Pepper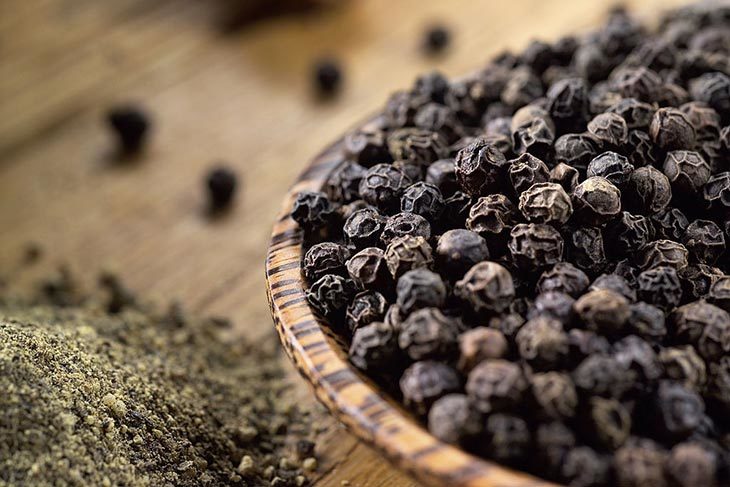 In emergency cases when you cannot find Juniperus communis in any stores, black pepper is the most affordable alternative that you can choose. This spice is always available in everyone's pantry.
You can use black pepper as a replacement for the berries. balck pepper can also be used in dried or ground form. This ingredient is the best substitute for berries when it comes to stews with a 1:1 ratio.
6. Cardamom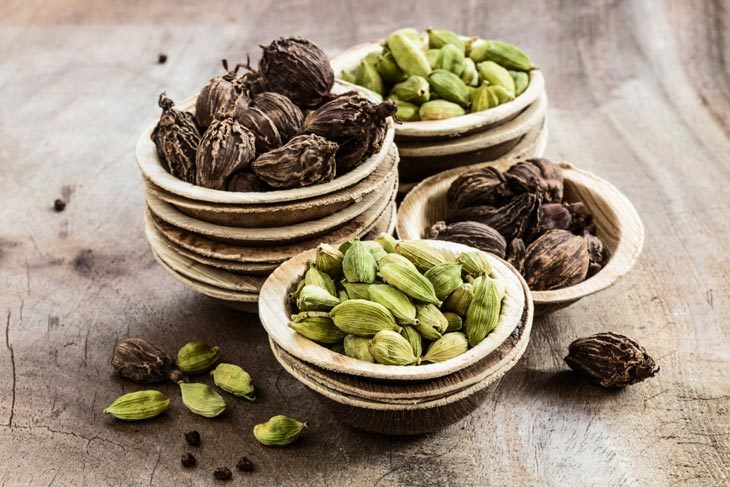 Cardamom is a seasoning widely used in Asian cuisine, especially in India. In detail, it is a plant product with a close relation to ginger, which has a flexible use and can be a great sub for juniper berries to boost the flavor and fragrance of your food, especially desserts and savory dishes.
Furthermore, Cardamom is often used in the dried or grounded form in cooking. Keep in mind that cardamom powder is more expensive than the spice's dried form.
You may want to follow the 1:1 ratio when using Cardamom as a juniper alternative. However, you can adjust the amount of cardamom so that your dish can have the desired flavor.
7. Gin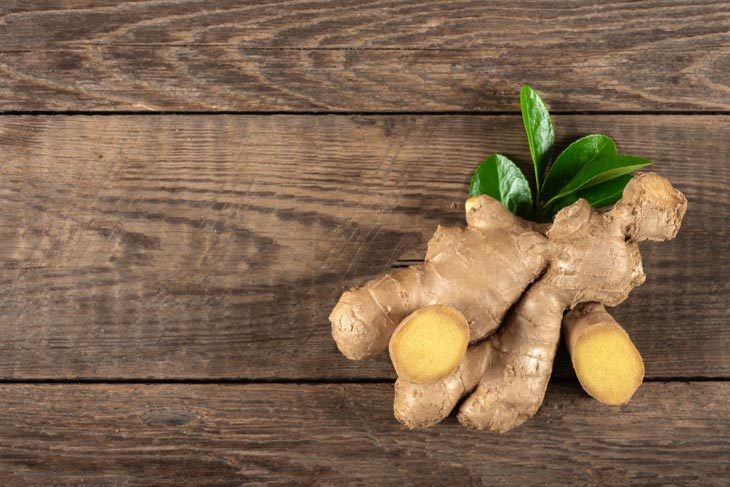 As mentioned, Juniperus communis is an indispensable ingredient in Gin distillation.
Therefore, Gin is a perfect substitute for juniper berries in cooking and making beverages if you want your dishes to have a slight flavor of citrus and pine cone.
However, if you want to use Gin as a sub for juniper berries, our advice is that you should opt for original gins, not flavored ones.
To use gin as a sub, the ideal portion is one full teaspoon of gin for a tablespoon of berry extract. In addition, you can adjust the amount of gin according to your will.
This is not to mention that the combination of gin with herbs and spices can bring the flavor of your dishes to another level.
8. Lingonberry Juice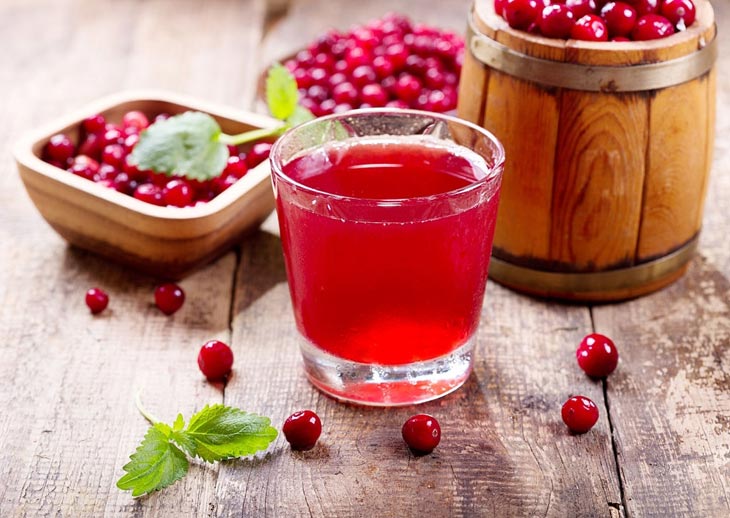 Juniper and Lingonberry juice are the favorite beverages of the Scandinavians during special occasions, especially on Christmas.
Therefore, if you are out of Juniperus communis, lingonberry is a perfect alternative to make a good juice.
In addition, lingonberry juice is the best suit when it is served with meat dishes. However, there are a few differences in the flavor of these 2 types of juice.
While Juniperus communis juice is sweet and musty, the latter has a stronger tart flavor.
9. Hot Cranberry Apple Cider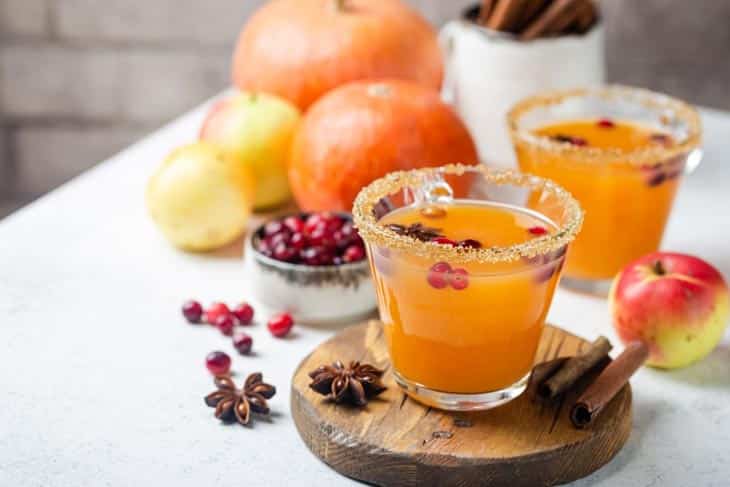 In case you want another type of juice instead of juniper berry juice for your holidays, cranberry apple cider is among the best sub for juniper berries.
During Christmas, when the weather is cold, a hot cup of cranberry apple cider will make you feel warm and relaxed thanks to its sweet and tart-like taste.
10. Pinewood Tea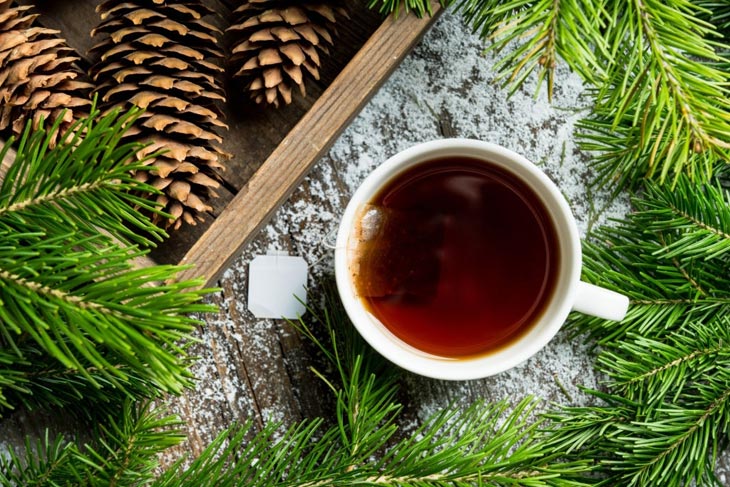 If you are preparing a pot of juniper berry tea but suddenly run out of this ingredient, pinewood tea is a great alternative that you can opt for as a juniper substitute.
Derived from the pine tree, both Juniperus communis and pinewood tea have a sweet resin taste.
The two types of teas are great sources of vitamin C and essential oil, which will help improve your overall well-being, especially blood circulation.
To prepare a pot of pinewood tea, all you need to do is chop fresh pinewood into small pieces before putting them in a saucepan.
After boiling the tea for as long as 5 minutes, a warm and aromatic pot of pinewood tea is ready for you to enjoy.
11. Alder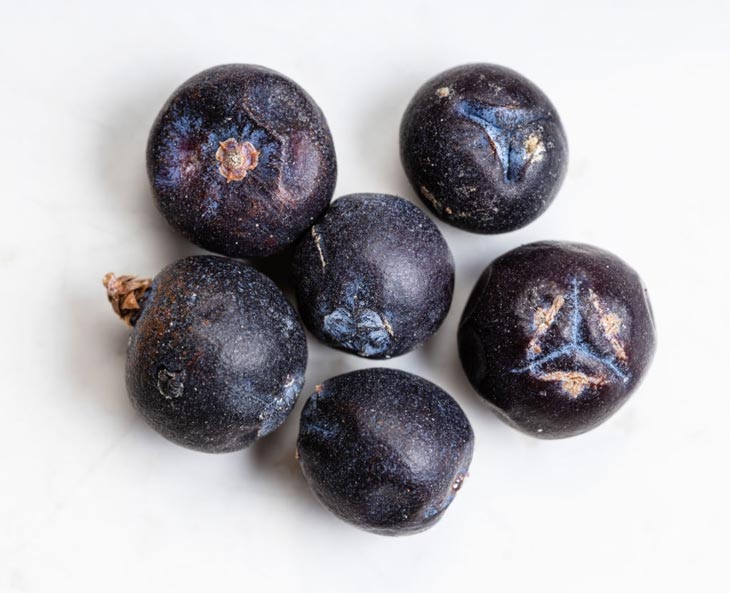 Juniper wood has been used as an ideal ingredient for smoking meat. However, if you do not want to use Juniperus communis, alder wood is a perfect alternative to get your meat smoked.
With the mild, gentle, and smoky flavor it brings about, Alder wood chips go well with pork and fatty fish. Also, you can combine the two types of wood during the smoking process to maximize the smoky flavor of your meat.
FAQs
Is It Safe To Eat Juniper Berry?
The answer depends on what type of Juniperus communis you eat. To be specific, there is a variety of junipers from all over the world, one of which is common is – the most widely used Juniperus communis that is safe to eat.
However, other types of the seed cone have a strong and bitter flavor. Some may be too poisonous (Juniperus Sabrina, Savin Juniper, etc.) that you should stay away from.
How To Choose Great Substitutes For Juniper Berry?
You can choose great substitutes for the fruit according to your cooking purpose. If you intend to use it as a spice, then rosemary, caraway seeds, bay leaves, hickory spice, etc., are the best alternatives.
If you want to substitute this seed cone in drinks and beverages, then pinewood tea, gin, lingonberry juice, etc., are what you should opt for. In addition, it is all about your preference regarding taste.
Conclusion
It is such a big problem if you suddenly run out of unique spices such as Juniperus communis while you are cooking. However, if you are an experienced chef, you can still find other alternatives for this ingredient in your kitchen.
If you are not an experienced chef, then our article of Juniper Berry Substitute lists out the best alternatives for the berry in different cooking methods.
We hope that you can find one alternative ingredient right in your pantry after reading this post!