Top 5 Lobster Base Substitutes That Will Make You Surprised
Lobster base is well-known as a secret ingredient that does wonders for various luxurious dishes worldwide. However, its cost is pretty hefty compared to other condiments.
Is there any budget-friendly yet high-quality seafood base that brings a similar fantastic flavor to your dishes?
Below, we will provide the top 5 replacements for Lobster base after years of cooking.
Hopefully, through this article, you will discover the best Lobster Base substitute to compliment any of your flavorsome dishes!
Quick Introduction About Lobster Base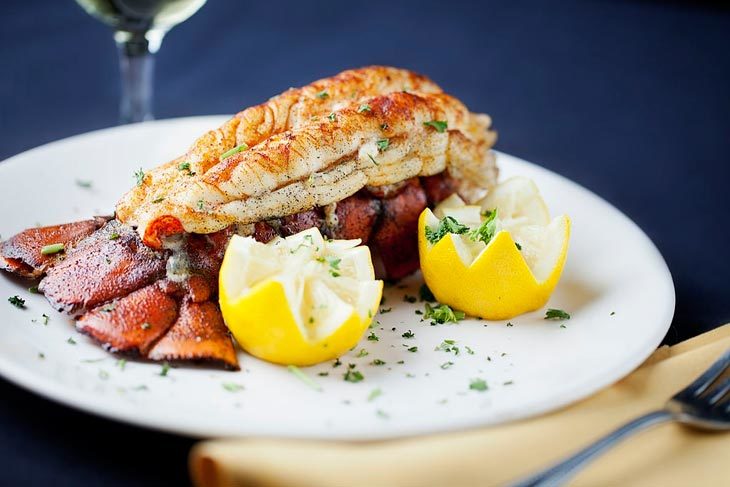 What Is Lobster Base?
Lobster is a luxurious and incredibly flavorsome food that we all want to try once in our life. It tastes heavenly, with the sweetness of lean meat and the crispy goodness of the tendons' fiber.
What is Lobster Base? It is a flavorful concentrated lobster stock that is made by simmering parts of lobsters (usually shells) and some aromatic vegetables.
Some people may mistake the Lobster Base for lobster bouillon since the lobster bouillon recipe bears a significant resemblance to the Lobster Base recipe.
The main difference is that the bouillon is made with cooked lobster, including the cooked lobster meat, while the Lobster Base recipe using only the shells.
Besides, the bouillon's texture is quite thick, like tomato paste. Sometimes, people even make it into a cube or powder.
How Does Lobster Base taste?
The Lobster Base's taste is out of the world. It features a richer and more robust flavor than other seafood bases and stocks, including fish stock, crab base, clam base, and so on.
Because of its unique flavor, it is a secret ingredient for many recipes, such as soups, chowders, lobster bisque, pasta, sauces, and so many more.
How Can You Make Lobster Base At Home?
So, how to make Lobster Base?
The Lobster Base recipes are various depending on the cooking time and the aromatic vegetables you use. However, generally, the recipe for Lobster Base is pretty the same as the recipe for lobster stock.
Ingredients (6 servings)
16 cups of water
1 lobster shell
2 large onions, coarsely chopped
4 -6 celery tops
2 -4 sprigs fresh thyme
1⁄2 cup of white wine
1⁄2 teaspoon of Old Bay Seasoning
Instructions
Step 1: Mix all the prepared ingredients in a large soup pot.
Step 2: Bring the mixture to a boil.
Step 3: Turn the heat to medium, stir, and simmer the mixture until reduced to about one cup.
Step 4: Remove solids from liquid.
Step 5: Cool and use it for any dish you prefer, such as lobster soup base. You can refrigerate or freeze it to use later.
Lobster Base Substitutes
Now it is time to discover the top five highly recommended replacements for Lobster Base.
Langoustine
The first and best Lobster Base substitute is langoustine – a luxurious relative of lobster living in saltwater seas and oceans. Although they are relatives, it is much smaller than lobster.
What's about the langoustine taste? Well, it features a similar delicate and rich lobster taste. However, it is more succulent than lobster.
Because its shell comes with a light shade of orange and rarely changes when cooked, the langoustine base usually appears in a soft orange hue instead of an intense orange color.
Shrimp
Are you looking for an easy-to-find and budget-friendly substitute for the Lobster Base? If so, a shrimp base would be a suitable choice.
If you make a base from cooked shrimp instead of cooked lobster, you will have such an appealing tangerine yellow paste that stimulates your taste buds.
For the taste, it comes with a more robust and more sweet flavor. Of course, the shrimp base is a little bit less savory than the Lobster Base since shrimp has thinner shells and fewer nutrients.
However, it is still fine to use a Lobster Base replacement in dishes such as lobster bisque.
Crab
The next replacement for the Lobster Base is the crab base. Crab is a well-known and super tasty seafood that can be used in many ways.
In case you can't find any lobster around your place, crab is an excellent alternative to go for.
Crab base comes with diverse orange shades ranging from dusky orange to shinny orange, depending on the crab type you use for the crab base recipe.
Suppose you simmer the shell full of crab fat and roe at medium heat; you will have an eye-catching, flavorful, creamy, and incredibly delicious Lobster Base substitute.
You can use this base to create homemade bisques, soups, and chowders to boost the flavor of many other dishes.
And the best part is that crab base provides only a small number of calories from fat despite its creamy taste. Thus, feel free to enjoy this rich, tasty, and healthy base without worrying about gaining too much fat.
Clams
If you want to bring a fresh flavor to your dishes, why don't you try to substitute Lobster Base with clam base?
Clam base features a pale yellow shade that is pretty like heavy cream. For the taste, it comes with a distinct flavor and aroma characteristic of clam stock.
Compared to the Lobster Base, the clam base is more brinny and less tasty. Hence, you should only use it to replace the Lobster Base in a few dishes, including chowders and soups.
Mussels
Another replacement for Lobster Base is the mussel base. Mussels have been known for their "ocean" flavor with a slightly sweet taste. Their taste is pretty milder than the clams' taste.
Besides, mussels are easier to find and more budget-friendly than other seafood. Thus, consider the mussel base first when you are looking for a low-cost Lobster Base alternative.
However, if you choose to make the base or sauce from the mussels, you have to clean and store them carefully. If you don't do that, they will bring a slightly fishy smell that may ruin your dishes' flavor.
Wrapping Up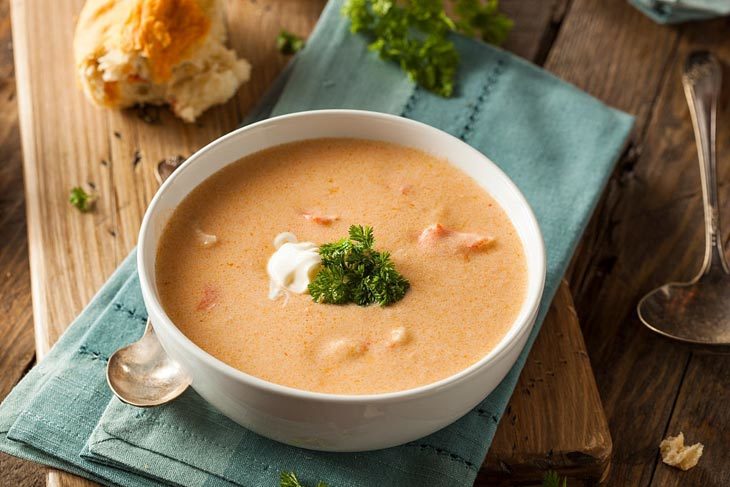 Above are the top five alternatives for Lobster Base that many people prefer. Each replacement brings a unique flavor and taste to your dishes.
Thus, you should consider the dish you are about to cook before deciding which Lobster Base substitute to go for.
We hope that you will have an enjoyable cooking time and a successful, incredibly delicious dish!