10 Amazing Tapioca Flour Substitute Will Make You Surprised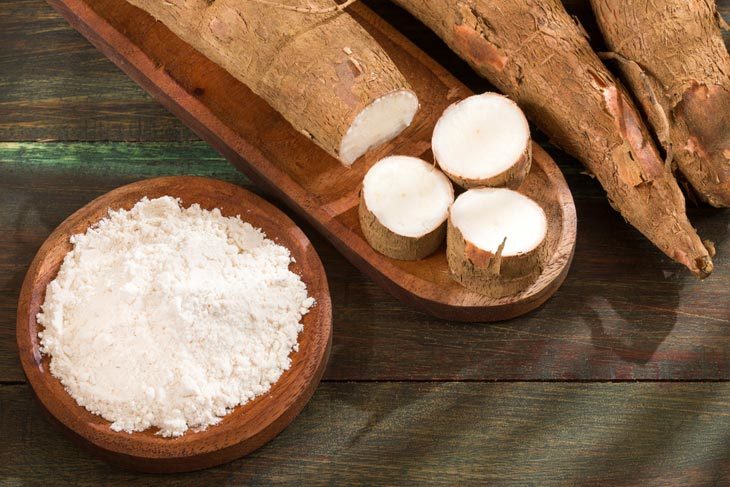 One beautiful day when you are making a good bowl of soup, you realize that you have run out of your secret ingredient – Cassava starch. You start to worry that you will ruin your soup, as this dish cannot be perfect without it.
Lucky you, as we are here to help you tackle this problem!
In this article, we will provide all of the alternatives which you can find right in your kitchen in case you are out of this magical powder.
Keep on reading to find out your best tapioca flour substitute now!
What Is Tapioca Flour And How Is It Made?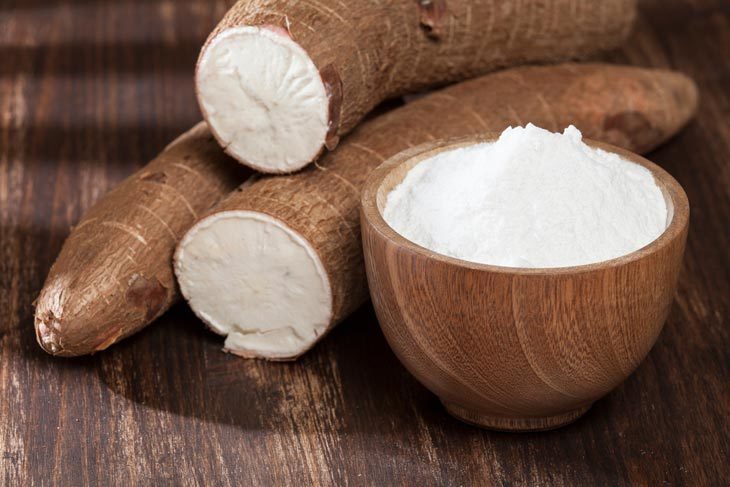 So what is tapioca flour? What is tapioca flour made from? Well, it is a type of starch gained from processing the root of a plant called Cassava. This vegetable is easy to plant and can be found in Africa, South America, and Asia.
People from different parts of the world have their own ways of producing it. However, we would not dive into details but only show you a quick glance at the basic steps!
The foremost step when people produce the ingredient is to peel off the cassava roots. After carefully washing the roots, they are shredded and ground thoroughly until they become pulp.
After washing the cassava pulp, the maker spins and squeezes until the starchy liquid comes out of the pulp. Then, the liquid collected is left to dry. After the water has completely evaporated, what remains is the complete product.
It is unarguable that this ingredient has a very wide range of uses. Due to its flavorless quality, it can be used to cook both savory and sweet dishes.
Regarding its flexible uses, the powder is mostly used as an ideal thickening agent in sauces, gravies, soups. The thickening ability of it makes the dishes denser and enhances their flavor.
This ingredient also serves as a good coating for fish and meat when frying. Otherwise, it is also an ideal ingredient for baking that gives your baked cake or pie light and chewy texture while still remaining crispy.
As mentioned, the ingredient is suitable for sweet dishes, which means that it is among the perfect food ingredients to make desserts, especially pudding, bubble tea, or pies.
On top of all, since this is a gluten-free powder with a low amount of carbs, it is among the ideal staple foods for those who are following a gluten-free diet or ketogenic diet.
Recommended Tapioca Flour Substitutes
This part of the article specifically lists out the best tapioca flour alternatives for different cooking recipes! Read on!
Cassava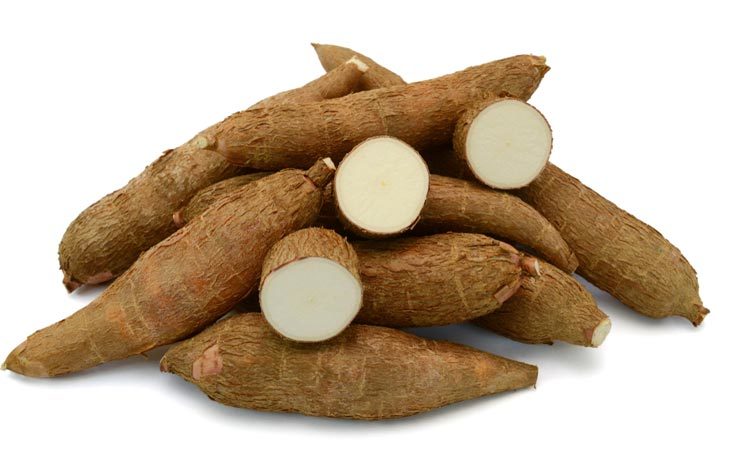 The first substitution for tapioca flour in this list is Cassava. Some people may think that they are the same thing.
However, Cassava flour vs tapioca flour is different despite being from the same plant. Specifically, cassava starch is made from squeezing shredded cassava pulp, while the other is made from the entire root.
With that being said, the powder contains more fiber than the other choice, thus has a stronger thickening power.
If you use it as a substitution for Tapioca in thickening, remember to reduce the amount. Despite both being gluten-free, it has a light nutty flavor while the other is flavorless.
Corn Starch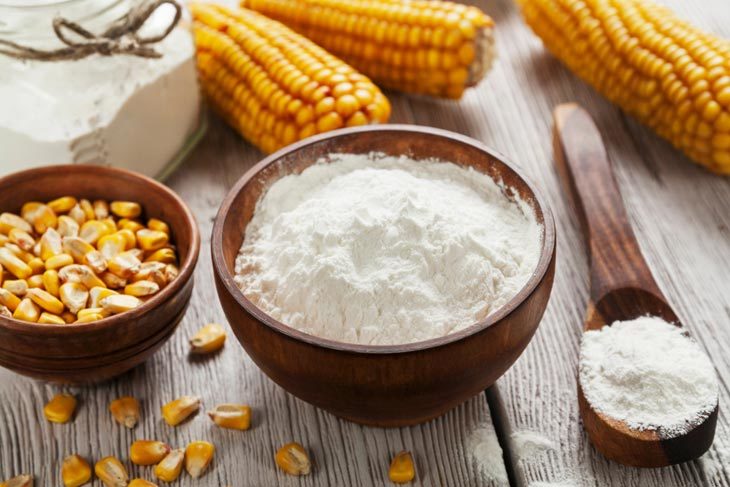 Similar to Cassava, corn starch is another perfect sub for tapioca flour in thickening soups and sauces.
When comparing corn starch vs tapioca flour, you can see that corn starch has a greater thickening ability than the other flour. Therefore, if you use cornstarch to thicken your soup, the amount of corn starch should be reduced to half.
In addition, what the two of them share in common is that they are both non-gluten food ingredients.
Potato Starch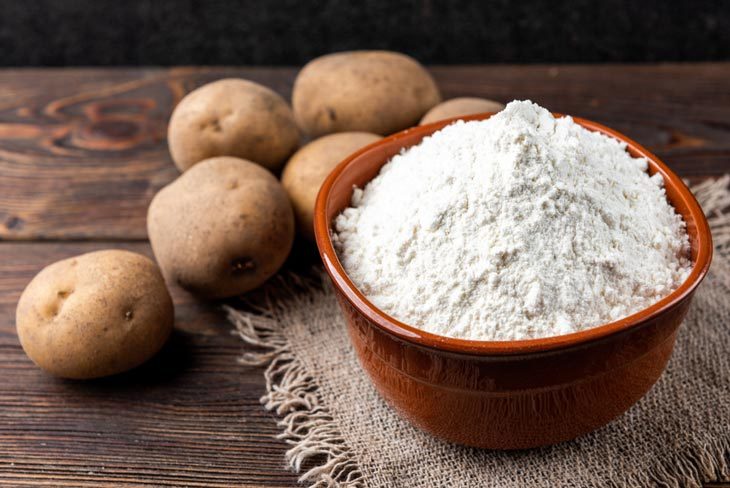 Coming third on the list is potato starch. This is another gluten-free substitution. Since potato starch has a high water absorbance, it is one of the best alternatives when it comes to thickening sauces.
However, if you use potato starch to substitute for tapioca flour in baking, the baked products may have a denser texture. This is due to the difference between potato starch vs tapioca flour – The first one is heavier than the second one. Hence, when using potato starch in baking, it is best to lessen the amount of it.
All-Purpose Flour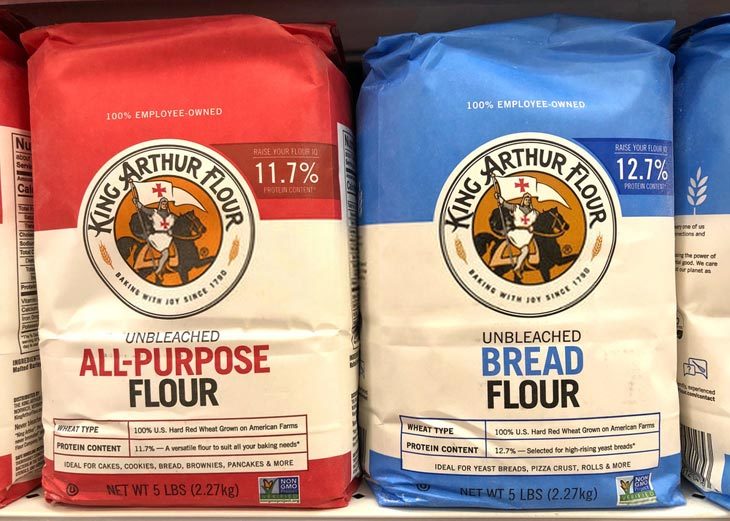 Here comes the simplest alternative – the all-purpose powder. However, remember that it contains gluten, which may not be suitable for those who are allergic. Not only that, you should not use this ingredient to make desserts such as puddings, custards, or pies as well.
All-purpose can also be a thickening agent. However, the powder requires more time to cook, or else your soup, sauce, and gravies will have a raw taste.
Comparing all-purpose flour vs tapioca flour, the first one is thicker than the other. Hence, when you use all-purpose as a thickening agent, your soup will not appear glossy as you might expect.
Rice Flour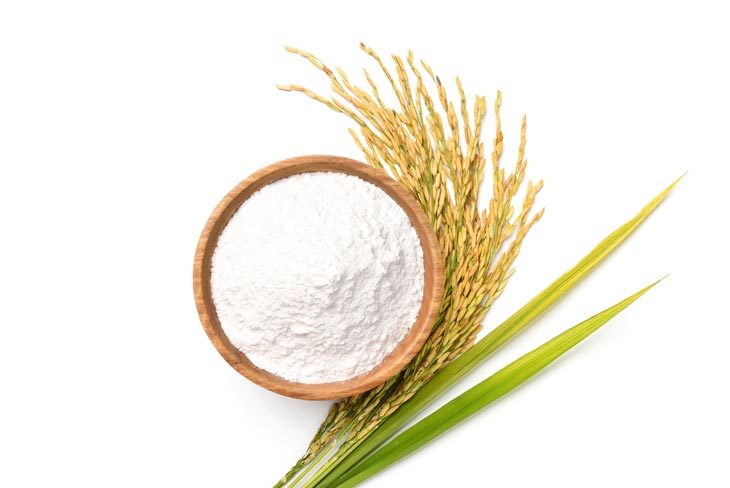 If you are making frying or baking dishes, rice powder is the best substitute. This is another non-gluten alternative that can be used to make light, crunchy coating for the fries.
As for thickening, you should only use half the amount of rice powder compared to Cassava starch. To be more specific, comparing tapioca flour vs rice flour, the rice one has a thicker and stickier quality than the other.
Arrowroot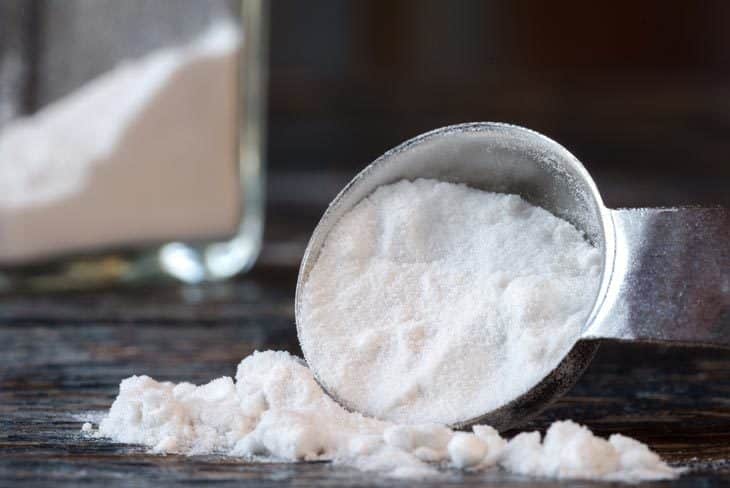 The majority of people consider that tapioca flour vs arrowroot is the same thing. Still, they are different from each other.
Although the arrowroot is as gluten-free and flavorless as the other one, it is obtained from a herb plant! 
The arrowroot is ideal to use for thickening stir-fry dishes. However, when using it for baking, remember to mix it with other powder, or else the baked products may be extremely dense.
Coconut Flour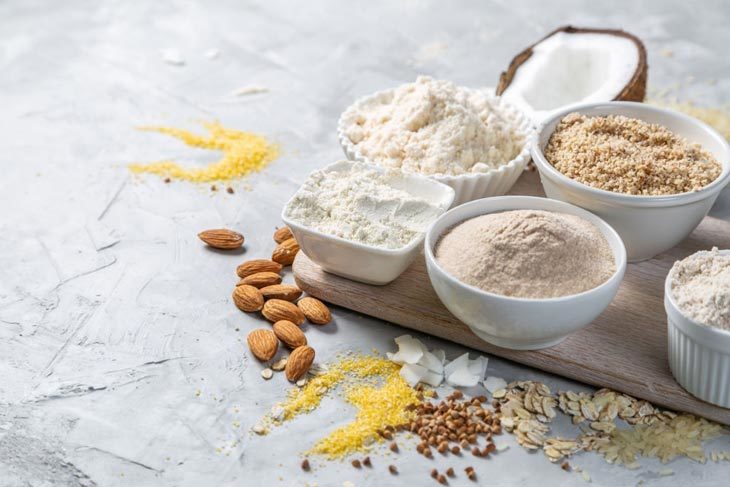 If you are following a ketogenic diet, coconut starch could be used as a good alternative. This is because this ingredient is gluten-free and odorless.
Comparing coconut flour vs tapioca flour, the coconut one obtains more fiber than the second choice.
Additionally, note down that it is not the best choice to be used as a thickener!
Almond Flour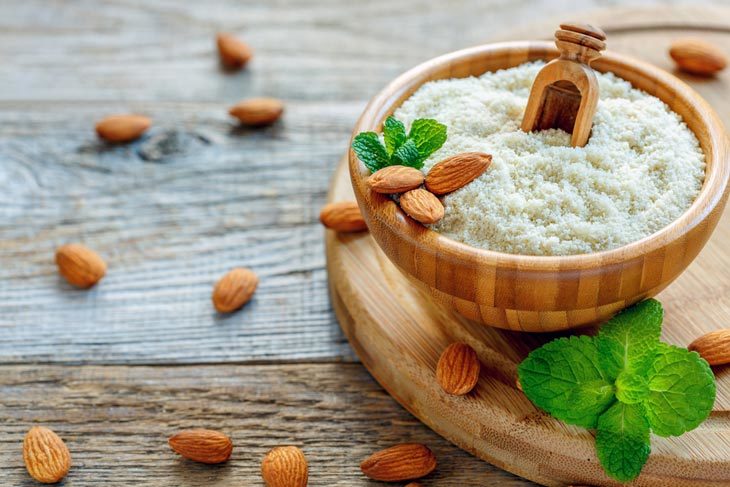 For those who are on a gluten-free diet or ketogenic diet, this is a perfect replacement. Similar to the coconut one, this option is healthier when comparing tapioca flour vs almond flour.
The powder provides a higher amount of protein and can also be used for multiple purposes: baking cookies, making pudding, pancakes, or thickening sauces and soups.
Agar-Agar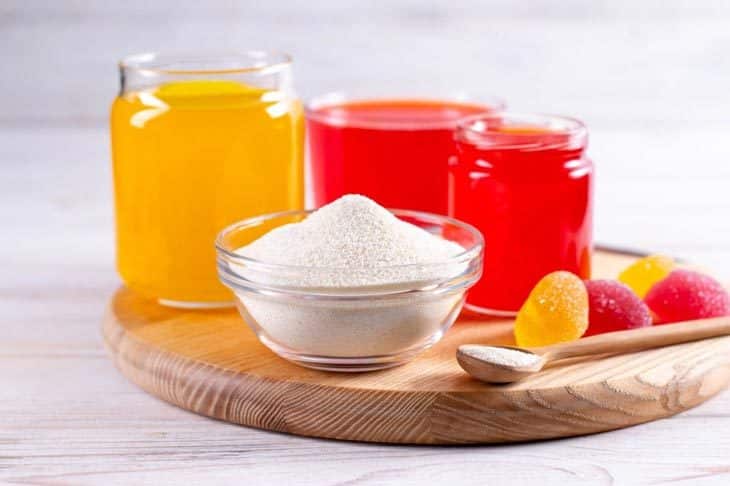 Opt for Agar-agar if you are making desserts, jellies, or puddings! This is an ingredient made from red algae that is very much the same as the Cassava.
The only difference between Agar-agar vs tapioca flour is that people normally see Agar as the main gelatine source for vegans.
Gelatine And Pectin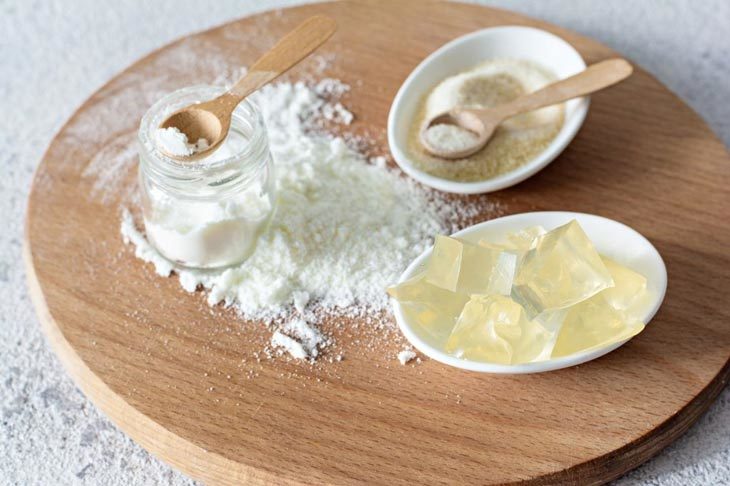 If you are making sweet dishes or desserts such as jams, custards, fruit sauces, or jellies, gelatine and pectin could be a great replacement. In fact, pectin & gelatin can be utilized as a thickener as the dried yuka in pie-making.
The only remarkable difference between gelatin and pectin vs tapioca flour is their thickened condition. While the powder choice tends to thicken your food when it is heated, proteins like pectin and gelatin only thicken once they get cool!
They are the ingredients that take your desserts to a new level. However, in savory dishes such as stir-fries, soups, or gravies, it is not good to use them.
FAQs
What Is The Nutrition Value Of Tapioca Flour?
Compared to other flours, it is not as rich in nutrition. Since the powder is made up of starch, it contains a very low amount of carb, fat, protein, and fiber. Furthermore, This powder provides only energy with almost no nutrients.
Is Tapioca Flour Suitable For Restricted Diets?
The answer is yes. There are many people who are allergic to powder with gluten, which is why they have to follow a strict and gluten-free diet.
Although drained yuka is nutritionally poor, it is gluten-free, which is suitable for those who are intolerant to gluten. However, you may want to mix it with other flours such as coconut or almond to add more nutrition to your diet.
Where Can I Buy Tapioca Flour?
The ingredient used to be an unpopular one in the US or European supermarkets since it is only widely used in Asian countries.
However, today, you can look for it in nearly every grocery store and supermarket in the US! Not only that, it is even easier for you to buy the powder with online shopping!
Final Thoughts
It is not an exaggeration to say that casanova starch is a magical ingredient. This is because it can be used for various cooking methods and dishes. It helps your soups, jams, and sauces have a nicer and denser texture.
If one day your pantry suddenly runs out of this magical ingredient, we hope that you can find another tapioca flour substitute right in your kitchen after reading this article!