Quick and Easy Tips for Reheating Rice That You Should Know
A common belief going around is that you should not reheat rice. While the idea is not accurate, there are necessary precautions you must take to ensure that once the rice is reheated, it is safe for consumption.
When rice is compared to other foods, it is a little more problematic. If not well reheated, it releases a bacterium called Bacillus cereus that is harmful to the human body.
The bacterium is the primary cause of food poisoning, which results in vomiting, diarrheas' and other complications. You can use the below, as tips for reheating rice.
Safe Tips For Preparing, Storing and Tips For Reheating rice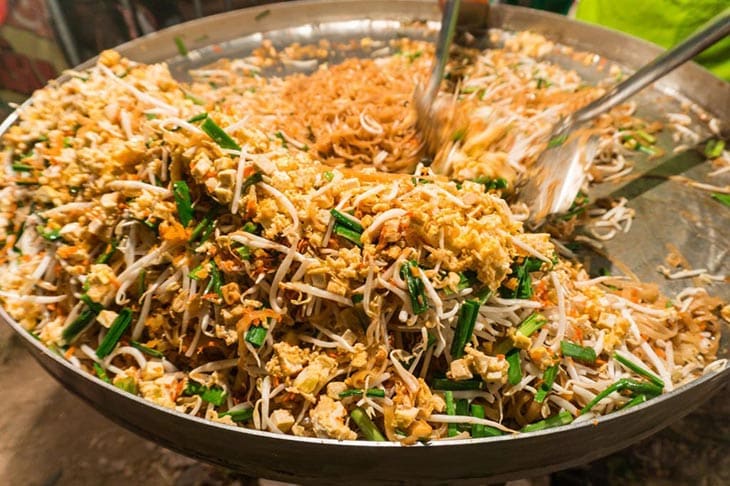 The following steps and tips will guide you in rice preparation and reheating and minimize the risks that often make people sick.
#1. Wash Your Hands Well
Washing hands thoroughly before touching food is essential. Utensils that have been in touch with raw animal products should be kept separate from the food you are preparing, your rice.
The more products your rice is exposed to, the more bacterium it collects.
#2. Cook the Rice Properly
Always ensure your rice is under high cooking temperature. Your rice's danger zones could be exposed between 40 degrees and 140 degrees.
If your rice is exposed to these temperatures, many bacteria will grow. It would be best to serve the rice immediately after you cooked it.
#3. Cool the Leftovers Quickly
You reduce so much bacteria growth by quickly reheating the rice leftovers. Here is how you can quickly reheat your rice.
Divide your rice into shallow food containers. Once all portions are divided, seal them with tight lids.
Place the stored rice into your fridge or your freezer. In many instances, the risottos or paellas rice brand will freeze better than plain rice.
Avoid leaving your hot rice sitting for more than one hour.
#4. Store your rice leftovers properly
Your leftover rice has defined periods by which you must store it. If your leftover rice has been in the fridge for more than four days, it is only suitable to dispose of it.
After four months, any leftover rice in the freezer should be completely disposed of.
It is also essential that you be on the lookout for the temperatures storing your leftover rice. Ninety degrees is the recommended temperature to prevent bacteria from growing.
Any temperature between 40 to 140 degrees will allow the rapid growth of bacteria.
#5. Reheating Tips
Another tip when reheating your rice is to make sure it is sweltering throughout. Here is how to microwave your leftover rice:
Open the storage container you had stored your rice in and remove the lid. Add 1 to 2 teaspoonfuls of water for each cup of rice. Place the top back on the rice container and leave it in the microwave to re-steam.
Allow the rice to reheat for 3 to 4 minutes in the microwave until it is smoking hot.
The internal temperature of the rice while in the microwave should be 165 degrees. If you are uncertain of the temperature, make sure you use a food thermometer.
Here is an alternative way to reheat your rice using the stir-frying method:
Place your rice in a pan and use an oil of your choice.
Once you turn on your stove, ensure that it is on medium heat and that you are stirring the rice in continuous motion. You should break down all the clumps of rice.
Keep stirring continuously and cover the rice in oil evenly.
Have your thermometer close to ensure it remains at 165 degrees.
Once the rice is boiling, serve immediately.
When steaming leftover rice:
Place your leftover rice in your saucepan and add 1 to 2 tablespoons of oil or butter.
For each cup of rice, add one to two tablespoons of water and leave the same to simmer. The lid should remain on top of the saucepan.
Stir occasionally, making sure the temperatures remain at 165 degrees.
Serve your rice immediately if it is hot.
Heating and storing your leftover rice appropriately makes it safe for consumption. Avoid leaving your reheated rice sitting on the counter.
Remember, it should be served immediately if it is hot. Ensuring you follow these crucial steps will protect you from food poisoning. It would help if you reheated your rice once.
Reheating it more than once increases the risks brought about by food poisoning.
Food poisoning signs you should look out for include:
Diarrhea
Vomiting
Abdominal pain
Fever
Chills
The food poisoning symptoms show and happen very quickly. The sooner you speak to a doctor in case of a food poisoning scenario, the faster the symptoms will go.
Also, look out for signs that last more than 48 hours, keep recurring or symptoms that will not go.
Conclusion
It is important to note that your leftover rice will only be safe to consume if reheated correctly. Practicing hygiene and food safety is an absolute necessity.
Follow the above simple tips to reheat the fried rice to avoid any food poisoning encounters.