Vanilla Beans Substitute – 9 Best Option For Your Recipe!
We bet that you at least once have tried a dish that has vanilla beans. The wonderful aroma and taste from the organic ingredients could literally stay in your mind forever.
However, this ingredient is not always available in your kitchen. In this case, a vanilla beans substitute is needed. Read on this blog to decide which will be the best option!
What Are Vanilla Beans?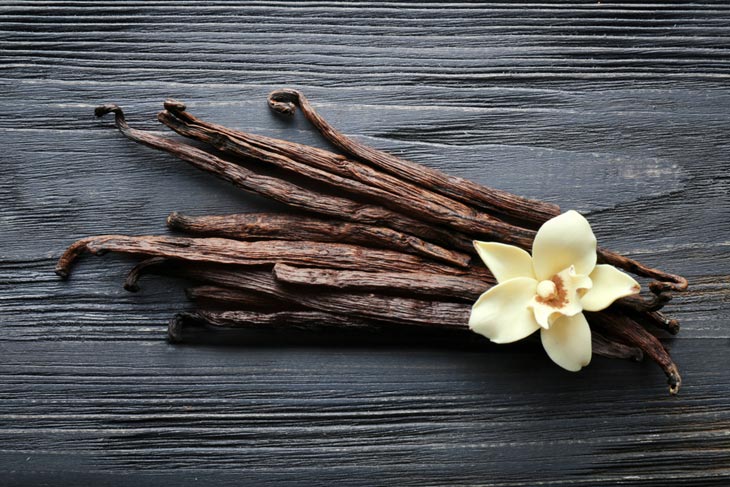 Almost every vanilla product on the market has its origin from Vanilla Planifolia. Besides, you can find another vanilla source called Vanilla Tahitensis.
The latter is well known for its remarkable scent, but the taste is not as strong as the reputable version.
To complete a treatment stage of vanilla beans, it will take the farmers up to 12 months since the beans' first appearance. You can enjoy processed vanilla beans in the form of vanilla extract.
However, not all the vanilla extract is completely from the beans. Some manufacturers utilize artificial vanillin flavoring to create the vanilla extract.
Apart from being an ingredient in baking and cooking, vanilla bean plays as an additive to beverages, syrups, and sugar.
Since being a 100% organic product, vanilla beans can also be wonderful additives for vegan cuisine.
The Best Vanilla Beans Substitute
#1 Vanilla Extract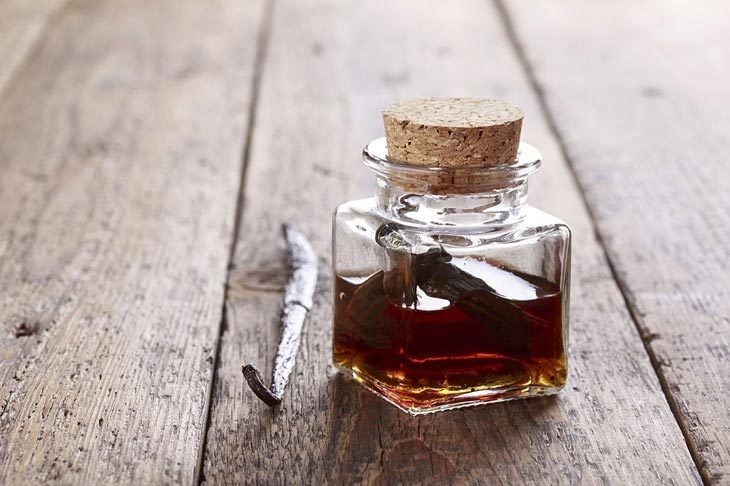 When finding a substitute for vanilla bean, vanilla extract is always the foremost option that will cross anyone's mind. The reason is that this alternative is so common that it appears at many grocery stores.
Another reason for the commonness of vanilla bean extract is its simple processing stage. Firstly, the makers will soak the vanilla beans. Then, they will put the wet beans into the mixture of alcohol and water.
After a specific amount of time, the liquid solution will extract the vanilla bean's oil. This oil will bring the precise flavor and taste of vanilla beans.
If you don't know how many teaspoons of vanilla extract equals a vanilla bean, here is the answer: A teaspoon of vanilla extract can be the appropriate vanilla bean substitution.
#2 Vanilla Powder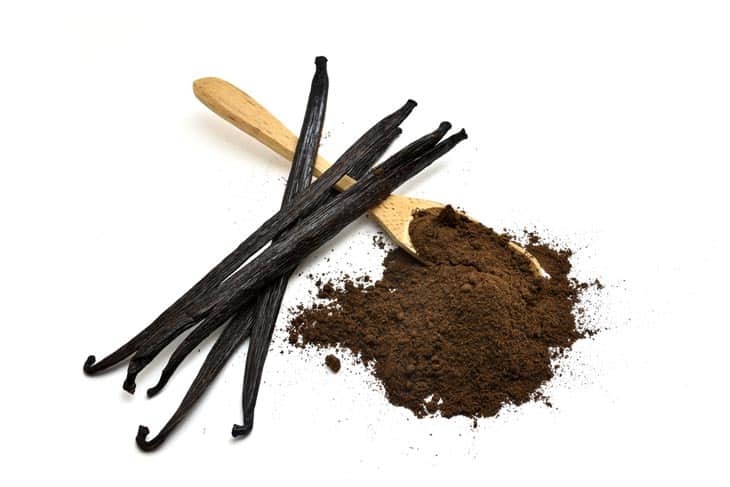 As you can see, vanilla extract is the liquid form of processed vanilla beans. In case you are finding a powdery replacement for vanilla bean, we would like to introduce the powder form product.
The powder doesn't require alcohol in its structure. On the other hand, this substitute will go through a drying and pulverizing stage.
Due to its texture, this is one of the favorable food ingredients in making custards or puddings.
Yet, be careful when opting for this option if you are going on a diet. Some types can contain sweeteners like sugar to deliver stronger efficiency.
The proper ratio of vainilla fruit and vanilla bean powder substitute is that a bean is equal to two teaspoons of powder.
#3 Vanilla Paste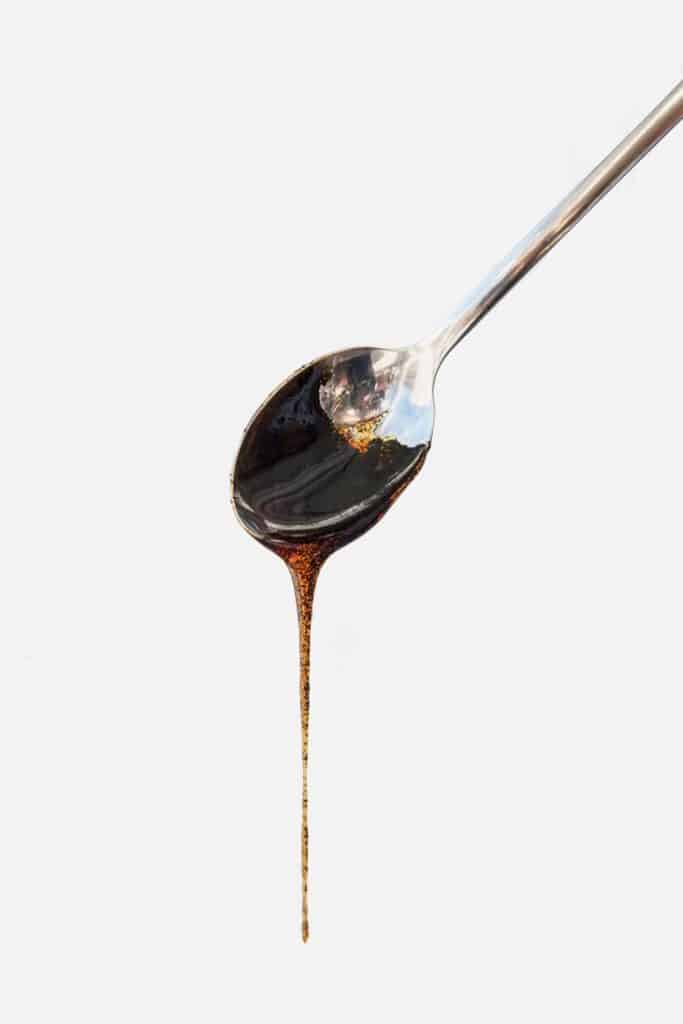 It's not an overestimation to state that vanilla bean paste will deliver the identical flavor of vanilla beans.
Manufacturers will take out the grains of vainilla fruit. Then, they will combine the grains with binders like corn syrup or invert sugar.
Since this vanilla bean alternative also includes sugar, it may be sweetener than raw vainilla fruit. You need to consider matching the vainilla paste volume with your dish carefully.
#4 Vanilla Sugar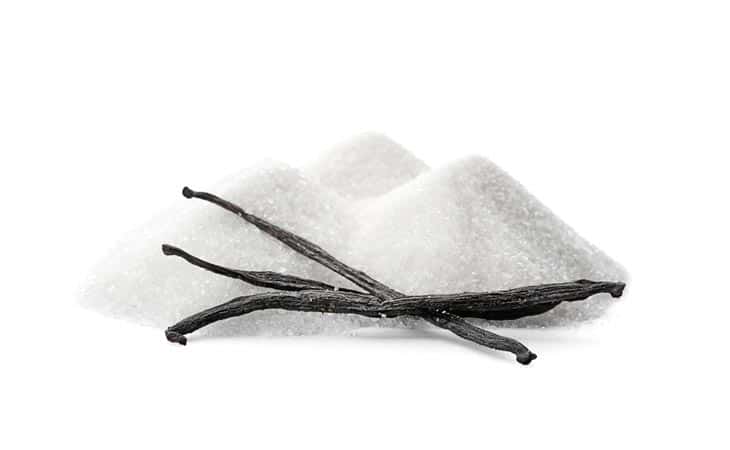 Vanilla sugar is also a good sub for vanilla bean involving vainilla grains. Making this sugar is straightforward.
All you have to do is combine sugar with dark vainilla fruit grains and wait for the aroma of beans to transfer into the sugar.
Normally, 1 teaspoon of sugar can replace a bean. However, if you are cooking or baking a sugary dish, you need to alter the portion of sugar add-in.
The substitution for vanilla bean already has sugar in its component, so it may make your food sweeter than expected.
#5 Maple Syrup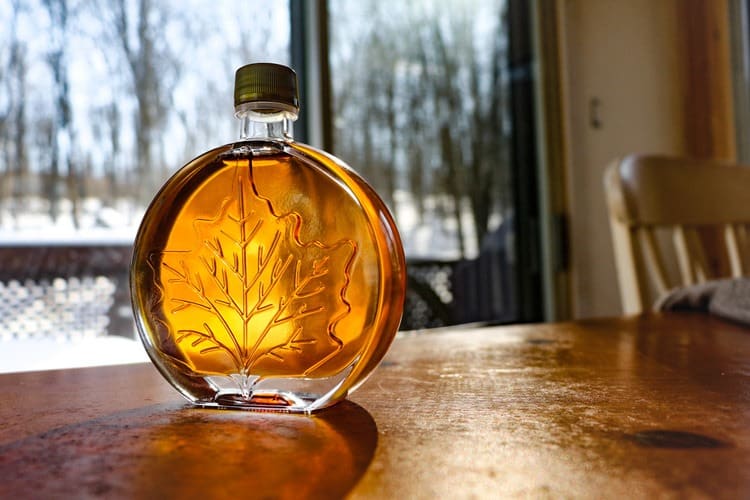 In some cuisines, you can make maple syrup as a vainilla fruit alternative. The nutty flavor is the most obvious similarity you can recognize when you use maple syrup in the recipe.
Nevertheless, the sweetness of maple syrup is lighter than vainilla fruit. To maintain the impact of beans on your food, you should take advantage of maple syrup at the 1.5:1 ratio compared to vainilla fruit.
Moreover, the stickiness of maple syrup will affect the consistency of the dish you are cooking.
Especially when the recipe demands a high volume of vainilla fruit, you need to be aware of how much maple syrup you are going to apply.
#6 Almond Extract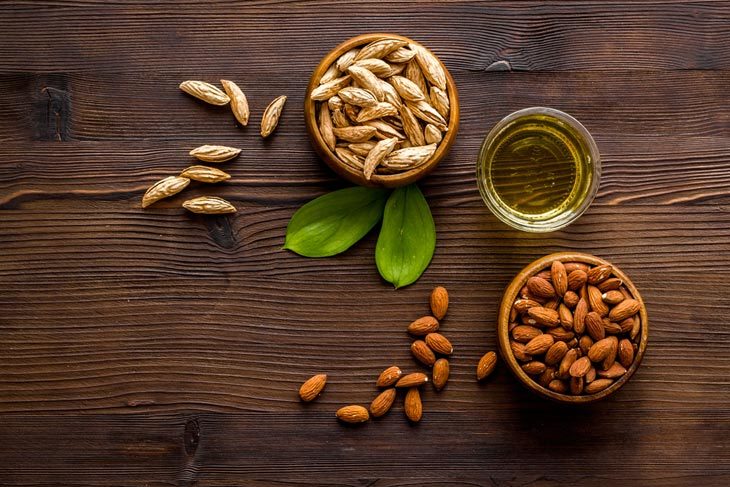 Being one of the most widely used edible plants for cooking, there's no surprise to know that almonds can sit in the place of vainilla fruit in your recipe.
Besides maple syrup, almond extract delivers that nutty flavor. Honestly, this ingredient is an alternative to the extract, not directly the beans.
In the case of an instant replacement, almond extract can work well with your food.
The amount of almond extract added to your food will stay the same as the extract.
#7 Honey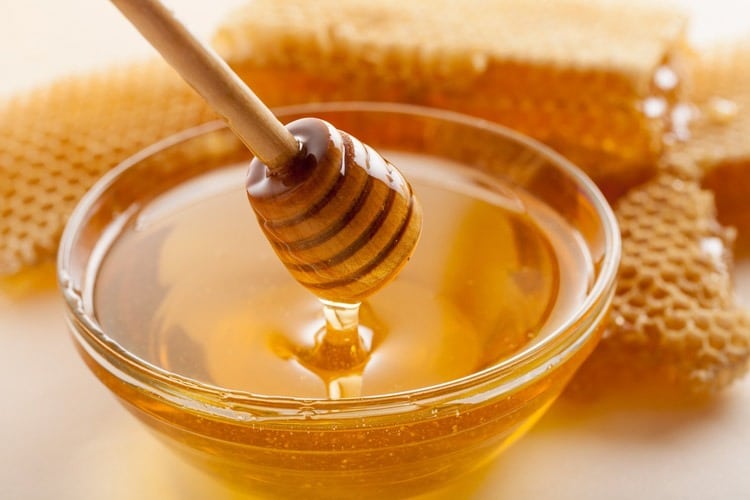 In the food preparation stage of baking, you can opt for honey to replace vainilla fruit. This ingredient will deliver a sense of floral and slight sweetness to your baking dish.
Plus, honey can help you to attain the desired texture of food.
Normally, a teaspoon of honey can be a great alternative to a vainilla bean.
#8 Bourbon, Brandy, Rum, Vanilla Liqueur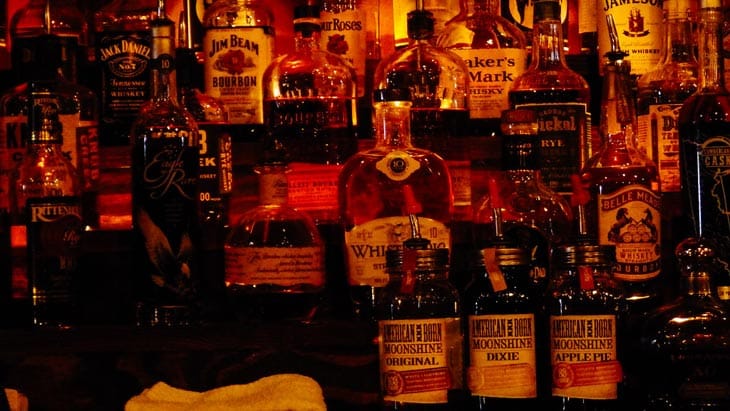 Interestingly, alcoholic beverages can replace vainilla fruit. These spirits will be appropriate substitutes for vanilla bean in case you don't find the caramelly taste of vainilla enjoyable.
Bear in mind that you only choose these additives for food for people who have no problem with consuming alcohol.
The recommended ratio of alcohol drink to make up for vainilla fruit is that 2 teaspoons of spirits make up for 1 fruit.
#9 Vanilla Flavored Plant-Based Milk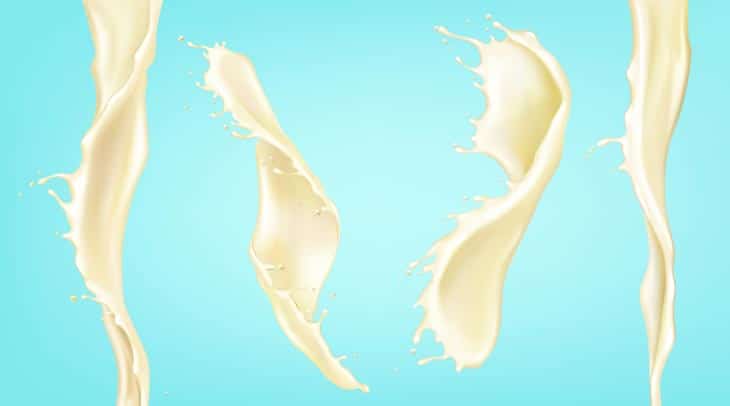 The plant-based milk types we mention are soy, oat, and almond milk. They can substitute vainilla fruits as long as these milk types are vanilla-flavored. For the fruit, you can convert it into a teaspoon of one of these plant-based milk.
How To Use Vanilla Beans?
To make the most of vainilla fruits, you need to know how to use them first:
Firstly, you need to divide the vanilla pod into two parts by cutting along it.
Taking out the dark oily seeds. Those substances will be ingredients for your food.
You will have two options when using fruits. One is using them up and throwing out the pod. The other is utilizing the suitable portion for your recipe and leaving the left beans in the pod.
You can take advantage of every single component of the vainilla fruit. The pod is not useless. For instance, combine the shredded pod with sugar to create vanilla-flavored sugar. Whenever you enjoy your cup of coffee or tea, this mixture will be a decent flavor
If possible, try to apply the vanilla seeds with warm dishes. The high temperature can efficiently infuse the vanilla flavor into the food.
On the other hand, if you are not making warm or hot food, use the oily vanilla seeds. Nothing serious matters.
Bottom Lines
Vainilla fruits are organic flavor additives that can be versatile for many dishes and beverages. However, sometimes you may want to try a different cooking method with vanilla-flavor ingredients.
We hope that this vanilla beans substitute list we offer above will help you out. Thank you for reading!