What To Serve With Meatballs – 17 Best Side Dishes!
Apparently, meatballs are one of the popular dishes that you can get at many restaurants around the world. Those meaty balls soaked in the delicious sauce are also quite easy to be cooked and served on many occasions!
If this dish is your favorite one, you surely want to match it with some good side dishes for an unforgettable dinner.
This blog will provide you with information on great meatball sides dishes and useful tips. Scroll down to learn what to serve with meatballs now!
What To Serve with Meatballs – Recommended Sides Dishes!
Potatoes Recipes 
If someone asks us: "what is a good side to go with meatballs", our answer will definitely be potatoes. Potatoes are a familiar dish to go with meatballs, especially mashed potato. Here are six suggestions for perfect meatball side dishes with potatoes!
Mashed Potatoes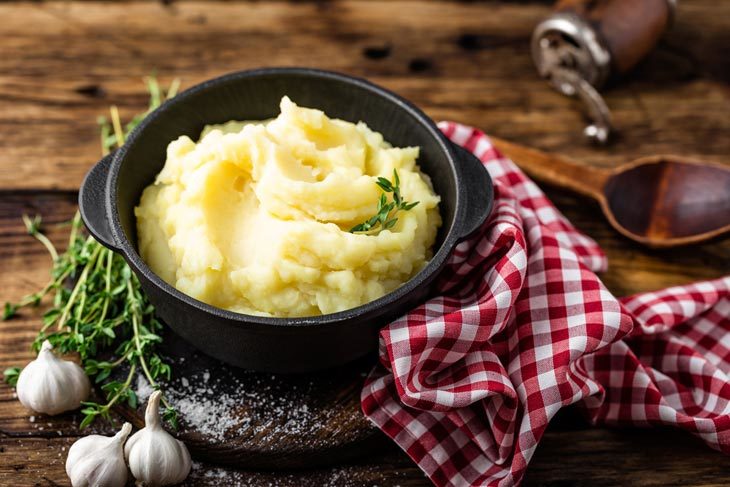 Here comes the second answer to the question" What to eat with meatballs if you love potatoes?" – Mashed potatoes!
The first dish we want to introduce is Mashed Potato. Nothing gives us an appetizing feeling like mashed potatoes served with meatballs. This dish is a combination of harmonious colors and balanced flavors.
You can use beef or pork for the best meatball serving. Depending on your appetite, you can add optional seasonings to enrich the flavor of the meatballs.
With cream cheese, milk, boiled potatoes, salt, pepper, and butter, you can have a great culinary experience. Some paisleys on top are optional.
Loaded Mashed Potatoes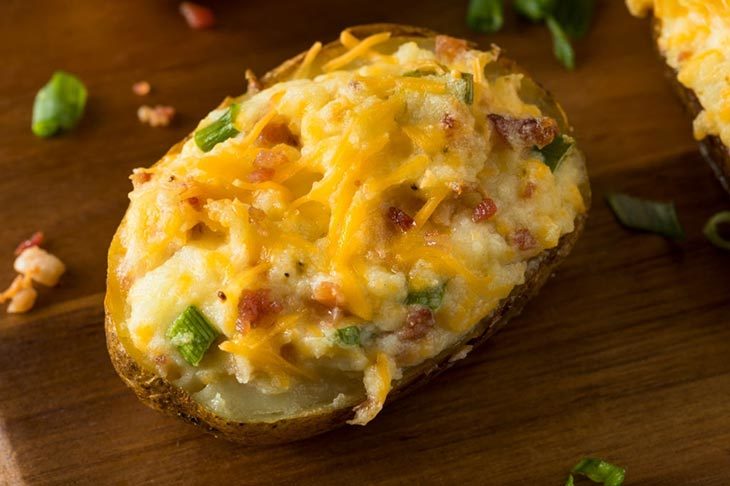 It is still a dish of mashed potatoes but slowly stewed with butter, cheese, and other ingredients. The second meatball sides are loaded with mashed potatoes which are from European cuisine.
Homemade mashed potato, cheddar cheese, crumbled bacon, sour cream, chives, and parsley are all the ingredients to finish this dish. Besides these ingredients, you can add anything to your dishes like onions, green onions, broccoli, and more.
Roasted Potatoes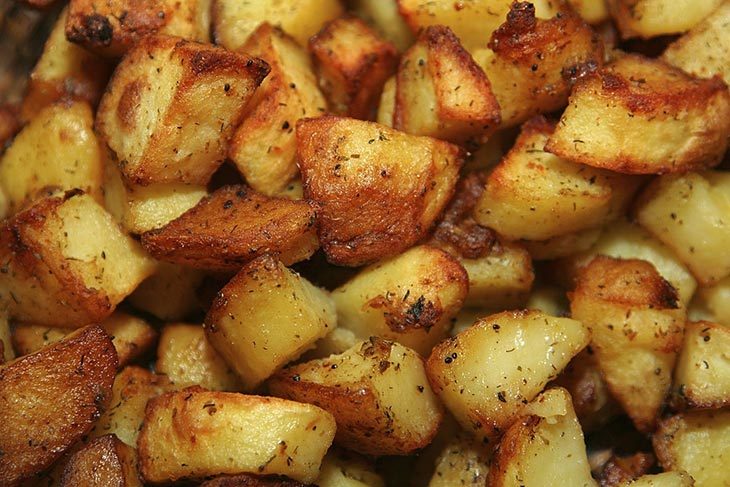 Let Roasted Potatoes be one of the sides for meatballs. If mashed potatoes are ordinary meatball sides, why don't you try eating roasted potatoes with meatballs?
Unlike mashed potatoes, roasted potatoes will keep their shape after being cooked. Thus, red potatoes will be the ingredient I would like to recommend. Red potatoes are often used in salads and French fries.
With this recipe, you bake potatoes and meatballs at the same time. Don't forget to add a little olive oil, pepper to create spice, and a spoon of turmeric to balance the flavor and increase your taste.
Baked Potatoes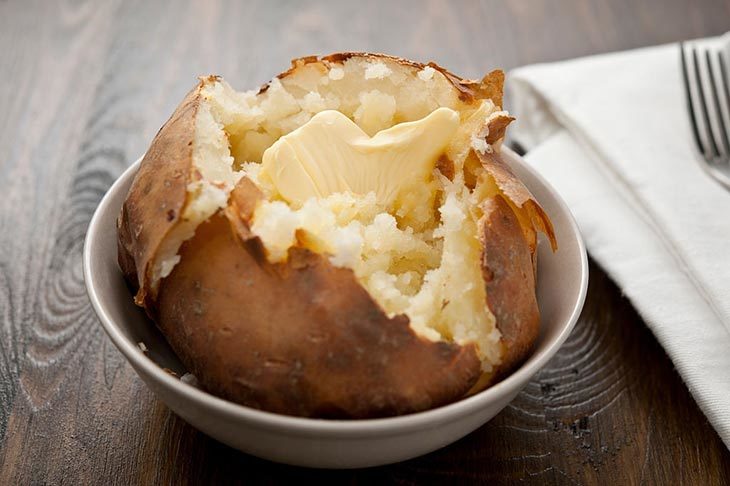 The first rule we need to notice to make these potato recipes is baking potatoes TWICE.
This meatball side dish is much more simple than "Mashed Potato", "Loaded Mashed Potato," or "Roasted Potato". We just have to put the original potatoes into the oven, bake them two times with different degrees, scratch and mix them with oil, butter, and cheese.
"Twice Baked Potatoes" are so easy to make that it is suitable for any holiday or BBQ dinner.
Sorghum Glazed Sweet Potatoes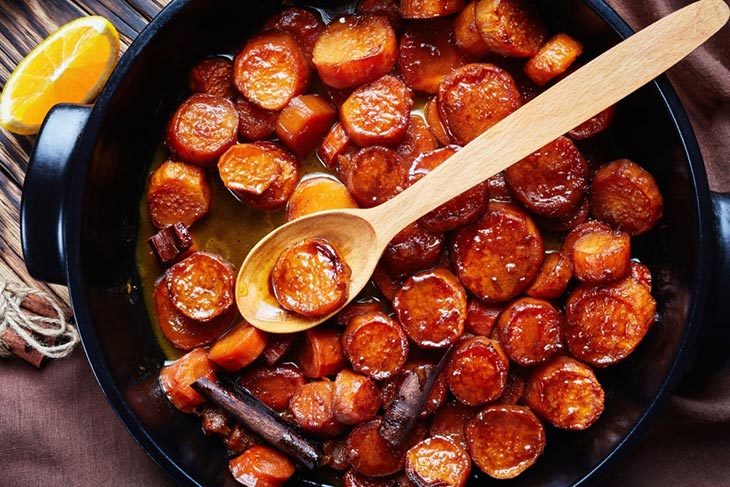 With cilantro and meatballs, you can make the Sorghum Glazed Sweet Potato – another famous name on the list of meatballs sides. This dessert is characterized by sweetness and a unique caramel flavor.
We can feel the sorghum syrup,  nutmeg, brown sugar,  crunchy pecans, cinnamon, and soft sweet potatoes blend in the dish.
Because of their sweetness, they are often used as a dessert. However, we find it satisfying when eating meatballs since it is a tasty dish.
Mashed Potatoes Cake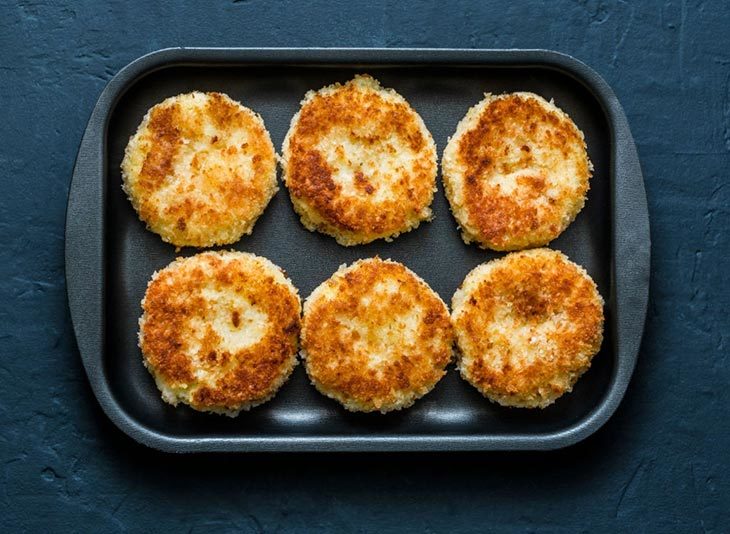 These are meatball side dishes to spice up your leftover mashed potato. We make so many mashed potatoes at Thanksgiving and Christmas that it's hard to eat them all in one day.
In this case, the meatball dish is your savior. Serving them together, add a few special ingredients and coat them on the buns. Finally, fry it in plenty of oil or use an air fryer.
These are really interesting meatball sides for kids who are lazy to eat or are bored with the usual dishes.
Vegetables or Salad Recipes
If you eat too much meat or protein, you will easily get bored and gain weight. Therefore, vegetables and salads are indispensable things on a dining table to balance your diet. So, the second question we often get about meatball side dishes is "What vegetable goes with meatballs?"
Zucchini Noodles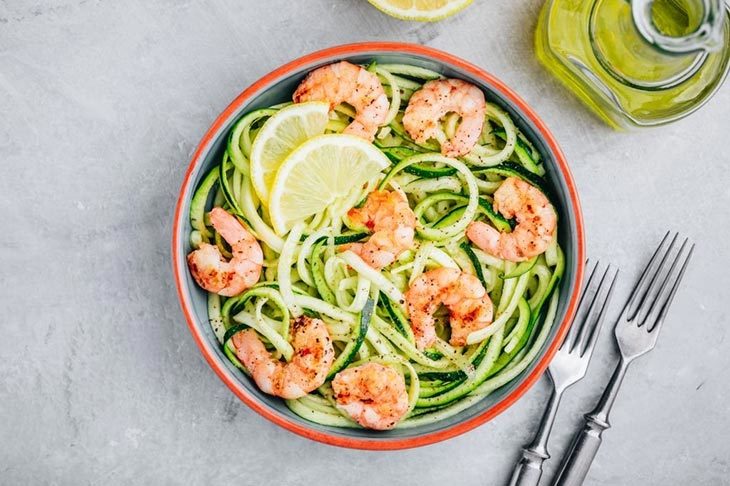 What goes good with meatballs if you love to have some yummy noodles? – Zucchini noodles!
Zucchini goes well with parsley, olive or coconut oil, and parmesan cheese. This dish is quite similar to spaghetti or other noodle dishes.
Zucchini goes well with parsley, olive or coconut oil, and parmesan cheese. Add them to your pan of zucchini noodles, stir well and cook for a short time because zucchini is very soft.
For meatballs, you can use pork, turkey, or beef. Mix them with egg yolks, spices, and some bread crumbs. Put in the oven or fry for the appropriate time.
If you don't have Zucchini on your stock, check it out: List of Substitutes For Zucchini For Your Home Cooking Recipe (Updated)
Couscous Cranberry Spinach Salad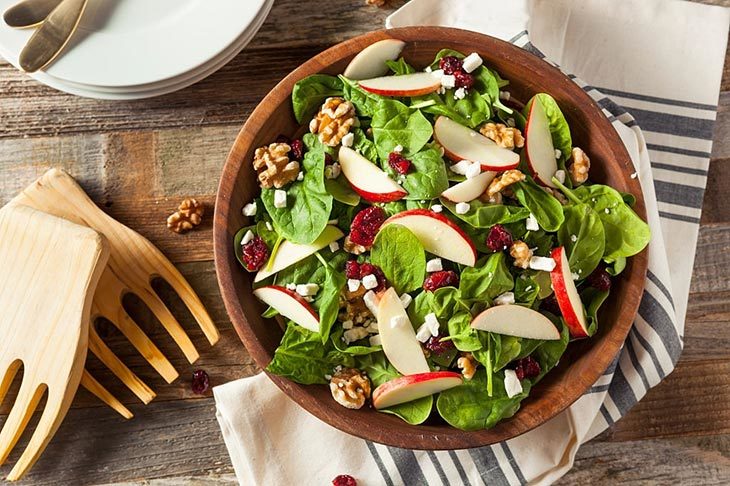 If you are on a diet and looking for good meatball dishes without pasta, spinach salad will be the best bet.
With this recipe, chicken or turkey will give it the ultimate taste. You should not use pork or beef because it will not match with couscous and cranberry spinach salad.
Depending on your and your family's preferences, you can grill or fry these meatballs. However, we suggest you bake or fry in an oil-free fryer to protect your health.
Couscous packages are sold in many supermarkets. It helps to save your cooking time once you're done with both the meatballs and spinach salad, topped with dried cranberries, olive oil, yogurt, and lime juice.
Such healthy and tasty food must be included in the perfect sides with meatballs list.
Lemon And Garlic Broccoli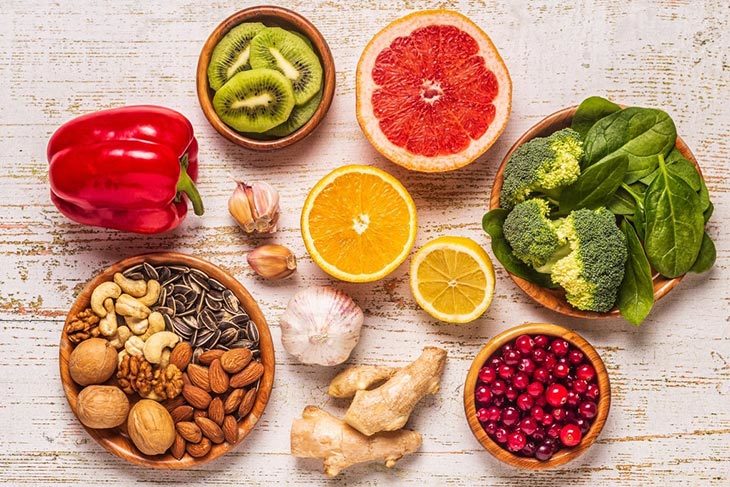 If you are still wondering: "What to pair with meatballs?" This will be a great suggestion for you. Broccoli salad is very simple to combine many food ingredients. You can completely prepare this dish before the meal because it only takes a few minutes.
Besides, there are many recipes for you to vary. Instead of parsley, a few slices of almonds, cranberries, carrots, or red grapes are also great food ingredients.
Quinoa & Fresh Herbs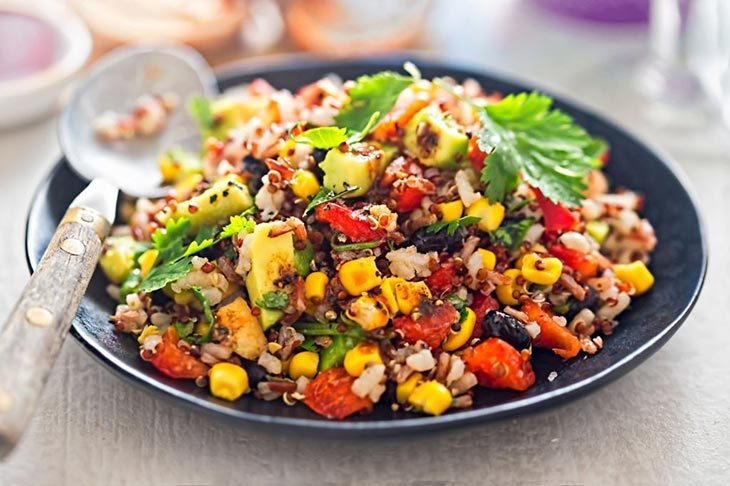 Quinoa is sought after by healthy lovers because of its many health benefits. A very tasty and healthy nut served with meatballs will bring a refreshing experience to you.
Here are two more common ways to cook pilaf serving meatballs:
If you're a meat lover, coat the meatballs with quinoa and serve with ketchup or black pepper sauce.
Mix meat and quinoa before cooking.
Parmesan cheese, oregano, chives, parsley, and herbs are good seasonings with this recipe.
Related article: Quinoa Substitute – The Ultimate List Alternatives For Quinoa Lovers!
Classic Caesar Salad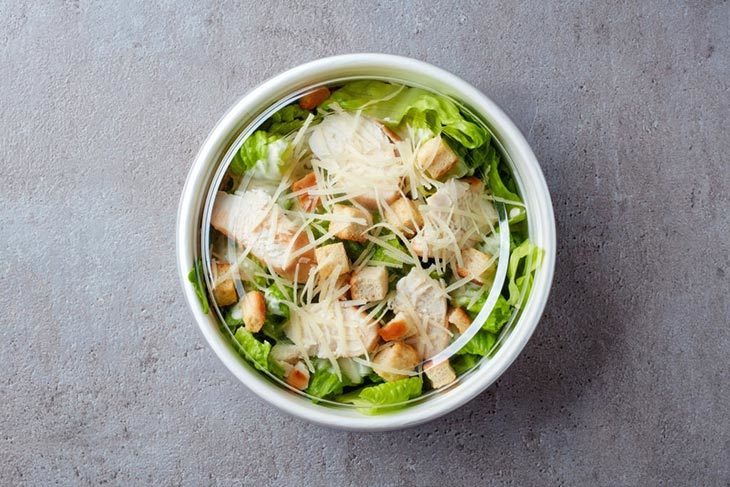 Classic Caesar Salad has rich nutrients with a creamy dressing. A simple dish that you can make at home with a few fresh ingredients. These ingredients are romaine, lemon juice, Worcestershire sauce, garlic, croutons, and tons of flavor.
Corn on the Cob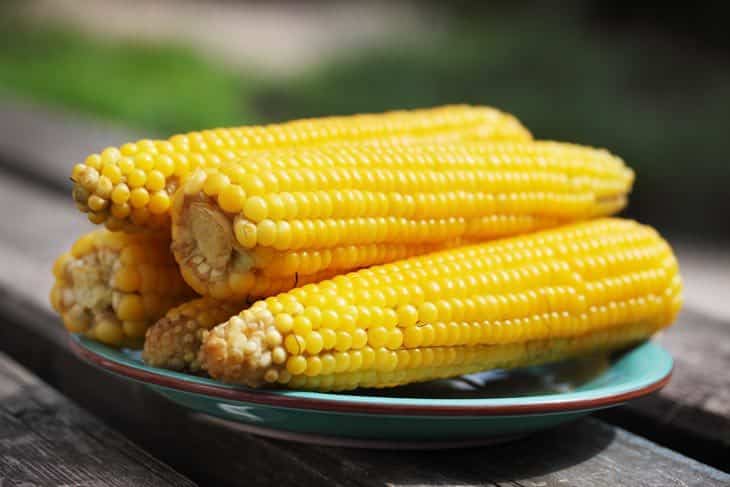 What is a good side dish for BBQ meatballs? The first idea that popped into our head was Corn on the Cob. The top-rated BBQ recipe is flavored with spices and butter and then grilled.
Indeed, this is also a feature of Western cuisine. Served with some BBQ Meatballs – an ideal meatball side dish for any holiday.
Asian cuisine
Pilaf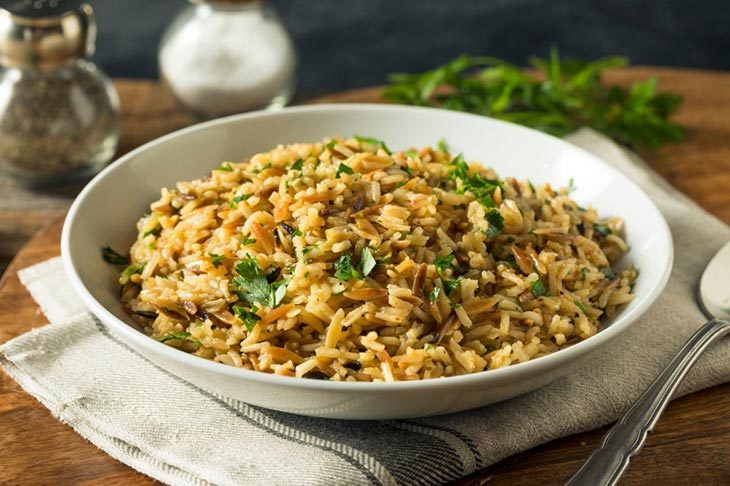 What goes well with meatballs in an Asian cuisine menu? Pilaf is a dish from the Balkans, the Middle East, Central, South Asia, East Africa, and Latin America for those who don't know.
They are cooked in meat broth. In some cases, the rice can also be achieved brown by stirring with some cooked onion and a mixture of spices.
When combining pilaf with meatballs, all your senses will be woken up by the wonderful combination of sweet, spicy, and sour.
We need some simple food ingredients, including beef, lemon (both juice and peel), long grain rice, and vegetable stock to make the sauce. Mix them and add some seasons to suit your taste.
For the pilaf, heat the vegetable oil in a large saucepan until hot. Then, stir in the minced garlic and rice for 30 seconds. Add the mixture of vegetable stock, lemon zest, and juice. The last step is seasoning with salt, pepper, and chili. Simmer for 15 minutes.
Cook the meatballs with your usual recipe. Finally, you put those meatballs in the pilaf and then under the sauce on top.
Banh Mi (Vietnam)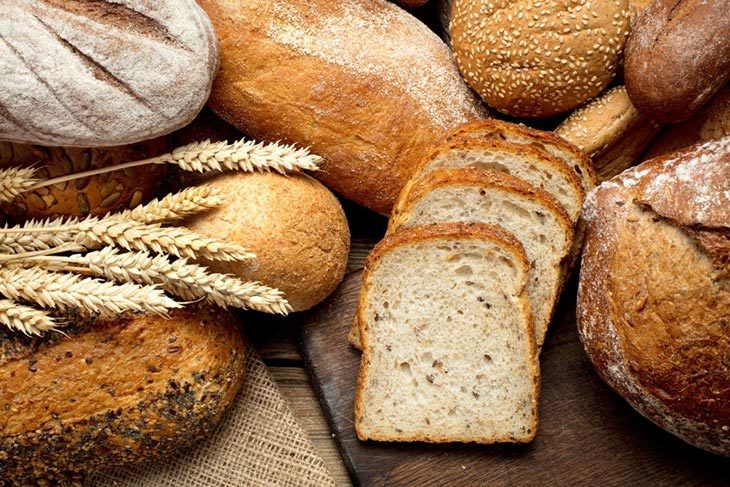 You can opt for any meatball method as long as you would love. Personally, we think that pork is the best choice for this dish. You should mix meat with spices such as fish sauce, salt, pepper, a little more flour, and basil. Let it stay in the refrigerator for 2 to 3 hours. Then, grill them on a stove or air fryer.
You shred carrots, radishes, and a few bean sprouts for the vegetables. Soak them in a mixture of sugar, salt, and vinegar for about 30 minutes. The Vietnamese call it "Rau nộm". You can replace the sauce with mayonnaise, chutney, and cheese slices.
The most important ingredient is Banh Mi or the baguette. Put all the above ingredients on the side, bake a little more in the oven or air fryer.
Udon (Japan)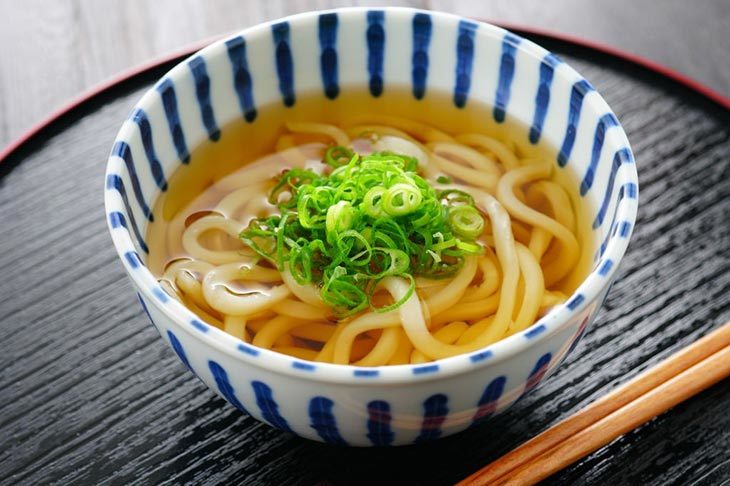 If you are tired of eating meatballs with noodles, try pairing Udon with Asian meatballs in your next meal! A great combination of traditional style and modern recipes. Give it a try!
The Udon noodle recipe is very simple. You need two main ingredients: noodles and sauce. We recommend you buy Udon at supermarkets because it's very difficult to make fresh Udo.
Honey, rice vinegar, hoisin sauce, soy sauce, herbs, spices, and sesame oil are the required ingredients to make the sauce. Also, don't forget to mix the udon noodles, carrots, scallions, and sesame seeds for the toppings.
Green Beans (China)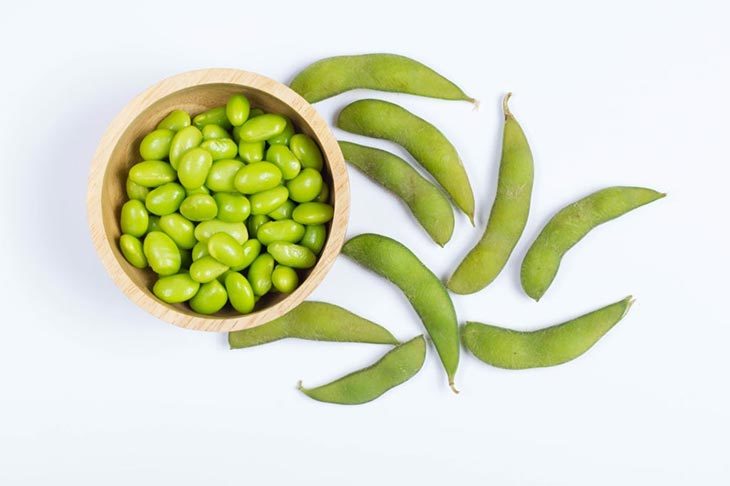 Have you ever tried serving meatballs with green beans before? For the seasoning, you must prepare garlic, honey, sesame oil, and soy sauce, string or green beans as vegetables, and meat-based on your taste.
With the sauce recipe, mix ginger, black pepper, sesame oil, minced garlic, chopped tomato, soy sauce, green onions, water, and vinegar. After cooking them at medium to high temperature, turn off the heat and let them stay in a simmer.
After you've mixed it, decorate the dish with scallions, sesame seeds, and cilantro.
Peanut Butter Noodles (Thai cuisine)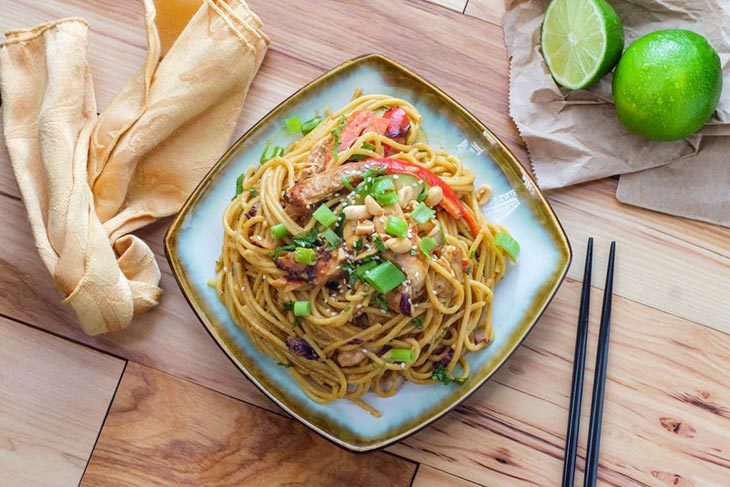 The final answer to the question "What is a good side to go with meatballs?" is Peanut Butter Noodles – a dish from Thai cuisine. Another name for this dish is Thai Chicken because the meatballs here are chicken. This is a great accompaniment to Chicken Balls, bringing out the typical culinary flavor of Thailand.
3 Common Meatball-making Mistakes
Too much salt
Meatballs need to be seasoned. Besides some spices such as basil, mint leaves, etc., salt is indispensable. However, if the toppings you are planning to add are already salty, you should adjust the amount of salt accordingly. For example, if you use Parmesan cheese, limit the salt because this cheese is already quite salty.
Moisturized by egg
People often add eggs to the meatball mix to create moisture and adhesion. However, keep in mind that more than two eggs will never do good for 2 pounds of meats.
Lean meat
Are you pursuing a fat-free diet? Want your meal to be full of protein without fat? This recipe is very good for the body, but you should break the principle a bit with meatballs. Meat that is too lean will cause the meatballs to dry out and cook quickly. Use meat with about 25% fat, and the meatballs will have a tender texture and superior flavor.
Bad Meat
Believe it or not, low-quality meat can turn your favorite meaty balls into your nightmare! As a basic knowledge, the higher the quality of the ingredient is, the tastier the overall flavor will be! Here is a note for you: opt for red meat or ground beef to make the perfect taste!
Ignore Seasoning
To be honest, seasoning is one of the main factors that make a great meal. Without the magic of seasoning, your meaty balls are soulless – you can never get that expected tasty taste!
Final Thoughts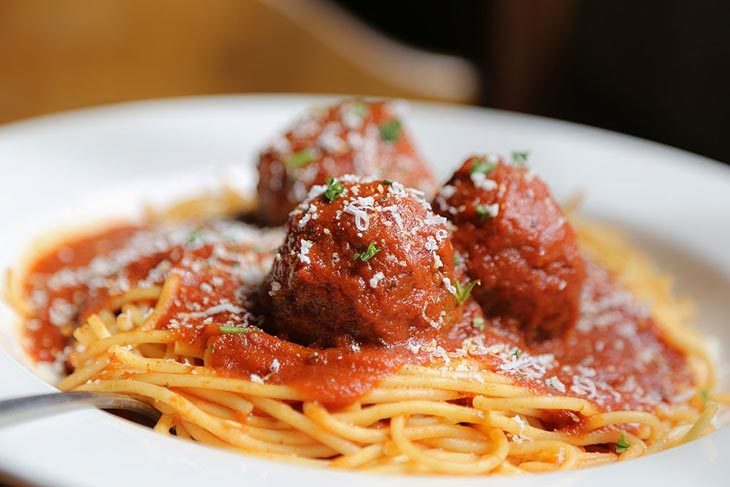 Above are 17 suggestions for you to easily know what to serve with meatballs in your meal.
Meatball is a very diverse dish, suitable for all cuisines around the world. It can be combined with vegetables, potatoes, noodles, or rice. Just change and switch some elements in your recipes, and you will have a completely new dish!